If you are one of the users who like share your gaming experiences with the fans then Twitch has become one of the best alternatives for it, since from there you will be able to transmit each one of your games.
All of this is ideal for those Gamers who want to dedicate themselves to this profession and in that way begin to interact in the world of live online streaming.
That is why here we are going to teach you how to perform live and thus be able to transmit each of your videos on Twitch Like a professional, to do this, follow everything that we are going to teach you below.
What do I need to be able to stream live from Twitch?
It is important to know that the process of live streaming it can be somewhat complex to technical level, since for this the user must have several devices that will allow him to carry out all this in a professional way.
However, one of the most important aspects to consider in Internet connection, which must be powerful enough so that the minimum upload speed can be achieved. In this way you will have the ability to navigate and enjoy the sessions of games without lags, no delays in sound or image.
Therefore, here we are going to teach you all the aspects that you must keep in mind to be able to make a live broadcast from Twitch:
Minimum and recommended requirements
If you do not want to have any kind of inconvenience when carrying out your live recordings, then it is necessary that your computer meets at least the following minimum requirements:
A maximum resolution of FPS at a 1280 x 720 30 fps setting.
A RAM 8 GB minimum.
Minimum quad core processor: Intel Core i5-i7, AMD FX 6300 or higher. Ingame FPS: 144 fps without stream, 80 fps with stream.
Internet bandwidth needed from 2 MBPS minimum upload.
HDD HDD 7200 RPM.
Graphic card GTX 750 or higher with 2 GB minimum.
software OBS
Bit ratio 1000 kbps.
Now if what you really want is to get really quality transmissions, it will be necessary for your equipment to meet the recommended requirements:
Processor: 6th Generation Intel Core i7 or higher with an AMD FX 9000 or higher processor and more than 3.5GHZ.
Have a RAM Dual Channel 5 GB or more DDR3 1866 mhz or higher.
A maximum resolution of FPS with 1920 x 1080 60fps settings.
software OBS.
Bit ratio 3000 kbps.
HDD SSD TLC
A silver GTX video 1080 of 4 GB or more.
Have an Internet connection bandwidth required of at least 5MBPS upload minimum.
Ingame FPS 144 fps without stream. 144 fps with stream.
Webcam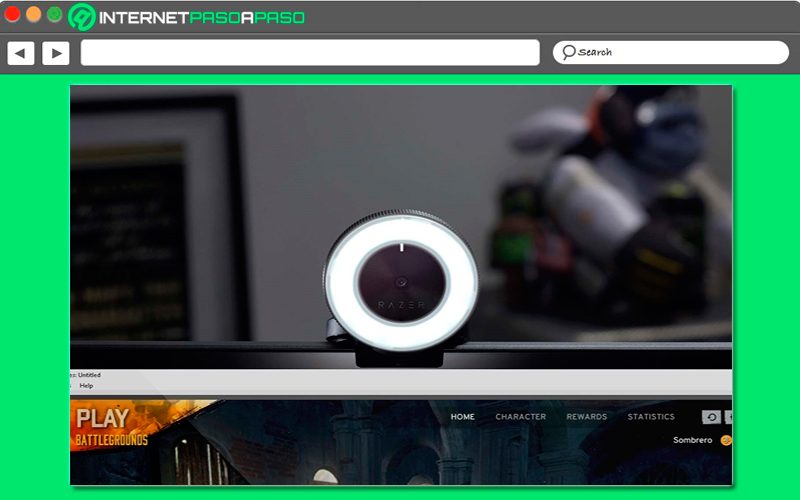 Bearing in mind the quality of the computer that must be had for this, the next thing you should take into account is the webcam. It should be mentioned that many of the Gamers They start in the world of video games without it, but the truth of all this is that the webcam is a key component to be able to achieve success on these platforms, since it will allow them to create a closer relationship with the viewers.
Because thanks to her viewers will have the opportunity to meet you and in the same way be able to react to everything that is happening on screen. Quite the opposite happens if you do not have a webcam, since basically the viewers cannot know who is behind that user, so it becomes much more difficult to reach them.
So if you want to start doing live streams from Twitch, the most advisable thing is to use a webcam, in this case you can use the one on your laptop or if you have a desktop computer it will be necessary to buy one and install it there. Keep in mind that as you progress you can buy a webcam much more professional.
Microphone and headphones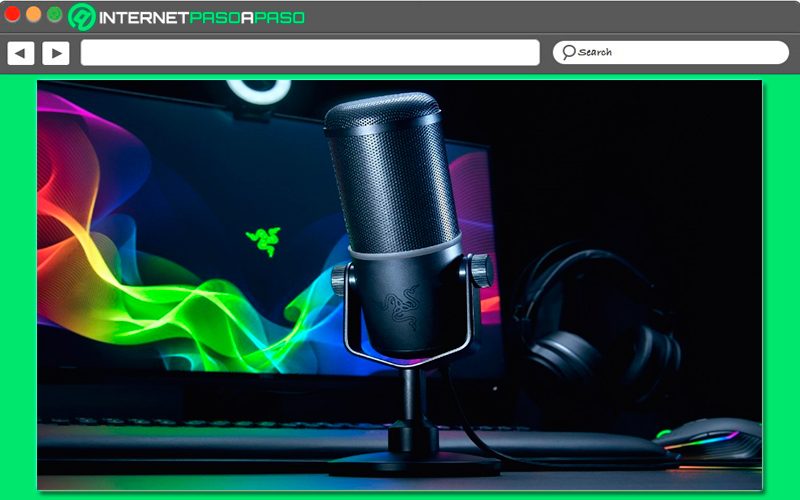 After you have the webcam ready, the next thing to keep in mind are microphones and headphones, since this is what will allow you to communicate by voice with the other players, as well as being able to listen to each of them.
In this type of platform, sound is a very important factor, especially for transmissions, since through these devices you can also communicate with your viewers. Therefore, if you want to transmit as a whole Gamer pro, it will be necessary that you have headphones and microphone of very good quality, since depending on them you can measure your success in the world of video games.
A captor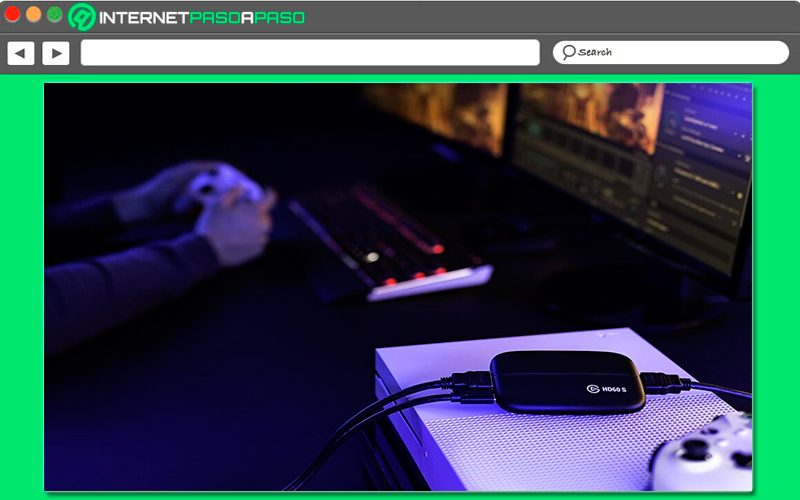 To be able to behave like a professional, it is necessary that you have a video grabber, which aims to be able to capture all video signals from an external source and send them to another device automatically. In this way, if you need to send the signal from a console or camcorder to a computer, then this type of device will allow you to digitize it in the correct way so that your PC is able to recognize it.
Therefore, according to this function the video grabber It is quite a necessary device especially for those people who use a console and want to start stream online games either use a reflex camera as webcam.
The lighting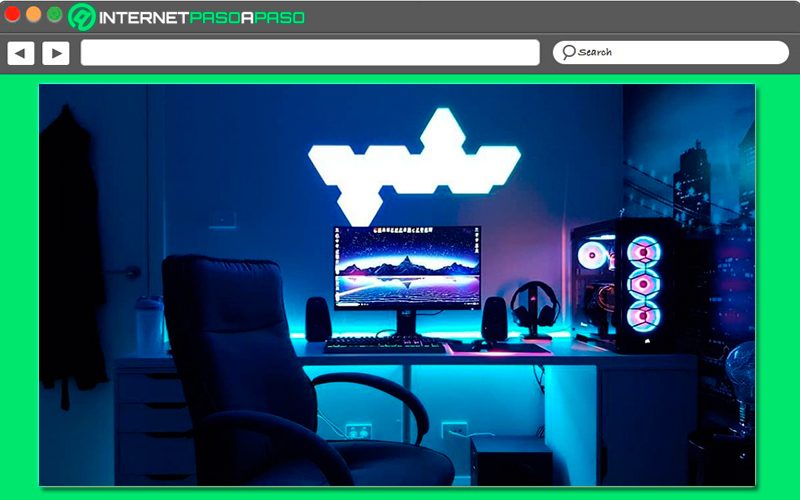 As is to be expected when you want to achieve a quality recording, the illumination plays a very important role in it. Therefore, if you already have one webcam for your streaming, the next thing you should do is acquire very good lighting, in this case it is recommended to buy good lights that offer you remarkable clarity in your recording studio.
In these cases it is recommended to use a light panel or in that case bet on a Beatty ring, it will help you capture photos or selfies. All this will help you to get direct light that will allow the image that is taken by your webcam to have a very good quality and a much more professional appearance.
Choose a streaming program
If you want to stream in your video games, then it is essential that you have an excellent program for it. Luckily, today you can find many options available on the Internet, such as XSplit or OBS Studio, both programs stand out for offering very good results. Can also be found Streamlabs OBS, which is one of the most used today due to its ease of use and because it has a very complete integration with Twitch.
In this way, if you want to start carrying out live broadcasts of each of your games it is important that you have software that allows you to do it professionally, since all this will help you get many more viewers on Twitch and with it new followers for your channel.
Use a second monitor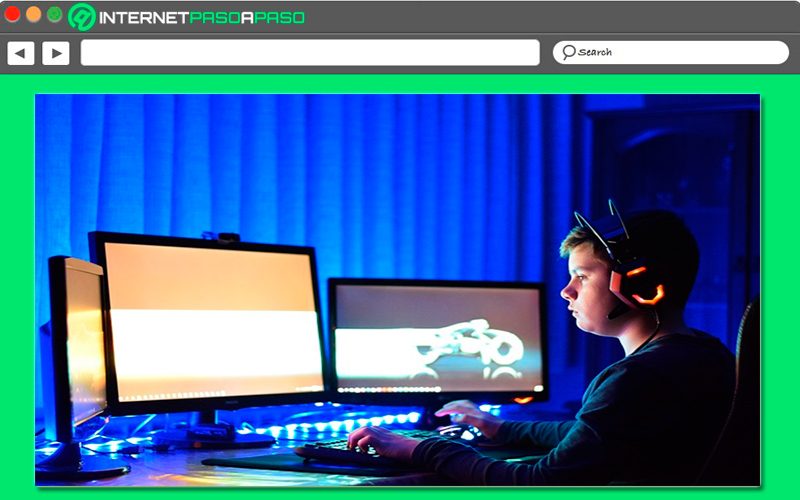 Finally, you must bear in mind that if you want to dedicate yourself to the world of streaming as a professional it is very possible that a single monitor is not enoughe, in this case it is necessary to be able to include a second monitor that will allow you to achieve better results and thus make your work much more fluid and simple. Even many of professional gamers they usually work even with a total of three monitors.
In this case they are usually given the following uses:
The first monitor it is used directly for what the game is.
The second monitor it is mostly used to control streaming.
Meanwhile he third monitor is used to execute the queries, control music and many other programs.
At the beginning you may consider that a single monitor is more than enough to carry out your transmissions, but as you progress you will realize that you will need add new monitors so that you can change scenes easily. In addition, all this will give you a touch of greater professionalism in all your transmissions.
Learn step by step how to Stream your games on Twitch from any device
As mentioned above, it is important that you have a streaming program, in this way once you have the desired hardware, the next thing will be to start set up your account and link it with the streaming software. Please note that there are currently many options available to download such as Bebo, OBS Studio, Gameshow, Xsplit Gamecaster, among other.
In this case, you will work with OBS Studio, therefore, to start streaming your Twitch games from any device, it will be necessary to follow each of the steps that we will teach you below:
From a computer
If you want to start streaming from your computer Windows, Linux or Mac, then it will be necessary for you to follow each of the steps that we are going to teach you below.
Install the streaming software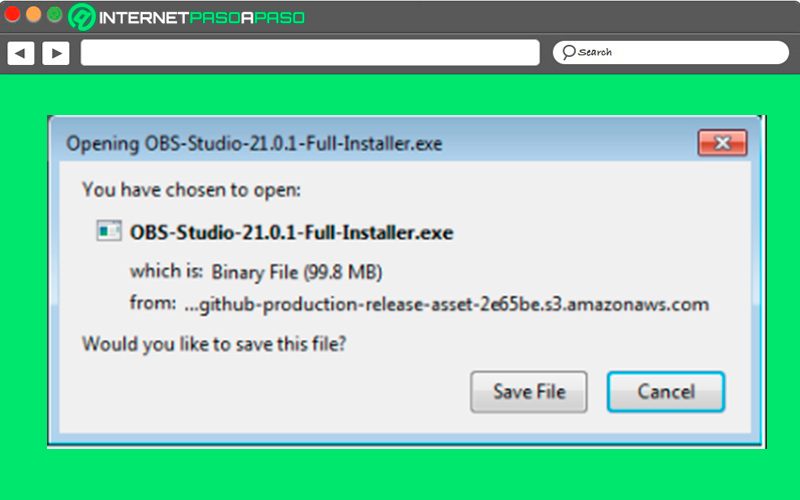 The first thing you should do in this case is access the official website of the streaming software that you want to download in order to download the installation file of it. As mentioned above in this case it will work with OBS Studio.
It should be mentioned that OBS Studio it is open source software that is compatible with computers Windows, Linux and Mac, so you only have to select the version you need and start the installation process by selecting the installation file or command shell.
Create account on Twitch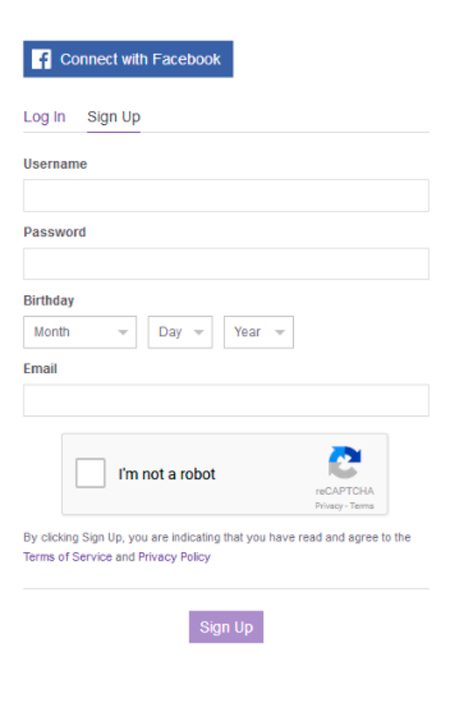 Once you have installed streaming software, the next thing you should do is create user account on Twitch if you don't have it yet. To do this you must access the official site of Twitch and from there select the option to register, which is in the upper right part of it.
In order to carry out the registration you need to have a username and passwordas well as a Email address. Therefore, when you have already entered all the corresponding data and you have finished the registration process, you will receive an email with a verification link, which you must select to complete the registration completely.
Create a Twitch channel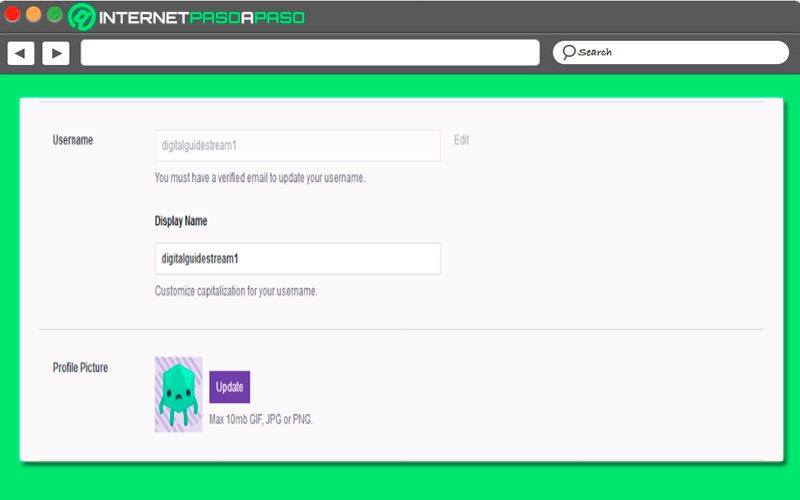 After successfully registering, the next thing you should do is log in with your access data that you have created and start configuring the video channel. In this case, you will need to access the "Settings" through the user menu. Once there you will have the opportunity to configure the profile, there you can establish your public name and profile picture, as well as a description of yourself or the channel.
«UPDATED ✅ Want to make your first live broadcast on your Twitch account? ⭐ ENTER HERE ⭐ and Learn Everything FROM SCRATCH! »
In the case of the channel configuration of your account, you must change to the "Channel and video" tab and from there you will be able to modify the basic settings, which are divided into four sections that we will show you below:
Channel design: In this section you will have the opportunity to establish the banner that will be shown to users when your channel is disconnected, for this you must upload the image of your choice to your computer, it is recommended to use a 16: 9 resolution.
Protection filter for minors: If the content of the stream on the platform is not suitable for minors, then you must indicate it by checking the adult content option.
Accommodation mode: They will also have the possibility of hosting other people's transmissions on your channel, in this way you will have the opportunity to present content to followers even when you are not online, which allows you to have greater contact with them. It's function also allows watch other streamers' broadcasts together with the spectators themselves and accompanying them with voice messages.
Chat: You will have the opportunity to moderate the chat of your channel through the "Autmod" where the contributions of the spectators are examined to detect bad words or offensive constructions, filtering corresponding results. Therefore, users will be able to determine the filter level either with level 0 where only the terms that the user decides are suppressed or with the 4 a high degree of introversion Autmod.
Configure the stream on Twitch
Once you have configured all the basic components for the channel, you will be able to dedicate yourself completely to its design, for this you must access the control panel from the user menu. There you go you can allow comments to be added in the chat thread, You will also be able to consult the statistics of the spectators and a list of all the streamers.
To carry out the configuration of the stream, you must do it from the "Broadcast information" section, under which you can make the adjustments in five different areas:
Title: You can share content to present your stream, for this you will have 140 characters, it is recommended to use keywords so that the search engine finds you easily.
Live broadcast notifications: On this occasion, followers will receive a live broadcast notification as soon as your broadcast begins, as long as this function is activated and can contain a maximum of 140 characters.
Games / categories: It allows you to assign the corresponding category to your stream, this will help you get more attention from users who search for that section.
Community: It will help you select three communities for their members to see your broadcast as a proposal.
Idiom: You can set the language with which the streaming will be performed, this option can also be applied in the channel's chat and you select the option for it.
Connect your profile with streaming software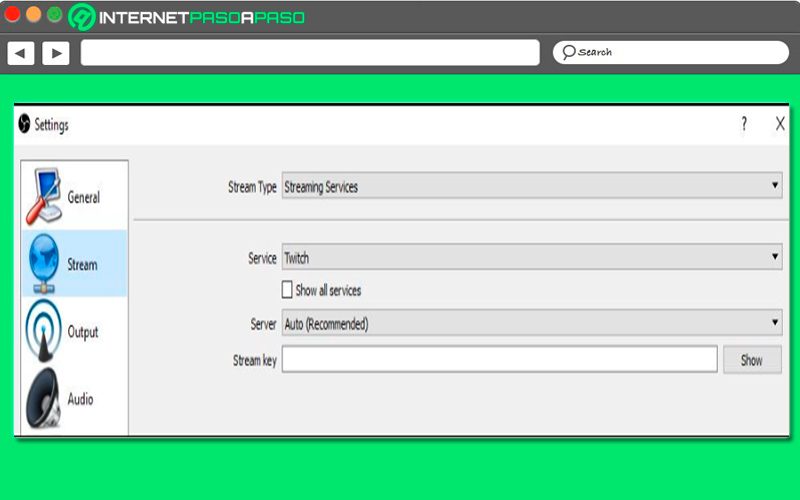 When you have reached this point the following will be start OBS Studio or the streaming software you have installed. In this case it will be necessary to make the last settings for what will be the live broadcast. The voice output for OBS by default it will be installed in English, but you can change the language setting to the desired one. In the program menu you will also find the option to "Issue" which is essential for the configuration of the stream on Twitch.
The configuration established by default for both the platform and the transmissions does not have to be modified, the same will happen with the automatic selection of the server, counting that OBS Studio will always choose the server Twitch what better adapt to your streaming activities.
For this, the function of Stream Key it is especially important as it establishes the connection between the streaming software and the channel. With this same function, you can request to be shown the password when you have confirmed each of the corresponding notices about the importance of maintaining the password. Secret ID. The password shown to enter in the section of OBS Studio, for this you must click on "Apply" and is stored completing the connection.
Start the stream with Twitch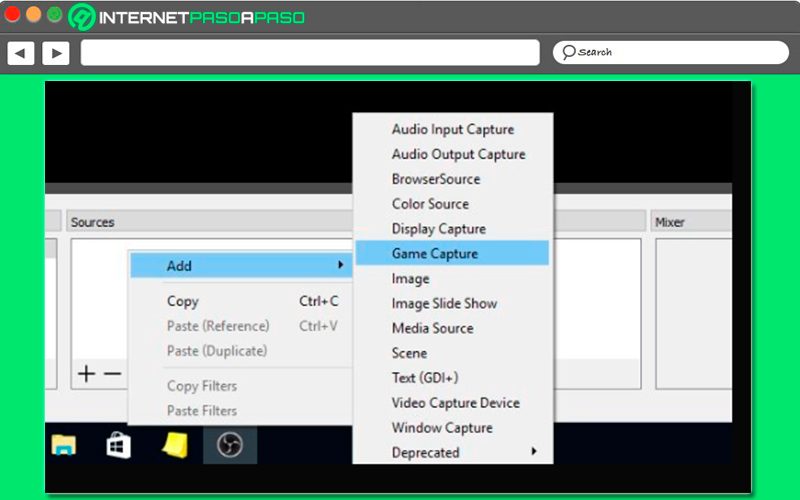 After having made the configuration for the streaming of Twitch, then you will be able to start carrying out your first broadcast, for this, right click on the user interface of OBS Studio in section "Source" and there you will enter the recording source you want, be it game, video, image, among others.
Simply by clicking on the item "Studio Mode" you will be able to access the preview, in this way you can configure all the elements if you work with multiple transmission components. It can also happen that the same broadcast wants to transmit a game while the player's face is shown next to it. When you are completely satisfied with the results, then you can select the button "Start Streaming" to start and to stop select "Stop Streaming".
Stream on Twitch from PS4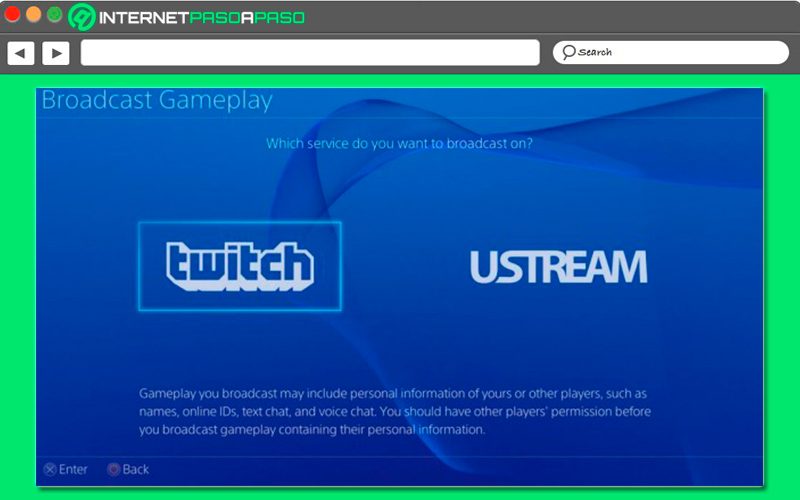 If for any reason you want to present your PS4 games, then at the time of doing stream on Twitch It will not be necessary to have streaming software, since it is used in the case of computers. In this case you will only have to use the application Twitch which is available for the console PlayStation, which you should to download and install.
In order to connect the Sony console with the Streaming platform, it will be necessary to follow each of these steps:
To start this procedure it will be necessary to start the game you want to show viewers.
Then you must click on "Compartir" on the PS4 controller and in the drop-down menu that appears there you must select "Broadcast the game."
In the window that will appear on the screen below, you must select "Twitch" as the platform where you want to broadcast.
Later you must log in to Twitch or create the account if you haven't already.
Then you will be able to access the streaming menu where you can set up streaming on Twitch. You can also activate live recording with the camera of the PlayStation and voice transmission with the microphone. In the same way, you can decide if you want the comments of the viewers to appear on the screen.
Finally, you can set the title and quality of the stream and start streaming selecting the option "Start transmission".
Stream on Twitch from an Xbox One Games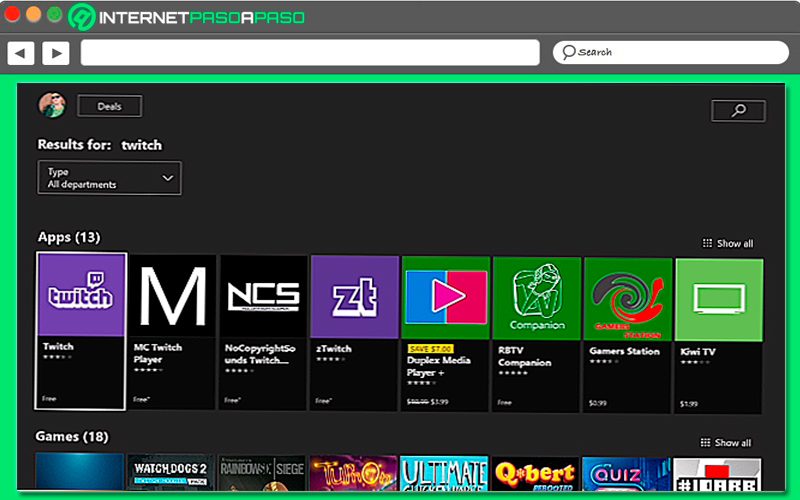 Another way to transmit from Twitch It is through the console Xbox One, in this case you will also find an app that you can download completely free of charge and that will allow to carry out these direct from said console.
Therefore, in order to carry out all this, it will be necessary that you follow each of the following steps:
The first thing you should do is log in from a PC or mobile device using your Twitch account.
Once you have accessed your profile account, the next thing will be to open the application Twitch in Xbox One and log in there with your data.
Then you will be asked to access Twitch.tv/activate from an external device and enter a six-digit code that the Twitch app is going to show you in the Xbox One console.
In this way the account of Twitch is linked with the account of Xbox Live. In order to start broadcasting you must change your status to online, otherwise it will not appear to other users.
To configure the stream you must select the option "Relay" and then select "Next". In this way, the video game platform will directly execute a performance test in order to verify that the transmission that is executed will do so correctly.
After this you only have Activate so much camera and microphone if you want.
Finally, you should only place an eye-catching title for the game and start the transfer, just click on "Start transmission".
Tips for better streaming on Twitch and growing your account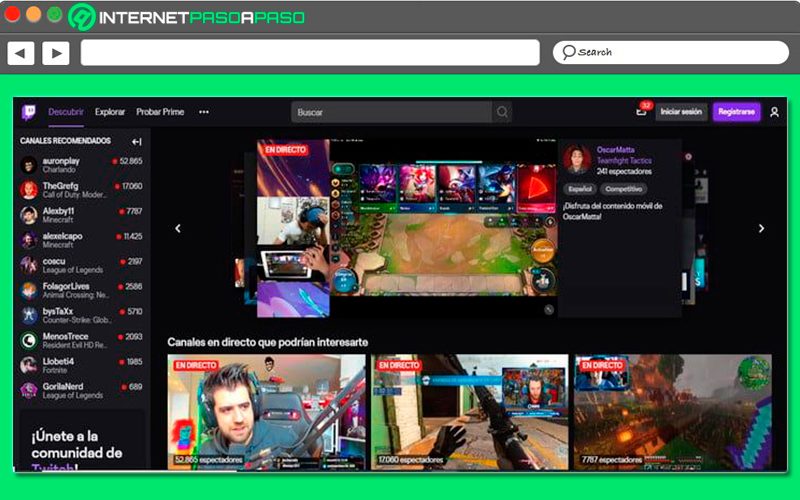 It's not a secret to anyone that live broadcasts they are becoming more and more important, which is why they are currently considered a key factor to be able to achieve success on platforms such as Twitch. All this has allowed streams to more easily reach each of your viewers and in that way to be able to grow your audience.
However, it is important to keep in mind some tips that will surely help you improve each of your broadcasts on Twitch:
Test before streaming and consistently
It is important that at the time of any test before going with the actual transmission be used the actual equipment, the actual location and the stage you are going to use, since in this way you can really see how everything will look. In such a case that this is not possible for whatever reason, then use everything as close to reality as possible, and before the big day of the event you can also do other additional tests.
Know correctly the equipment you are going to use
You must be very aware of being able to avoid the mistake of buying new equipment that you are not going to use until the day of the event, since this can cause trouble. It is best to practice on the equipment you are going to use, as this will make you feel quite comfortable. You should consider the minimum requirements of the equipment for the transmissions, the speed of the internet connection and the camera where you are going to transmit the image.
Use a software that suits your needs and that you know very well
As already mentioned previously in the post, if you are going to transmit from your computer, then you must have a streaming program, In this case, it is recommended to use one that you know very well and that helps you achieve everything you want, this will be essential for you to obtain a good performance.
Get good lighting
It is important to be able to offer very good lighting, as this will allow you to get a better video quality. To do this, mount good lighting or get a room that is quite bright that can help you with this detail.
Promote your live broadcasts
Clearly if you want to see a large number of spectators at your event It is necessary that you promote it and make it known, this is recommended to do it at least three times in the following ways, one of which is by sending reminder form emails in the week of the event, as well as a day before or an hour before.
You can also do it through social networks such as Twitter and Facebook. You can too make phone calls to your friends closest to invite them to attend your event, if you have influencers friends that has enough followers, then you can ask for their help to promote it.
Make the live interactive
One of the main reasons for success in this case is due to how interactive or not the transmissions are, in this case you should use interactive chats with real-time questions so you can constantly interact with your audience. Also, try to make the event last as long as possible, keep in mind that longer streams usually get a increased attendance and generate many more comments.
Create quality content
This point is quite important when making a live broadcast, In this case, it is best to broadcast games that are of quality and of interest to the public, as this will easily help you achieve a greater number of spectators. During your first transmissions this point is very important, since this will be what allows viewers can consider you for future broadcasts of yours.
If you have any questions, leave them in the comments, we will answer you as soon as possible, and it will surely be of great help to more members of the community. Thanks! 😉