Twitch is currently one of the most popular platforms around the world for the Gamers, which stands out for offering very useful functions and tools that allow increase interaction and entertainment of each of the users, this is how one of the most outstanding aspects of this website is the chat.
If you have already used this platform you will surely have seen that the chats are full of many emoticons that are used by different stream with each of your viewers, where you may have already used a few of them.
In this way you can say that the emoticons They are one of the most recognized aspects of this social network of Gamers, that is why here we are going to teach you how to create your own emoticons and so customize your channel to the maximum.
What are they and what are the advantages of using emojis on your Twitch channel?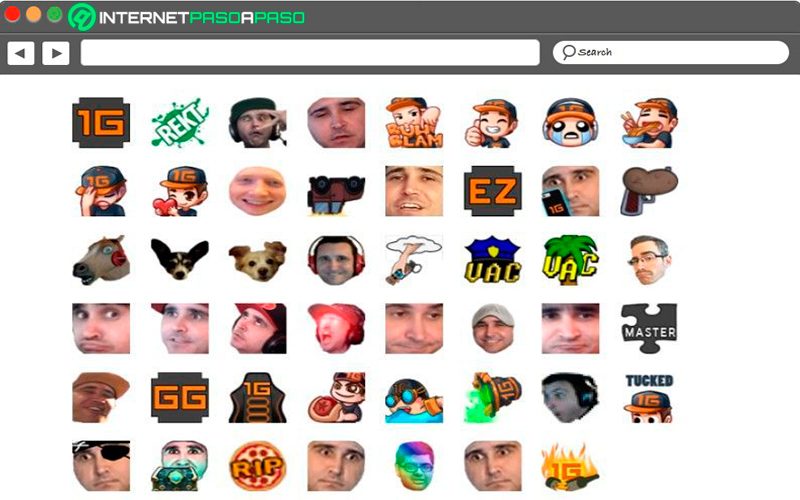 There is no doubt that the emojis or emoticons they are one of the most important aspects on any platform, since these files have become the main language of all of them. However, it should be mentioned that in the case of Twitch emoticons are totally different from those emojis that are commonly used in your instant messaging or social media application, this is because in Twitch they are totally different.
They have become a quick way to represent a fun and entertaining way to talk, in the same way they aim to allow the community to show their support for your favorite creators. Furthermore, these emojis they also allow the streamers be able to define your brand, so it is important to know how to use it and especially how to create them.
Keep in mind that emoticons on Twitch are completely unique to each of the streamers of associates and affiliates. They can be of any type, either from varied images, personalized art that are used to convey a greeting or a state of mind.
They can be used in the chat of the video game platform by introducing uppercase and lowercase symbols or letter combinations that allow you to easily select each of the emojis available in the chat, this process is as it was previously done in text messages from mobile devices. One of its main benefits is that it will help to improve the interaction with the spectators and will allow the conversations to be much more attractive and fun.
Learn step by step to create your own custom emojis for your Twitch channel
The process to carry out the creation of your own emojis customized in Twitch It is very simple. All this is about small images that can be created through a text editing program such as Photoshop or any other similar software that is of your preference.
In this way you can get many alternatives available to carry out this procedure. However, in order to carry out the elaboration of emojis on Twitch it is necessary that users have the following requirements for it.
Which are essential to be successful with the creation of emoticons:
All the images of the emoticons must be in the format of PNG file.
The images used must support transparency.
It is important that emotional files do not have a size greater than 25kb.
In this case are required three kinds of size for each emotional image: 28px x 28px, 56px x 56px and finally 112px x 112px.
Created emoticons cannot contain sexual images, which incite hatred or violent. It is also not allowed to use images that promote harassment of an individual or group of people.
It is possible that you are not entirely clear what type of images you can use for this procedure, but one of the main recommendations in these cases is to check some channels so that you can see what other stations are using. the emojis and which ones are the most popular with viewers. Many of the streamers they usually use own photographs or in that case any word or sentence that identifies them or you can use one cartoon about you.
Therefore, to carry out creating an emoji on Twitch This time the program will be used Adobe photoshop, but keep in mind that this series of steps is very similar for any other editing program that you want to use for it.
In this way, follow each of the steps that we will teach you below:
The first thing will be to enter Photoshop and click "Archive".
In the menu that appears there, select the option "New".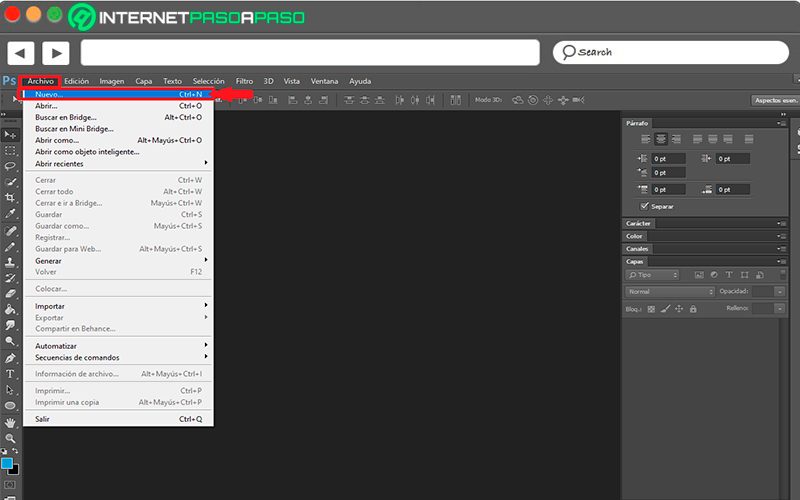 In the new window that appears on the screen you must enter the value of 112 in the width and height fields.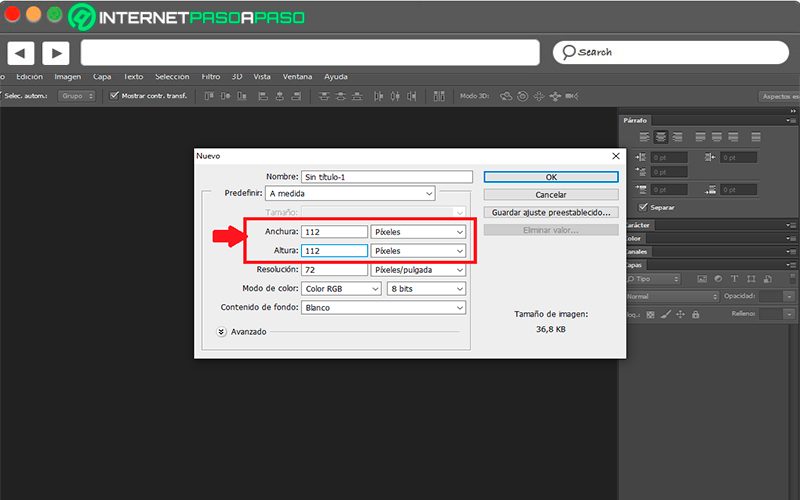 Now you must select the drop-down menu next to "Background content" and then select "Transparent" and then click "Okay".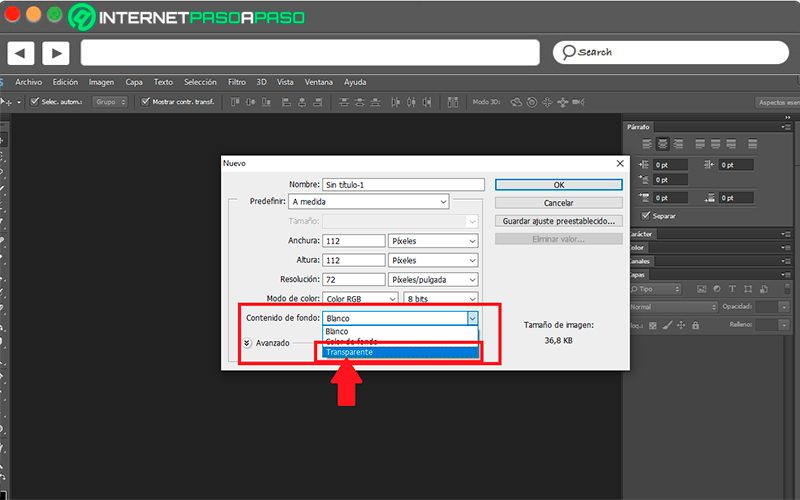 Now you can add images and text to your file as you normally would when you are working on said image editing program.
When the file is ready, the next thing to do is click "Archive" and then in "Save for the web."
In the dropdown for the file type it might say JPEG by default, If this is so, it is important that PNG-24 selections and then click the button "Keep".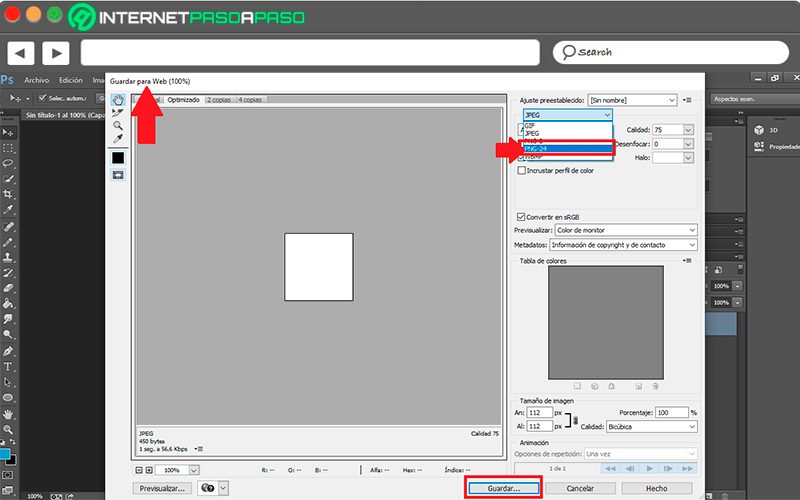 After all this, the first part of the procedure will be finished, the next thing will be to go back to create said file but with smaller sizes.
«UPDATED ✅ Want to design your own emojis and emoticons for your Twitch channel? ⭐ ENTER HERE ⭐ and Learn Everything FROM SCRATCH! »
To do this, you must follow these steps:
The first thing to do is click on the option "Picture" and in the menu that appears there you must select "Image size".
Once there you must enter 56 in the fields of width and height and then click "OKAY"
Here you must store it as is as you did in the previous procedure, but this time you must make sure to give the previous file a different name so that it does not it is overwritten on the original.
After these you must repeat all this procedure again, but now changing the width and height measurement to 28.
How to add emoticons to your Twitch channel
Once you already have created your image files, the next thing you need to do is start adding it to your Twitch channel and thus begin to use in your different chats.
To do this, you will need to follow each of these steps:
To start you must access your preferred browser and then goes to the Twitch website. The next thing will be to click on your avatar in the upper right corner and then select "Creator Dashboard".
Now in the drop-down menu of the sequence manager you must click on the option of "Preferences" and then in "Affiliates / Partners", from there you must select the option "Emotes". Keep in mind that for this you must be an affiliate or partner of Twitch to be allowed to upload custom emotes to the platform.
In the new screen that appears at the top of it, you should find a list of how many emulations your Twitch channel has, if any, how many time slots are available for new emulations on the platform.
Here you must select the option "Upload emotes" and then click on each of the three empty boxes with the plus symbol inside it and then upload the three different file sizes that were created in
Finally, in the field next to "Unique code" you must enter a unique one for the emoticon and then click on "Save Changes". In this case, the emoji can go on the air immediately or you may have to wait a day or two for it to be manually approved by the platform's developers.
List of the best tools to create emojis for Twitch that you should know
Fortunately, the users of the Twitch video game platform can make use of any image editing program to carry out the creation of emotes for your channel, this allows you to be able to use your preferred software in this regard.
In this way, here we are going to teach you the best tools to create emojis for Twitch that you should know:
Fiverr.com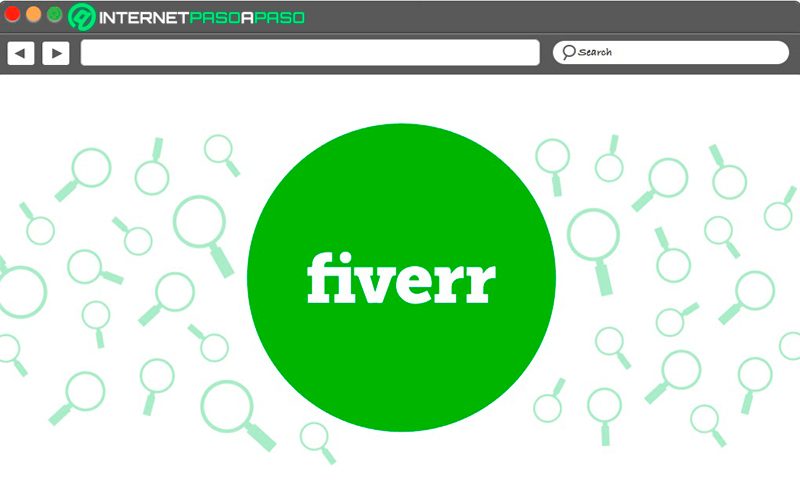 This online platform It is currently known as one of the most reliable places when it comes to wanting to generate income working from home or from anywhere in the world. So its main use is mostly to work online. However, this online site has also become an excellent portal for hire designers and artists to create projects how is the emoticon creation and the best at a fairly affordable price.
In Fiverr You will also have the opportunity to find many professionals to develop what are the custom animations, add sounds and widgets for your flow in Twitch. Due to all its popularity, this website has become one of the best portals for the creator community and where you can start create your own emotes through an expert person.
Adobe illustrator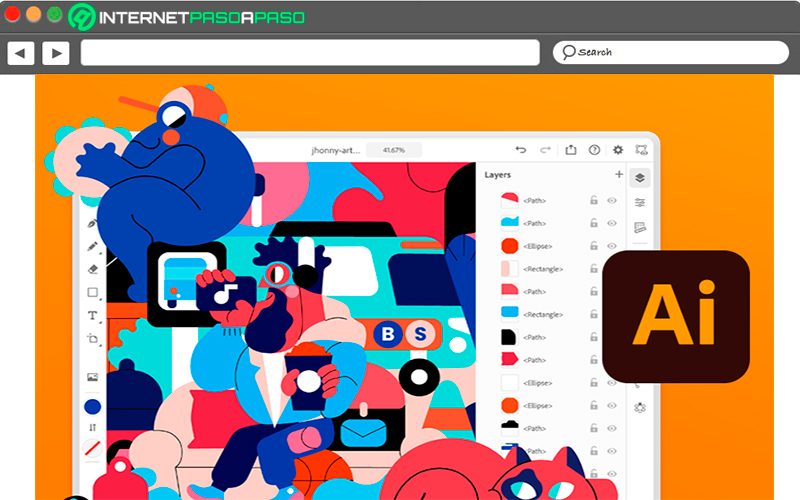 It is a standard vector graphics application that will allow you to carry out different types of activities such as creating icons, fonts, drawings, complex illustrations for any medium and logo, the latter being one of its most popular functions. To start your test go to www.adobe.com. It is worth mentioning that this program is very similar to Adobe Photoshop, so it will also offer you very good quality results.
Thus Illustrator It is a software designed for the artistic creation of drawing and for painting, in this way you can create and design images from scratch, which helps you start create your own emoticons to Twitch, So you can add images of yourself, create images only with phrases or any type of image you want in a very simple way and above all, very professional results.
Adobe photoshop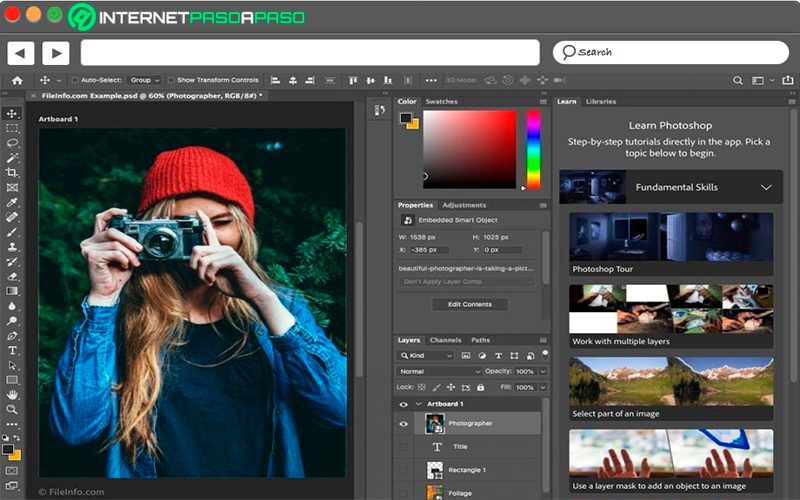 If what you want is to start create custom emoticons for Twitch, then Photoshop it will always be a very good alternative for you. Earlier in the post I already explained how you can work with this program, so in addition to being a very professional medium for it, it will also allow you ease of use, so you do not require advanced knowledge to create your own emoticons through this software.
Photoshop is known today as one of the best programs to carry out photographic retouching, to modify digitized images and photographs, as well as to create graphics or logos. In this way, it can be considered a fairly broad tool for creating and editing images. Here you will be able to manipulate various aspects as it is the form, the background, the light, the transparency, the color, among other.
If you have any questions, leave them in the comments, we will answer you as soon as possible, and it will surely be of great help to more members of the community. Thanks! 😉