The European Institute of Tax Advice is an Online Business School focused on education in the field fiscal and legal. Have a team of professionals of high level and a permanently updated training offer.
Why do they choose it?
The INEAF method is directed towards learning based on «case method«. It consists of assimilating the knowledge acquired through its practical application. In this way the student is prepared for the professional reality. Throughout the training, different exercises are presented based on real assumptions, files, forms, real models, etc.
The method used by the European tax advisory institute is based on the use of different training resources and new technologies as a basis. Through these two axes, a mainly practical method is proposed in which the student has total freedom of schedules, without geographical barriers and with the possibility of combining study with his personal life.
Is INEAF reliable?
Many interested parties have some doubts about the fact that online courses are offered at such affordable prices. To answer this question we will rely a little on what is known as "social proof." That is, browse through different comment platforms to evaluate what their users think.
Emagister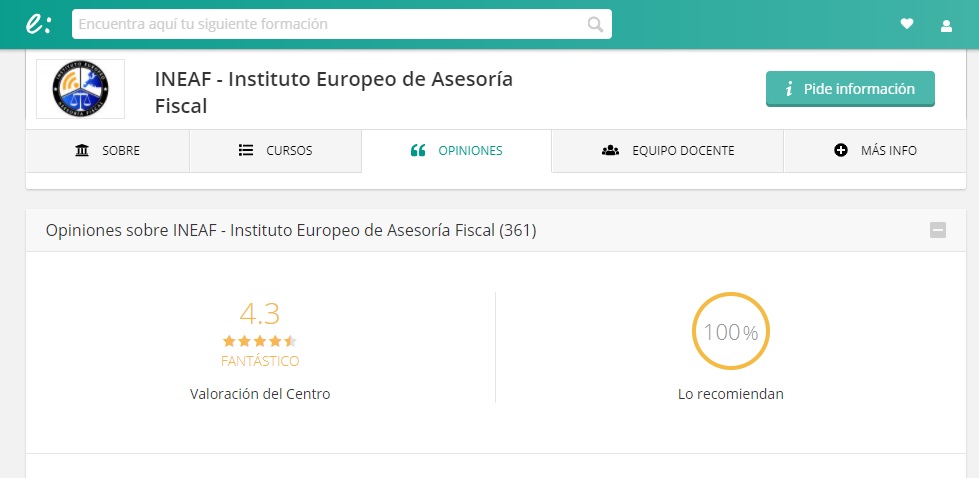 Within emagister we can see that the INEAF has received 361 grades with an average of 4.3 out of 5. Which is more than fine. Some of the comments that we can highlight are the following: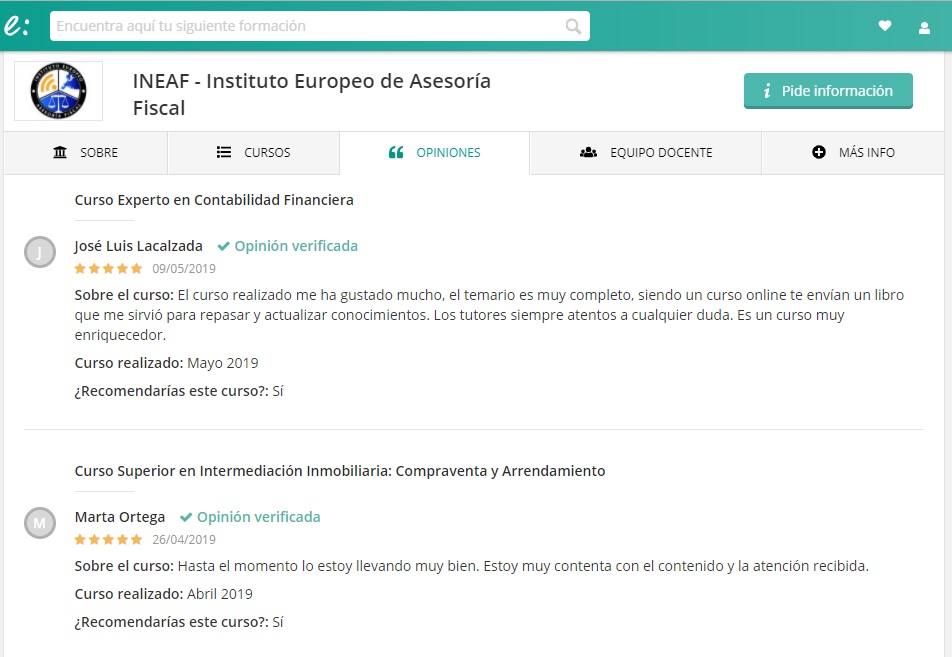 INEAF business school: final comments
If you have still enrolled in any of their trainings, you can do so through the following links:
Other links that may interest you
Alternatives to INEAF
If you are looking for some business training you may be interested in seeing our review about the Barcelona European Business School . Within its offer of training you can find more than 30 master's degrees with degrees issued by the ENEB itself and the Isabel I de Castilla University.