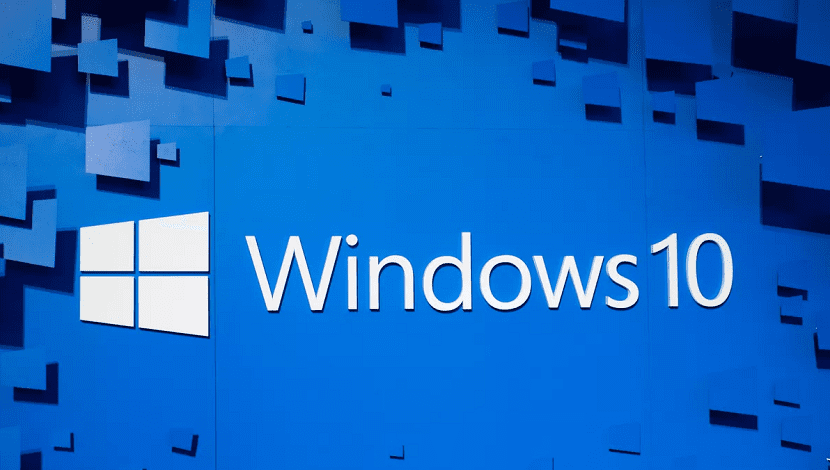 Over the years, there have been many legendary games on the various versions of Windows. One that has been played by millions of people, including all of us, it's the minesweeper. Unfortunately, in Windows 10 we no longer have this game installed natively. Something that has certainly saddened many users. But this does not mean that we cannot access it from the computer.
From now on, Google makes it possible to play minesweeper on Windows 10. At the same time, it is workable without the need to install anything on the computer. Which undoubtedly makes it much more comfortable at all times. How can we play the legendary game on the computer?
A good way to hang out from your computer and enjoy one of the most classic games and in which we have spent many hours of entertainment. For this case, this minesweeper acquires a new look, with a more current design. Even though the operation of it has not been modified with respect to the original. How can we play this game on Windows 10?
Play Minesweeper on Windows 10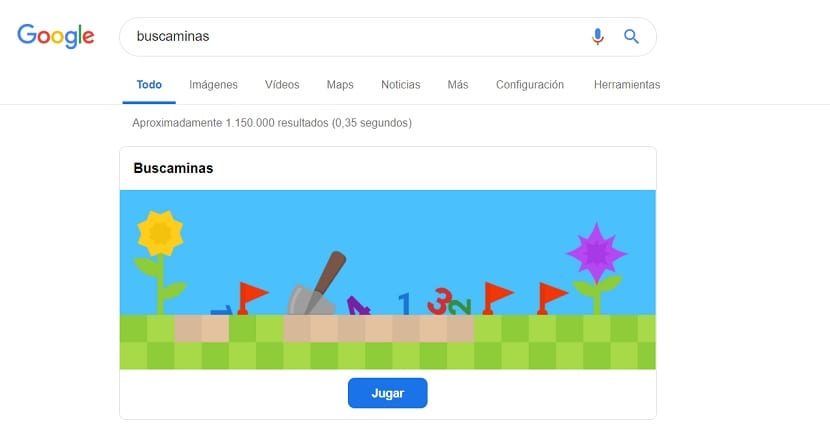 The only thing that we will need is to use the Google search engine in our browser. It doesn't matter which browser you use on your computer, as long as we use Google's search engine in this case. Basically we will have to type minesweeper in the search engine and press Enter. Later we will see that we already obtain some results on the screen.
We will see that the first result that comes out is a square with colors and below we have a blue button that says play. What we will do in this case is click the blue button. From this dynamic, this renewed minesweeper will open on the screen and we will be able to start playing it directly from the browser. As simple as that.
The game design has been significantly updated.. Even though it does not present hardly any changes in terms of operation. We have to click on a random square on that board and then numbers will appear. The numbers tell us how many mines there are around that square. Therefore, in the case of getting a large number, such as 3, we know that then there are three mines around this square. That is why you have to be careful when clicking on one that is nearby. If we click on a square and there was a mine, then the game will end. Nothing has changed from the original.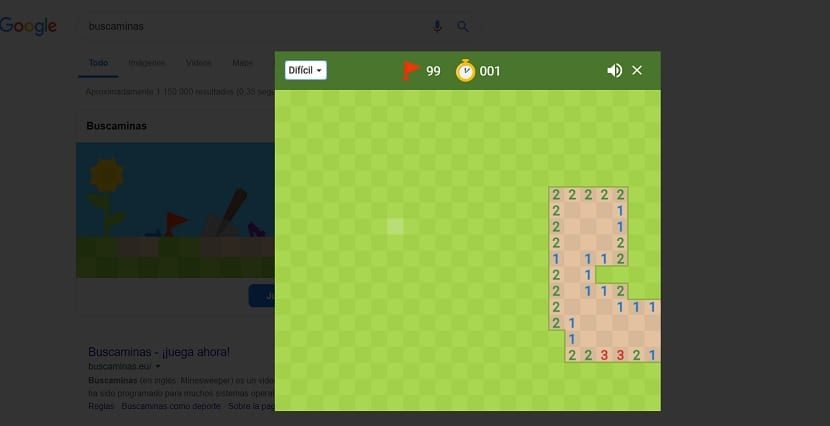 For this case, this Google minesweeper has several levels of difficulty. Therefore, those who have never played before, will be able to select the easy level in the game and thus be able to practice. At the same time of this easy level, we also have the opportunity to select medium and difficult in it. Then everyone can select a level that is appropriate for them. All you have to do is click the top button on the left side of the square to change the level you want to play at any given time.
You can play all the games you want in this version. Even when we warn you that it's just as addictive as the original version Of the same. So you may end up releasing more games than you had in mind in this revamped version of minesweeper. Undoubtedly, a good option with which to spend free time on the PC, directly from the Google search engine. This also works on the smartphone, the process is the same in that case, you just have to Google the name of the game.
By the way, it is not the only game that we can play with this dynamic. Other classic Microsoft games like solitaire are also available as a result. Therefore you can Play minesweeper and solitaire like this, directly from the Google search engine in your browser in Windows 10. Simple and convenient.