En esta sección, le mostramos cómo conectar Power BI Desktop con Power BI Service o Power BI Pro. Es muy importante publicar sus informes.
TIP: Le sugiero que consulte el artículo Registro en el servicio Power BI para crear una cuenta de Power BI.
Cómo conectar Power BI Desktop con el servicio Power BI
Si aún no ha iniciado Power BI Desktop, haga doble clic en Power BI Desktop para abrirlo. Una vez que está abierto, le pide que se registre o inicie sesión como se muestra a continuación. Puede utilizar este formulario para crear una nueva cuenta.
Click on the ¿Ya tiene una cuenta de Power BI? Registrarse Hipervínculo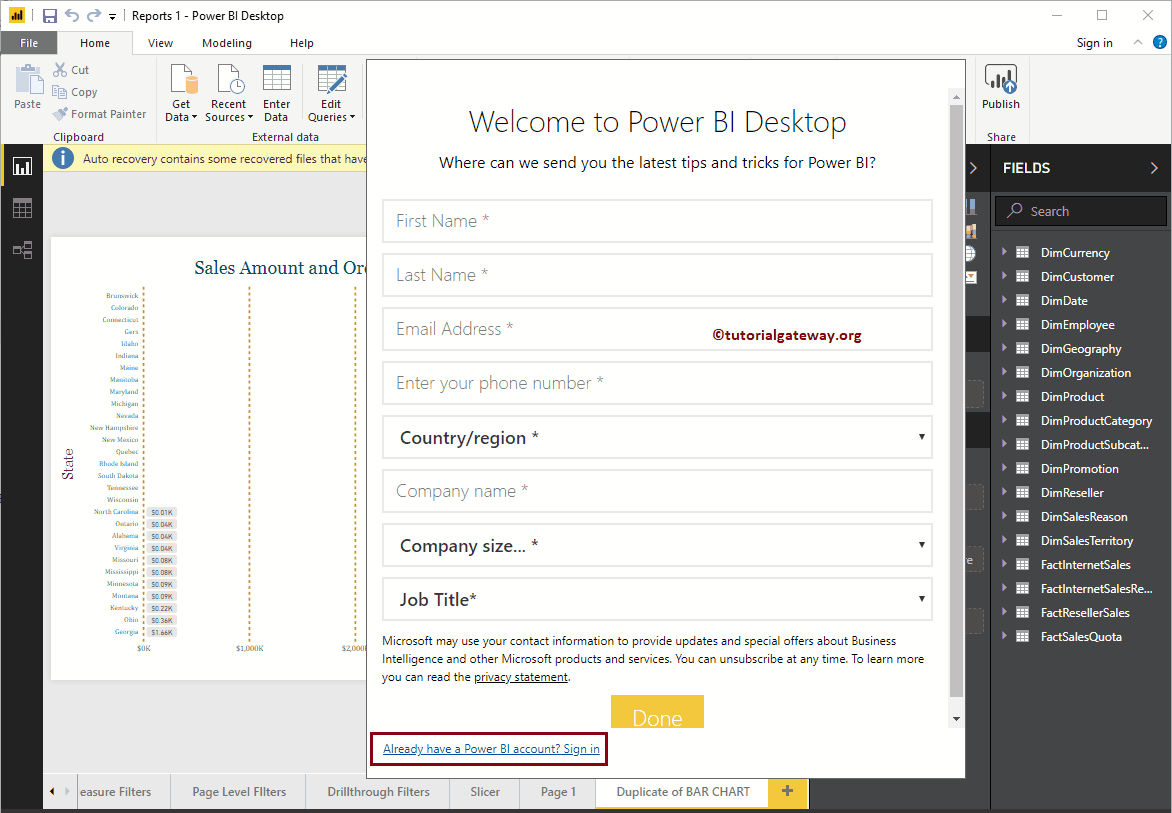 Al hacer clic en el hipervínculo, se abre una ventana Iniciar sesión. Aquí, debe proporcionar el nombre de usuario.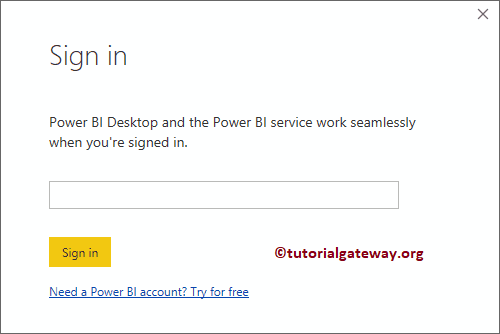 Connect Power BI Desktop Focus 2
De alguna manera, si olvidó iniciar sesión cuando el escritorio está cargado, puede seguir este enfoque.
Click on the Check in hipervínculo en la esquina superior derecha.
Proporcione el ID de correo electrónico proporcionado por su empresa. Recuerde, solo acepta identificadores de organizaciones, no sus cuentas de correo electrónico personales como Gmail.
Por favor ingrese la contraseña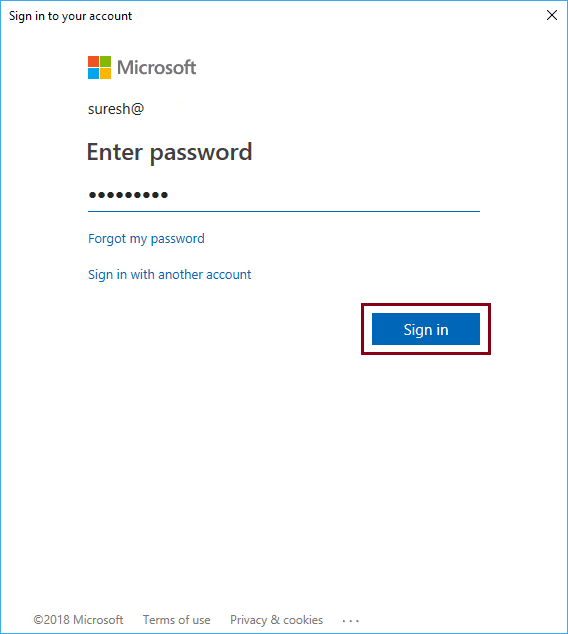 Ahora puede ver que inicié sesión como Suresh.