By default, Power BI Q&A suggests a few questions about your data. However, you can customize them according to your requirements. I mean, you can ask your own set of questions based on your requirements. Let me show you how to customize Power BI question and answer suggestions with a practical example.
TIP: I suggest you check out the Power BI Q&A introduction article in the getting started part.
For this demo of Customizing Power BI Q&A Suggestions, we will use the third panel. In the following screenshot, you can see the list of question and answer suggestions generated by Power BI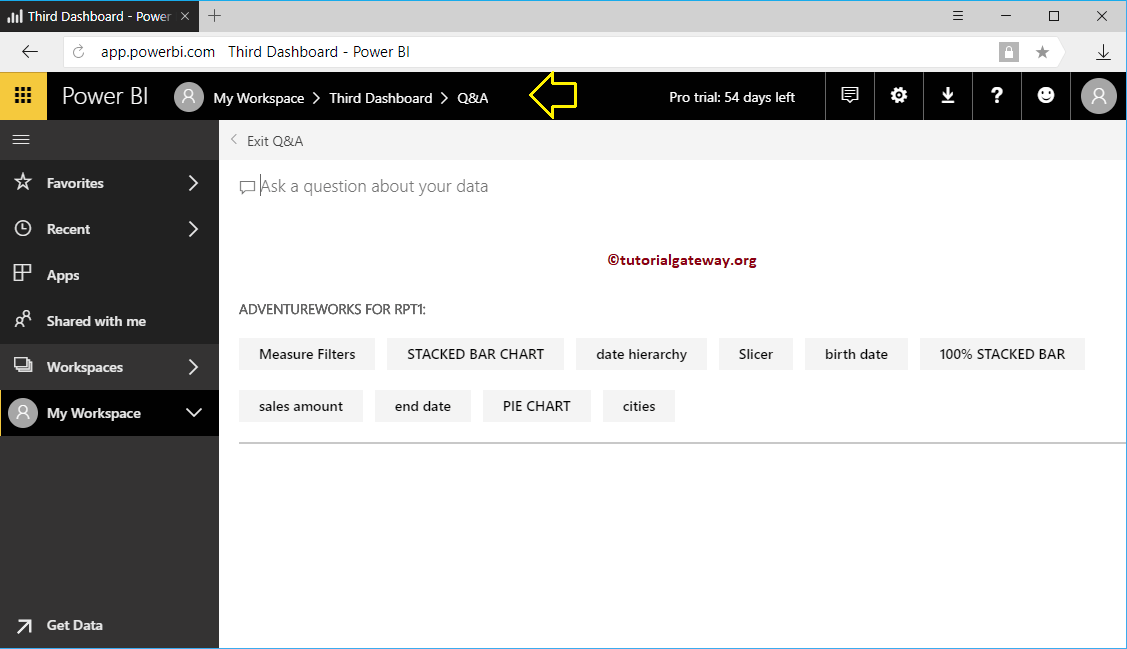 How to customize Power BI question and answer suggestions
Inside the left navigation pane, go to the third pane under My Workspace and click on the … button. Then select the settings from the context menu.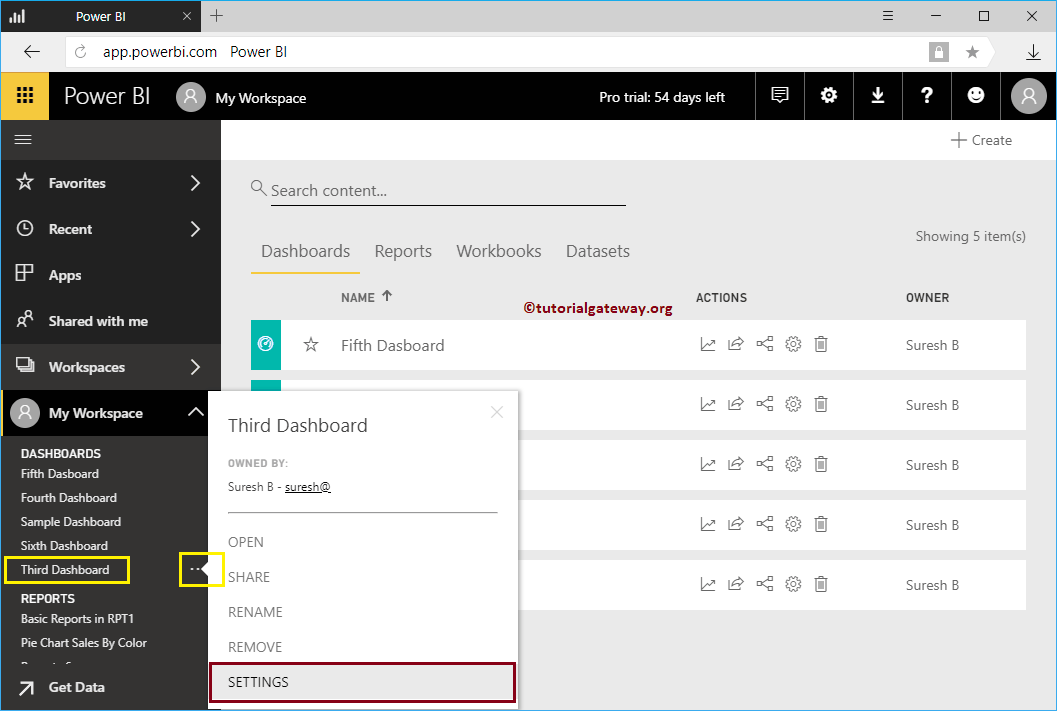 Select the settings The option opens the following window.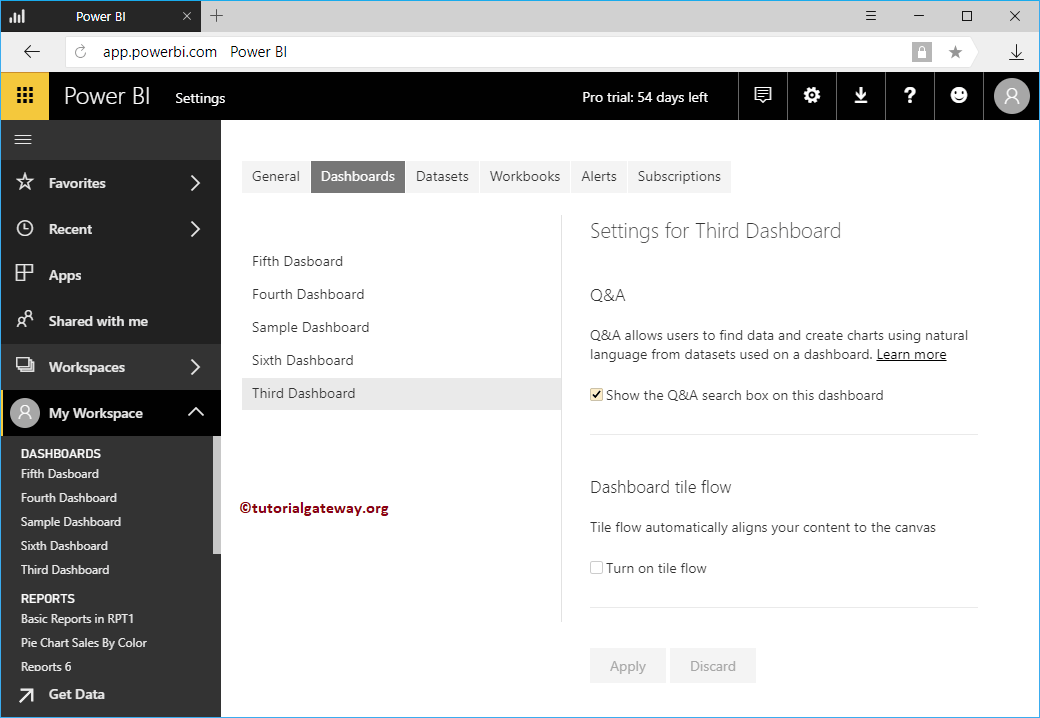 Go to the Data sets tab and select the dataset you want. Then expand the Featured Q&A Questions section.
Add questions in this section is used to add your custom questions in this dataset.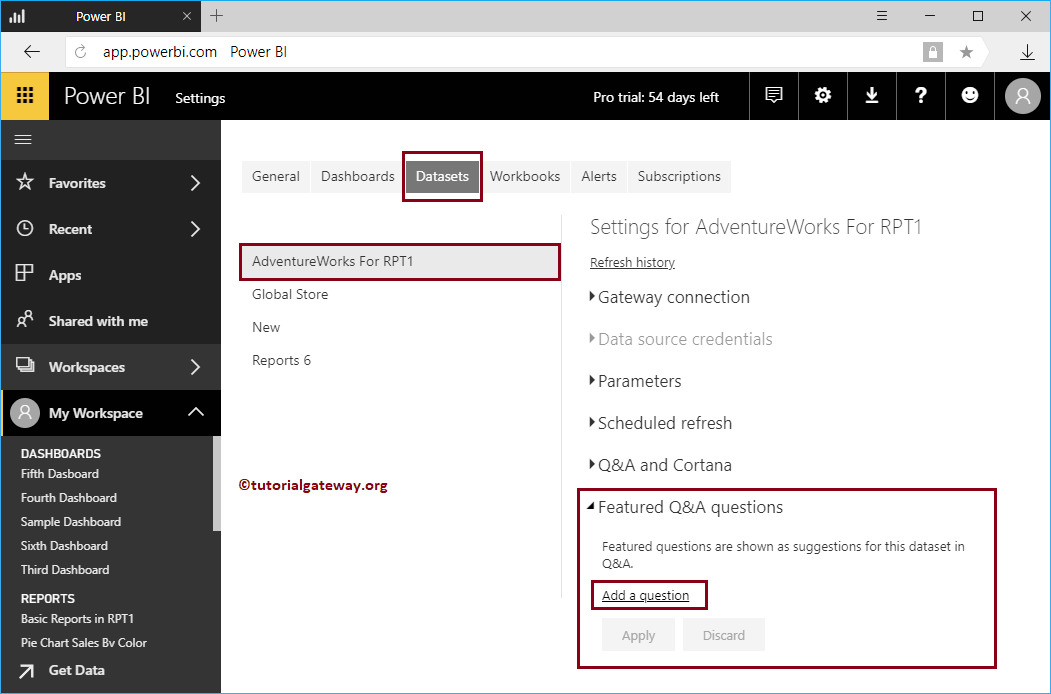 Once you click the Add a question link, a text box is provided to type your own question.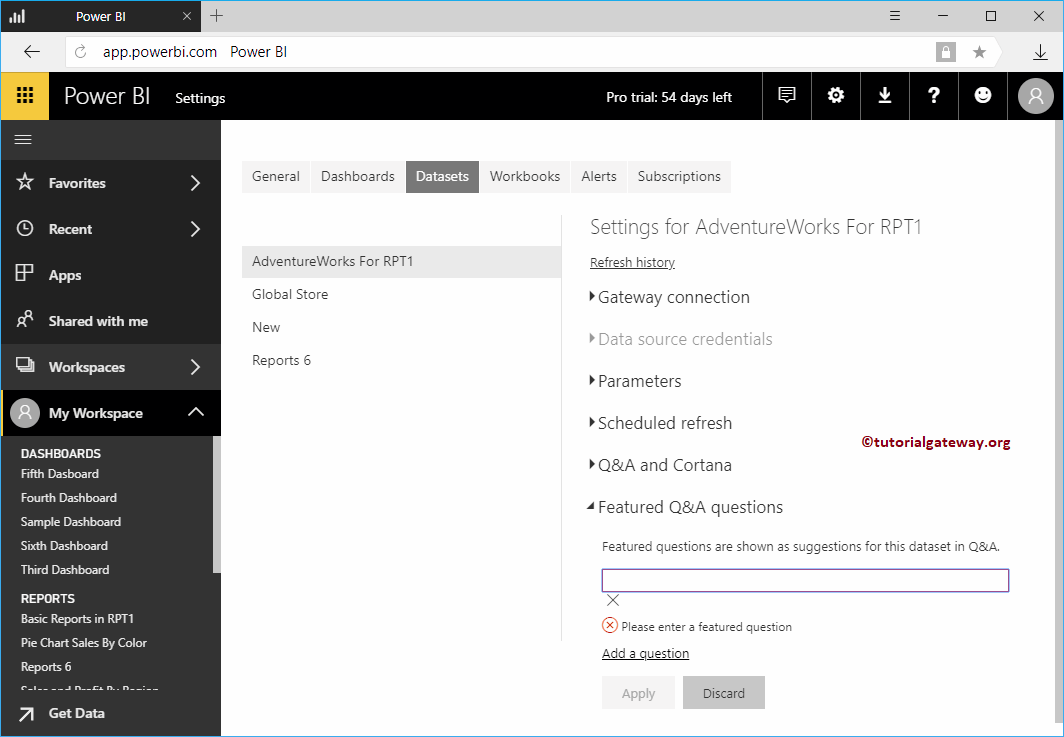 For the purpose of the demo Customize Power BI Question and Answer Suggestions, we added a question. Once you are done, click on the Apply button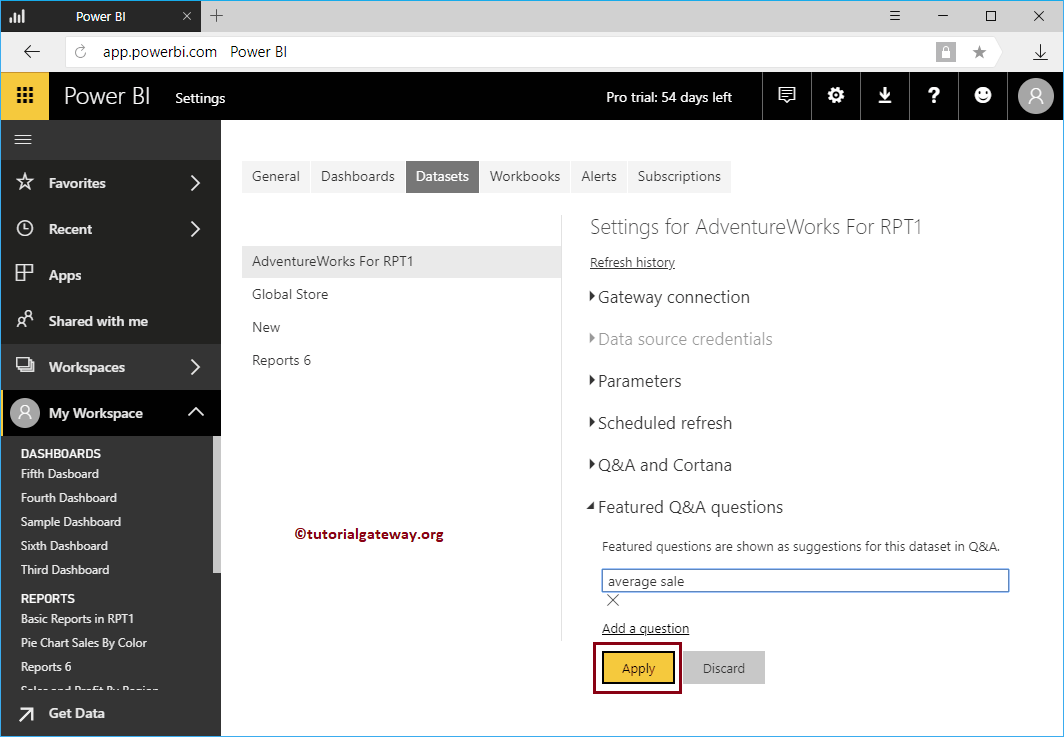 Let me add another question as well.
Now when you open the Q&A from the third panel, you can see the two questions that we added earlier. Let me select average sale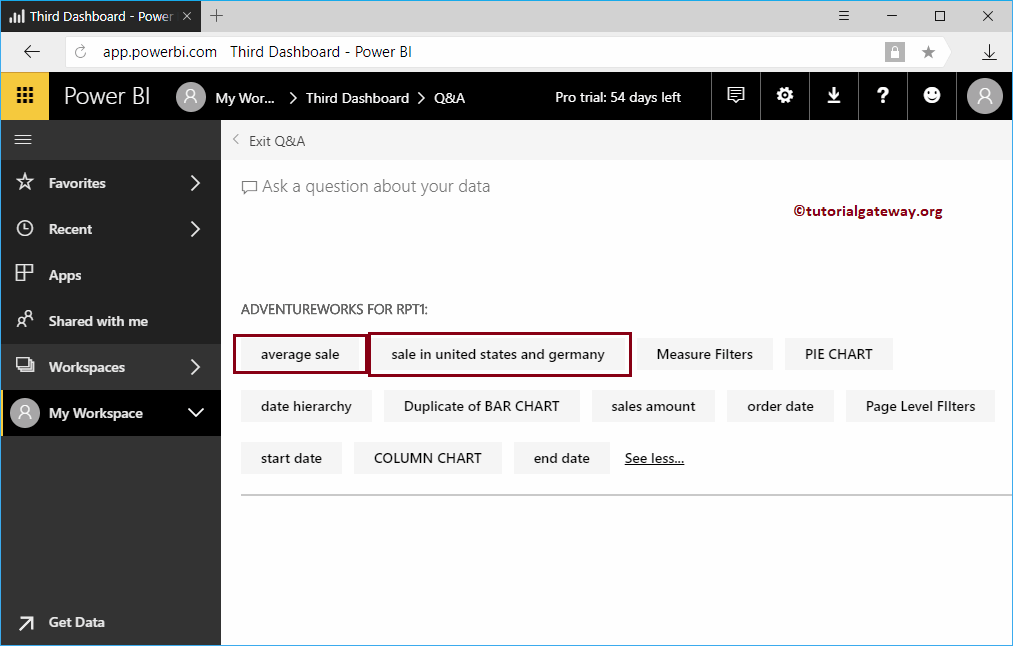 You can see what a card shows with an average annual sale