Many times you will receive information that mentions blue chips in Spanish equities. But it is possible that you do not know who its members are, or at least doubt the ownership of some of them. You must know what these values are if you want to have a clearer perception of the stock market to develop your investments in this stock market with greater success. To start, are the most representative values of its main reference index, the Ibex-35, and that is taken to link the portfolios of the main fund managers.
When referring to this term, the main companies in the Spanish economy are being named. That's for Banco Santander, BBVA, Iberdrola, Telefónica and Repsol. Among all of them, they move the majority of securities in all trading sessions, practically monopolizing investment, not only from large investors, but also from small and medium savers. Its evolution directly affects the Ibex-35, and both its revaluations and depreciations depend on the evolution of these values. It's that simple, if you are looking to get closer to the reality of this financial market.
It is practically impossible for the national index to rise without the contribution of these companies, and for the same reason, to lower them. Their incidence is maximum and, undoubtedly, they are the ones that will determine the evolution of the Spanish Stock Market each year. until as a whole, they represent more than 80% of the exchange of securities in the national financial markets. As can be seen in any trading session, both in bullish, bearish or even lateral cycles. At the same time, serving as a point of reference for other international markets, mainly European.
To the point that they influence you to turn to these companies every time you want to position yourself in the equity markets. They offer you more confidence, true, and that translates into being one of the most contracted values by Spanish savers. Of all the profiles, from those who want to preserve their savings, without excessive risks, to others whose sole objective is to achieve the maximum feasible capital gain.
They rarely offer you situations of great volatility, unless their sectors suffer temporary problems (as is happening recently with the oil company Repsol). But it is not usual that in a single exercise they entail losses of great magnitude. It should not be surprising that institutional investment groups tend to position themselves with some frequency in this group of more selective companies.
To definitely verify this trend, You just have to check how many of your friends and family have any of their values in their investment portfolio. Regardless of the profile you present, and even the contributions you make in each of your operations. Its incidence among savers is maximum and, in any case, higher than the other values.
They determine the evolution of the Ibex-35
The time has come to identify the members of this small and selective national equity club. Quiet, because there are not many and reduced to very specific sectors, which do have a specific weight in the evolution of national financial markets. They are high-level companies that move millions of euros in their daily operations. And of those who depend, at a very high level, on the Spanish economy.
Surely you have listened to some of these companies, since they are present in all specialized media. But, on the other hand, it is possible that he does not know who the members of this select club of the Spanish economy are. Surely you have invested your savings, more than once, in this group of listed companies, if you know that they are blue chips. Anyway, sometimes with better luck, and sometimes not so much.
From now on you will no longer have excuses to detect these companies, even to understand a little more what they are and how to make them profitable. Through a series of characteristics that are common to all of them. AND totally removed from other business models listed on the main equity markets.
Who are its members?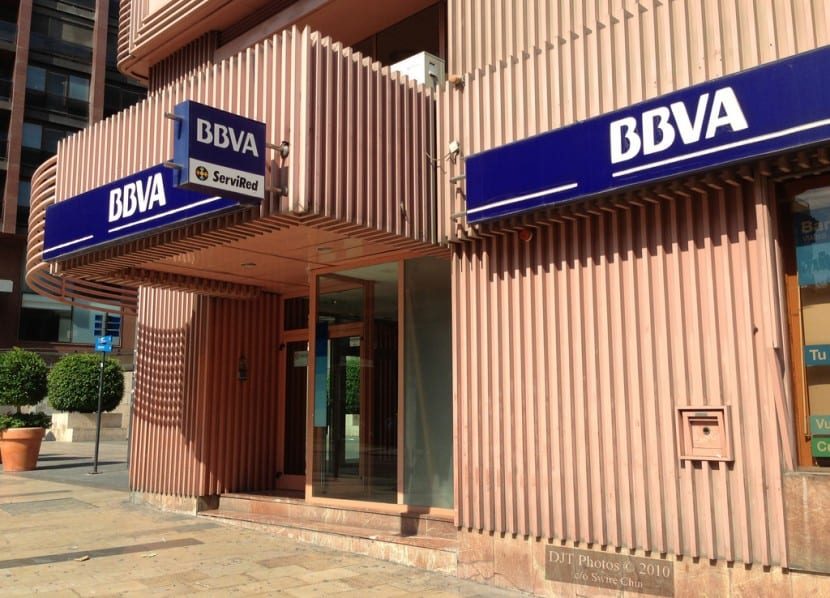 It will be time to know the names, and why not, the credentials of these values, in case you want to position yourself in them. It will not take much time on your part, as it is a small group of companies, but with great influence among investors everywhere. Shaping the investment portfolio of the large financial managers.
Phone: it is the hegemonic value of telecommunications in Spain, with hardly any rivals who question its leadership in the sector. Also has with one of the most attractive dividends in the national stock offering, through two annual payments that focus its profitability close to 7%. And with a stable business niche that makes a good part of investors look at their titles to make their operations profitable. In fact, it is one of the most recommended companies by financial intermediaries in recent years.
Santander Bank: a classic in the financial sector for many years, and to which many small investors like you go to make their savings profitable. Despite everything, its position has been limited by cutting its dividend in recent months, and that has been relegated due to its direct exposure to some emerging markets, mainly Brazil. And that has led to the price of its shares not exceeding the barrier of 5 euros in 2015.
BBVA: another financial entity that is part of this group of securities. Even though in this particular case, with lower exposures to the previous geographical area. However it is one of the fixed values in any investment portfolio worth its salt. Through one of the banking groups with the greatest specific weight in our country, and which also distributes dividends annually to its shareholders.
Repsol: the only company related to oil that is listed on the national selective, and that in 2015 had its particular horrible year, with a fall in its price of more than 30%, as a result of the strong depreciation of crude oil in international markets. Nonetheless, it continues to offer its investors one of the highest dividends in the stock market, approaching the 8% threshold, divided into two annual distributions.
Iberdrola: and in short, one of the electricity companies listed in variable income, which maintains greater stability within the selective index. Distribute an equally attractive dividend payment, which makes it another of the necessary values to make up an investment portfolio at any time, for both defensive investors and more aggressive cuts. Giving a more defensive touch to your investment.
How to operate with these values?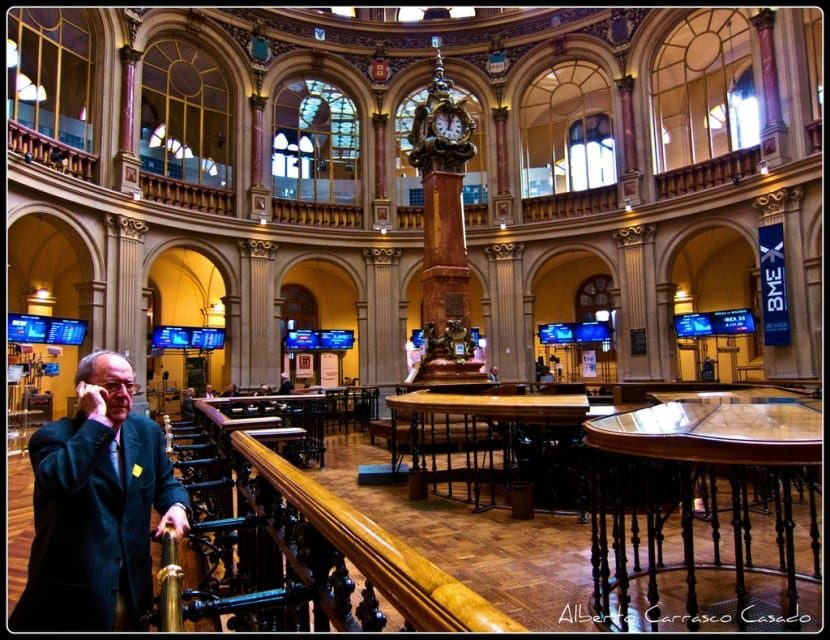 Blue chips provide a series of characteristics that make them unmistakable for a large part of the recipients to carry out their operations on the stock exchanges. And that are common to all of them, without exception, despite coming from totally different sectors. Not in vain, they can be the object of your purchases from now on, even when you have to take into account their contributions to assess the operations that you can carry out in the markets.
They are large companies, with huge capitalization, which move many titles in all sessions, and where purchases and sales are continually generous, both by institutional investors and small and medium investors.
All these companies are generally of the most generous when it comes to distributing dividends among their shareholders, with a performance of the 4%, distributing them several times a year.
They are not great possibilities to be millionaires overnight, decidedly. But instead you will have the total certainty that their losses will not ruin you, nor will they be very bulky.
In any case They are not values to speculate on the stock market., but on the contrary, they are highly recommended to maintain them in the medium and long term. Exactly the scenarios where they move best in their evolution.
They do not tend to suffer excessive fluctuations in their prices, maintaining a certain stability in prices, unless they develop in very specific situations, and they are not generally frequent.
They are fundamentally indicated to form a thrift bag over a fairly dense period of time, and helped by the dividends distributed each year, which print greater liquidity to the current account of savers.
They represent the closest and most direct reference on the evolution of national equities.So if it goes up, you won't be able to do it without the support of these values, and vice versa. Their dependence is maximum.
They are analyzed by the most important financial intermediaries, which continuously reflect their evolution in the financial markets, including updating their information through the objective prices granted to them.
It is a very small group of highly competitive companies, which promote very stable business models, with a very decisive presence in the Spanish economy, and in some cases even in the continental one.
Their expansive policies in their business models is another common denominator presented by these leading companies in the Spanish economy, making corporate movements with great frequency. Helping them, or harming them in the quotation of their prices.
And in short, if what you want at the end of the procedure is to earn money quickly, certainly not the best option you can find nowadays in the Spanish equity offer. And it will be preferable that you choose other values more susceptible to these investment models.