Can use Instagram Direct from your computer to be aware of the conversations we have with our contacts while we work with him. And is that thanks to an open source program, we can have all the discussions on our PC, whether Windows, macOS or Linux.
Instagram keep surpassing yourself with updates that make it more complicated, but at the same time increase the user experience to make it the fashionable social network. It often happens that it comes through our lines to demonstrate the work that its developers do.
IG: dm will bring Instagram Direct to your computer
Instagram directs us allows you to send messages to our contacts from the same application (by the way, video calls are already active). The only thing that this function is not present in the web version so that we can communicate with Instagram Direct.
Luckily, we have a team of developers who bring Instagram Direct to an application that you can install on Windows, Linux, or Mac. free tool called IG: dm Desktop and you have it available on your web portal for these three systems.
Once you have downloaded the utility in Windows that we leave you at the end, follow these steps:
Install the program to receive direct messages.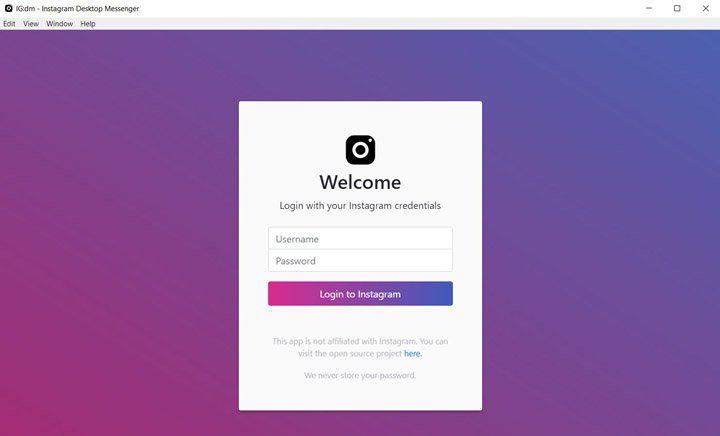 Once installed you must log in with your Instagram account.
You will find yourself in front of an interface dedicated exclusively to the chats you have with your contacts.
If you want to start a new conversation you must find his profile username with the at sign and your name. Then you will feel at home.
And so you will arrange the messages and Direct Instagram chats on your computer so you can follow the conversations while you work or watch some of your favorite series on Netflix or HBO.
Download IG: dm Desktop for Windows

<