There is problem between WordPress and Hotmail, and it is that sometimes some plugins that send emails do not deliver the messages to the Hotmail / Outlook email accounts. That can be a real inconvenience if you have an ecommerce at your disposal or on your WordPress website or blog you are constantly sending emails.
If it's happening to you right now, you know what we're talking about:
Users who write to you to ask where is the subscription confirmation, the purchase receipt.
That at the same time supposes several interruptions in certain flows internal work that are vital for the operation of your website:
Shopping sequences
Abandoned cart sequences
Welcome automations
For that little mistake, you could unknowingly burden yourself with your business.
Are people still using Hotmail right now?

Perhaps someone might believe that it is not something so serious.
"Ah, after all nobody uses Hotmail anymore"
Error.
Although to some Hotmail it may sound like something "old", the truth is that it is still a email provider widely used by users around the world.
Ok, at the same time we have to clarify that when we say Hotmail at the same time we are talking about Outlook, which is used a lot.
In fact, thousands of accounts are created on this service every day.
To give you an idea, keep in mind that after Gmail the preferred email client of millions of people (more than 400,000,000) is Outlook / Hotmail.
But let's continue with what concerns us:
Why does the problem occur between WordPress and Hotmail?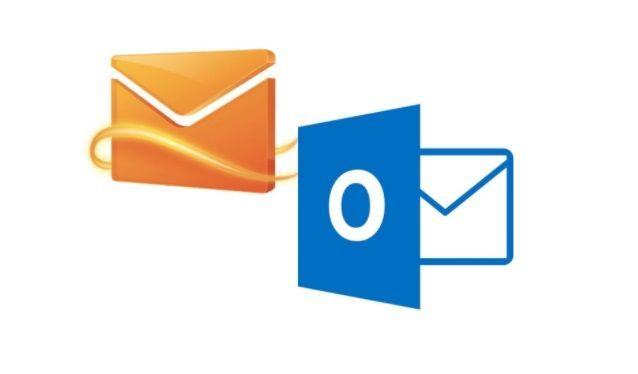 The first thing you should know is that, if right now, you have a problem with a WordPress plugin and the users' Hotmail / Outlook accounts, you are not the only one.
This is a fairly common problem.
The drawback between Hotmail and WordPress has to do with the deliverability of the mails.
In this regard we have two news for you:
A good one and a bad one.
The good news is that the problem is not on the WordPress side or its plugins.
The bad news is that the conflict is in hotmail And that means that if you want to solve it yourself, you have it a bit difficult.
After all, you control your website in WordPress, its functionalities and plugins and you can modify everything until the problem is solved.
Saying it is too much:
Neither you nor us, nor any ordinary user has control of Hotmail / Outlook.
We cannot change your strict security filter that marks the emails that are sent from certain WordPress tools (such as the contact form plugin Contact Form 7, but it is not the only one) such as Spam or spam and does not show them in the main tray.
And if the problem is not in WordPress, what can be done to solve it?
It is a good question and like all good questions it can put us on the way to good answers.
Email security experts say that while WordPress is great, it has some unfinished business with something known as:
SMTP
What is SMTP and what does it have to do with Hotmail and WordPress?
SMTP is the acronym for:
Simple Mail Transfer Protocol
Which can be translated as:
Simple Email Transfer Protocol
That Simple Transfer Protocol or SMTP is a web standard that is text-based and communicates to the sender and receiver.
The problem occurs when certain parameters of the protocol for simple mail transfer are not perfectly configured on the sender's side (on the sender's side, in this case WordPress) to adapt to the demands of the receiver (in this case Hotmail / Outlook).
That means that if the settings in WordPress do not match the requirements of Hotmail, the messages we send from the plugins on our website will never reach their destination.
How to fix the problem between WordPress and Hotmail?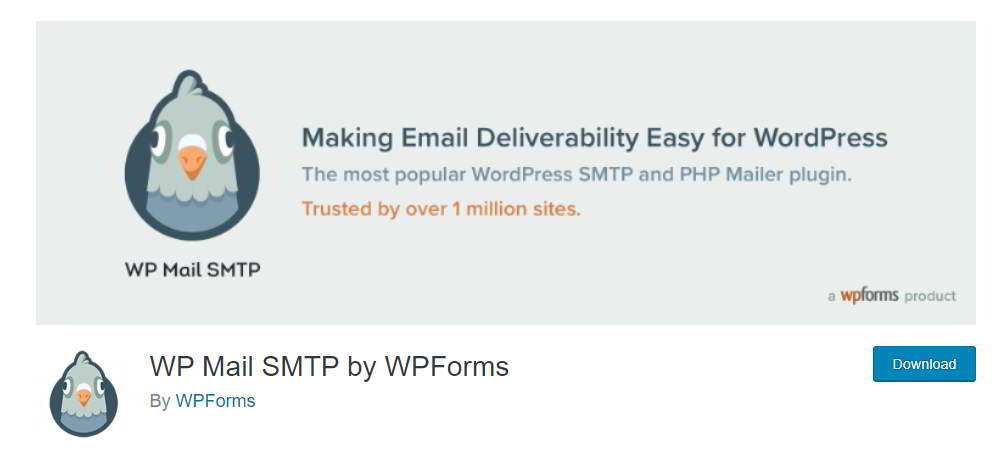 One of the best and simplest options to solve the deliverability problem of the messages that come out of WordPress to the email accounts created in Hotmail Outlook is with a plugin, specifically with the plugin:
WP Mail SMTP
WP Mail SMTP belongs to the people of WPForms As of the writing date of this post, it has more than two million active installations (but it will continue to increase).
It is a widely used active plugin that is constantly updated.
It is understood quite well with the latest versions of WordPress and with the most recent versions of PHP, in this way you will not get any security and compatibility problems when using the WP Mail SMTP plugin on your website.
How to use WP Mail SMTP to encourage deliverability from WordPress to Hotmail?
All you have to do is search WP Mail SMTP In the WordPres plugin repository, this is a free plugin that has many powerful features in its free version, but in its Premium version it gives you more options.
Installing the WP Mail SMTP plugin is easy. Once you install it and activate it, all you have to do is locate the settings tab and select the option:
WP Mail SMTP
A tab will open where you will be able to select the email client you want to work with.
Each client has its specific instructions, but the same plugin guides you step by step, this way you will not get inconvenience to make it work.
Tea we recommend use some Hotmail / Outlook email accounts to test the effectiveness of sending through this plugin.
Of course, this is only the beginning, WordPress offers many possibilities and if you want to know all the options in a simple way and in your language you can sign up for the best online course in Spanish of WordPress.