Web hosting, along with the domain, are two requirements to set up our WordPress website.
There are countless providers to hire and choosing wrong in that sense can be synonymous with many headaches in the future: our website is suddenly down or slower, we need to change the WordPress version and we depend on them ...
And, at the same time, it will be something that we will have to pay periodically and that ends up taking a good part of our budget, so it is better if we hire it by applying a discount coupon (like the ones you have in Hostcoupon.com).
SiteGround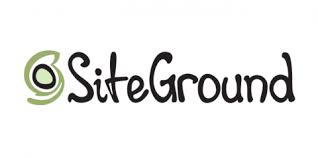 SiteGround is one of the best WordPress hosting providers and we don't just say so.
This company has become one of the heavyweights in WordPress hosting thanks to:
The quality of your service
The quality of your medium
The great variety of plans what offers
It does not matter if you are starting with your blog or if you have a WordPress shed more complex (an academy with membership, forum and others…) at SiteGround you find a plan that adapts to your needs and at the same time for a good price.
SiteGround's loading times and performance data always impress us, even on those websites that have a lot of items (images, videos, graphics).
Hostinger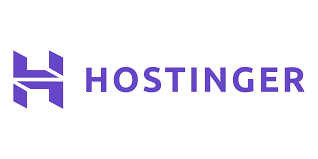 Hostinger is one of our favorites, but it's not a whim.
When we say that Hostinger is one of the best WordPress hosting providers we speak with experience.
Of course, we must be fair.
Hostinger is not for everyone.
Who is Hostinger for?
Well, we fundamentally recommend it to start with a blog.
Or if you need a good, stable, reliable hosting solution with a support that always answers all your questions and concerns to host a project in which you expect to receive few visits.
Webempresa
Webempresa is the secret weapon of many bloggers and referents of Hispanic online marketing for a reason:
The loading times of the websites hosted on Webempresa are simply incredible and their technical support he is one of the most dedicated of all.
This point is fundamentally important when you have an online business that depends on the stability of the hosting.
With Webempresa you open a support ticket and in minutes they are contacting you with the answer or to help you solve it.
That level of commitment It is something difficult to find in other providers, if you have a large and serious project at your disposal, you will know how to value that point.
Flywheel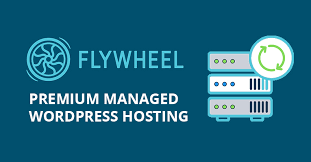 Flywheel is another of the hosting provider companies that we fundamentally recommend to those users who are just starting out.
Do you mean that Flywheel is a "bad" provider?
Not at all.
In fact, it is quite completeTo give you an idea, with the basic plan they offer:
20 GB of bandwidth
5 GB of disk space
Free migration
Daily backups
Multi-site support
Free SSL Certificate
At the same time, something that differentiates Flywheel from other supplier companies is that they have an incredibly intuitive administration panel in which you will never have problems to find or do what you need
At the same time it enables register a web domain with them.
Dinahosting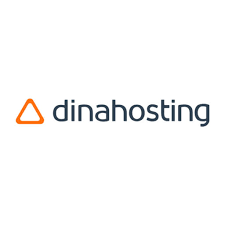 Dinahosting (at the same time called DH) is another WordPress hosting provider that we usually recommend to customers who want a hassle-free WordPress blog.
Why do we recommend it?
There are many reasons.
The first: its panel rivals the Flywheel administration panel, it is simple, practical, intuitive, perfect for people who do not have time.
The second reason: your support team has very high levels of patience and dedication.
Here we could continue listing until you lose the account, keep what they offer:
Daily back up
Free SSL Certificate
Security reports
Free file disinfection
One-click installations
Free 15-day trial and migration
24/7 support (you can contact the support via email, chat, through the company's social networks or by phone call, at the same time free of charge).
Of course, the performance of the webs hosted on DH is quite good.
Raiola networks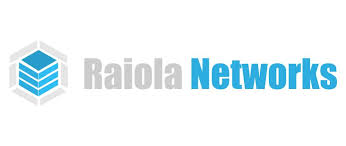 Raiola networks is for many bloggers, webmasters and SEO experts one of the best hosting provider companies for WordPress.
Okay, it may not be one of the most prestigious, the point is that if you are into this on the webs and online businesses at least you have ever heard her name a colleague.
This is a WordPress hosting service provider that is doing quite well, no matter what your level is.
If you are starting, have a administration panel that makes your life easier.
But if you have more experience and you dare to "tinker" and try other more advanced options, keep in mind that the specialty of Raiola networks are VPNS and dedicated servers.
Sure, WordPress hosting is wonderful.
BanaHosting

We couldn't make a list of the best WordPress hosting provider companies and leave out BanaHosting
We include it in the list because it houses a good number of blogs and websites of bloggers and webmasters who are just starting (and many experts).
And that is a clear indicator that in Bana they must do something very well.
We have tested it with our own projects and clients based on WordPress and we have no complaints.
BanaHosting offers:
Quick WordPress installation: one click
Free SSL certificate (thanks to Let's Encrypt SSL)
Technical support available 24 hours a day, 365 days a year
Excellent loading times
If you want to try their WordPress hosting service they offer a 30-day money-back guarantee.
Bluehost

If you want cheap WordPress hosting, then we tell you that Bluehost offers one of the cheapest WP hosting services on the market.
Okay, don't think this is a "cheap" service of dubious quality.
We have no complaints and keep in mind that we have usually tested their service with different projects.
In case of any inconvenience, the support always responds.
Bluehost offers you 50 GB space, cPanel and a proprietary platform for managing and installing WordPress with a single click: MojoMarketplace.
We have to say that MojoMarketplace was a bit lacking at first but has improved a lot over time.
To put a stick to Bluehost does not offer monthly plans, the minimum you can hire is a year, yes, if at any point you are not satisfied you can request a refund.
HostGator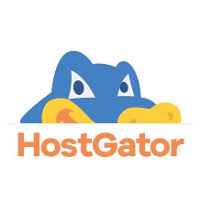 HostGator is one of the most prestigious WordPress hosting providers.
Their fame is not only due to marketing, the service they provide for WordPress hosting is quite efficient.
If you are one of those super technical users who want the perfect WordPress hosting HostGator may not be the option you are looking for.
It is a good hosting, but it is not perfect.
Of course, the support is excellent.
We recommend it fundamentally for projects whose audience is in America.
These are the nine best hosting provider companies for WordPress, now it's up to you to choose to go deeper and learn more details related to hosting for WP you can sign up at the best online course in Spanish of WordPress.