Health and fitness are a popular niche, so it's no wonder there are a host of fitness-related WordPress themes and gym WordPress plugins that allow you to build a powerful fitness website.
However, searching the internet for the best plugins can be time consuming, which is why we put together the best tools and plugins for your website. You'll find a variety of fitness trackers, BMI calculators, recipe plugins, as well as other WordPress gym plugins designed to work with everything from CrossFit boxes to yoga studios.
The plugins on this list will help you add useful features to your site and provide additional value to your readers. Whether you have a fitness blog or a gym website, there is something for everyone on this list.
Disclaimer:
R Marketing Digital is an affiliate of one or more of the products listed below. If you click on a link and complete a purchase, we may make a commission.
1. Premium BMI calculator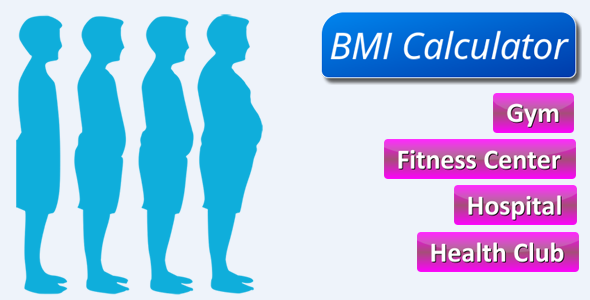 Want to add custom colors to your BMI calculator? This premium BMI calculator offers built-in options for colors, fonts, and styles. Furthermore, it is mobile and easy to embed on your website through its widgets.
hr The calculator itself presents fields for height (in meters or inches) and weight (in kilos or pounds), with an automated BMI score and interpretation results (underweight, normal, obese, or overweight).
2. Weight Loss Tracker WordPress Freemium Plugin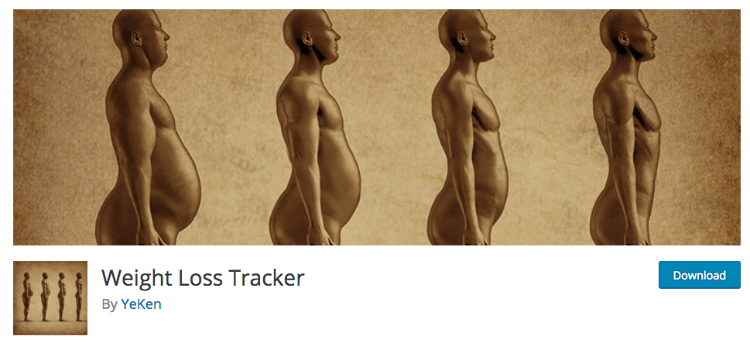 With this plugin, your readers can track your weight loss progress. The plugin allows you to enter your body and weight measurements, as well as set goals, measurements, and target weight. They can view the information as a graph or table, and it can be displayed using shortcodes and widgets.
On the backend, you or your gym coach can interact with your clients and help them achieve their goals. The main plugin is free, but you can also download a paid version for more features. Note: the plugin is free, but it also offers a paid version starting at £ 40 / year.
Download the weight loss tracker
3. Free Meal Planner Pro Recipes Add-on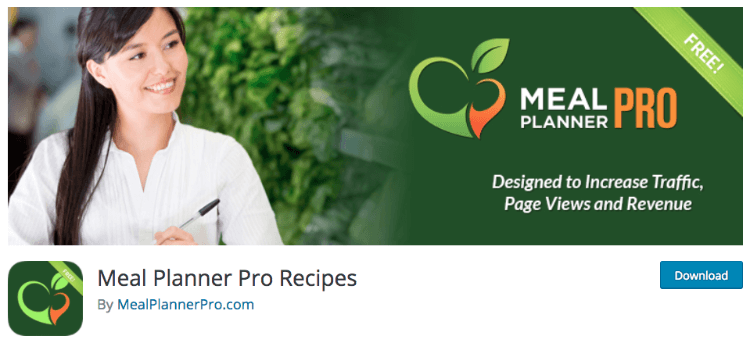 If you regularly post healthy recipes on your website, this plugin will allow you to share them in a visually appealing way, as well as provide your readers with nutritional value and the ability to print them.
The plugin is fully responsive and comes with built-in outline information so your recipes are optimized for search engines. Nutrition information is provided by ESHA Research, a world leader in nutrition for more than 30 years. Other features include the ability to add links to ingredients that can be purchased from affiliate sites, insert notes and photos within instructions, auto-fill ingredients, and more.
4. Free WordPress Plugin for Keto Calculator

The ketogenic diet is one of the most popular diets and with this plugin, you can measure your nutritional needs and achieve your desired performance and weight loss goals. Using the plugin is simple - all you have to do is add the shortcode to any post or page on your site.
You can enter your information in metric or imperial units, display the results using graphs and tables, as well as provide visitors with a diet plan to lose and gain weight. You can also generate custom PDF reports and customize the display of graphs and tables.
5. Free CF Whiteboard Crossfit Add-on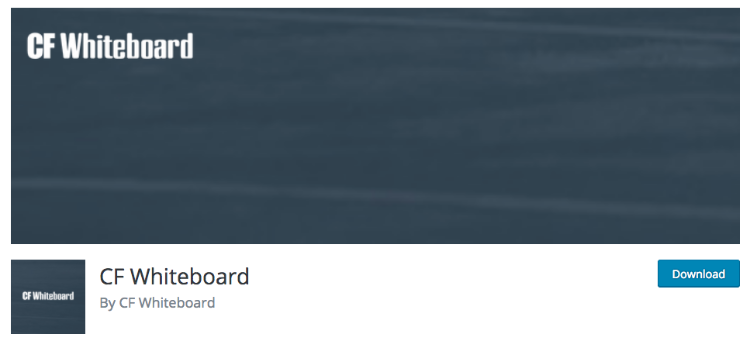 CF Whiteboard integrates seamlessly with the Crossfit website. The plugin adds social training tracking to your site and allows you and your readers to track your workouts and results, compare PRs and benchmarks on a historical basis, track your attendance, and have a description. Snapshot overview of your progress that is always available.
The plugin also includes workouts and moves, saving you time building them from scratch. You can track unlimited users and search their results.
The plugin is free to download, but note that Crossfit is a paid service that starts at $ 50 / month after the 30-day trial.
6. Unlocked content: free fitness plugin
If you are having difficulty creating content for your fitness site, this plugin can help. You can easily add recipes, WOD, fitness tips, yoga poses, and much more. The plugin allows you to find and select professionally written and illustrated content geared towards fitness websites and add them to your site.
The content is free to view and comes from some of the best-selling fitness authors.
Download Unlocked Content: Fitness
7. WPGYM - WordPress Premium Gym Management System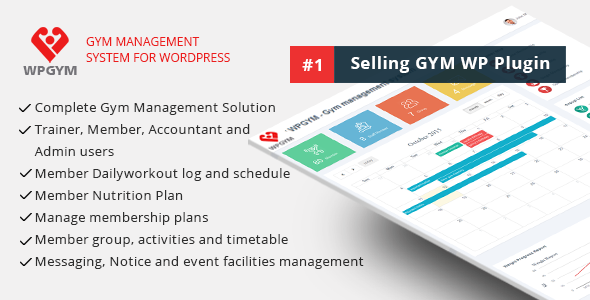 If you have a gym website, this plugin will give you all the tools you need to manage your members. Not only can you view details about your members, such as their personal and vital statistics, you can also collect payments, send invoices, and generate sales reports.
The dashboard includes a built-in calendar so you can easily view important events and keep track of various gym activities and training programs. On top of that, you can create meal and nutrition plans for your members, keep track of their attendance, and more.
Get the WordPress gym management system
8. Gym Studio free membership management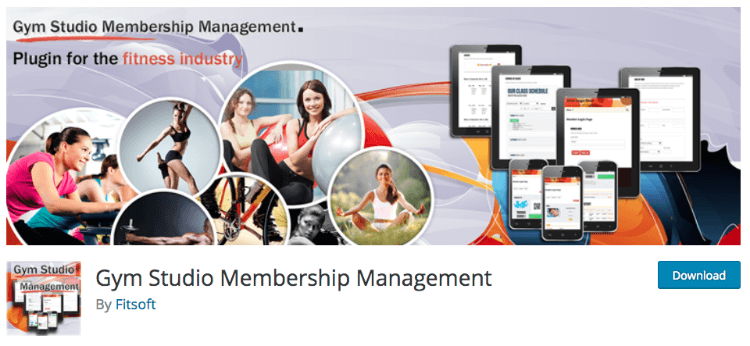 If you don't need as many features as the plugin above, consider the Gym Studio Membership Management plugin. The plugin adds some extra buttons to your post editor so that you can easily insert a class calendar, schedule login area, and membership payment page.
You can also manage classes, instructors, members and memberships and each member receives an automatically generated QR code that they can use on their smartphones to access the members area and more.
Download the gym / studio membership manager
9. MB Spirit for MINDBODY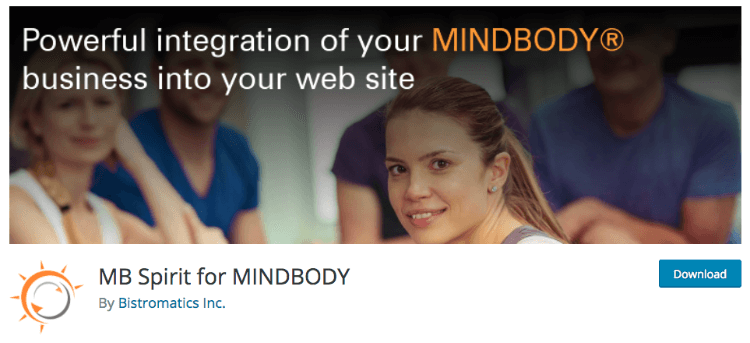 If you are running a yoga focused website, this plugin will come in handy. It allows you to easily add your MINDBODY information to your website. You can create any number of widgets to display information, including class schedules, events, workshops, instructor and staff member details, session types, and more.
Created widgets can be added to posts and pages or you can use a shortcode to apply data filters and adjust the layout for individual pages.
Download MindBody for WordPress
10. Health and Fitness Quotes Widget

Want to add a little motivation to your website? The Health & Fitness Quotes widget randomly displays one of 500+ quotes to boost morale and motivate your fitness clientele to keep pushing. Just install and use the widget in your sidebar, footer or any other widget ready area.
Download health and fitness quotes
11. Adaptive Schedule Premium Schedule Plugin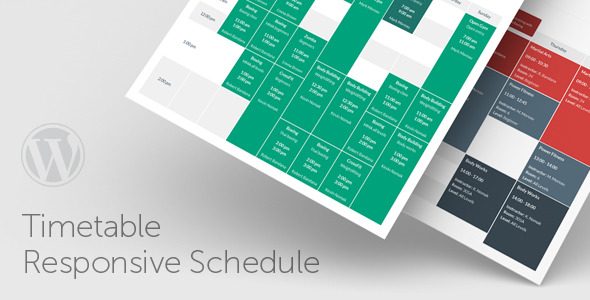 Scheduling is crucial, whether it's for your fitness classes or your individual training. The Timetable plugin is a great option for adding easy-to-read class schedules to your website, creating and displaying custom meal plans, outlining a sports therapy program, planning WODs, and more. With tons of customizable colors, fonts, widgets, and events, it's sure to meet your needs. Additionally, the plugin includes shortcode and Visual Composer integration so you can easily embed it into any page or post.
Get schedule
12. WooCommerce groups, subscriptions and reservations

Lastly, WooCommerce has its own comprehensive guide on how to set up a customizable stack specifically for gyms (or dojos, as they say). Using a combination of custom WooCommerce groups (via a free plugin), WooCommerce subscriptions and WooCommerce Bookings (which we'll talk about next) can create an easy way for clientele to view, buy, and renew their gym memberships. The price of this effective stack will vary based on whether you use WooCommerce's own premium options or use free WordPress.org extensions (although we cannot guarantee that the free options will work as well).
13. WordPress plugin for WooCommerce reservations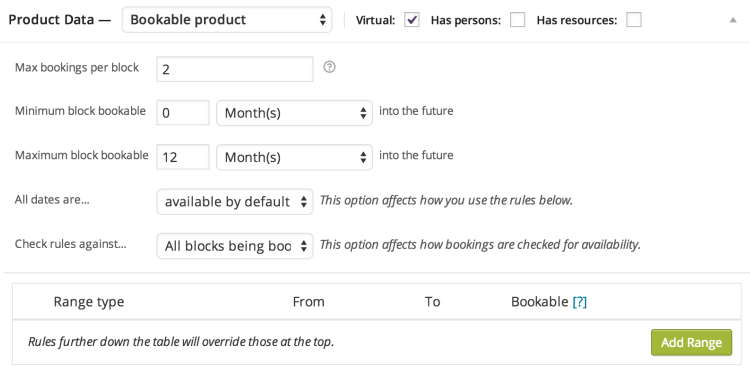 WooCommerce Bookings is an extension of the free WooCommerce online store building plugin for WordPress. Once the booking plugins are installed on your site along with WooCommerce, you can offer your visitors the opportunity to register and reserve their places on the bookable items that you create. These could be your fitness classes, sessions with personal trainers, group exercise sessions, or any other activity you offer where attendees must register to reserve their spot.
While the WooCommerce plugin has been created to sell products online, you can configure your site so that there is no need to change hands for your visitors to make a reservation. Using this ecommerce plugin and booking plugin may seem like a long way to add a group registration form to your WordPress site, but it seems to be the best solution currently available.
Get reservations from WooCommerce
Ending
Whether you have a full-fledged gym, a Muay Thai website, or a simple fitness blog, you can use our list above to find fitness and gym WordPress plugins that will enhance your site. Your readers can benefit from several of these, as well as they can track their own data and even print it out and share it with their friends.
For more useful plugins and themes, check out our roundup of gym WordPress themes. Or if we missed your favorite plugin (or one you developed), share a link in the comment section below. We'd love to take a look!