If you've ever wondered How to make money with your blog, you are in luck. In this article we tell you how you can monetize your WordPress website.
What you need to monetize your WordPress website
To make money with a website in WordPress, at the same time as the basics (the web going, let's go) you need:
Recurring traffic (that's constant visits, which you can reach with SEO)
A studied niche
A monetization method tested and effective
About points 1 and 2 we have already talked to you in other posts in detail, now let's talk about the different ways that exist to make money in WordPress.
Some of the ways to monetize your WordPress website
If you cannot find a monetization method to apply on your blog, it is possible that:
You have not searched enough
You're looking in the wrong places
We tell you because there are thousands of ways to monetize your WordPress website.
And every day others arise.
In fact, some can even be to combine to increase the benefit.
If you want to know what are some of the methods to monetize your WordPress website, then we offer you the best ones.
Showing third-party advertising
This is one of the simplest ways to monetize a WordPress blog.
The reason?
Once you generate the content, publish it and position it, you should not do anything else, at least in theory.
Monetization through third-party advertising is widely used by SEOs (it can be said that it is one of their favorite monetization modalities).
One of the most prestigious is:
Google Adsense.
But there are other platforms that pay you in exchange for showing certain ads on your content.
To monetize a WordPress blog through Adsense (or any of the other options) you need quality traffic.
The ideal is organic traffic (the one that comes from Google).
With affiliate marketing

Another of the most prestigious options to monetize your WordPress website is the membership.
Affiliate marketing is based on promoting material, products or services of third parties that pay you a percentage of the sales obtained through the promotion that you do.
One of the best known affiliate programs is Amazon Affiliate.
But Amazon is not the only company offering commissions to its affiliates.
Traffic at the same time plays an important role in affiliate marketing.
We are not talking so much about quantity but about quality.
With a paid membership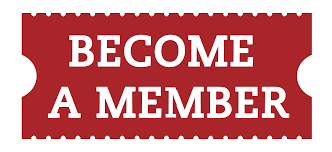 This is a WordPress monetization modality that has become very fashionable in recent years, but it is not new.
The principle is basic:
You create content that your interested audience pays for.
The memberships are the most varied, there are memberships that offer:
Templates (Photoshop, Illustrator)
Photographs and videos
Plugins and utilities
Prescriptions
Tutorials and Guides
Study cases
Exclusive podcast
The possibilities are endless.
The only limit is your imagination and, anyway, your audience.
In some cases there are bloggers who "hide" certain types of content or blog posts that they put after a payment gateway.
This content is only accessed by VIP users, in other words, members of the membership.
This way of monetizing your WordPress website is perfect if in your WordPress blog you work with a theme in which you are an expert.
Selling ebooks or digital products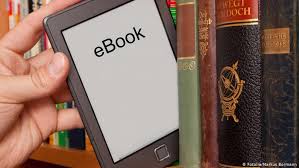 This is a form of monetization that is very profitable.
The great advantage of ebooks is that the cost of reproduction / duplication is zero.
That makes it possible for you to sell an infinite number of copies without having to worry about stock, reprinting and all those details associated with physical books.
Of course, the principle of ebooks at the same time applies to another type of content or digital product, we talk about:
Videos
Audios
Text (not only in e-book format)
The difference with respect to the membership is that with the sale there is no recurring payment.
So that you can sell your ebooks on your WordPress blog there are many options for plugins and utilities, as an example: SendOlw.
Offering your professional services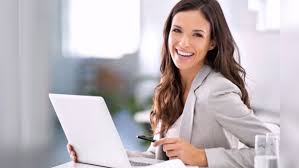 Ok, if you want passive income and earn money with your website while you sleep, selling professional services may not be an option.
But if you are an expert, consultant, coach, therapist, SEO, designer, programmer, copywriter, editor ...
Anyway, if you dedicate yourself to something it is very possible that someone wants to hire you.
Through a WordPress blog you can offer your professional services, no matter what your profession is.
Many professionals have their websites in WordPress and offer their services on them.
A WordPress website is an excellent cover letter that works great even if you are looking for a let's say… traditional job, within a company.
Publishing sponsored post
Often times some people confuse sponsored posts with affiliate marketing.
This dynamic to monetize your WordPress website is simple:
They pay you to talk about a certain product or service on your website in exchange for a certain amount of money.
It sounds easy enough and in fact it is, especially if you have at your disposal a website with quality traffic.
By quality traffic we mean a stable and segmented audience.
Obviously if you are just starting out and you still do not have an audience, it may cost you, at first, to get paid for this service.
Accepting donations
One of the oldest forms of website monetization around.
If you want to monetize your WordPress website with donations, all you have to do is get a donations plugin.
There are WordPress plugins for accepting donations that are perfect for all tastes and needs.
Ideally, you should try several first before deciding on one.
Selling physical products
Yes, with a WordPress website you can not only sell digital products, at the same time you can sell physical products of almost any type.
The best thing is that you can sell your merchandise to people all over the world.
Remember there are no limits.
And, anyway, there are more ways to monetize your WordPress website.
If you want to learn more about WordPress to take advantage of its full potential and monetize it without problems, you can sign up at he best online course in Spanish of WordPress.