One of the best resources for project you on the web as a specialist in a certain area, build trust, attract customers, give life online to your career, profession, hobby or deal it is through a blog.
You definitely need a professional blog.
A blog created in a solid platform, safe, expandable and that at the same time offers you a friendly environment.
That is to say: you need your blog to be based on the best web content manager and that is WordPress.org.
So once you have your site ready.
And for that you have no excuse. In case you don't know how to do it, we will teach you how to fine-tune it through different articles:
At the same time you have him most complete online course of WordPress in Spanish language where you can become a WordPress expert.
The following is the content.
And you know that it does not consist of hitting the keyboard without any qualms and to write to write.
Then…
How to make visitors read you more?
The idea is to generate quality content. Content that attracts the reader.
If you want to enhance your writing you can review this material:
When you have a blog you want the visitor to stay hooked on just taking a look. We have already told you about the relevance of image on a blog. That Internet users, visitors "eat" with their eyes.
And after you've spent hours and hours writing content, you want everyone to read all your articles.
What they read to you will depend on several factors:
The information must be relevant (for your target audience). You must solve a doubt, answer a question.
Your prose or writing must have a certain hook. Okay, it doesn't have to be George RR Martin but a minimum of quality is necessary.
You have to make it easy for visitors. You have to put your articles, your content in a showcase.
Reaching what is proposed in the first two points depends on how much you put into practice what we show you (and we will continue to explain) in our publications regarding the writing. And to reach the third premise we will get to work.
There are many methods to show you identical content to your visitors. The end is the same: display articles of interest to the reader at the bottom of each post.
To what end? Read us more. But that is not the only advantage.
Advantages of displaying related posts in WordPress
It is a form of interlinking or internal binding.
We direct traffic to other pages or posts of our blog so we increase the number of page views.
We make our website easier for search engines to crawl.
We increase the residence time on our website.
Here we show you:
How to display related posts or articles in WordPress
There are many methods that allow us to display identical content at the bottom of each post in WordPress. Some imply modify the code of our facility. But we will teach you through a less invasive and perhaps even more effective procedure.
Is that in WordPress it is possible show related posts or articles with plugins. And we recommend the best ones.
All the plugins that we list here as of the publication date are the most updated in the area of Related Posts.
How to install a related articles plugin?
In case you need to know how to install a plugin in your WordPress we prepare a complete guide where you can learn the whole procedure. It is quick and easy.
Plugins in WordPress: what they are and how to install them
The best WordPress related post plugins
Related Posts Thumbnails Plugin for WordPress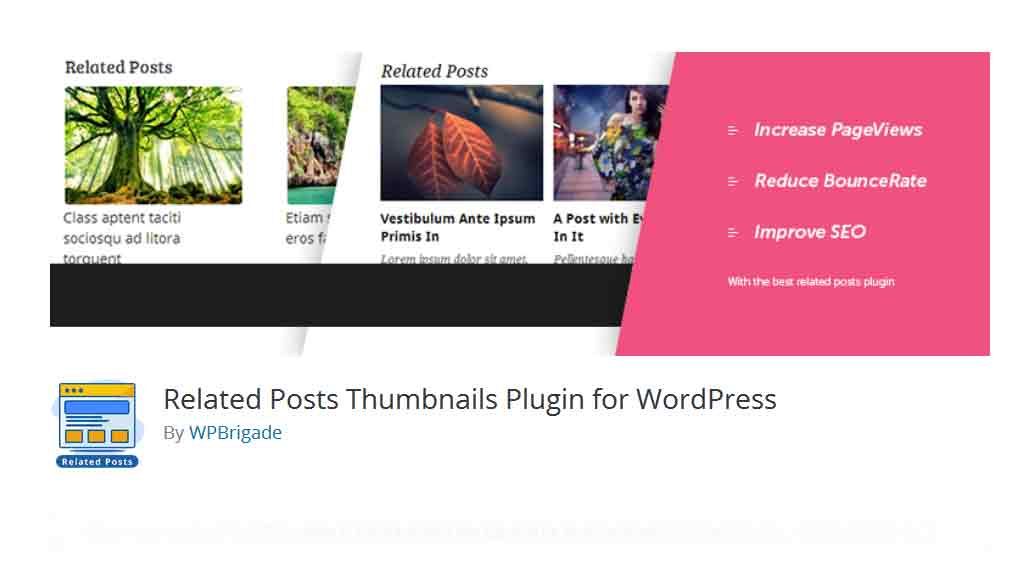 One of the most customizations possible. With Related Posts Thumbnails Plugin for WordPress it's possible:
Change the background color of the thumbnail.
Customize borders, texts, and text sizes of the thumbnails.
Choose the number of related posts to display, the categories and the images.
Related Posts Yuzo
What we like about Yuzo Related Posts is that it is lightweight. Its minimalist appearance makes it look good with almost any template or theme. The plus is its counter that allows you to see how many pages have been viewed through it.
Contextual Related Posts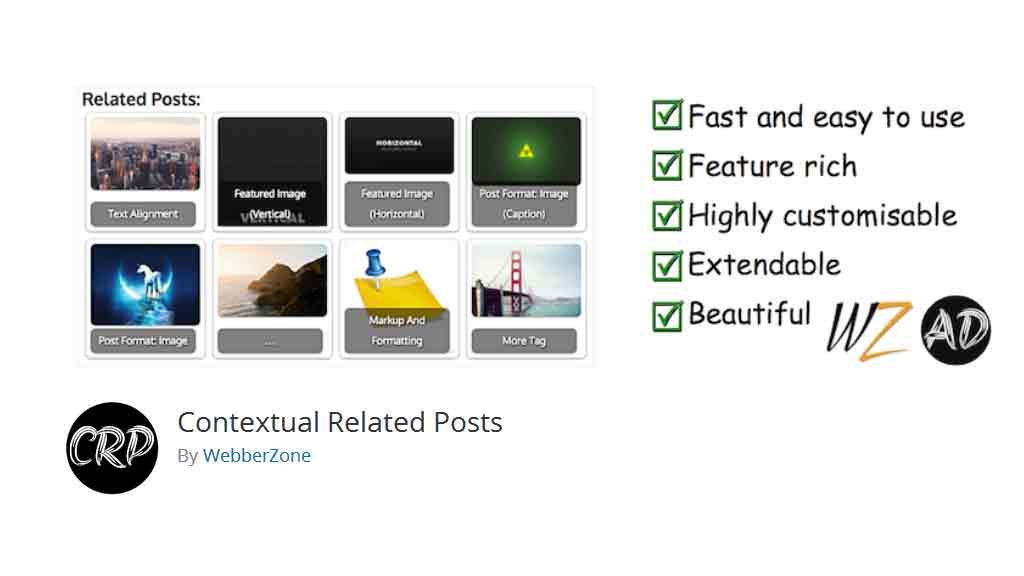 Of the specialty one of the most popular plugins (with more than 70 thousand active installations). What makes it remarkable is that it has quite a few parameters that can be modified without having to touch a single line of code.
WordPress Related Post by Zemanta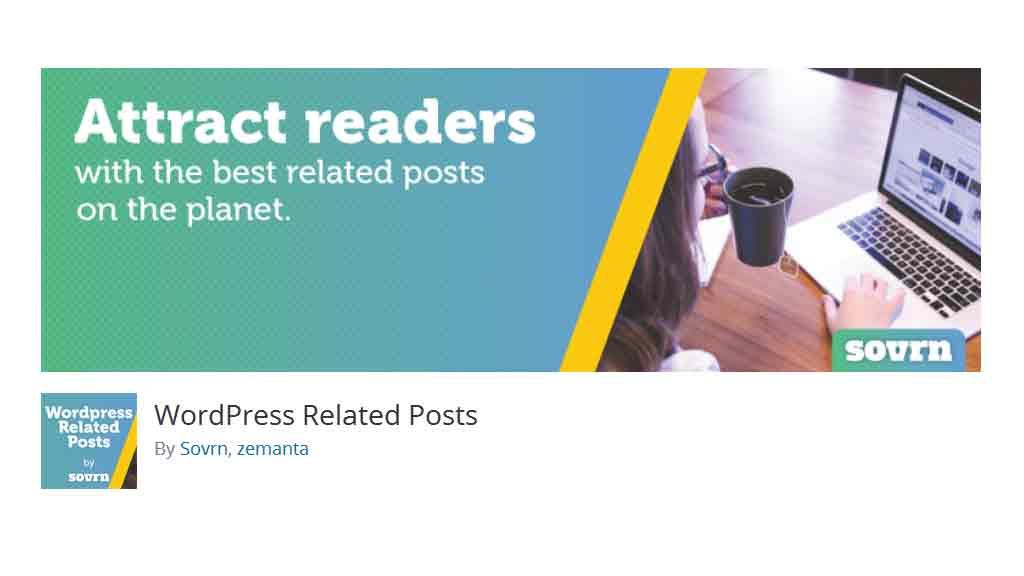 More than 100,000 active installations make Related Post by Zemanta the most popular plugin among the popular of the specialty in the WordPress repository. It is also one of the most reliable and robust and the one we use in most of our WordPress projects.