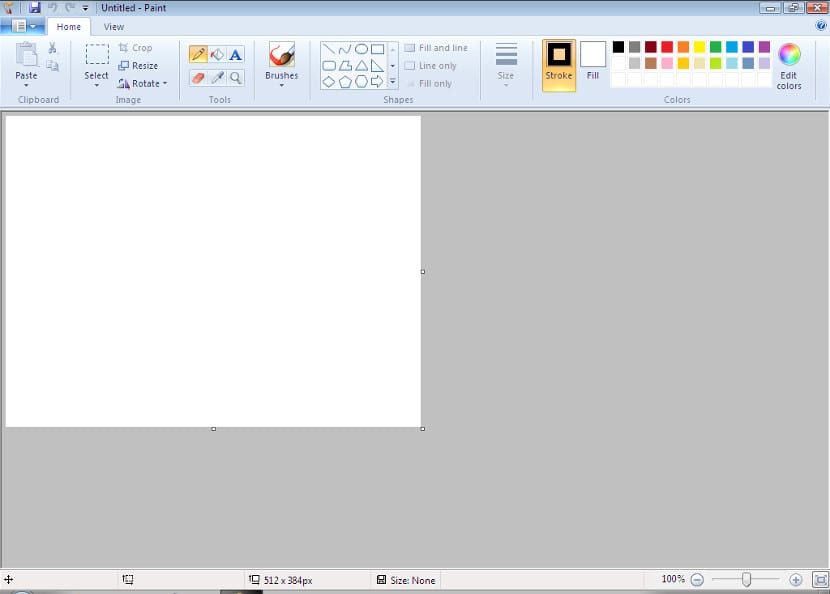 Thanks to devices such as mobile phones or digital cameras, image management is more common than years ago. This makes it more common to use image editors such as Photoshop or Gimp, very powerful tools that require learning that in many cases we do not have or do not want to have.
In several cases, edit those images it's just about compressing the image or changing the file format. In this case we are going to tell you three alternatives to compress or change a PNG image to jpg format.
Painting
The old Windows tool is useful for basic tasks and compressing or reformatting still does it very well. Therefore, to convert a png image to jpg, we have to open the image. Once open, we go to the File Menu -> Save as ... In this Menu we save the file with the same name but change the format, we select the jpg format and save the file. Now we will have two images, an image in PNG format and another in jpg format.
Web Application
The Internet world offers us more and more services. One of those services is functions through web applications. For this case there is a web application called PNG2JPG which allows us to convert the png image to jpg without any problem. We must go to your web address and there we load the image in png format that we want to convert. Once the image is converted, the web application will offer us the opportunity to download the image in jpg format. All for free and without capturing any of our data.
Windows application
The third way that exists to convert png images to jpg is through the use of third-party applications. For this case we will use a free tool called XnConvert. This tool It is in English but it is very intuitive.. At the same time converting various file formats, we can also convert an image in png format to jpg format. The procedure is simple and the tool for this case is free.
conclusion
Here we have told you three alternatives to convert your images, but they are not the only ones. There are other methods and especially professional tools like Adobe Photoshop. Personally, in these cases the best option is Paint, a tool that has any Windows and that is easy to use. But the choice is always yours.