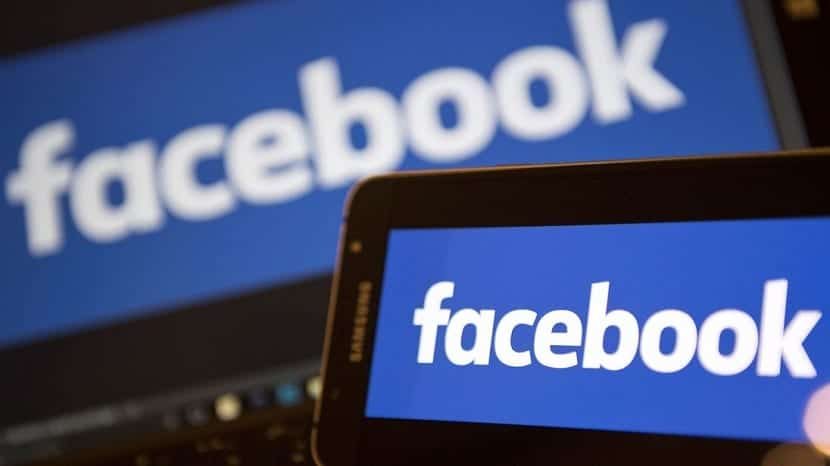 Facebook is the most important social network on the market, with the largest number of users. Many people contain a lot of personal information. Therefore, it is very important that its privacy is protected with a good password. Even though it is common that users tend to use the same passwords constantly. Which endangers your safety.
So we have to change social network password sometime. Being able to change your Facebook password is simple, so you can do it at any time. The important thing is to use a better and more secure password on your account on the social network.
Thus, There may be two situations where we have to change the password. It may happen that we want to change it for our own proposal, this is why we want to improve the security of the account. But, it is also possible that at a certain moment we forget the Facebook password. In that case we can also do something.
Change password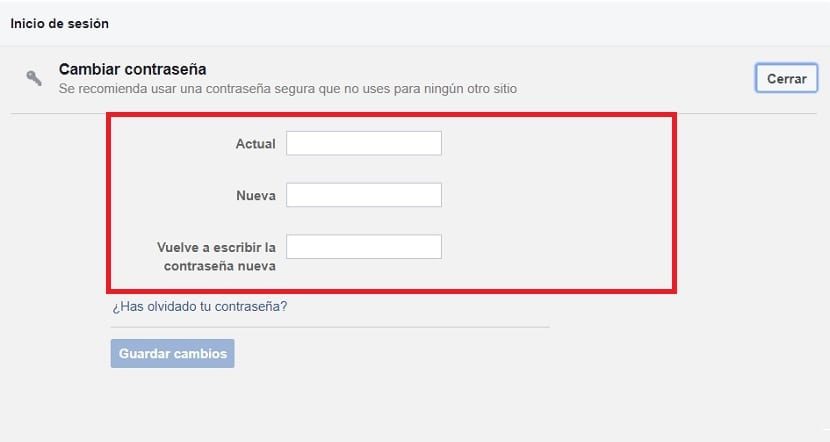 In case you want to change your Facebook password, it is easy to do. Although it is essential to always have a well thought out password, the one to be created must be secure, but also easy to remember. Fortunately, there are always simple tricks that can help us in this regard. So that the password is much more secure and complicated to hack.
We enter Facebook first on the web. In the upper right part of the web we have an icon of a down arrow, on which we have to press later. Doing this will bring up a context menu with various options. One of the alternatives it contains is the configuration. Therefore, we click on it, which appears at the end of that list. In this section, we look to the left, where there is a feature called Security and Login, which has to be clicked. Subsequently, the alternatives in this section appear in the center of the screen.
One of the sections that comes out then is that of change facebook password. On the right, a button appears that says edit. We have to click on this button, so we are going to proceed with changing it. The first thing you are asked to do is have access to the current password. Subsequently, we enter the new password that we want to use in the social network. It's that easy.
If you have escaped your password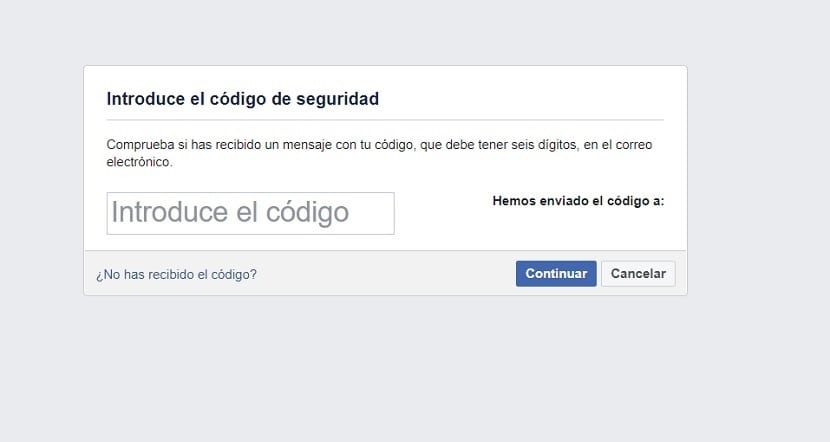 It may happen that you have forgotten your password on Facebook. If this happens, when going to the home page of the social network, under the boxes where the username and password must have access, a text appears that says Has your account details escaped? You must click on this option to enter the password recovery procedure in the social network in a simple way. There you must follow a series of steps.
Next, some data will be requested, so that this procedure begins. The normal thing is that it is the email or the telephone which is related to the account in the social network. Since then, Facebook will send you a code to one of the two options you have chosen. A code that you must enter later in the social network. From this dynamic, you will access your account in it again.
The first thing it will ask you when you access the social network is to change the password. So that you have a password that you will be able to remember at all times in it. When the Facebook password has already been changed, then you can use your account normally, as has happened until now. It is not a complex procedure, but knowing how to do it is essential.