There are several situations where your systems automatically shut down without giving any warning. The reasons can be many due to which your computer restarts without any warning, such as system hardware problems, system overheating, stop errors, or corrupt or faulty Windows update. However, you need to first identify the problem for which this error appears on your screen.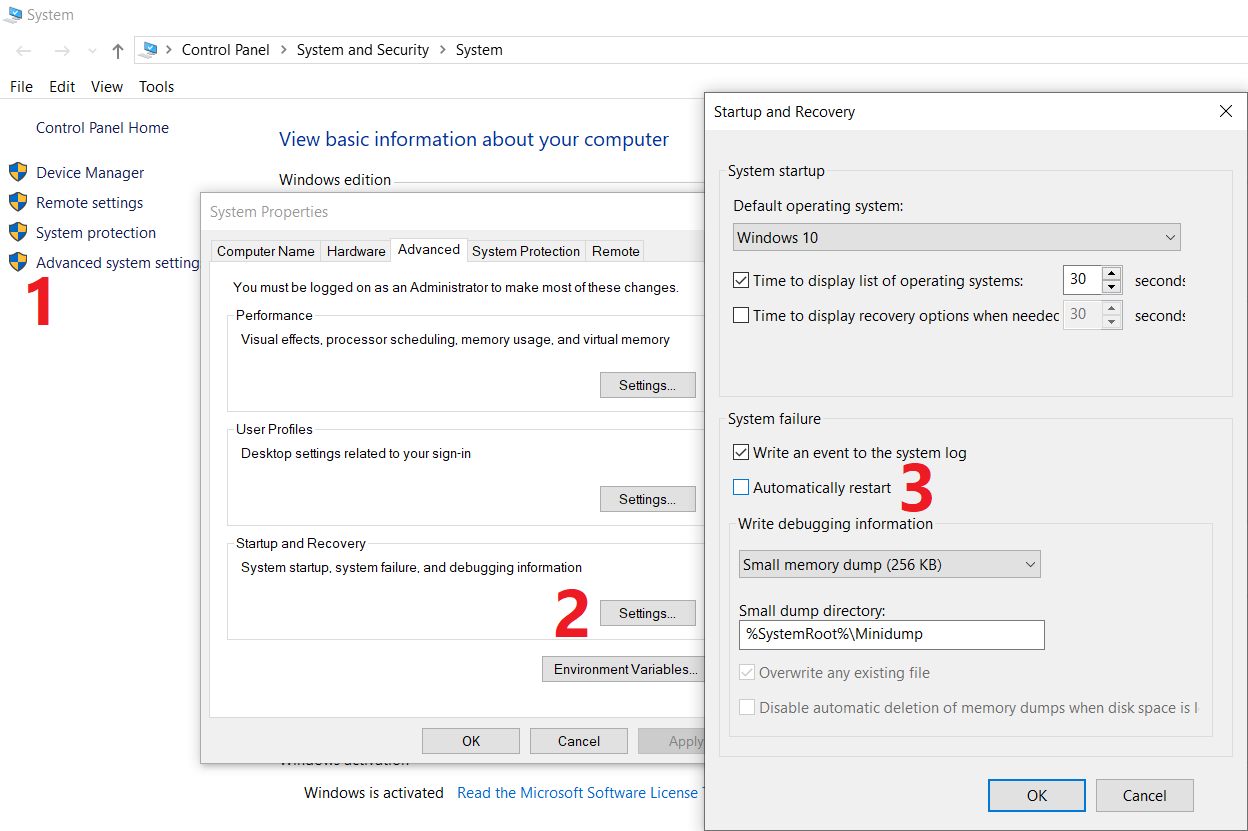 You have to understand what specific scenarios apply to you, such as a blue screen error, overheating, Windows update, or driver problem. Once you determine the probable cause of this problem, applying the solution would be a slightly easier task. This issue should be addressed shortly, especially if you use the computer frequently. In this article, we will discuss how to fix the computer restart randomly and without warning issues with the help of the troubleshooting guide below.
Fix Windows Computer restarts without warning
Make sure to create a restore point in case something goes wrong.
Method 1 - Disable the automatic restart feature
This method will help you disable the automatic reboot feature, especially in the event that a software or driver problem causes the system to reboot.
1.Open the control panel and navigate to the System section or right-click on the This PC Desktop application and choose Properties.
Note: In the Control Panel you have to navigate to System and Security and then click on System.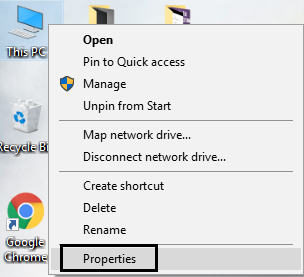 2.Here you have to click on Advanced system settings.

3.Switch to the Advanced tab and then click the Settings button under Startup and Recovery.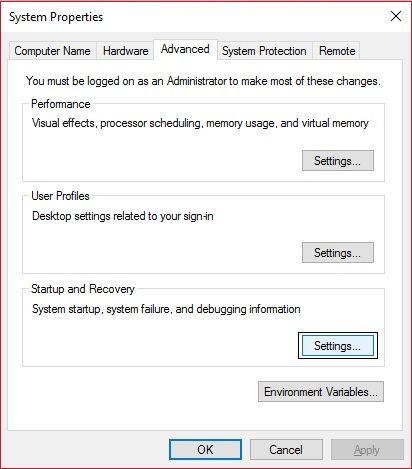 3.Uncheck Automatically restart under System Failure, and then click OK.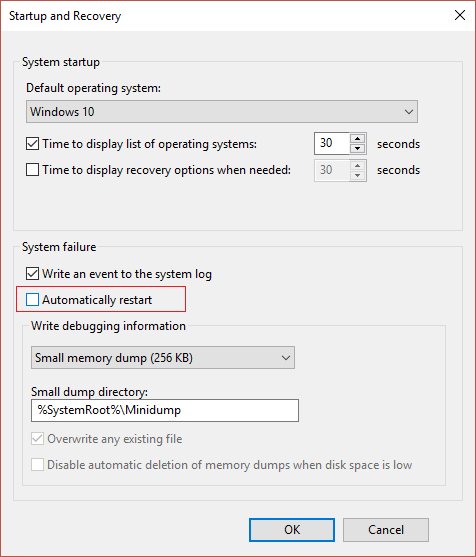 Now if your system hangs due to a stop error or blue screen, it will not restart automatically. There are several benefits associated with this feature. You can easily write down the error message on your screen, which will help you troubleshoot.
Method 2 - Change advanced power settings
1.Type Power Options in the Windows search box and choose the Edit Power Plan option from the search result.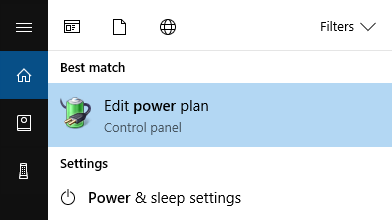 2. Click Change advanced power settings.
3.Scroll down and expand processor power management.
4.Now click on the minimum state of the processor and put it in a low state like 5% or even 0%.
Note: Change the above setting for both plugged in and battery.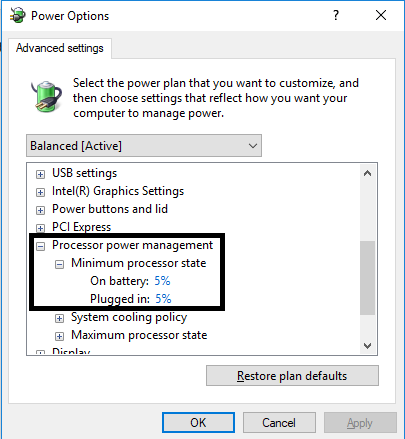 5.Click Apply and then OK.
6.Restart your PC to save the changes and see if you can fix Windows computer restart without warning issues.
Method 3 - Reboot due to overheating or hardware failure
If your system reboots automatically without any warning, then the problem may be due to hardware issues. In this case, the problem is with the RAM specifically, so to check if this is the case here you need to run the Windows memory diagnostic tool. Random access memory (RAM) is one of the most essential components of your PC, therefore whenever you experience some problems on your PC, you should test your PC's RAM for bad memory in Windows.
1.Type Windows Memory Diagnostic in Windows Search Bar and open settings.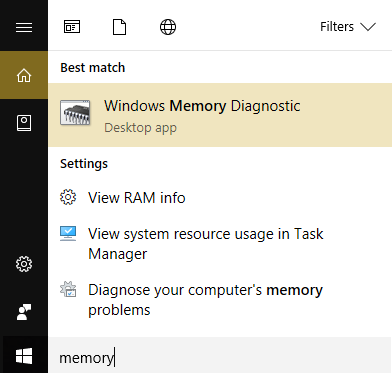 Note: You can also launch this tool simply by pressing "Windows Key + R" and entering "mdsched.exe" in the run dialog and hitting enter.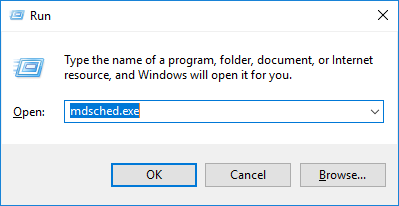 2.In the next Windows dialog box, you need to select Restart now and check for problems.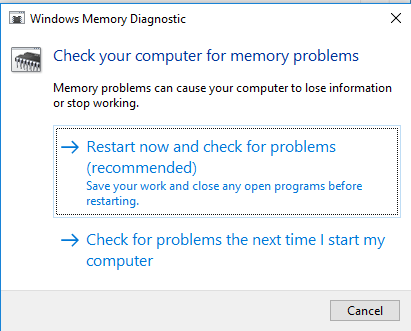 3.You have to restart your computer to start the diagnostic tool. As long as the program is running, you will not be able to work on your computer.
4.After restarting the PC, the following screen will open and Windows will start the memory diagnostic. If a problem is found with the RAM, it will show up in the results, otherwise it will show 'No problem detected'.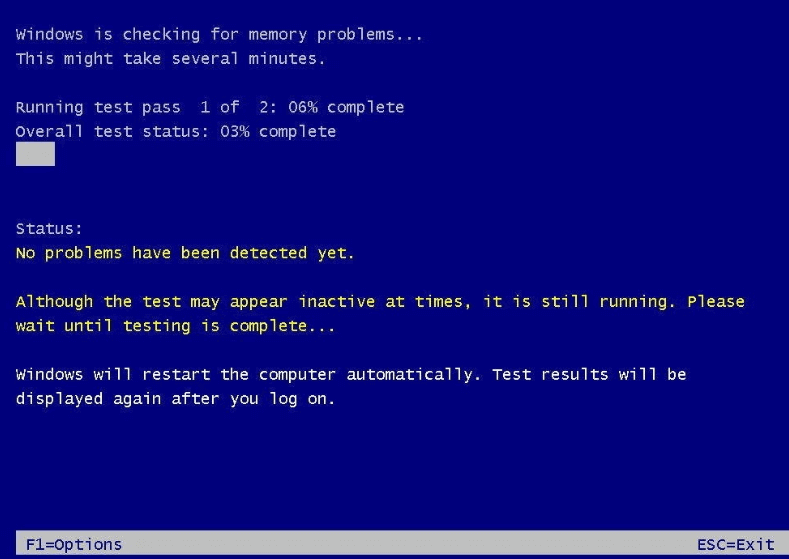 You can also run the Driver Checker to fix your Windows computer and restart it without prior notice. This would eliminate any conflicting driver issues due to which this error can occur.
Method 4 - Check for Hard Drive Errors
1.Open the command prompt with administrator access. Type cmd in the Windows search bar and then right-click on it and select Run as Administrator.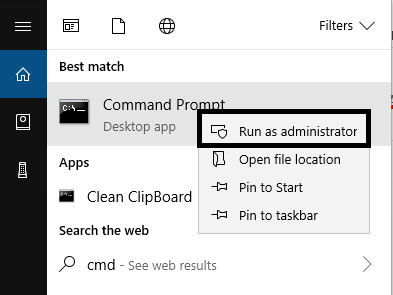 2.Here at the command prompt, you have to type chkdsk / f / r.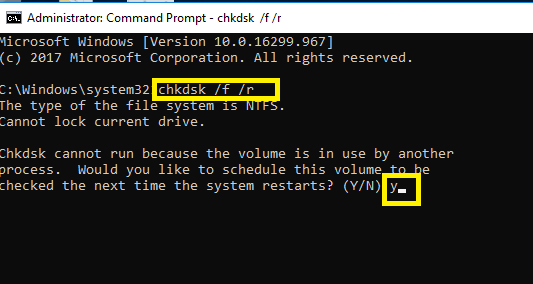 3. Type Y to start the process.
4.Then run CHKDSK from here Fix file system errors with Check Disk Utility (CHKDSK).
5.Let the above process complete and restart your PC again to save the changes.
Method 5 - Malware Scan
Sometimes it is possible that some virus or malware could attack your computer and corrupt your Windows file, which in turn causes the computer to restart without warning issues. Therefore, by running a full system virus or malware scan, you will know which virus is causing the reboot problem and you can easily remove it. Therefore, you should scan your system with antivirus software and get rid of any unwanted malware or viruses immediately. If you don't have any third-party antivirus software, don't worry, you can use Windows 10's built-in malware scan tool called Windows Defender. If you use Windows Defender, a full system scan is recommended instead of a normal scan.
1.Open Firewall Defender Settings and click Open Windows Defender Security Center.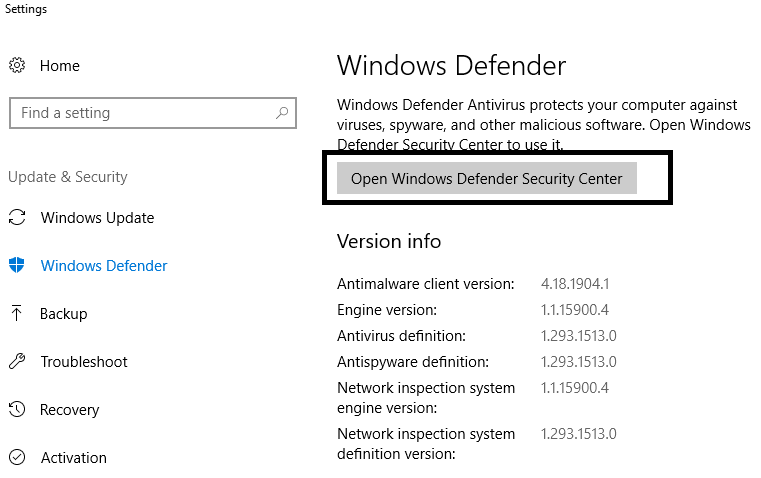 2.Click on the Viruses and Threats section.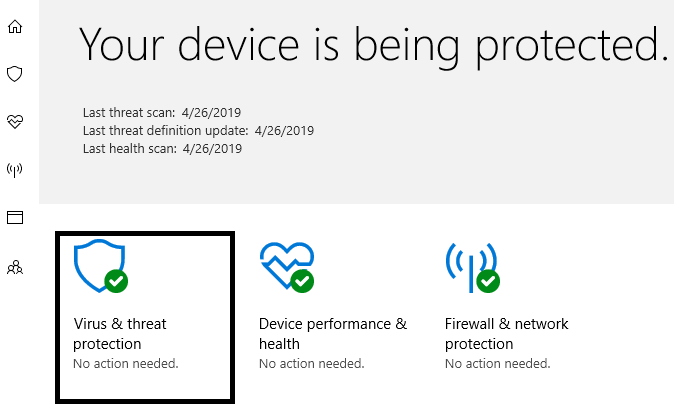 3.Select the Advanced Section and highlight Windows Defender Offline Scan.
4.Finally, click Scan Now.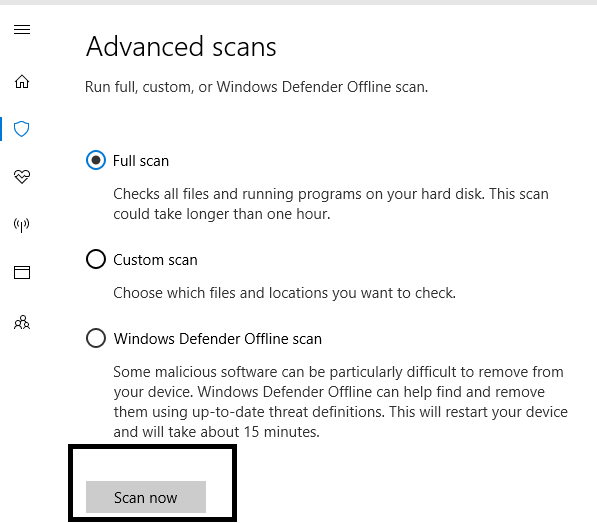 5.After the scan is complete, if any malware or virus is found, Windows Defender will automatically remove it.
6.Finally, restart your PC and see if you can fix Windows computer restart without warning issues.
Method 6 - Update the display driver
Sometimes corrupt or outdated display drivers can cause Windows Restart problem. You can browse the device manager where you can locate the display section and then right click on the display adapter and choose Update driver option. However, you can also check the display drivers on the manufacturer's official website. After you are done with the driver update, check whether the problem has been resolved or not.
Manually update graphics drivers using Device Manager
1.Press Windows key + R, then type devmgmt.msc and hit enter to open Device Manager.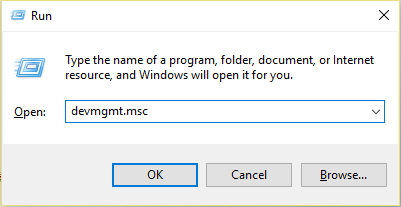 2.Next, expand Display Adapters and right-click on your graphics card and select Enable.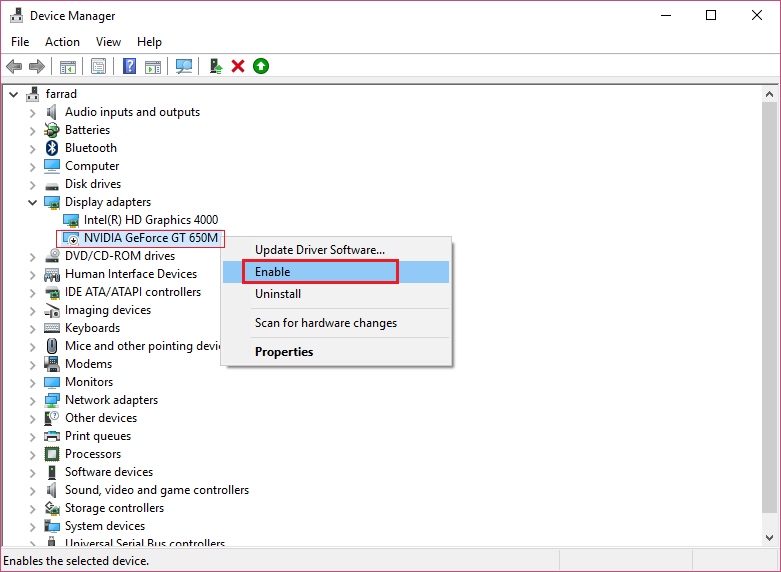 3.Once you have done this again, right click on your graphics card and select "Update Driver".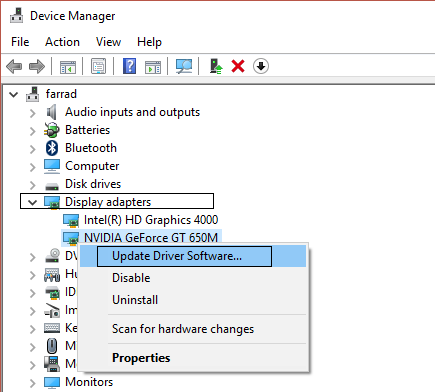 4.Select "Search automatically for updated driver software" and let the process finish.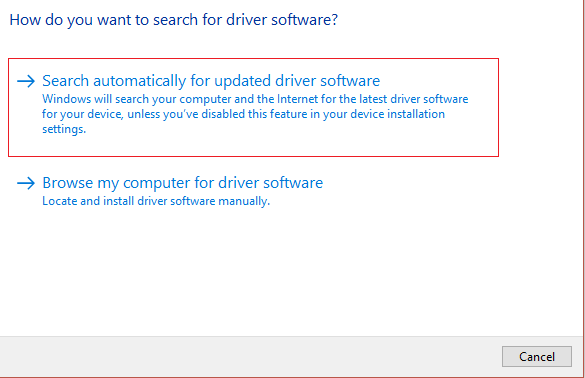 5. If the previous steps were helpful in solving the problem, then fine, if not, then continue.
6. Again, right click on your graphics card and select "Update driver", but this time on the next screen select "Browse my computer for driver software".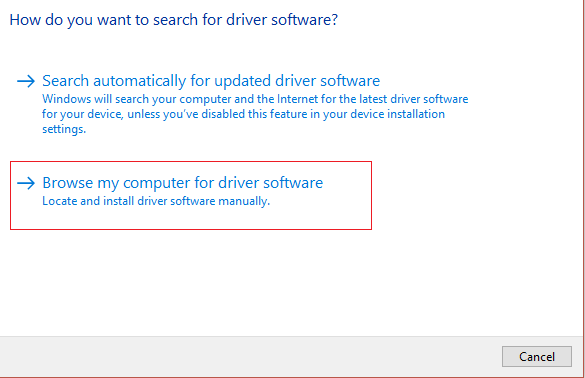 7.Now select "Let me choose from a list of drivers available on my computer".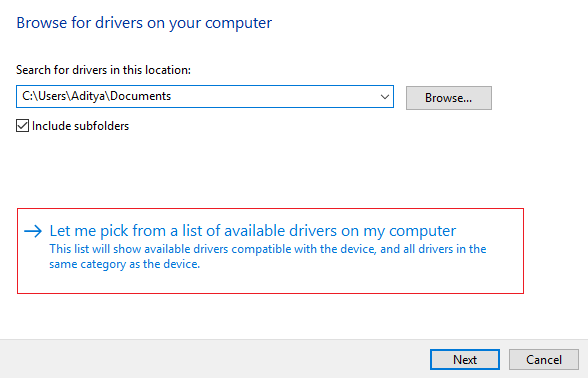 8.Finally, select the last driver in the list and click Next.
9.Let the above process finish and restart your PC to save the changes.
Follow the same steps for the integrated graphics card (which in this case is Intel) to update its drivers. See if it is able to fix Windows computer reboots without warning, if not then proceed to the next step.
Automatically update graphics drivers from the manufacturer's website
1.Press Windows key + R and in the dialog box type "dxdiag" and press enter.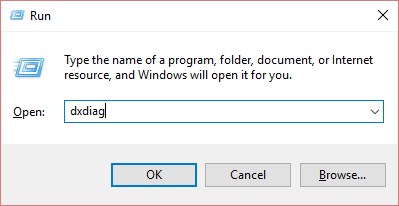 2.After that display tab search (there will be two display tabs, one for the integrated graphics card and one for Nvidia's), click on the display tab and find out your graphics card.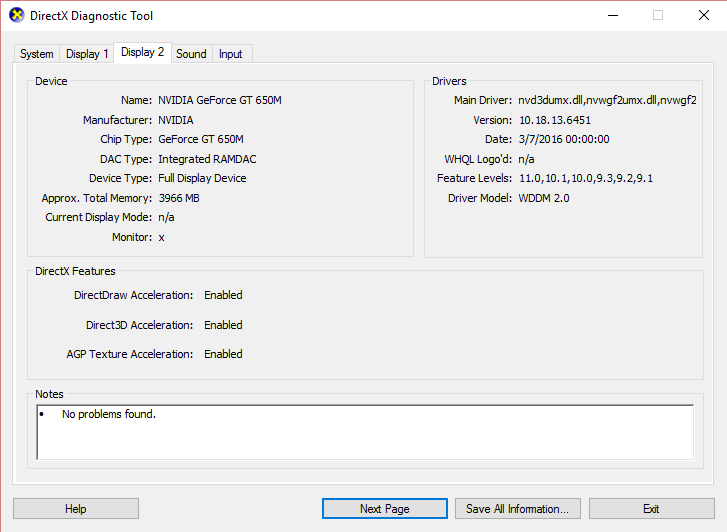 3.Now go to the Nvidia driver download web page and enter the details of the product we just discovered.
4.Search for your drivers after entering the information, click OK and download the drivers.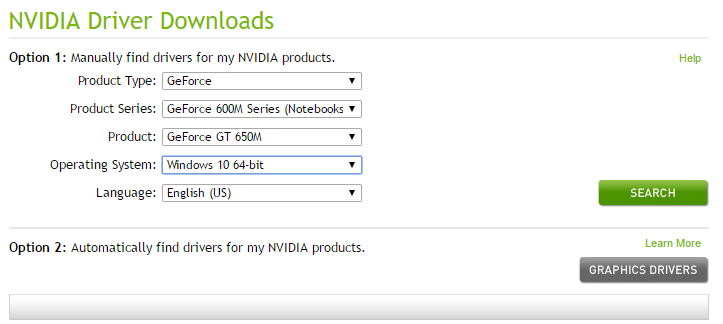 5.After a successful download, install the driver and you have successfully updated your Nvidia drivers manually.
Method 7 - Temporarily disable firewall and antivirus
Sometimes the antivirus or firewall installed by third parties can cause this Windows restart problem. To make sure that it is not causing the problem, you should temporarily disable the installed antivirus and turn off the firewall. Now check if the problem is solved or not. Many users reported that disabling Antivirus and Firewall on their system solved this problem.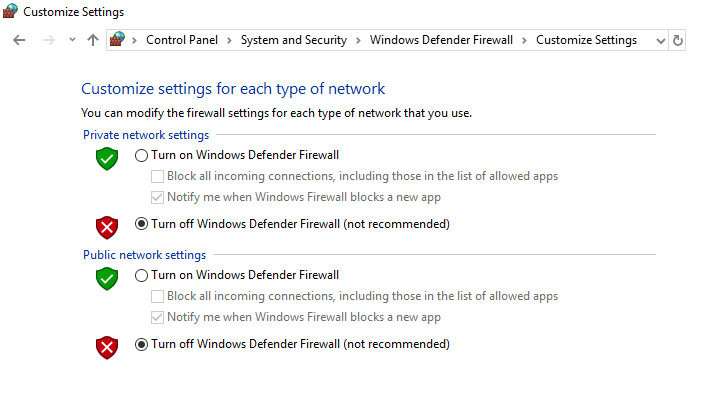 1.Right-click the Antivirus Program icon in the system tray and select Disable.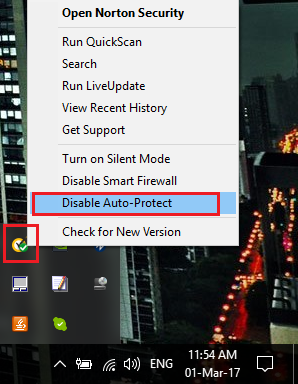 2. Next, select the time during which the Antivirus will remain disabled.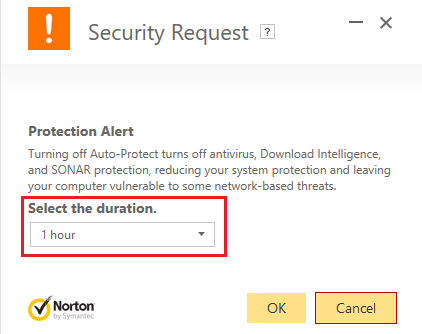 Note: Choose the shortest amount of time possible, for example 15 or 30 minutes.
3.Once done, check again whether the error is resolved or not.
Method 8 - System Restore
If you are still facing the problem of restarting your Windows computer without warning, the final recommendation would be to restore your PC to a previous working configuration. With System Restore you can revert all current system settings to a previous date when the system was working properly, however you need to make sure that you have at least one system restore point, otherwise you will not be able to restore the device . Now if you have a restore point, it will bring the system to the previous working condition without affecting the stored data.
1.Type control in Windows search and then click the "Control Panel" shortcut from the search result.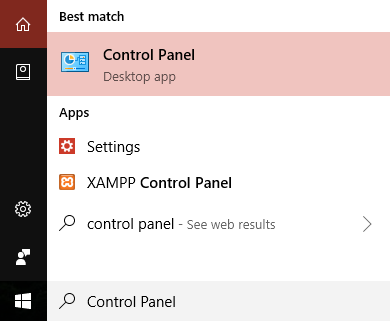 2.Change the "View by" mode to "Small icons".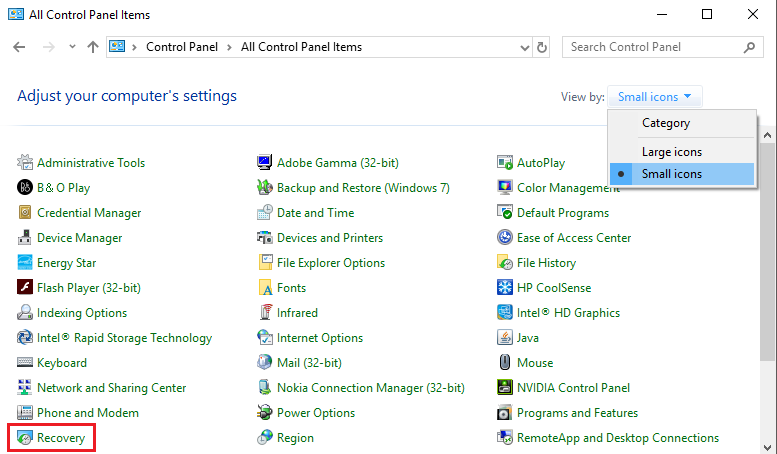 3.Click on "Recovery".
4.Click "Open System Restore" to undo recent system changes. Follow all the necessary steps.
5.Now from the Restore system files and settings window, click Next.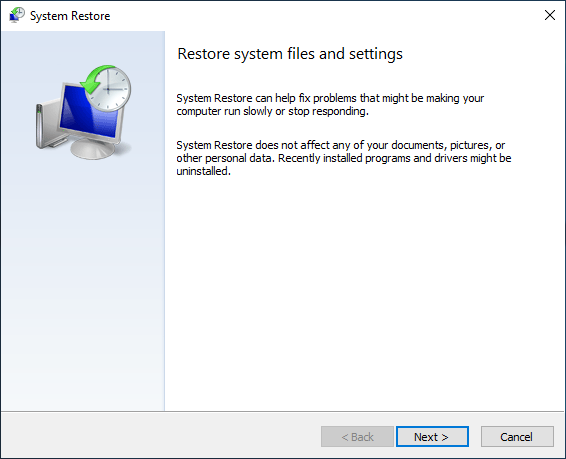 6.Select the restore point and make sure this restore point is created before you face the problem of "Cannot sign in to Windows 10".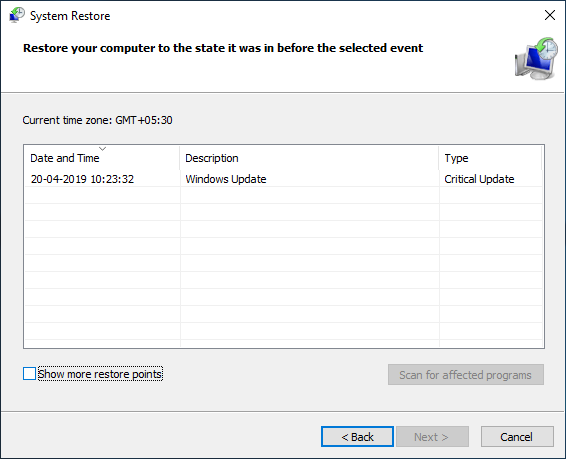 7. If you cannot find the old restore points, then check "Show more restore points" and then select the restore point.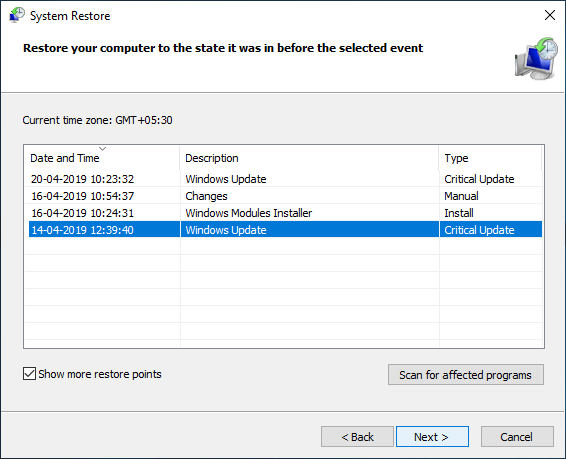 8. Click Next and then review all the settings you configured.
9.Finally, click Finish to start the restore process.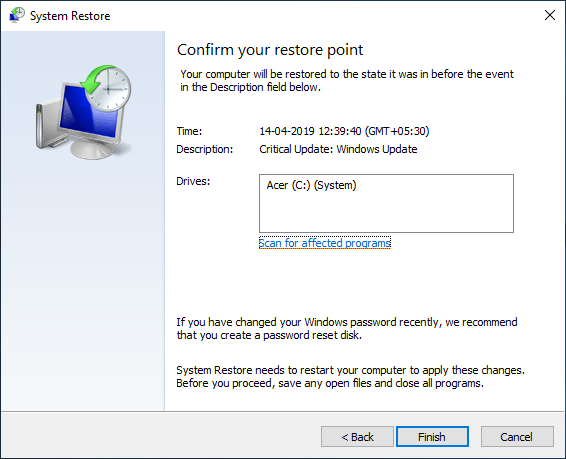 Now by following all the above-mentioned methods, you should have fixed the Windows random and unexpected reboot issue. However, it is recommended that you first check the cause of this problem before doing any solutions. Depending on the problem, you can adopt the most suitable solution.
I hope the steps above have been helpful and that you can now easily fix Windows restarts without warning, but if you still have any questions about this tutorial, feel free to ask them in the comment section.