Fix desktop icons switched to tile view mode: After upgrading Windows 10 to the latest build, you may notice that certain icons on your computer appear in tile view mode and that even though you have set them in the icon-only view mode before Windows update. It seems that Windows 10 is interfering with the way the icons are displayed after the Windows update. In short, you have to go back to the old settings and that can be done easily by following this guide.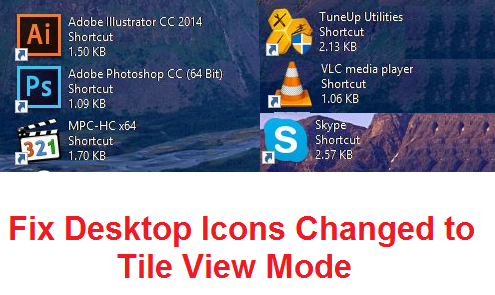 The other solution would be to disable Windows Update, but that is not possible for Windows 10 Home Edition users and it is also not advised to disable Windows Update as they provide regular updates to fix security vulnerabilities and other Windows-related errors. . Also, all updates are mandatory, so you have to install all updates and therefore you only have the option to restore the folder options settings to their default value. So, without wasting any time, let's see how to fix desktop icons switched to tiled mode issue in Windows 10 with the guide below.
Fix desktop icons switched to tile view mode
Make sure to create a restore point in case something goes wrong.
Method 1: Reset Folder Options to Default Settings
1.Open File Explorer by pressing Windows key + E.
2.Then click View and select Options.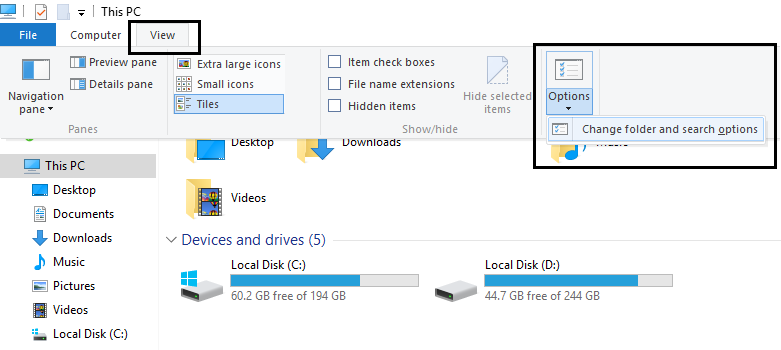 3.Now click Restore Defaults at the bottom.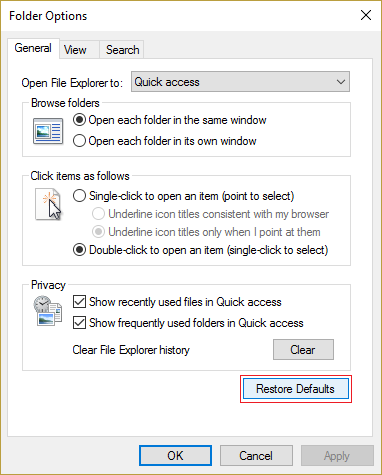 4. Click Apply and then OK.
5.Restart your PC to save the changes.
Method 2: Change Icon View Settings
1.Right-click on the empty area of the Desktop and select View.
2.Now, in the context menu of View, select the Small, Medium or Large icons.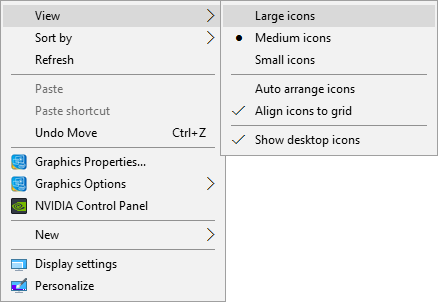 3. See if you can go back to your preferred choice, if not, continue.
4.Try these keyboard combinations:
Ctrl + Shift + 1 - Extra large iconCtrl + Shift + 2 - Large iconCtrl + Shift + 3 - Medium iconCtrl + Shift + 4 - Small iconCtrl + Shift + 5 - ListCtrl + Shift + 6 - DetailsCtrl + Shift + 7 - TilesCtrl + Shift + 8 - Content
5.Restart your PC to save the changes.
This should fix the desktop icons switched to tile view mode, but if the problem still occurs then follow the next method which would definitely fix the problem.
Method 3: Registry Fixation
1.Press Windows key + R, then type regedit and press Enter.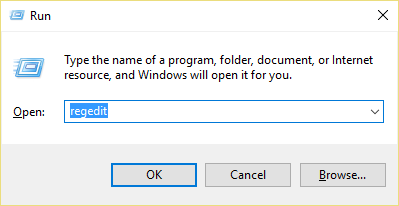 2.Now press Ctrl + Shift + Esc keys together to open Task Manager.
3.Now right-click on Explorer.exe and select End Task.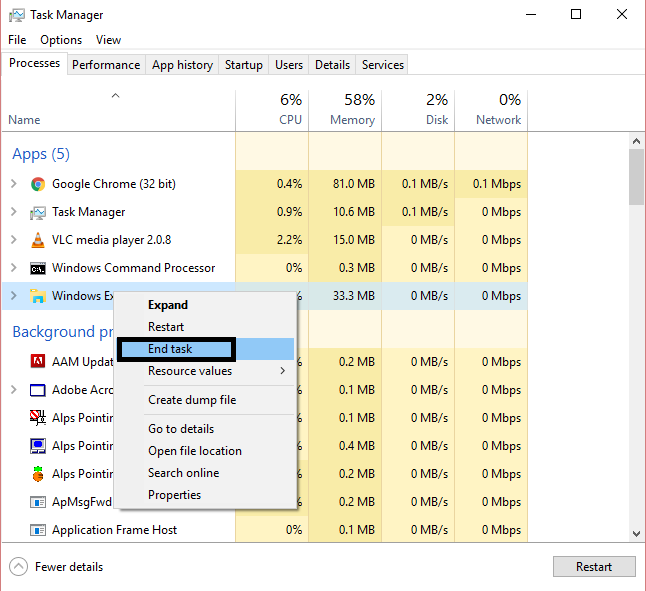 3.You should now see the Registry Window open, if not press the Alt + Tab combination to bring up the Registry Editor.
4.Navigate to the following registry key:
HKEY_CURRENT_USERN-SoftwareN-MicrosoftWindowsN-ShellBag1N-Desktop
5. Make sure the Desktop is highlighted in the left window and in the right window double click LogicalViewMode and Mode.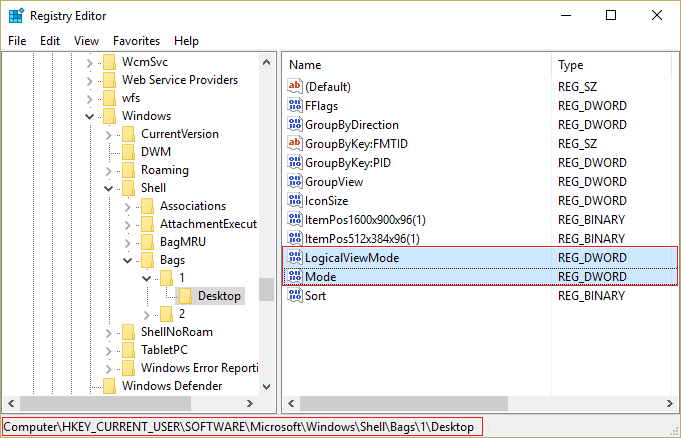 6.Change the value of the above properties as shown below and then click OK:
LogicalViewMode: 3Mode: 1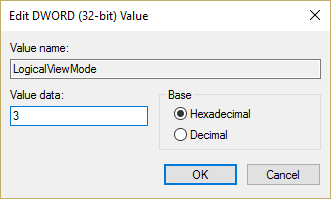 7. Again press Shift + Ctrl + Esc to open the Task Manager.
8.In the Task Manager window click File> Run New Task.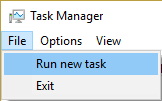 9. Type Explorer.exe in the run dialog and click OK.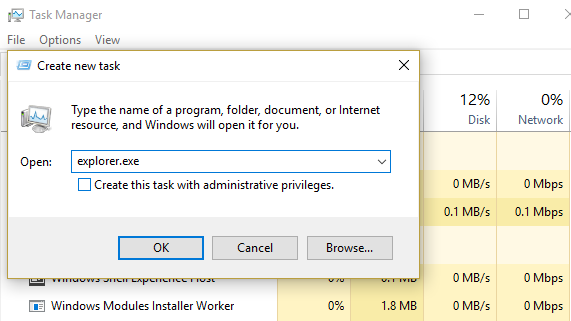 10. This would bring you back to your desktop and fix the icon problem.
Recommended for you:
Fix Reconnect Drive Warning in Windows 10
How to fix autoplay not working in Windows 10
Pin the rotating blue circle next to the mouse cursor
Fixed driver WUDFRd did not load
That's all that has managed to fix the desktop icons switched to tile view issue, but if you still have any questions about this guide, feel free to ask them in the comment section.