A bell call to action ("Call to action") is an invitation addressed to the target audience with the intention of eliciting a specific reaction. That is, generate Conversion. A call to action can appear in the form of text, image, or as a combination of both. The CTA is often a prerequisite for the user to interact with the site.
Definition
It is considered an advertisement "Call to action" (CTA) to any advertising material, through different media, that aims to involve the user with a product / service. The objective of this type of commercial promotion does not always have to be a purchase.
Some examples of the objectives of these announcements are:
Request a quote in the store
Request more information
Choose a product in the shopping cart
Subscribe to the newsletter
Register on a web portal
Complete a download
The "Call to action" is an essential element in any marketing campaign since it increases the conversion ratio. This method is not only used in printing and commercial promotion online, but also in radio and television.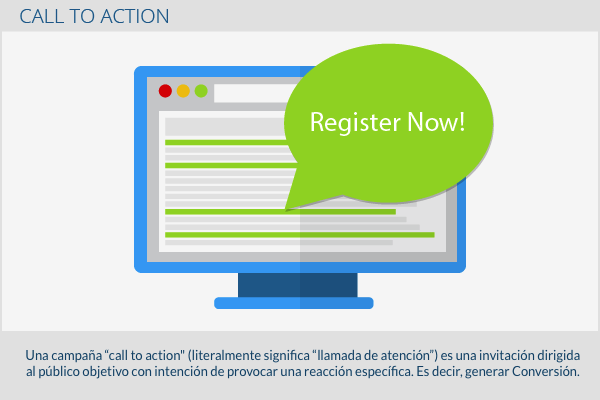 Placement of the "call to action"
This element should be positioned so that the user receives and understands the message clearly. There are two areas where to place this element. On the one hand, it can be placed at the beginning of business promotion. For this case we are talking about Above the Fold. Normally the element CTA is located at the end of the ad, this dynamic is able to draw the attention of the recipient to whom it is addressed and generates a response.
CTA design
Its design should not put pressure on the user. In fact, he must be the one who feels the need to take action. Normally the CTA it is very short and should not contain more than two sentences.
On the internet, this element is usually represented by a button that directs directly to the action to be obtained and usually stands out from the rest of the web portal with a specific color.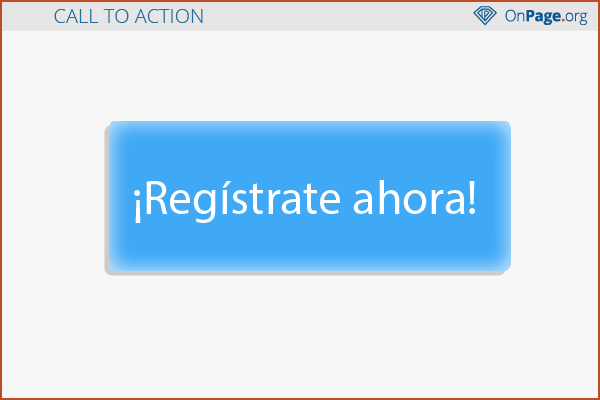 Link with artificial scarcity

The solution to the element CTA can always be improved by using the so-called artificial scarcity. In this strategy, advertisers cause a fictitious shortage, such as offering discounts for a limited period or for a limited number of people. A typical example of this strategy is: "The first 50 buyers will receive a discount on 20%. Get your discount now! ".
Web links