WhatsApp groups are one of the most popular functions of this application, since up to 256 users can be grouped within each one, for different reasons, from family, friends and, why not? Even work teams.
But WhatsApp not only allows you to create groups, but also to personalize them with a name, avatar and description of the same, which helps to awaken the creativity of users to help your group stand out from others, or at least make them smile. more than one.
The problem that many have is that they do not find really funny names for their groups, especially those of work teams. Therefore, here we offer you a fairly updated list of ideas for funny names for your work team groups on WhatsApp.
Choose the best name for your work teams on WhatsApp
There are practically no limits when it comes to naming any WhatsApp group, but there are so many different groups that it really is necessary to make it stand out from the rest.
The funny names for WhatsApp groups do precisely this, so it will help the members of the group to be aware of what is happening within the group, even if they have it muted.
Here are some suggestions of funny names for work teams on WhatsApp:
Office work
I hate Mondays
It's monday, don't talk to me
After work
Bring coffee
Get up early, work and beer
Let's pretend we socialize
Workers of the month
Slaves under contract
Where are the / the forms / copies / forms?
The ones with the coffee
Education workers
Bookworms
IQ +150
Partials are coming
Hateful exams
Those in the back stop bothering
Today it is scraped
What the teachers keep silent
Desperate teachers
We mold minds
For today there is table
Executives and sales
The millionaires club
Useless sellers
The hostages of (company name)
The bosses of the world
The boss is coming
After work
We are working boss
Sellers of the future
Sellers of the month
I need to rest
Customer Support
We are billing
And the holidays?
What time is the break / rest?
Workers
Workaholics
The customer is never right
the Avengers
The Justice League
It's Friday?
What I can help?
Remote work
Those without an office
Compis without bosses
The Bar of (company or boss name)
I answer an email and go
In a stable relationship with the PC
How do you socialize?
Respecting quarantine from (date of origin of work)
Error 404
We are working for you
Kind regards
How not to overwhelm yourself with WhatsApp groups at work?
Sometimes it can happen that, although the name of the WhatsApp work team is the funniest in the world, the same is what is spoken within it causes overwhelm or anxiety. Many times because of the content of the messages, and others because of the number of messages and notifications that can be generated at any time.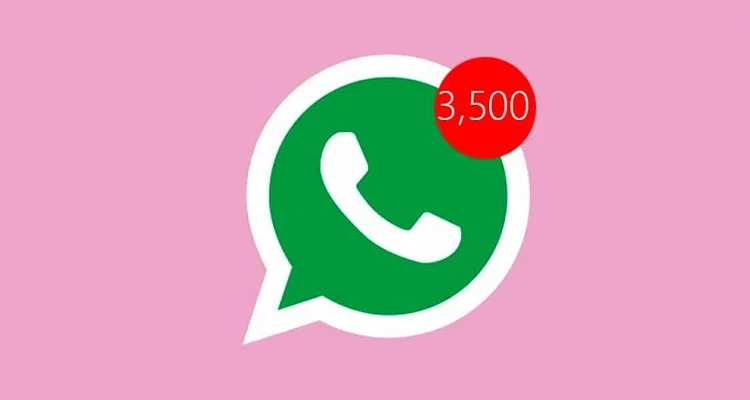 To avoid this, there are some tips that are recommended to follow:
Consult the work group only during working hours: Although the phone is charged 24 hours a day, you should avoid checking the work group outside of working hours, any emergency can be solved the next day. For this, it is possible to silence the notifications of the same after the end of the day.
Notification resistance: Many people find it annoying to have unopened notifications on their mobile devices, but in this case it is better to ignore them. There is nothing wrong with people enjoying and managing their free time as they see fit, so there is no reason to feel guilty if they ignore this group outside of work hours.
The working group for the job: With this, the lives of other co-workers can be made easier. Avoid extra-professional topics, compromising messages, send memes, chains and other types of messages not related to work.
Important conversations in private: WhatsApp helps to shorten distances, but this should never mean that it becomes the most important form of communication. If you must have a very important conversation with another coworker or even with a superior, the best way will always be in person. This will help avoid misunderstandings in many ways.
WhatsApp groups must be handled intelligentlyIt is, after all, a tool that was designed to make life easier and more fun, not complicated.