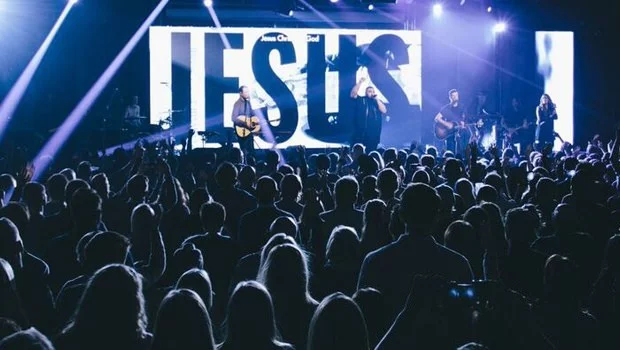 In this Article you will find the 120 biblical titles and names, you will see all the names that have been given to the Son of God, how the Israelites called him, in all the ways that he has been named. If you are looking for ideas of Names for Christian Groups here you will find a good list, surely one will convince you.
The entire Bible is full of references to Jesus in every possible way. Beyond that, the main message spread by the Lord himself and by his followers was "go directly to Jesus himself, place obedient faith in him, trust him, and stand firm to the end to achieve salvation."
It is very easy to understand why God commands us to do this after considering the many ways that Jesus is described by his many names and titles. Each of them indicates the important position of prominence that Jesus exercises in God's plan for the salvation of mankind. Please reflect on how precious and important Jesus is to the salvation of mankind.
This is a fact: Jesus is absolutely sufficient as Savior. No other savior is necessary besides Him, or in conjunction with Him. (Please note that the following list of the numerous names and titles of the Lord is only partial. There are others that have not been listed here).
Biblical names for Christian worship groups
Ebenezer
The Grace of God
The clamor of a people
The call of Jesus
Port
Adonai's refuge
My Good Luck Creed
Follower prophet
Mighty shepherd
The Ministry of the Prince of Peace
My redeemer
Father of Light
Oath god
Jehovah is my shepherd
Land of the brave
Praise makers
Kingdom of heavens
Servants of Light
Dwelling in his presence
Path of Life
Divine anointing
Prophetic generation
Consumer fire
Christian worshipers
Spirit and Truth
Living Water
Your truth i will sing
Vision and Restoration
Messengers of Christ
#Jesusesway
Power and Holiness
All the names that have been given to the Son of God
Apostle of the faith we profess (Hebrews 3: 1)
Author of eternal salvation for all who obey him (Hebrews 5: 9)
Head of the Church (Ephesians 1:22; 4:15; 5:23)
Wonderful Counselor (Isaiah 9: 6)
Lamb without spot and without blemish (1 Peter 1:19)
Creator (John 1: 3)
God (John 1: 1,18; 20:28; Hebrews 1: 8; Romans 9: 5; 2 Peter 1: 1; 1 John 5:20; etc.)
Strong God (Isaiah 9: 6)
The Alpha and the Omega (Revelation 1: 8; 22:13)
The Amen (Revelation 3:14)
The Lamb (Revelation 13: 8)
The Lamb of God (John 1:29)
The Christ (1 John 2:22)
The Son of God (John 1:49; Hebrews 4:14)
The Son of man (Matthew 8:20)
The only begotten Son of God (John 1:18; 1 John 4: 9)
The Just (Acts 7:52; 1 John 2: 1)
The Lion of the tribe of Judah (Revelation 5: 5)
The Supreme Shepherd (1 Peter 5: 4)
The First and the Last (Revelation 1:17; 2: 8; 22:13)
The Beginning and the End (Revelation 22:13)
The King of Israel (John 1:49)
The everlasting King (1 Timothy 1:17)
The LORD (YHVH) is our salvation (Jeremiah 23: 6)
The Holy One (Acts 3:14)
The Lord of glory (1 Corinthians. 2: 8)
Lord of all (Acts 10:36)
The Almighty (Revelation 1: 8; Matthew 28:18)
The Word (John 1: 1)
The Word of God (Revelation 19:13)
The True One (Revelation 3: 7)
The author of salvation (Hebrews 2:10)
The author of life (Acts 3:15)
The good shepherd (John 10: 11,14)
The way (John 14: 6)
The great Shepherd (Hebrews 13:20)
The heavenly man (1 Corinthians 15:48)
The initiator and perfecter of our faith (Hebrews 12: 2)
The deliverer (Romans 11:26)
God's bread (John 6:33)
The bread of life (John 6:35; 6:48)
The power of God (1 Corinthians 1:24)
The firstborn of the resurrection (Revelation 1: 5)
He who lives (Revelation 1:18)
The King of the Jews (Matthew 27:11)
The sacrifice for the forgiveness of our sins (1 John 2: 2)
The sovereign of God's creation (Revelation 3:14)
The ruler of the kings of the earth (Revelation 1: 5)
The faithful witness (Revelation 1: 5)
The faithful and truthful witness (Revelation 3:14)
The true bread (John 6:32)
The last Adam (1 Corinthians 15:45)
The only mediator (1 Timothy 2: 5)
The only and blessed Sovereign (1 Timothy 6:15)
Hope (1 Timothy 1: 1)
Faithful and True (Revelation 19:11)
Great High Priest (Hebrews 4:14)
Heir to all (Hebrews 1: 2)
Son of David (Luke 18:39)
Son of the Most High (Luke 1:32)
Intercessor (1 John 2: 1)
The Living Stone (1 Peter 2: 4)
The Root of David (Revelation 5: 5; 22:16)
The bright morning star (Revelation 22:16)
The hope of glory (Colossians 1:27)
The image of God (2 Corinthians 4: 4)
The light of the world (John 8:12)
The cornerstone (Acts 4:11; 1 Peter 2: 7; Ephesians 2:20)
The stone that the builders rejected (Hebrews 4:11)
The door (John 10: 9)
The Root and Seed of David (Revelation 22:16)
The resurrection and the life (John 11:25)
The rock (1 Corinthians 10: 4)
The wisdom of God (1 Corinthians 1:24)
The truth (John 1:14; 14: 6)
The true vine (John 15: 1)
Life (John 14: 6; Colossians 3: 4)
Eternal life (1 John 1: 2; 5:20)
True light (John 1: 9)
Mediator of a new covenant (Hebrews 9:15)
Our justification (1 Corinthians 1:30)
Our redemption (1 Corinthians 1:30)
Our sanctification (1 Corinthians 1:30)
Our Paschal Lamb (1 Corinthians 5: 7)
Our husband (2 Corinthians 11: 2)
Our great God and Savior (Titus 2:13)
Our protector (2 Thessalonians 3: 3)
Eternal Father (Isaiah 9: 6)
Chosen and precious main stone (1 Peter 2: 6)
Mighty Savior (Luke 1:69)
Prophet (Acts 3:22)
Prince of peace (Isaiah 9: 6)
King of the ages (Revelation 15: 3)
King of kings (1 Timothy 6:15; Revelation 19:16)
Savior (Ephesians 5:23; Titus 1: 4; 3: 6; 2 Peter 2:20)
Lord (2 Peter 2:20)
Lord of lords (Revelation 19:16)
High priest (Hebrews 2:17)
Righteous Branch (Jeremiah 23: 5)
I am (John 8:58)