Twitch provide immediate feedback with your audience through chat. Despite everything, dealing with so many people is not an easy task. This is what the bots on Twitch. If you want to know what they are, how they are used and what risks exist when using them for your account, keep reading this practice step by step guide.
Millions of users make life as viewers and broadcasters on the platform. For this reason, the implementation of human moderators on Twitch to control communities of the multiple channels.
When a community is large enough, human moderators are not enough. To support them, Twitch enabled an efficient tool: chatbots. Do you want to know in depth about this topic?. continue reading.
What are Twitch bots and what are they for on the platform?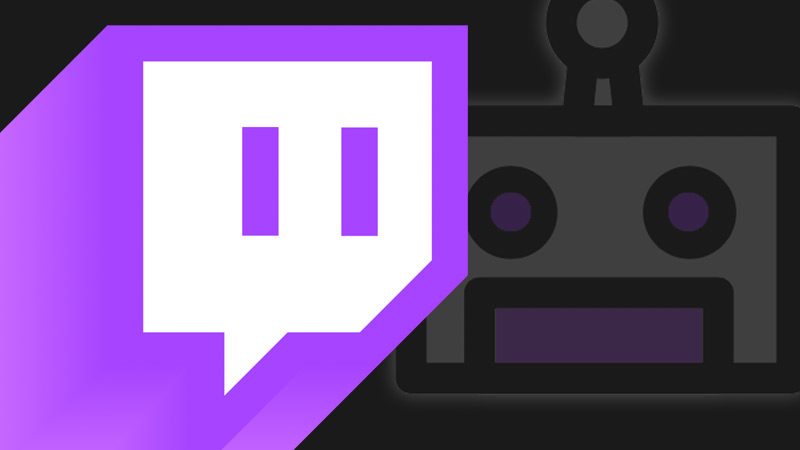 You have probably heard the term before, since its use is applicable to other websites and applications. Even though it is important to note that they do not always have lawful purposes. If you wonder what are Twitch bots and what are they for on the platform, here we collect everything you want to know. In simple terms, a bot is a software that is responsible for performing repetitive tasks. Since it has a certain level of intelligence, these can replace or complement human work.
Voice accreditation systems or digital assistants are well known examples of bots. Nonetheless, there is a great variety of bots for various purposes. Some seek to help the user with a specific job, while others have malicious purposes. As far as Twitch is concerned, there are three main types of bots present: Chat-bots, view-bots and follow-bots.
While the first act as an efficient support, the other two can lead to a temporary or permanent expulsion from the platform. Chat-bots are systems equipped with artificial intelligence that are in charge of interacting with channel members, as if it were just another user. This type of bots is quite popular, and it is very common to find them in online stores. In Twitch, They often act as chat moderators on streamer channels.
Some of its advantages are:
Suspend for a predetermined period to users who use offensive language in the chat.
They organize raffles and dynamics between the members of the chat.
You can implement commands for personalized chats.
It enables you to request songs for a more interactive experience.
If any user has entered a command in the chat, the bot is responsible for providing you with an answer.
On the other hand, follow-bots and view-bots are systems that are responsible for inflating the number of viewers and followers, respectively, on the platform Twitch. Both actions go against Twitch policies, since it involves using false accounts or illegitimate scripts to fulfill its purposes.
Twitch strongly prohibits the use of these types of bots. A channel that is reported for using follow-bots or view-bots can receive a suspension of one to thirty days. Since suspensions are cumulative, you can receive indefinite punishment, which is equivalent to losing the channel forever.
Learn step by step how to use a bot on Twitch to manage your video chats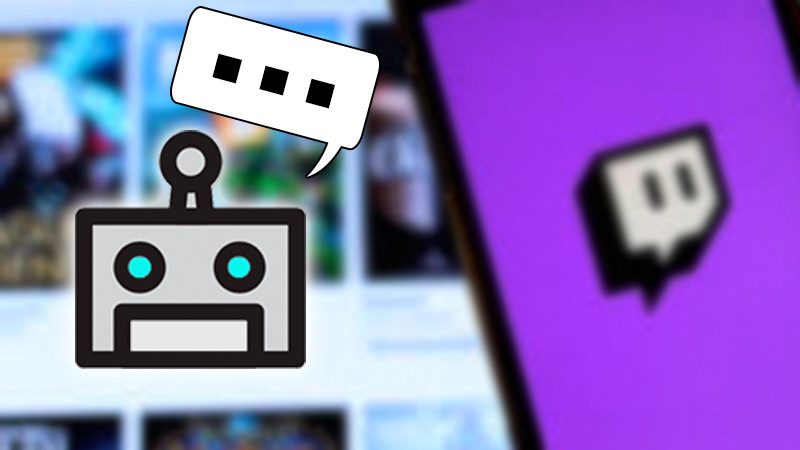 The chat-bots are developed for make the work of moderators and streamers on Twitch easier and more convenient.
Here, learn step-by-step how to use a bot on Twitch to manage your video chats:
Connect to Twitch
Even though all chat-bots have their own distinctive features, in general they work quite similarly. To start enjoying the features that these systems offer in your channel's chat, all you have to do is connect your Twitch account with the bot.
Log in
To connect both platforms, you need have access to the bot's official portal that you intend to use in your chat. Then, locate the button "Login with Twitch." Enter your username and password and in summary click on "Log in".
Final requirements
To complete the procedure, you will have to follow a series of steps that vary depending on the bot you are using. Upon meeting all requirements, the bot becomes active in the chat, as if it were just another member of the community. Then you just have to configure the chat-bot to suit your needs and everything will be ready.
List of the best bots you can use on Twitch to improve your channel management
The chat-bots are highly efficient tools that help human moderators deal with hundreds and hundreds of members in a chat, quickly and easily.
Here's a list of the best bots you can use on Twitch to improve your channel management:
Nightbot
Designed for both YouTube and Twitch, Nightbot is a chat bot that offers strong features, and is one of the hardest working out today. At any time, the streamer or his team can deal with the moderation of the live chat automatically.
The bot offers a control panel that you can customize to your preference. This panel provides information regarding the community chat, the various customization options, and the opportunity to keep chat logs. A great utility of Nightbot the thing is is hosted in the cloud, so there is no need to download any external software. It consists of a bot of Free Twitch, which offers your channel members dynamic answers to all kinds of questions.
Moobot
Moobot is one of the oldest bots on Twitch, but also one of the most efficient. All its functions are automated, so you do not need constant attention or interact at all times. Moobot it has many outstanding features.
On one side, offers protection against spam or spam. It also offers dynamic responses to chat participants, while allowing the broadcaster and his team to implement customizable commands to better work with viewers. At the same time, has other advanced toolssuch as notifications from followers, requesting songs, conducting giveaways, giveaways and much more.
StreamElements
StreamElements is considered the most efficient integrated program for cleaning and managing chat rooms on Twitch. and other platforms. At the moment you carry out the transmission, the bot is in charge of maintaining order among the members who interact in the stream.
The chat-bot includes commands and modules to filter the presence of SPAM in the chat. It also has timers that work to penalize users who break the rules. A distinctive peculiarity of the chat-bot is its 30 pre-configured commands, which put the bot into operation once it is added to the chat.
Streamlabs
Previously known as Ankhbot, Streamlab is a bot developed to run on platforms such as YouTube, Spotify, Mixer and Twitch. Compared to other chat-bots, it offers many more features. Currency system, raffles, bets, events, leaderboard, among many other functions. Not counting the basic moderation tools. Streamlabs is a cost-free and fairly reliable system. It combines entertainment and management items to give the channel a highly attractive appearance.
Deepbot
At the bottom of this list is Deppbot, a software without donation costs. At the same time to moderate the chat of Twitch, It is also in charge of rewarding the members during the broadcast. Likewise, it also gives you the opportunity to run raffles, request songs, do dynamics, and much more.
Deepbot it has advanced administration commands, but also allows the streamer and its moderators to create custom commands. The system is hosted in the cloud, so you don't have to download anything for it to work properly on your Twitch channel.