The advantage of having a nutrition software This is because with it you can design effective diets that include all food groups, determine fat, weight and muscle records or get a database of your patients. These programs specialize in tracking what we eat and what we don't eat. Here are some of the best programs for dietitians and nutritionists available today.
The 6 best nutrition programs
1. Nutrium, a nutrition software for teamwork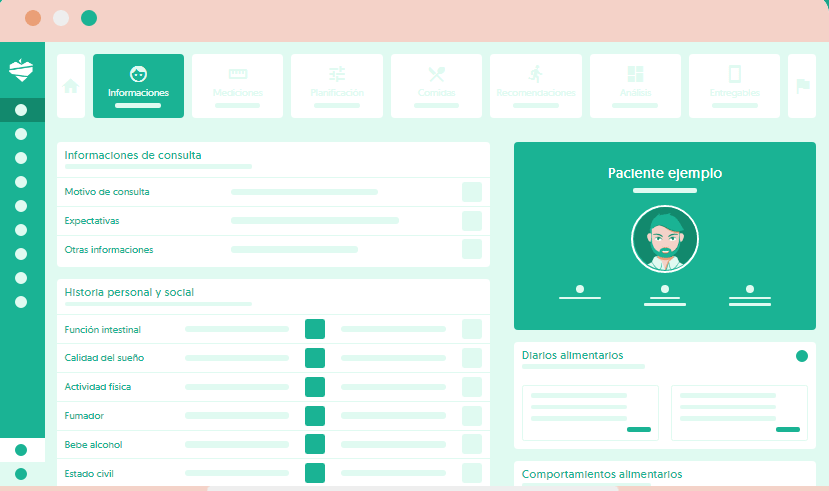 We start this top 6 of software for nutritionists with Nutrium. It is a useful platform not only for dietitians and nutritionists, but also for patients. Both parties can work as a team to achieve the established objectives. At the same time, patients can track their progress on any mobile device with the app by Nutrium.
Among the functions of this nutritional software There is the analysis of the micro and macro nutrients of each intake, the measurement of the anthropometric data of the patients, the reservation of face-to-face or online appointments and the definition of food plans to cover energy expenditure depending on the person.
Prices
Many professionals choose Nutrium for its ease of use and its various features. Ideally, you can try it out for a 14-day trial period at absolutely no cost. If you later decide that it meets your needs and you want to continue registering, you have the following two options: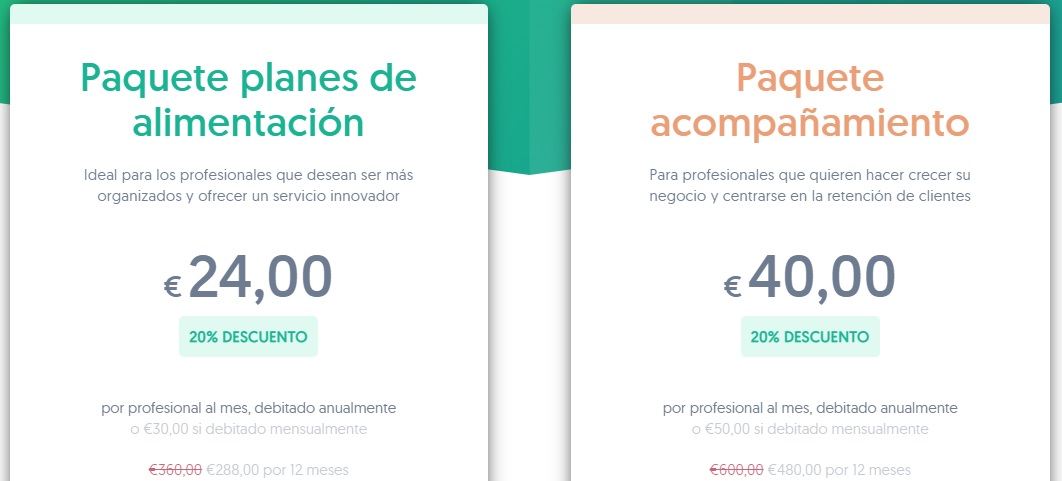 website: Nutrium
2. Dietowin, a simple but complete software for dietitians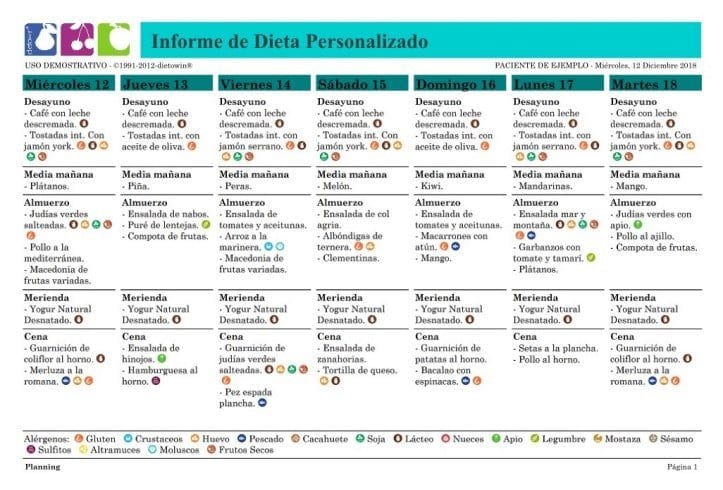 If what you are looking for is a diet program efficient and with a simple interface, Dietowin is a good choice. This software automatically takes care of generating meal plans according to strict critical nutritional parameters. Clinics, hospitals and nutritional centers implement it for its great advantage.
Even though your license is managed locally (installed on your computer), all information is stored in the cloud and offers a range of functions. You can create personalized diets in seconds, manage therapies for complex nutritional cases, and organize your appointment schedule. Dietowin provides remote technical assistance to solve the problems of its users at any time.
Prices
As we have discussed, Dietowin is locally installed nutrition software. Unlike 100% cloud solutions, it has the advantage of not having to pay monthly fees. However, the one-time license fees for its use are high. To know the price it is recommended contact them through their web portal. As we have verified online, the single-user license exceeds € 1,500.
3. Dietopro, artificial intelligence applied to nutritional software
In third position on this list we have Dietopro. Is a nutritionist program which has an expert automated system (SEA). It is an AI (Artificial Intelligence) capable of determining a personalized eating plan in a short time.
Its characteristics include the opportunity to modify the nutritional plan according to specific pathologies, it makes it possible to follow the anthropometric information of the patient, studies the clinical history of each person and provides recommendations on the preparation of diets. Is a nutrition software Very full.
Price
In terms of cost, Dietopro is a cloud system, which can be used for free but with limited functions and a maximum of two patients per month. It also offers its Pro Plan worth € 20 per month, with all its functions activated. You can even pay the day of use for only € 5, in order to offer greater flexibility of access to professionals.
Website: Dietpro
4. Nutrimind, the multi-device software for nutritionists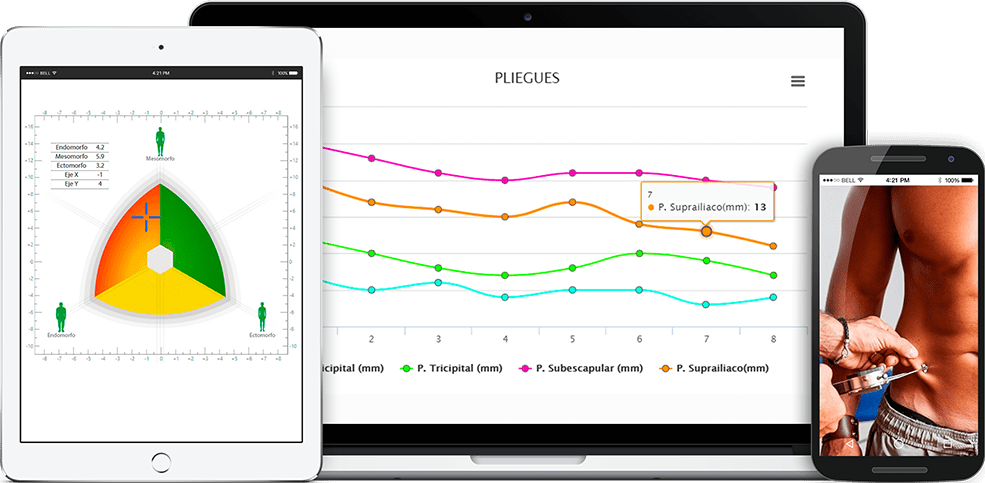 Nutrimind is another program for nutritionists designed to track patient progress. Its installation is about downloading it to any computer, locally, and web access to enter the database. It also offers its own app to facilitate attendance to each registered person.
What diet programNutrimind can store clinical data for each patient to maximize the results of any regimen. It also shows trend graphs, performs calorie calculations, analyzes user habits and generates creative diets to motivate users.
Price
Nutrimind has a one-time payment for downloading and installing your nutritional software as low as $ 70. The price is cheaper than other alternatives available on the web. At the same time, your counselors can give you all the care and help you may need with the program.
Website: Nutrimind
It may also be of interest to you ...

Software for psychologists
Gym software
Software for bakeries and pastry shops
5. AZ Nutrition, nutrition software for experts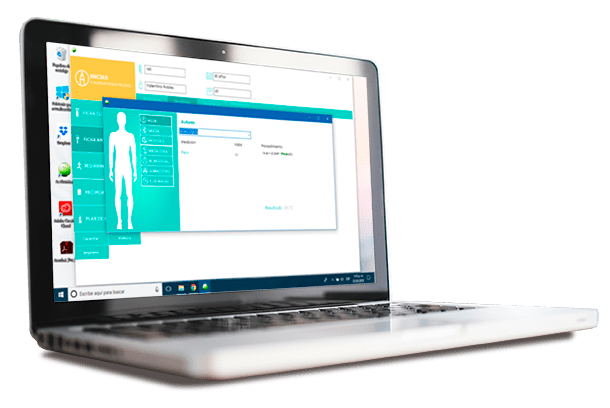 Another software option for nutritionists and dietitians is AZ Nutrition, an advanced program that covers all the actions that are performed in a nutritional clinic. At the same time, it can be integrated with other programs such as Excel, to export information or the creation of more complex nutritional projects.
Among its functions are the establishment of the diet and the cost per course, it provides remote training through its ANY DESK system and even segments patients by population groups to offer them the best assistance based on their anthropometric data.
Price
AZ Nutrition is installed locally and therefore its payment system is made by license and not by monthly fee. It offers 3 plans that differ in the features they offer: AZ Lite for $ 490, AZ Professional for $ 1,890 or AZ Basic for $ 1,100.
website: AZ Nutrition
6. Nutritional Monitor, the application to unite dietitians and patients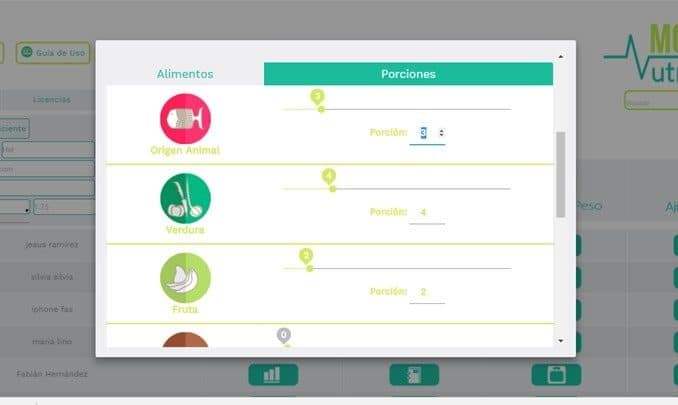 We finish with Nutritional Monitor, a complete nutritional software that improves the performance of your practice. His app has many useful functions for management of patients seeking to modify their diet.
Professionals in the sector can use their appointment reminder system, create their own website, analyze the daily progress of each person or store personal information such as habits or medical history.
Price
Nutritional Monitor is a cloud-based system with a free trial. It also offers packages ranging from $ 55 to $ 165, they vary depending on the number of patient records, commercial promotion and other characteristics.
website: Nutritional monitor
One of these 6 programs for nutritionists it can be the key to success in complementing a quality professional service.