Companies logistics and transportation software provide tools to help logistics service providers, freight forwarders, air, land and ocean freight companies, exporters, importers and anyone involved in supply chain management (SCM) reduce errors and improve efficiency.
But with so many different products on the market, selecting the right logistics system is challenging.
At softwarepara.net, we've created this list to help you select a logistics system that works for your business.
What is the best logistics and transportation software?
The demand for software in this sector has caused the development of various offers that are offered in the market. We offer you 9 programs, among which you will surely find the one that best suits your business.
1. Mecalux 3PL: logistics software focused on customer satisfaction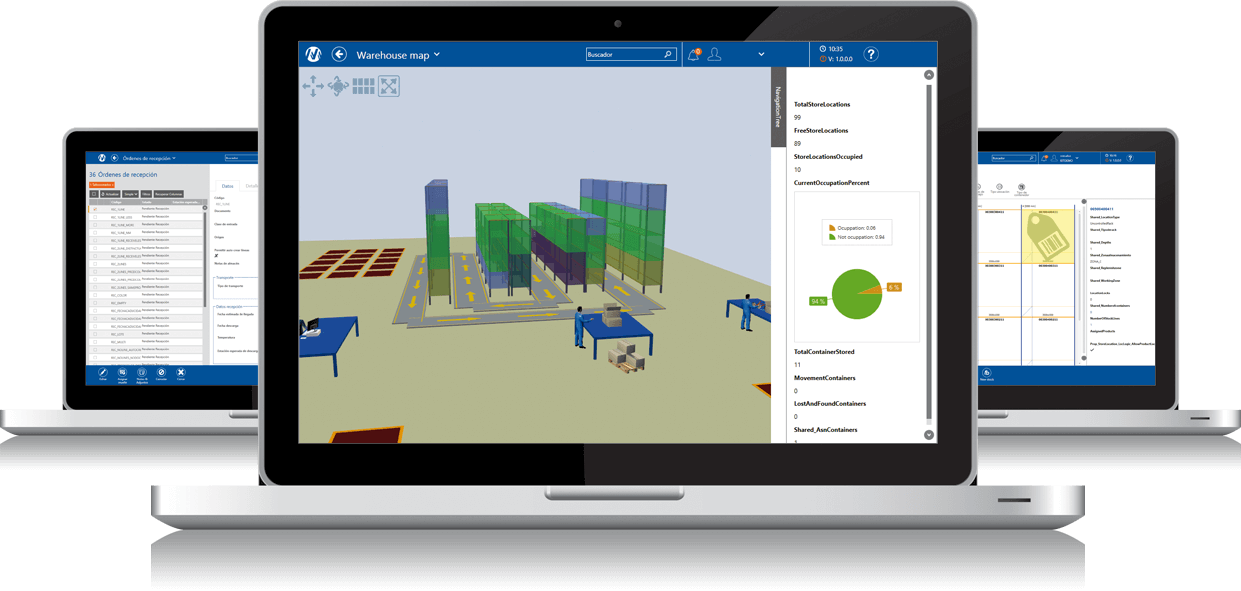 Mecalux was designed from the perspective of customer service and the satisfaction of their preferences and needs.. This logistics program enables the customization of operations, according to the requirements of each client.
What are its exceptional features?
It integrates customer management, inventory management, product control and preservation.. Information is always available in real time.
The operator has a careful control of the logistics of its customers, processes and deadlines required by them.
It makes it possible to manage shipments through different transport agencies.
The traceability of the stock is carried out in a comfortable and simple way.
It is feasible to manage the logistics of a multi-warehouse company. It integrates the function of warehouse management software.
Mecalux is characterized by its high standards of quality and efficiency. Increase performance, improve work system, and minimize errors and problems. Result: satisfied customer and guaranteed profitability.
website: mecalux.es
2. Quonext: transport and logistics software that adapts to all companies in the sector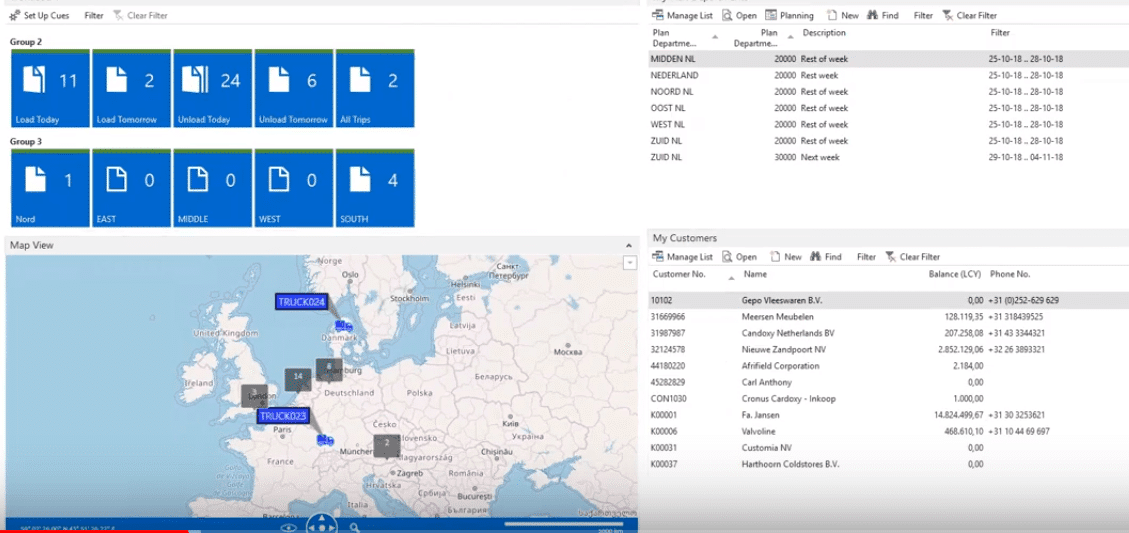 The experience of the developers supports this logistics program. Its various functionalities make it possible to make the most of the processes. It enables the comprehensive management of the different areas of the company.
Featured Features:
It enables the control, monitoring and management of stocks, inputs and outputs in the field.
TMS software through Microsoft Dynamics NAV
Check the transport to the delivery address. As a fleet management software, it is excellent.
Integrates the function of cross-docking, who manages the merchandise according to its recipient. This dynamic avoids the unnecessary occupation of space in the tank.
It has a radio frequency scan.
Manage deliveries on behalf of third parties.
Streamline and avoid order picking and order picking errors.
Automate the billing, collection and payment processes.
Make the most of route, vehicle and cargo management.
Quonext favors the competitiveness of your company, with support on three bases: optimization of all management, cost reduction and operational agility.
website: quonext.com
3. Right: software focused on distribution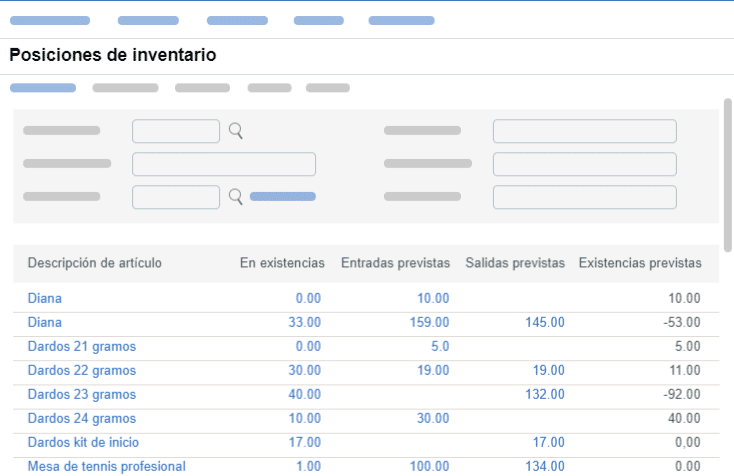 The purpose of a distribution company is achieve good profit margins and remain competitive in the market. This is exactly what is achieved with Exact.
What are the benefits of installing Exact?
It groups the logistical, administrative and financial processes of the company in a single system. Avoid errors in the transmission of information, since all personnel work with the same data.
Reduce costs with smart inventory management.
Generate configurable reports and notifications tailored to your needs.
It facilitates mobility, since it can be hosted on its own server or in a private cloud.
With Exact logistics software, always has a complete view of the status of stocks, orders and returns, all in real time and always updated.
website: exact.com
4. SAP Transportation Management: TMS software for large companies
Even though SAP ERP is internationally known as a comprehensive business management program, it is also successful in managing the transportation area. Therefore, more and more SMEs and large companies decide to implement this logistics software to increase your productivity in the shortest possible time.
What are the characteristics of SAP ?:
Strategic freight management
Integra simulators that facilitate analysis and projections.
Optimize the quote-to-contract procedure with automated pricing.
Orders management
Enables command synchronization in time to serve customers' inquiries on time.
Transportation planning
Plan the best route for deliveries, based on maps and background.
It makes it possible to track and trace the merchandise.
Analysis and reports
Generate reports for decision making.
It has an interactive dashboard to examine costs, which enables collaborative work.
Determine the more practical combinations for the economy in routes and carriers.
The potential of SAP transportation software enables you to track the transportation of goods, quantify the available fleet, track each vehicle, calculate transportation costs, or monitor storage facilities. Not to mention, it has advanced tools that cover everything from finance to human resources.
website: sap.com
5. Elfos Software: a profitable 100% logistics program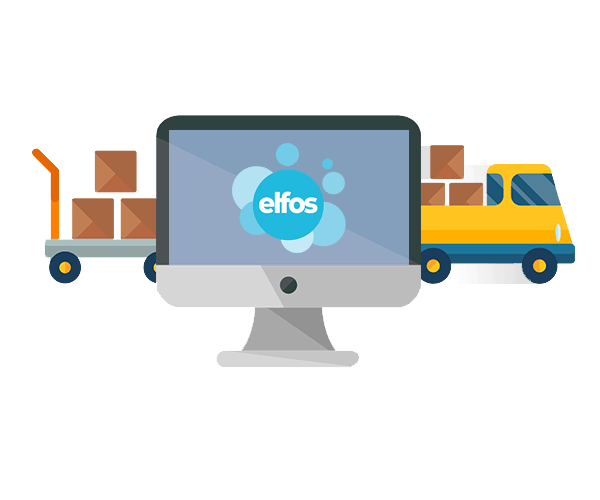 Elfos Software specializes in transportation, logistics and distribution. More than 30 years in the market guarantee the success of its use.
What does Elfos Software offer?
Customer satisfaction with a solution tailored to their needs.
Intuitive and easy-to-use management program that covers all business needs.
Reliable and safe tools that do not fail.
Permanent update in accordance with legal and regulatory developments.
Personalized user support service.
What are its exceptional features?
Transport
Traceability of packages from the point of departure to the point of arrival with control activated for the customer.
Planning and distribution of routes.
Location and interaction with the vehicle fleet thanks to its TMS software.
Logistics and warehouses
Logistics operations program, order picking, modular stock control system.
Batch management.
Documentation printing.
Elfos transport and logistics software integrates the management of all the company's operations in a single program. The agreements with the National Foundation for Professional Training allow free access to Elves and training programs for workers.
website: elfossoftware.com
6. BeOne: scalable and secure transport and logistics software
BeOne is made up of modules that can be integrated with each other, which enables you to follow the development of the business.. It is structured in five modules, each of which activates a function.
BeOne modules:
Cloud service and software
Cloud hosting enables use BeOne on smartphones and tablets anywhere.
Transport software (TMS)
It enables the management of air, maritime and land sectors.
Store
Control all operations in the warehouses and movement of goods.
Business software
This is the module that includes the control of accounting management, customs operations, document management, electronic filing, electronic data exchange and radio frequency.
Management control
Strengthen customer relationships and ensures your loyalty and satisfaction.
BeOne has the support of the developer company Nova Systems, which is made up of a team of first-rate professionals.
website: beoneclous.es
7. _b first: ERP for logistics operators and freight forwarders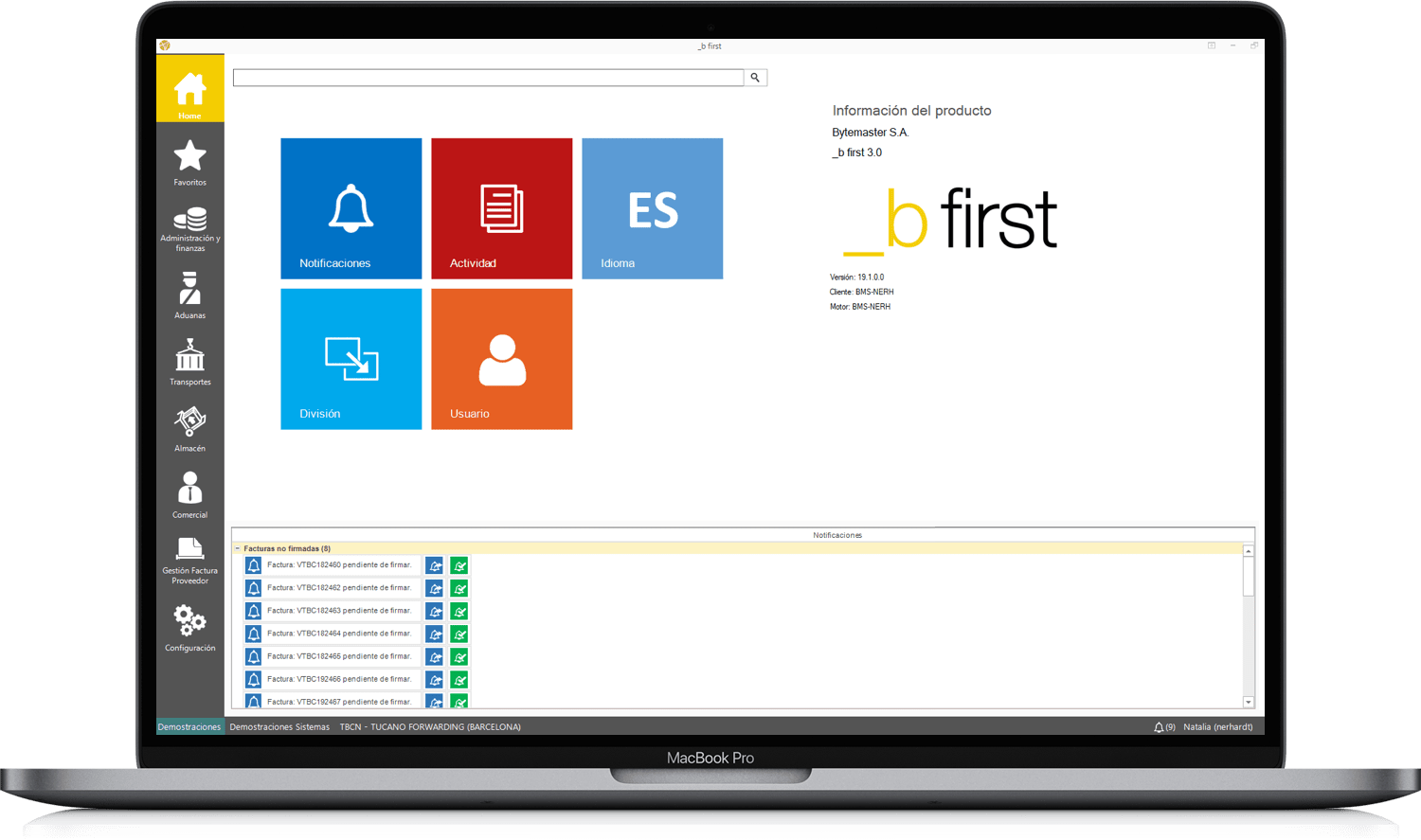 _b first provides a State-of-the-art technological solution to make the most of industry processes. It is a software developed by Bytemaster that concentrates all logistics operations in a single tool.
_B first characteristics:
Traffic zone
Management of import and export air operations and all associated documentation.
Control of land transport operations, containers, complete truck and grouping.
Management of maritime container operations, FCL and LCL.
Air mail. Breathing Packs Distribution Tool
Customs area
Electronic processing of customs and tax management procedures.
Tool constantly updated to current regulations.
Warehouse and warehouse
Warehouse stock information in real time. It enables the traceability of inputs, outputs, picking and packaging.
Other strengths of _b first:
It is multilingual and multi-currency.
Configurable and adaptable to each user.
Various searches with a wide variety of filters.
Wireless Internet Solutions that facilitate the mobility of the operator.
website: bytemaster.es
Extra: Other programs oriented to transport and logistics management
8. Alamo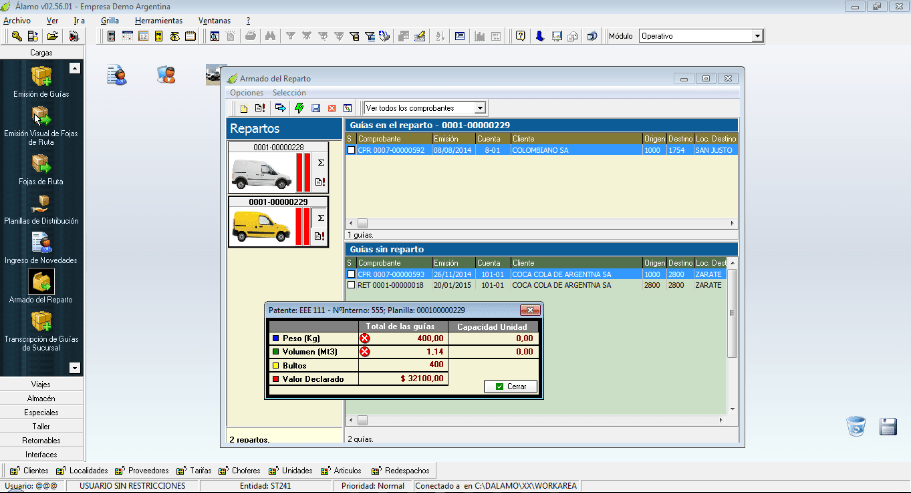 What transport software, Alamo is distinguished by the ease of use of its interface, which many users tend to look for today. It even has a professional technical team available at all times to help those who use its platform. Its functions cover not only transportation, but also warehouse logistics.
For this reason, with Alamo, you can manage your inventory in stock, track merchandise, and replenish inventory. As TMS software, it can manage transportation routes, track trips, view the status of documentation required for transfers, and manage the fleet of vehicles and drivers. Alamo is a very good recommendation for you to be in control of all operations.
website: mialamo.com
9. Management of IBM Sterling Logistics
IBM Sterling is a logistics software which can control a large number of internal processes. It is designed as an integral tool with which you can manage the documentation necessary for the transport of goods, implement safety regulations and control the transfer of products from one warehouse to another.
IBM also has the ability to correct and take full advantage of administrative, financial, customer relations and human resources processes.
website: ibm.com
conclusion
Technology is the great help of any business. The use of transportation software and Logistics updates management and improves competitiveness and productivity in a sector highly sensitive to customer interactions.