The work of the consultant it has evolved quite a bit. It hasn't been long since the days when thousands of binders were stacked in the office and much of the chores were done by hand. But the irruption of technology and, specifically, of software for consultancies and offices It has been a point and apart.
We know that the range of existing alternatives is very wide and, at times, confusing. In counseling there are different areas and each one has its own tool. To help you, we will analyze and compare the 10 best counseling programs available today. At the same time, we will show you the different types, the usual functionalities and we will tell you about other applications that you can take advantage of.
Types of consulting software that you will find in our list
Consulting software in the cloud vs programs installed locally
The cloud is based on 100% online operation. The consultancy can be accessed through the internet from any device. Likewise, all the tools offered by the provider share the same database, therefore, each area is prevented from working with different "company files". The fees are based on a monthly fee per user and not per license and usually include technical support.
The local installation it involves downloading the program and installing it on the advisor's computer. It can be based on a single-station or multi-station system, in which a license is paid per PC. Many providers offer a solution that we could call hybrid in which the work is carried out in the professional office team but the consultation of information, and the communication and exchange of adviser-client files, takes place online.
Vertical solutions for consulting vs generalist programs
A vertical solution is the one that has been programmed for a specific sector, in this circumstance that of the consulting software. It is not useful for other types of companies. Its different modules are specialized in the needs of each area.
The horizontal software, Nonetheless, is generic. It could be used in any sector. As an example, we can find billing programs that incorporate a module so that the consultancy can manage customer invoices, or payroll programs that being multi-company they are valid for advisors.
Consulting Software: 10 programs for all areas
Next, we offer and analyze the 10 best consulting programs, indicating if they cover comprehensive administration or are specialized in the tax, accounting or labor area.
1. Amphix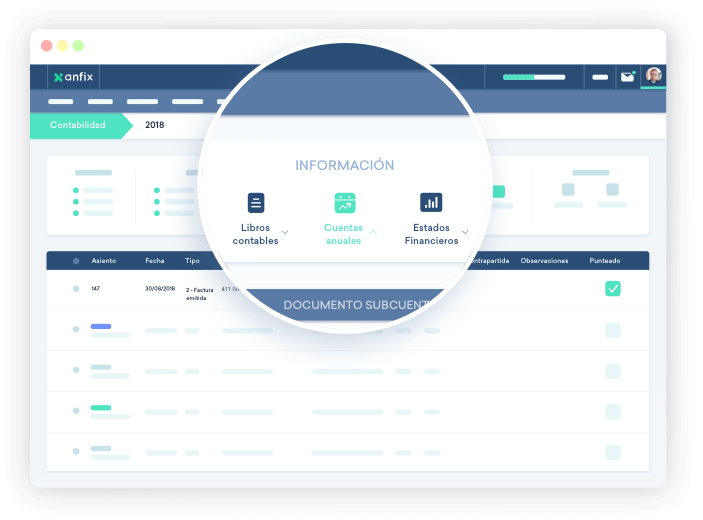 Anfix is a software for tax and accounting consultancies approved by the AEAT. Its services are offered from the cloud, and will allow the advisor to be directly connected with clients through its email manager and a powerful documentation management system.
It automates several tools that will save us a lot of time: reconciliation of the bank movements of our users, extraction of data from the documentation and receipt of 060 notifications without leaving the application. Regarding the financial part, we will manage to keep the accounting and generate all tax models in a matter of seconds.
Sheet: Amphix
2. a3 Advisor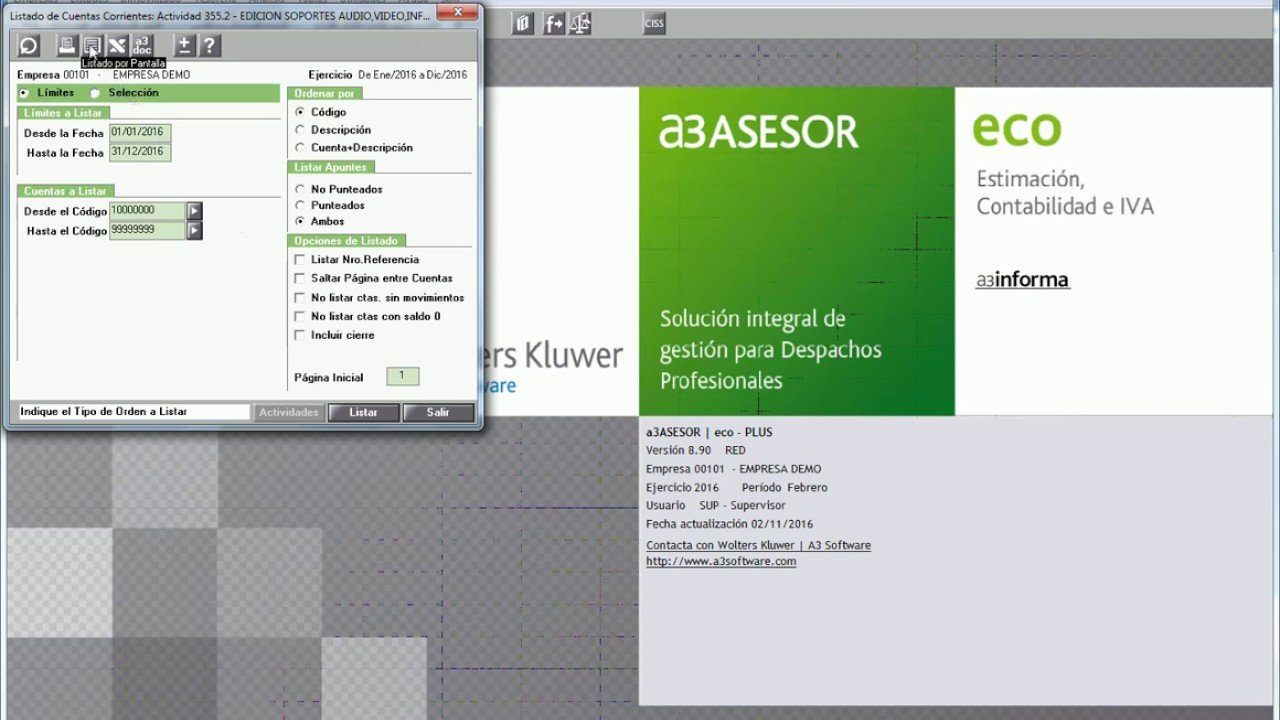 a3Advisor is a modular system for consultancies What does this mean? It has several modules for the labor, tax, accounting and administration area They can be hired independently. The great utility is that the database is unique, therefore, all the advisors will work with the same client file without any duplication problems. Another benefit of modular systems is scalability. In the future, new functions can be added according to the needs we have.
Regarding the characteristics, we highlight the access management, you will be able to configure which modules and clients each advisor can enter.
Prices: From € 160 / month the basic pack that includes accounting, companies, income, payroll and administration.
Other products: a3ERP
3. Sage Dispatches Connected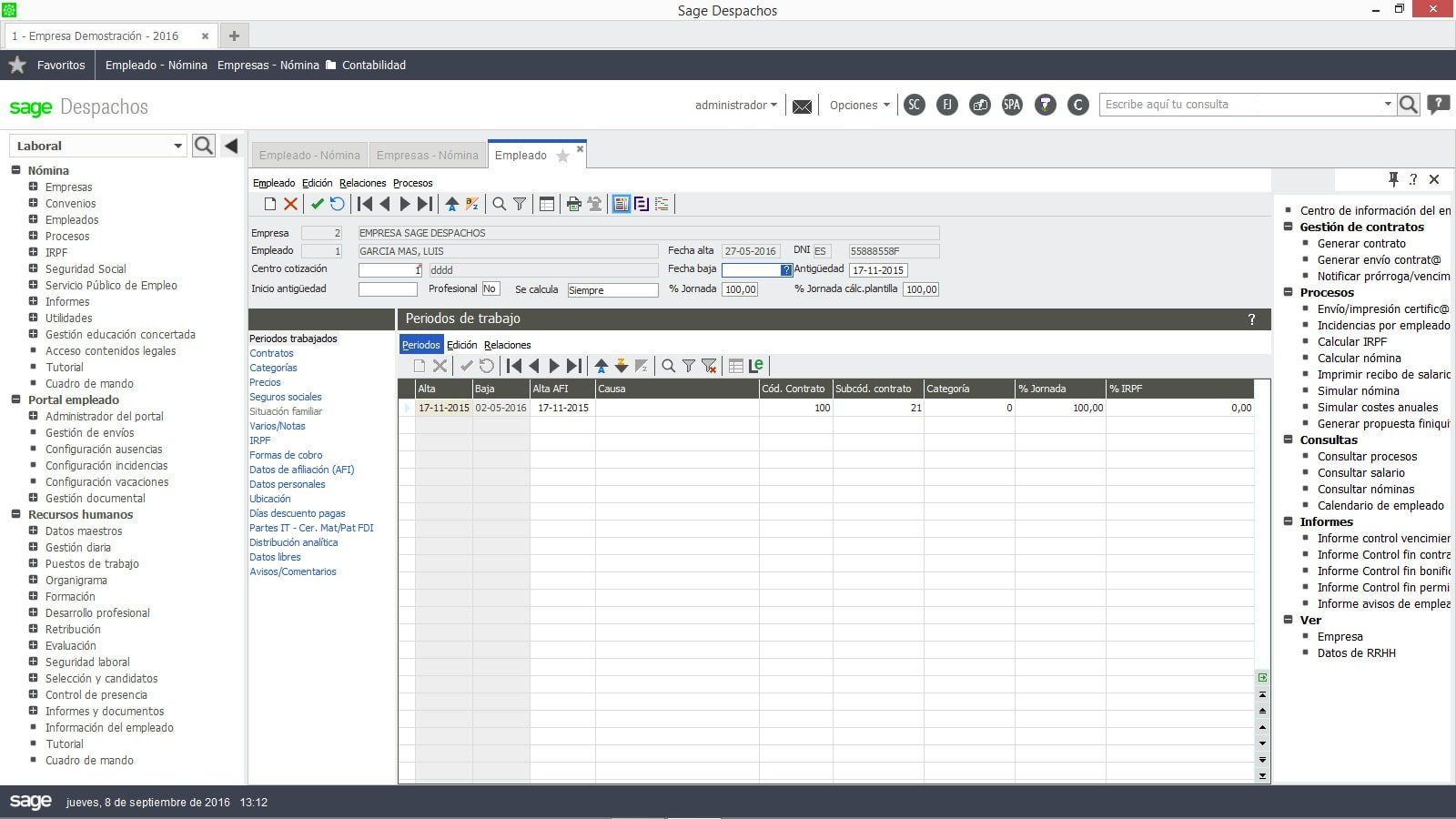 Dispatches Connected is a Sage-designed comprehensive counseling management program, the prestigious British multinational. At the same time covering all the usual areas, it has other very practical modules such as CRM (for customer administration) or Business Intelligence (Business Analytics and KPI's measurement). In terms of integrations, it connects with Office 365 and its entire ecosystem (Skype included).
Sage sells two plans differentiated by functionalities and number of advisers who will use it: Connected offices 50, for 4 users and some basic needs; Y Offices Connected 200, which offers a comprehensive and much more powerful plan. It also gives us the option of opting for a service in the Cloud or a local installation.
Other products: Sage 200cloud
4. Your office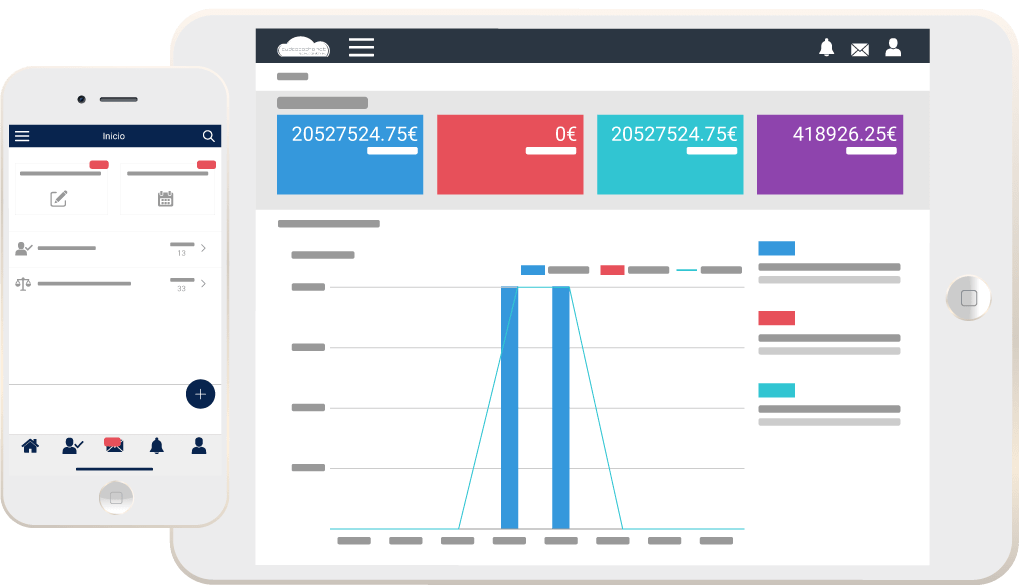 A good option for those who want a Consulting software 100% online is Your office. It focuses on the tax and accounting area, but unlike Anfix, it has many more tools for daily administration: from a CRM to a document manager synchronized with Dropbox and Google Drive. In the event that you need additional fields or a custom module, you can request it.
This cloud system is not limited to accessing its services through the web, but at the same time it has applications on both Android and iOS. The advisor will also manage an extranet enabled for communication and consultation of customer documentation.
Prices:  Plan without costs limited to the administration of 100 files / clients. Professional plan with all the functions for € 79.95 / month (one user). Additional users: € 15 approximately.
Web: sudespacho.net
5. Altai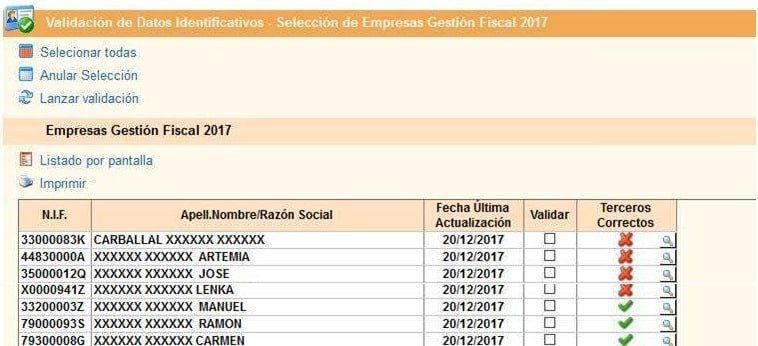 Altai Soft is a provider that started in 1980 with an accounting program. 40 years of experience in the sector is a guarantee when hiring a program. Specialized in consultancies, they offer different tools that are installed locally and others such as Desk Advisor and Office Administration operational from the cloud.
One of its strengths is the import and export of files, and its compatibility with public administrations. As an example, we will be able to import with one click the tax data shown by the AEAT, or send changes in an employee's status through the RED System.
Sheet: Altai
6. Geyce AGP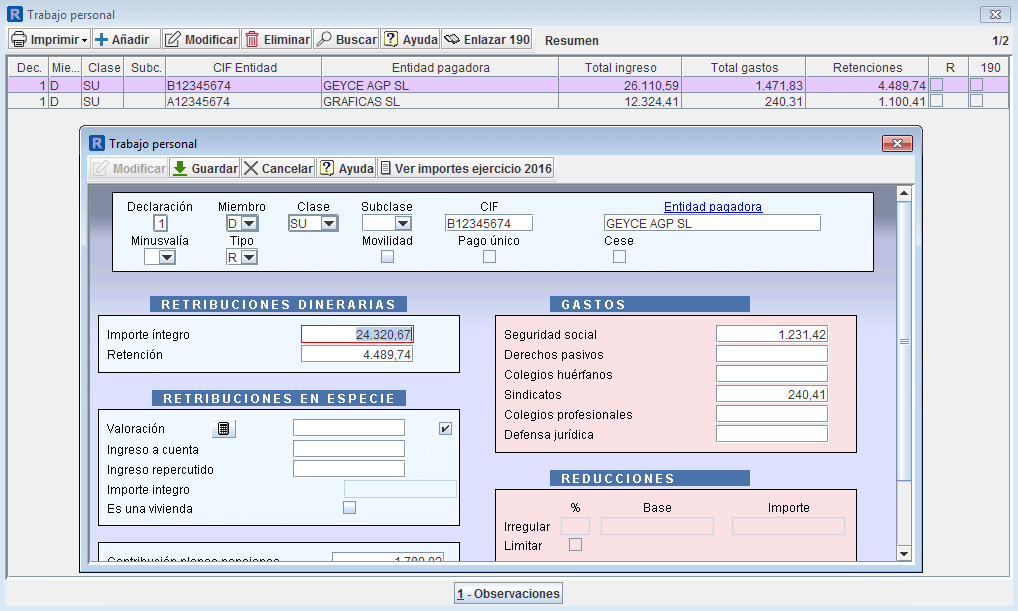 Not all the solutions that an advisor works with are from the same provider, which is why it is appreciated that there are options to independently contract the software we need for a specific area. Geyce AGP markets a complete suite of consulting programs: companies, income, payroll, accounting, etc.
The installation of the Geyce tools is carried out on the user's computer, however, as an option, the "Afinity" cloud service can be contracted, which enables the exchange of information between advisors and clients.
Web: app.geyce.es
7. Tunuve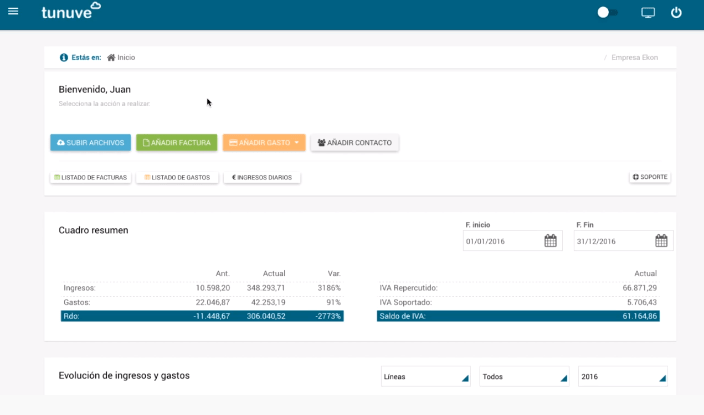 This cloud platform is focused on the invoicing of freelancers and SMEs but, as with similar solutions, they have a Advisors module to manage the accounting and labor area of its clients.
What does Tunuve offer to a consultancy? Manage all the information that customers originate and count it quickly: you will have access to their invoices, bank movements and daily cash. In addition, you will be able to share and store contracts or payroll and report any variation to social security. Finally, if you work with an ERP there is the opportunity to integrate it.
Prices: It varies depending on the number of invoices we manage. From € 540 / month (up to 2000 invoices)
Web: tunuve.es
8. Aplifisa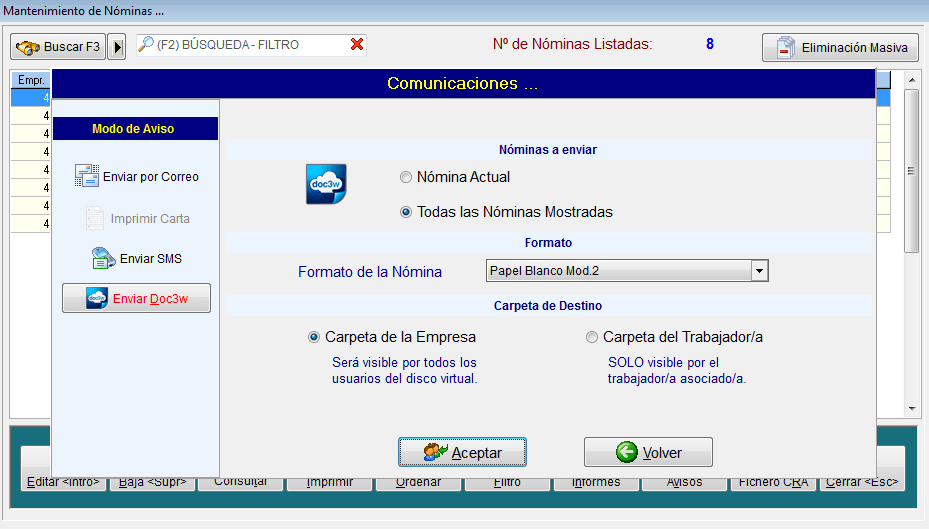 Aplifisa is a company dedicated to the development of different solutions for consulting They can be hired individually or together. Their programs are installed locally but have a cloud storage service called Doc3W so that consultants and clients can share documentation.
Its two star products are "Comprehensive Tax Service" Y "Comprehensive Labor Service". Both are a pack of tools that, while including all the programs in the area, offer value-added services such as continuous online training or specialized attention by experts in all subjects.
Prices: To consult. There is no permanence and you can download a Demo on their website.
Web: aplifisa.com
9. NCS Advisor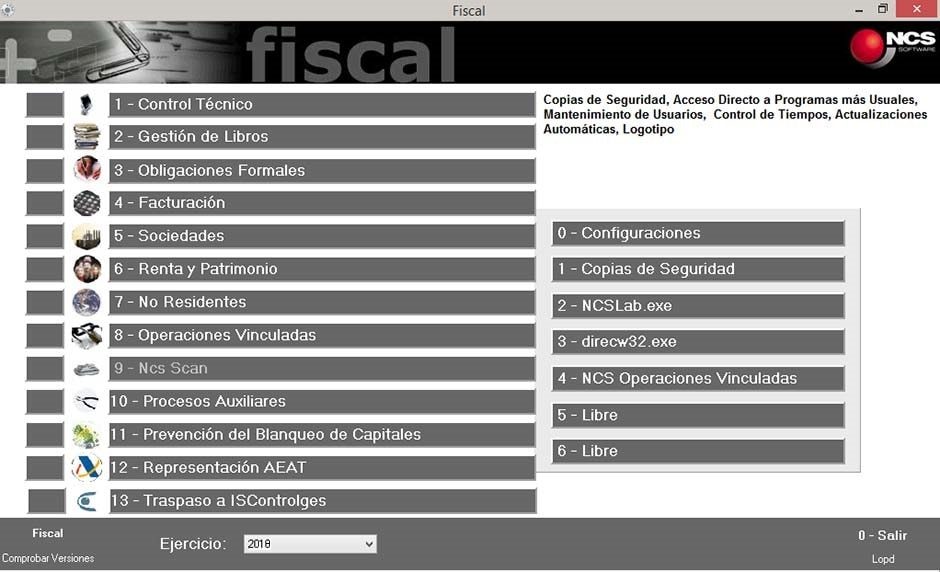 That a supplier like NCS has delegations in the main Spanish cities gives confidence. The local factor is decisive when obtaining software, especially in a sector where you have to be up to date with the law and regulatory changes.
About your consulting management software: NCS Asesor is a complete suite of tools that share a common database called "Entorno Asesorias". Customer information can be used by each area: Labor, tax, accounting. Their applications work locally and have a web service for documentation. Another advantage of NCS is its online technical assistance, connecting with the PCs through Teamviewer.
Web: ncs.es
10. Cai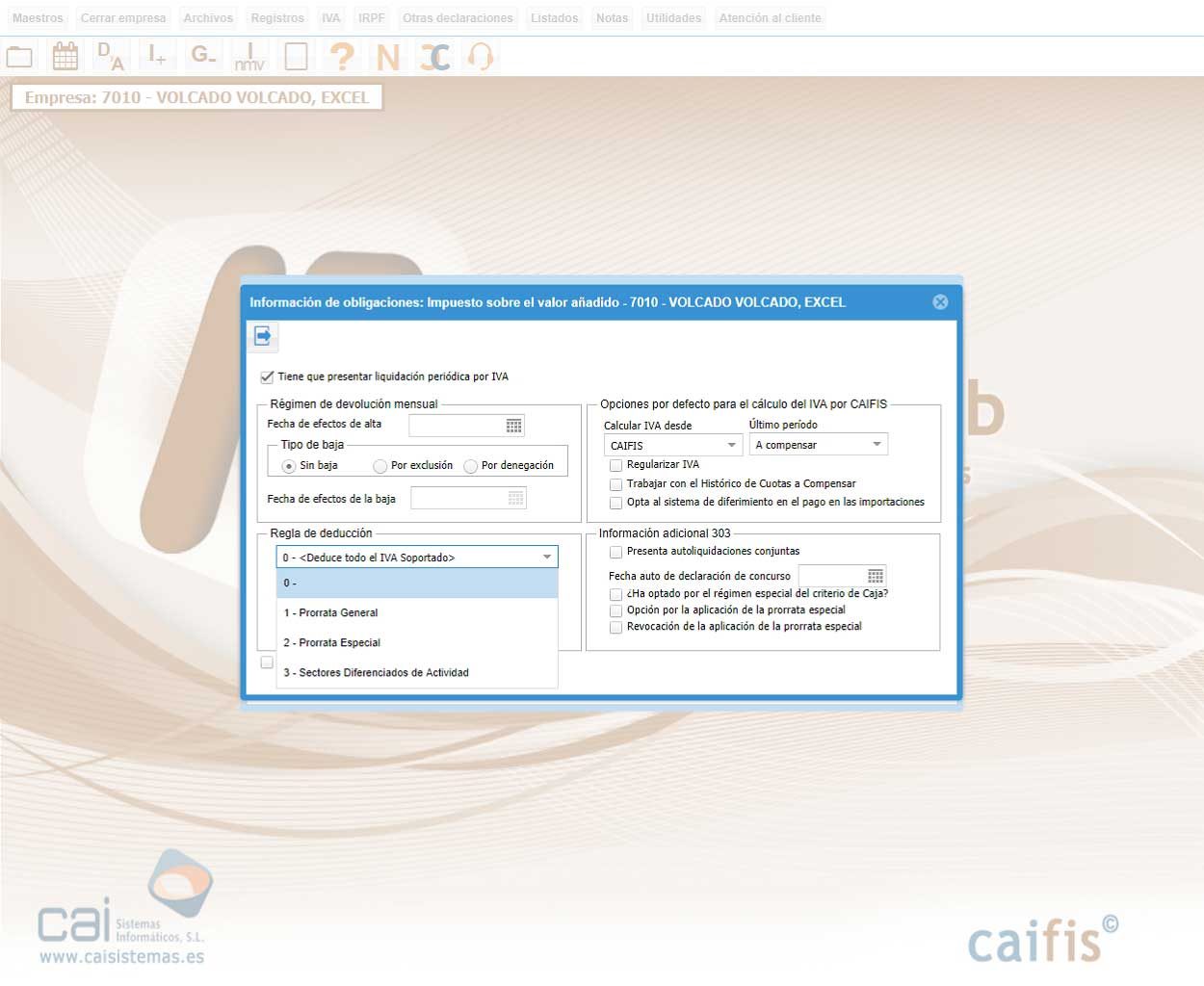 CAI Soluciones Informáticas's initiative is based on building a customized system. We will achieve select which consulting programs to hire and if we want an installation on the computer or we prefer the cloud.
Your five options are: accounting, labor, taxation, companies and billing. The price is also "made to measure" and is based on the number of advisers and companies to manage. As an example, the most basic option in local starts at 31 euros per month. An experience of more than 30 years in the market, guarantee the excellence of CAI as a first level supplier.
Web: caisistemas.es
Comparative table of the 10 counseling programs
In order that you can easily compare the different software proposals for your consulting, we have created the next table. It specifies if we are facing a vertical solution, area for which it is recommended, and other characteristics to pay attention to.
| Counseling Programs | Software Type | Area | Cloud | Users | App | Prices |
| --- | --- | --- | --- | --- | --- | --- |
| Amphix | Billing | Tax and Accounting | ✔️ | Unlimited | Android, iOS | Consult |
| a3Advisor | Vertical | All | Cloud and Local | Unlimited | ❌ | From € 160 / month |
| Sage Dispatches | Vertical | All | Cloud and Local | 4 (Sage 50) | ❌ | Consult |
| His office | Vertical | Tax and Accounting | ✔️ | Unlimited | Android, iOS | From € 29.95 / month (1 user) |
| Altai | Vertical | All | Cloud and Local | According to licenses | ❌ | Consult |
| Geyce | Vertical | All | Local | According to licenses | ❌ | Consult |
| Tunuve | Billing | Labor and Accounting | ✔️ | Unlimited | ❌ | From € 540 / month (2000 invoices) |
| Aplifisa | Vertical | All | Local | Consult | ❌ | Consult |
| NCS Advisor | Vertical | All | Local | Consult | ❌ | Consult |
| CAI | Vertical | All | Cloud and Local | Unlimited | ❌ | From € 31 / user / month (local) |
Other Helpful Counseling Programs
Consultants have at their disposal, at the same time the tools of their sector, other applications to be more productive and better organize work. Some of those programs that can be of great advantage in counseling are the following:
Client administration. The CRM is like a "super agenda" that helps us to store our customers' data, keep a record of all interactions and schedule notifications so that we do not forget any important event. If you are looking to know some programs, take a look at our post on CRM's for SMEs.
Document management. Correctly managing the documentation in a consultancy is important. The advisor works every day with declarations, contracts, accounting books, etc. Document management systems, or DMS, are useful for filing and locating all kinds of documents.
Task and project management. A project management software is suitable for creating and organizing tasks among the participants of a consulting area. It can also serve as a communication and file exchange tool with clients.
We put at your disposal other resources that may interest you: If you are part of a labor department, you have this entry on HR tools, and if you are an advisor to a tax department, you may want to read something about accounting software.
Common functionalities of consulting software by area
Within the consulting software there are solutions for the tax, accounting or labor area. Each of them has a series of similar functionalities in all providers. Let's see the characteristics in the next table:
conclusion
These are some of the programs for professional consultancies and firms that will provide you with tax, accounting and labor solutions. The best way to know which is the best software for your advice is to put yourself in the hands of professionals. Our service has no cost and objective. Once we know your requirements, we will recommend the best option available. You can request advice through the contact tab.