Running any business is a monumental challenge, but the office software it can make your life easier. Online store creation platforms, CRM, diagram generators, agenda organization ... You have at your disposal a multitude of tools for you and your workers to face each of the daily tasks.
We present six of the the best applications that you can integrate into your desktop. Each of them offers a good level of functionality, a first-class interface, and cross-platform support (so they work on various devices). They can all make a real difference in your day-to-day operations, whether it's a team of two or 20 people.
SumCRM
Customer relationship management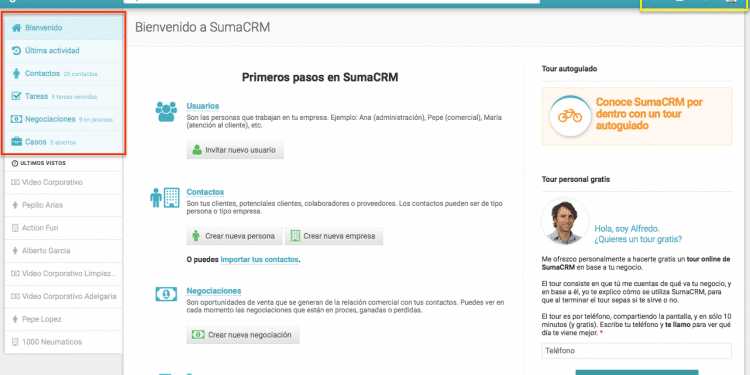 Integrating a CRM into your office routine is a great decision. SumaCRM centralizes your contact list, automatically records interactions with customers, assigns tasks to staff, and tracks the process of selling products and services.
SumaCRM is a office software focused on customer relationship management potential and portfolio. Ideal for SMEs that do not need a complex CRM. Thanks to its platform, a large number of tasks and processes can be easily managed. One of the peculiarities of SumaCRM is that it enables integration with email clients such as Gmail or Outlook to have all the information in one place.
At the same time, you get a one-month free trial to see if it's right for your company.
Price range of payment plans: varies according to the number of users. Between € 49 and € 199 per month.
Shopify
Marketing online has never been so easy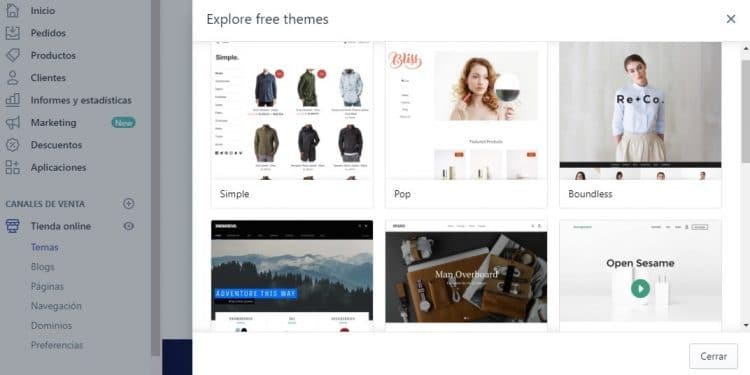 Today's businesses are not just about physical development. The Internet is a critical asset for development. If you are marketing a product, you must be on the net with your own online store. An online store is not strictly office software, but it is a platform that you can manage from your office or anywhere. Shopify It was born with the aim of being a snowboard sales store, but today it houses more than 500,000 customers who have decided to use its functions to create their own online store.
With Shopify, it's easy to design a virtual store from scratch, offering professional templates for companies in all industries. At the same time, it enables you to customize each aspect, follow each sales procedure and integrate different payment methods.
Shopify has a 14-day free trial period, then offers you three pricing plans based on the features you require:
Basic $ 29 / month
Shopify: $ 79 / month
Advanced: $ 299 / month
website: Shopify
Trello
Project management and team collaboration

And there are office software like Trello that serves to boost work administration at different levels. It is an excellent program with which you can coordinate any type of project, while storing all the information in the Cloud without risk of loss. Best of all, you can access Trello from any device with an Internet connection.
Trello It is designed so that you can create, plan and coordinate the work of your team to promote a specific project. From this dynamic, it becomes a functional tool for commercial operations, advertising strategies, creative processes, etc. National Geographic, Kickstarter or Google itself are among the illustrious Trello customers who choose it for its practicality.
Trello has a no-cost plan with basic functionality, although sufficient for freelancers and small companies. If you require more, you can enter payment plans starting at $ 9.99 per user per month.
Lucidchart
Create flowcharts, diagrams, and concept maps for your presentations.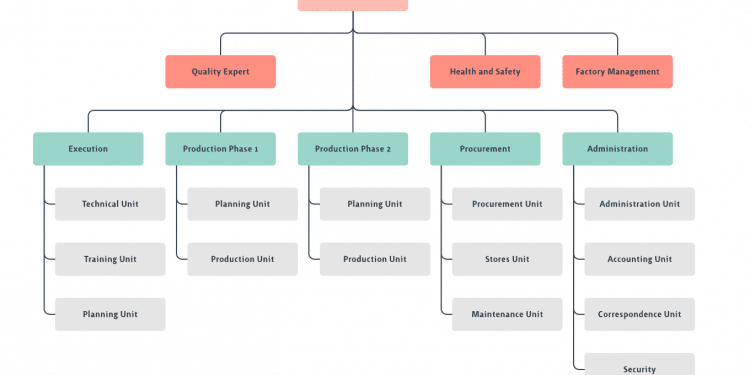 If you are a fan of visual presentations, Lucidchart can't be missing from your desktop computer. Creating a professional-looking flowchart or diagram takes just a few minutes with its simple tool, which, while providing a wide range of templates, formatting capabilities, and forms, is intuitive and easy to learn. You won't need a manual to align hierarchies, edit entries, or rearrange items in Lucidchart.
With Google Drive integration and real-time changes made by other authorized users, team collaboration is simplified. Since Lucidchart also works with OmniGraffle, Microsoft Visio, and Google Docs, it is a flexible platform that can be used in most environments.
Pricing options:
Basic account for € 4.95 per month per user. The basic account includes an unlimited number of forms and documents and 100MB of online storage.
Pro account for € 8.95 Supports Microsoft Visio import and export.
Team account of € 20 per month for team management and administration.
website: Lucidchart
Evernote
Document management and classification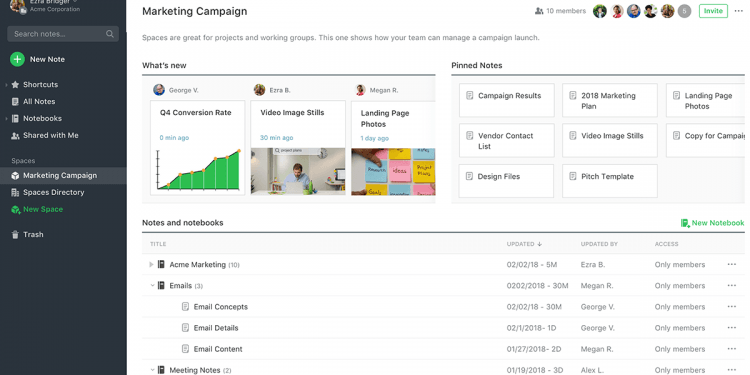 If you are looking take notes of your ideas or organize your work using notes, Evernote is that desktop software that is convenient. With its platform, you can completely organize everything without major complications. Basically download your app on your computer, cell phone or tablet and share with others what you already have established in your routine.
With Evernote, you can schedule your meetings or to-dos, schedule your activities, store audios, images, or notes, set deadlines for your tasks, or work with your team in a more dynamic way. And if you want to personalize your searches, add tags and categorize each activity or topic to manage your work much more efficiently.
Evernote, as you probably know, offers a free version with many alternatives, a premium plan starting at € 6.99 per month and the Business option for teams at € 13.99.
website: Evernote
Dropbox
Store documentation in the cloud
Dropbox is another must-have desktop software. It offers you data storage space and accessibility from any cell phone device with an Internet connection. Its ability to securely store your company information in the cloud makes Dropbox a very useful tool.
Dropbox It enables you to work remotely on different projects with other people or share large files.
You have a free plan with 2 GB of space. From there you can enter the plus plan for € 9.99 for individuals and freelancers or opt for company plans, equipped with greater security and sharing tools, from € 10 per user per month.
website: Dropbox