Power BI Desktop is the local version, where you can design your reports. But, in real time, you need to share your work (reports) and dashboards across your organization. To do this, you need a Premium license. However, you can try the Power BI Pro 60-day path. Let me show you how to sign up for the Power BI service.
How to sign up for the Power BI service
First, go to the official Microsoft Power BI website by clicking this link Power BI Pro. Then click on the Free Trial to start your Power BI 60-day trial.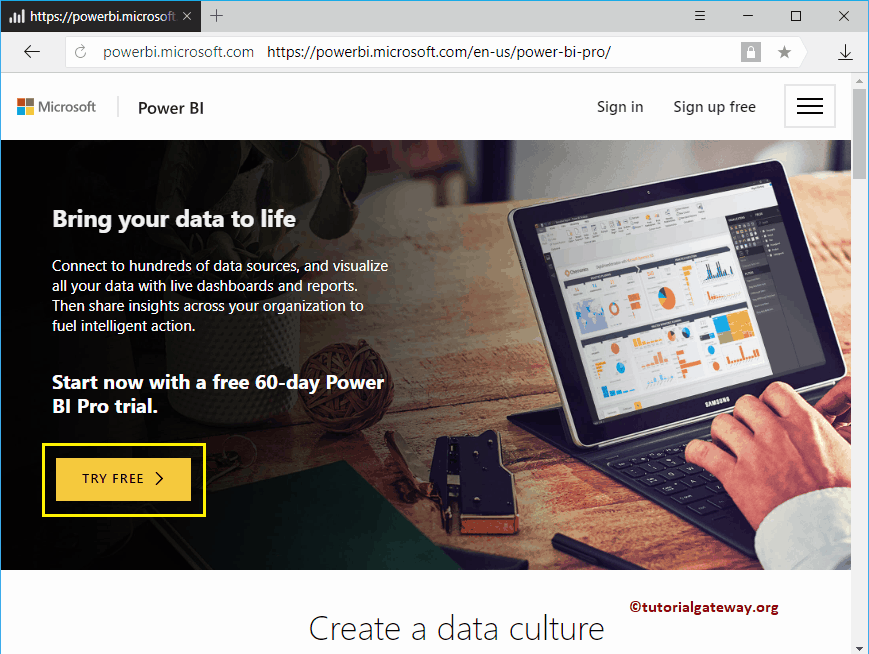 By clicking on the Free Trial button opens the Start window. Here, you need to provide the email id of the company. Remember, it will not accept your personal email like Gmail.
Once you click the Sign up button, Power BI sends a verification code to the email you provided. You have to use this verification code on the next screen.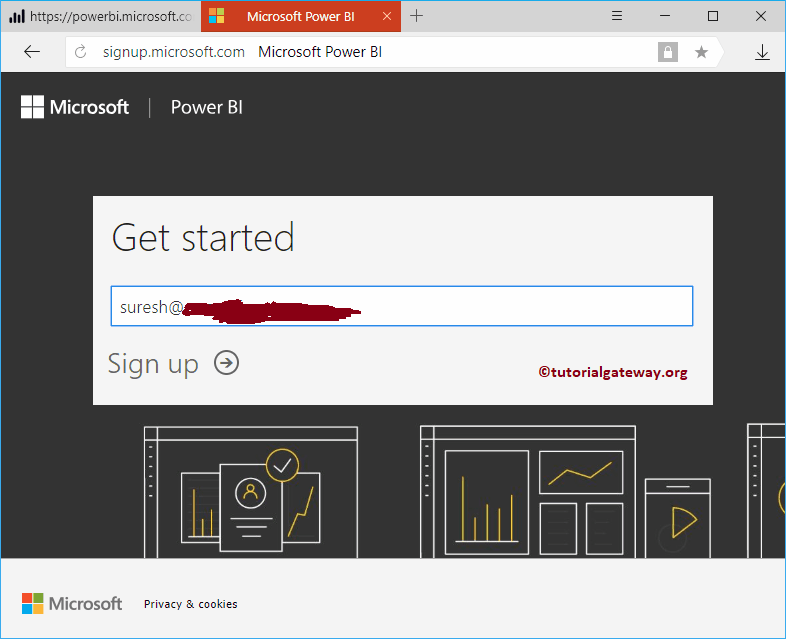 Then fill in these text boxes with your personal information.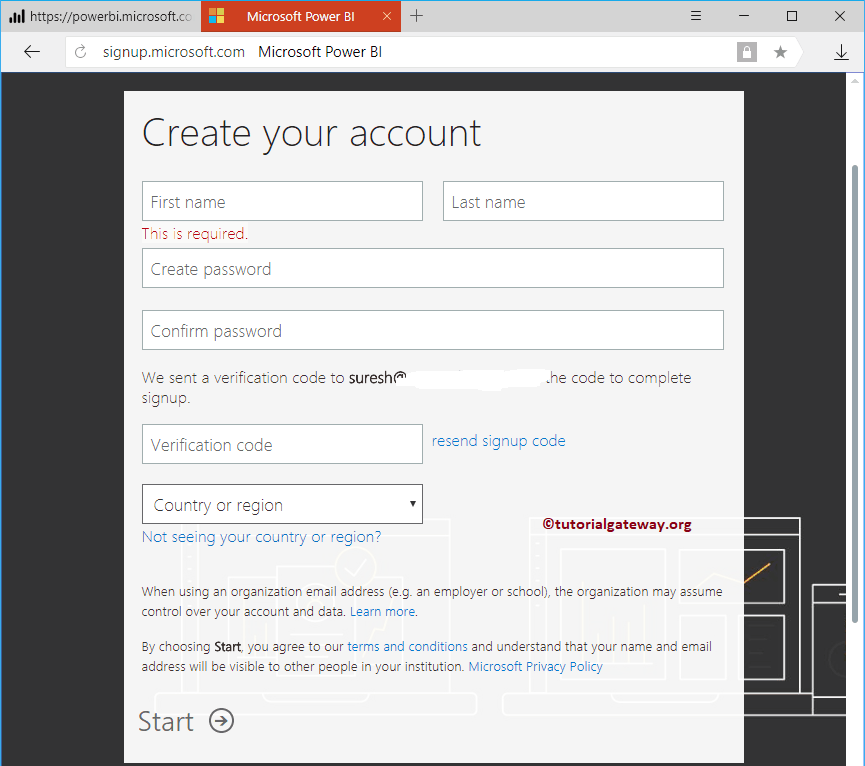 Now you can see the Power BI workspace.