Time to read:
3
minutes
With the October 2020 release From Power BI Desktop, Microsoft has embedded a sample data set directly into the product. While some commonly used training and demo data sets already exist, there are benefits to having a basic beginner Financial data set included.
This data can speed up the learning experience for new users, particularly those who only need to focus on reporting on existing data sets in their organization and don't need to know much about data modeling right away.
With 700 rows and 16 diverse columns, it is not a large data set. For new users or for people looking to create a quick demo to show off some features, you may be in the right niche when creating content for the first time with Power BI Desktop.
There are some discrete or categorical attributes:
Segment
Country
Product
Discount band

There are some fields related to the date:
Date
Month number
Name of the month
Year
Interestingly, the data ranges from 2013-2014. I know it is a sample dataset, but I am viewing product demos where initial impressions of this modern BI tool in 2020 and beyond include sample data that seems out of date. Perhaps it could be a good Power Query training exercise to update these dates instead of centrally ...

Finally, some numeric fields:
Sold units
Manufacturing price
Sale price
Gross sales
Discounts.
Sales
COGS
Profit


The inclusion of the financial dataset comes along with some other notable additions for newer users that are hard to miss.
Instead of an empty blank canvas or blank field area, Power BI Desktop now includes helpful directions to get started. These include canvas watermarks, visual tips, and more.
Think about your first experience with Power BI Desktop or talk to new users. Was Power BI intuitive? Would you know that you should get data on tape? These prompts may not be as helpful for experienced users, but they speed up learning and provide a much better appearance for the app than a large blank canvas.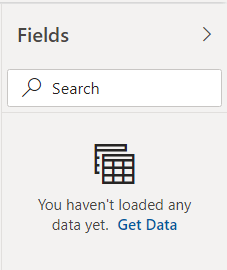 Selecting the option for Test a sample data set and then choose Load data provides access to the new sample data set.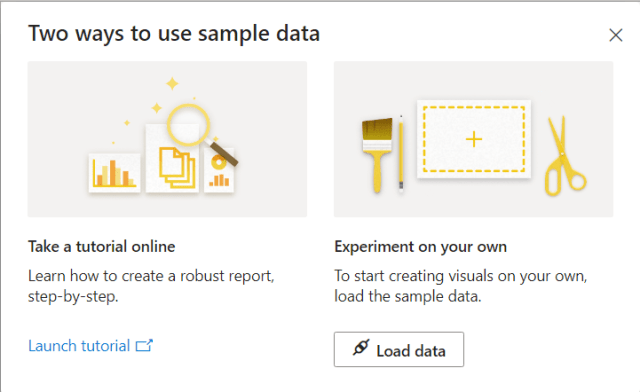 the Financial sample.xlsx file included with Power BI Desktop has a simple finance table. Users can upload as is or choose to transform before uploading.

What you think? Will these new features be useful for learning Power BI? Do you plan to use the new sample data?
Payment links

As an Amazon Associate, I earn on qualifying purchases.