En este artículo, le mostramos la lista de configuraciones del panel de Power BI que están disponibles para usted. Para esta demostración, usaremos el Sexto Panel disponible en mi área de trabajo de Power BI.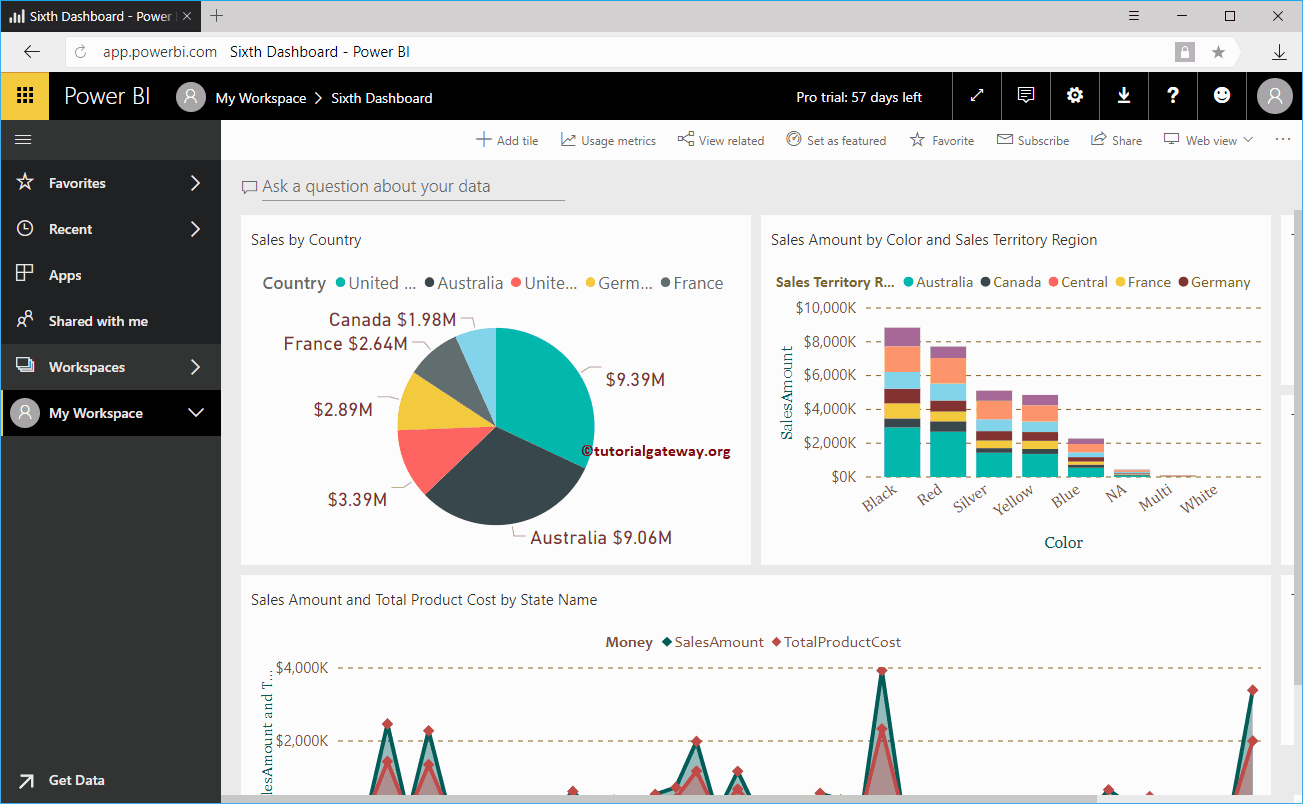 Configuración del panel de Power BI
Para cambiar esta configuración del panel de Power BI, haga clic en el … en la esquina superior derecha, como mostramos a continuación. A continuación, seleccione el Configurations opción del menú contextual.
Select the Configurations opción abre la ventana de configuración del dashboard.
Dashboard name: You can change the name of the panel.
Questions and answers: Permite al usuario hacer preguntas sobre los datos. Es muy útil generar imágenes completas utilizando lenguaje natural.
Dashboard tile flow: Si habilita esta opción, el panel de Power BI ajusta automáticamente la posición de los mosaicos.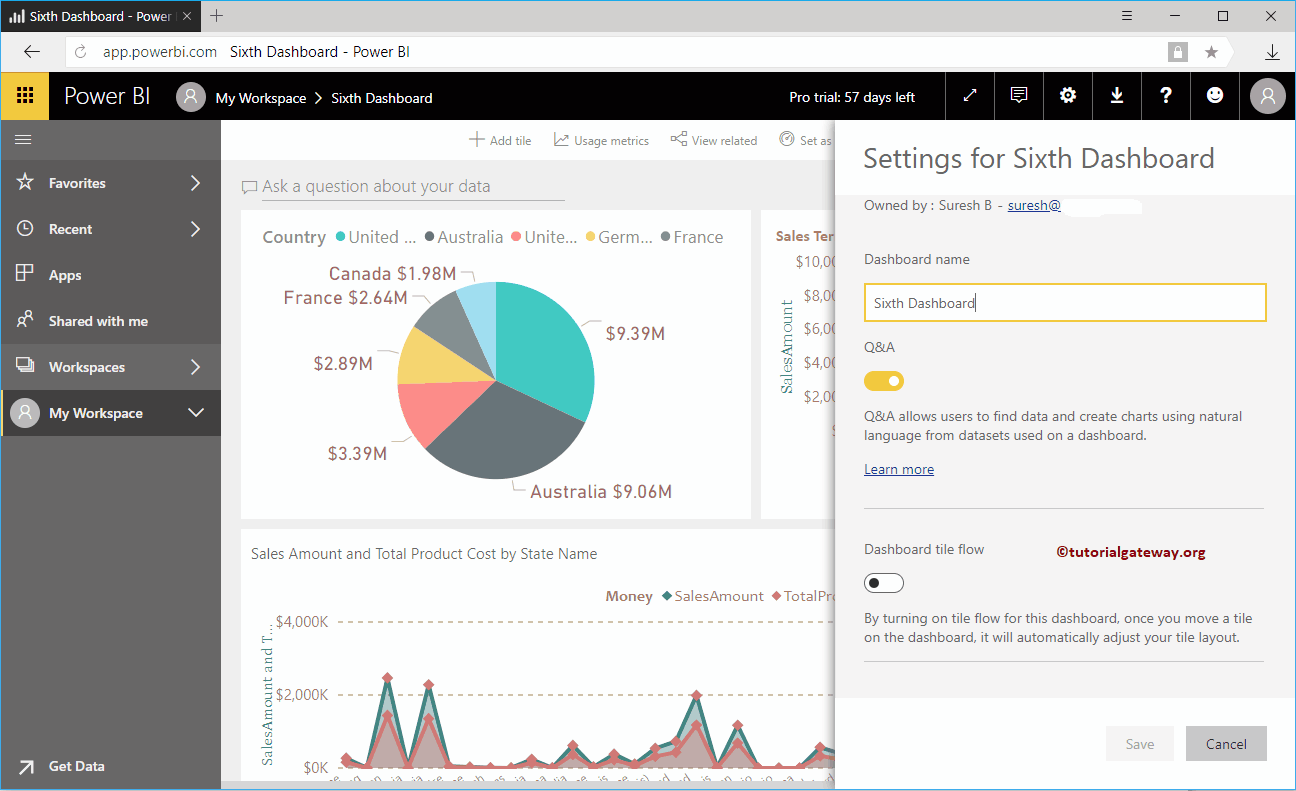 Permítanme Desactivar Preguntas y respuestas, y el mosaico del Panel de control se activa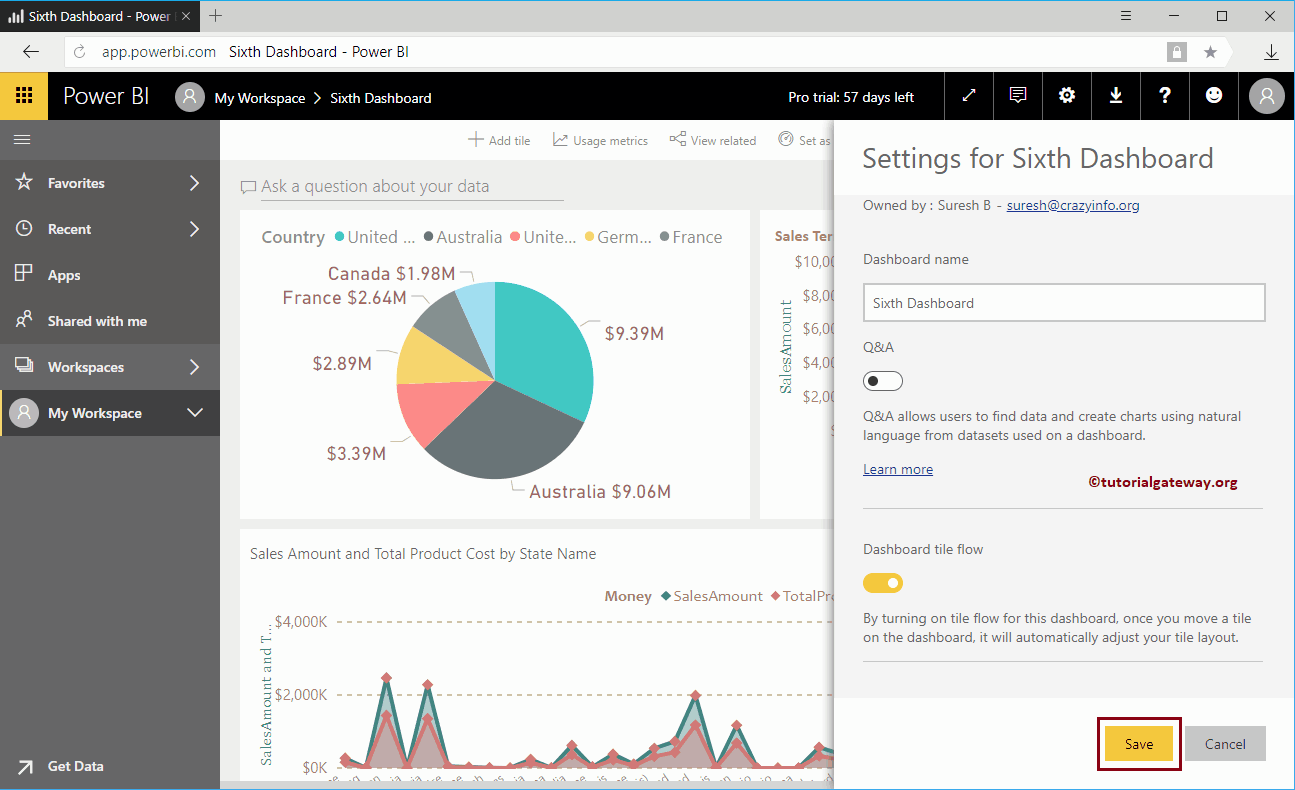 Como puede ver en la captura de pantalla a continuación, Ask a question about your data removed from the dashboard. Note that I was unable to capture the tile flow.
Créeme. Funciona