LinkedIn Premium is the paid subscription in social networks most used by professionals. The difference with standard Linkedin is that it gives you a user level with more benefits and tools aimed at the professional sector.
Is LinkedIn Premium worth the monthly fee or is it better to stick with the free version?
What is LinkedIn Premium?
LinkedIn is the largest professional-centric social media website. While the site is free to use, there are many features that are only available if you subscribe to LinkedIn Premium. Premium is primarily intended for job seekers, recruiters, and those looking to attract new clients to their businesses.
Another benefit is access to the LinkedIn Learning platform that allows you to acquire new knowledge and improve your skills.
Annual prices range from $ 29.99 to $ 99.95 per month, with a 1-month free trial available to all LinkedIn members. However, several features are standard at all levels of the plan: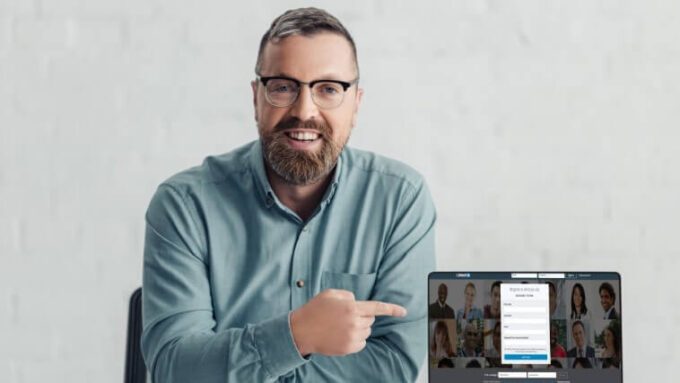 Premium subscription plans
There are four different levels of LinkedIn Premium, each intended for a different type of user. Here's a breakdown of each plan's features, pricing, and who they're intended for:
There are 4 different plans with various options for users seeking employment, sales and recruiting professionals, as well as general professionals who want to get more out of LinkedIn.
LinkedIn Learning - All premium accounts have access to the site's library of online courses, with topics ranging from spreadsheets to online marketing.
If you have a free account and want to upgrade, you can compare the different types of accounts:

Premium Career
This is the option ideal if you want to increase the chances of getting a better job, the profiles with Premium Career are hired the double fast on average.
Detailed Features:
Direct messages to recruitment technicians.
Who's viewed your profile. See who has viewed your profile in the last 90 days and how they found you.
Outstanding candidate. Capture the interest of recruitment technicians as a prominent candidate.
Information about candidates. See a comparison with other candidates.
Online video courses. Learn new skills from experts and strengthen your knowledge with LinkedIn Learning.
Cost: 29.99$USD / month.
Premium Business
It allows you to obtain detailed information of companies to contact them directly. Members with Premium Business get on average 6x more profile views. This option is ideal for those who want to expand their network.
Detailed Features:
15 messages to communicate with anyone on LinkedIn, even if they are not connected.
Who's viewed your profile. See who has viewed your profile in the last 90 days and how they found you.
Business information. Get detailed information on the growth of a company and its functional trends.
Unlimited viewing of profiles. View profiles through unlimited search results, up to 3rd graders!
Online video courses. with LinkedIn Learning.
Cost: 47.99$USD / month.
Ideal for finding new prospects, customers and accounts in your target market. It allows you to access detailed information on the profiles (without being connected) for a more personalized communication. Build trusting relationships with clients and prospects.
Detailed Features:
20 posts to communicate with potential customers even if they are offline.
Independent sales interface.
Advanced contact search, with advanced search filters such as location and age level.
Custom lists of prospects and accounts.
recommendations of saved prospects and contacts.
Alerts and information, in real time about your prospects, such as job changes and company growth
Premium functionalities, like who has seen your profile and the unlimited viewing of profiles.
Online video courses. with LinkedIn Learning.
Cost: 64.99$USD / month.
Recruiter Lite
Find and hire the best candidates.
30 posts  to contact any member and save time by using the suggested templates.
Who's viewed your profile.
Advanced search.
Unlimited viewing of profiles.
Smart suggestions. Use dynamic suggestions when searching to discover more candidates.
Automatic candidate tracking. Track candidates and vacancies with Projects.
Integrated contracting. Manage your candidate list from one place.
LinkedIn interface with special functions for recruiting.
Cost: 99.95$USD / month.
* Annual hiring.
Really worth it? Should I pay for a Linkedin subscription?
It depends on what you plan to use it for. LinkedIn Premium certainly has some features that can count as long as this is a major network in your midst.
If you are a recruiter, business owner, or salesperson, LinkedIn can be a great way to connect with potential clients and candidates. This is especially true if most of the people in your industry use LinkedIn as a way to connect with other professionals. However, before getting a subscription, you should carefully consider whether LinkedIn is the ideal way to build a network.
For regular usersOn the other hand, the only real benefit is the additional job search features. However, if you are currently employed or not actively looking for a new job, the mail-in credits and seeing who viewed your profile may not be worth the price of admission.
Nevertheless, if you are currently in the process of looking for work, this might be a good time to try the trial version.