This is Linktree, a tool with which you will no longer have to change the links of the bio of your Instagram profile anymore, because it directs you to a page that has multiple links !!!
How Linktree works
When a user enters your profile and clicks on your new link, linktree, for example: www.linktr.ee/rmarketingdigital will direct them to a web page where they will find different links, from the article you talk about in your last Instagram photo, downloading your free ebook, your Facebook page, your training programs, your services, your Spotify lists… Isn't that great?
You will no longer have to change the links to your article, but best of all, with a single link in your bio you will be able to show all the content that your community needs, and you will optimize your Instagram traffic.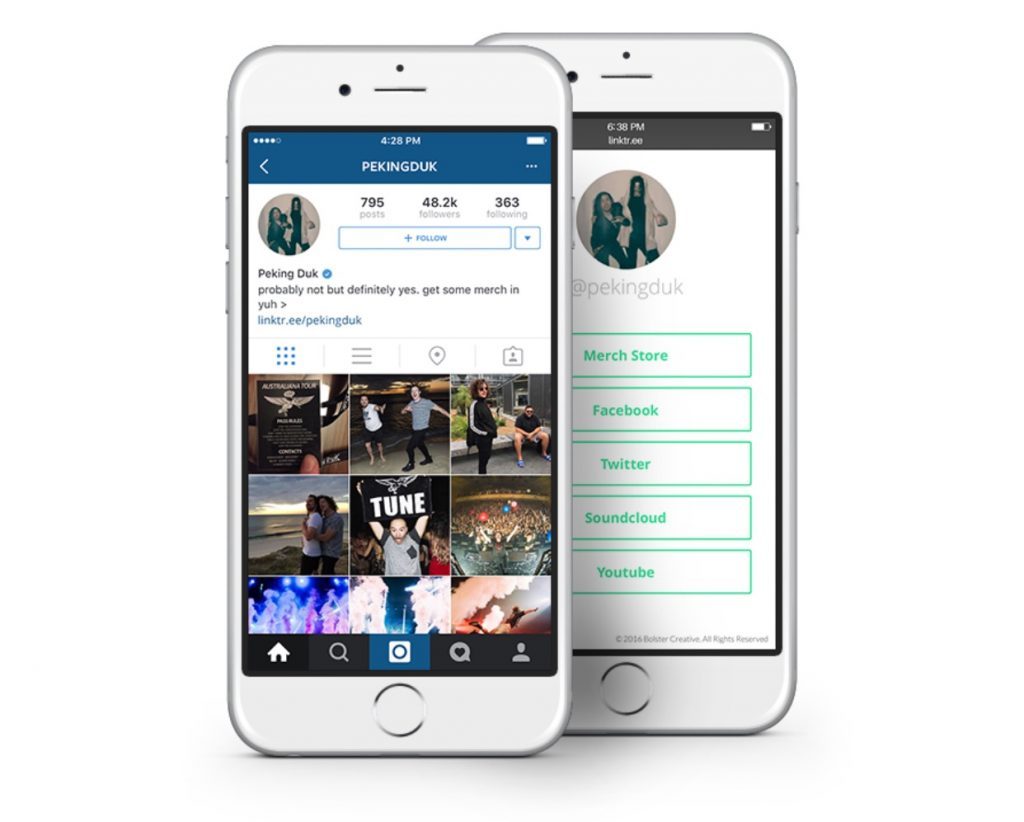 How to join Linktree
You can sign up from your smartphone or from your PC. First I explain how to do it from the smartphone. You just have to enter www.linktr.ee and register with your Instagram user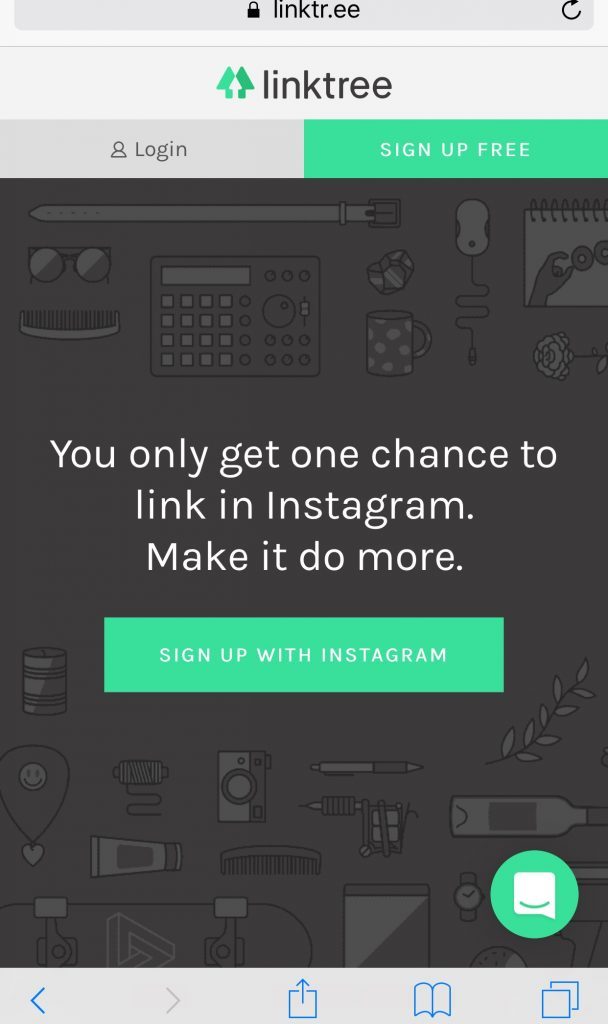 Click on "Add new button / link" and start adding the links you want to include and the titles:
Your latest articles on the blog
Your ebook at no cost to download
Your facebook page
Your training programs
Your services ...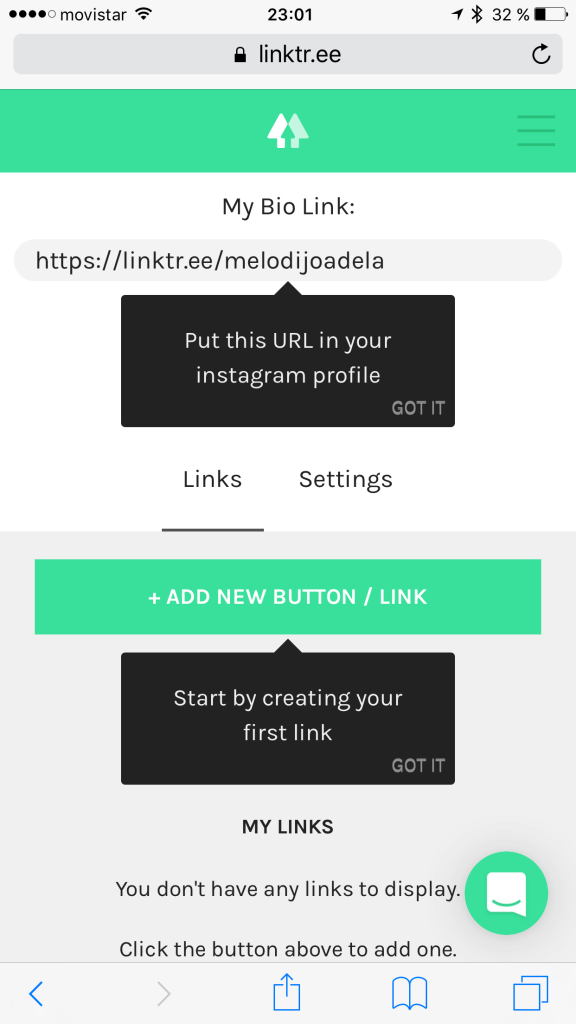 This is how all the links would be with their corresponding titles: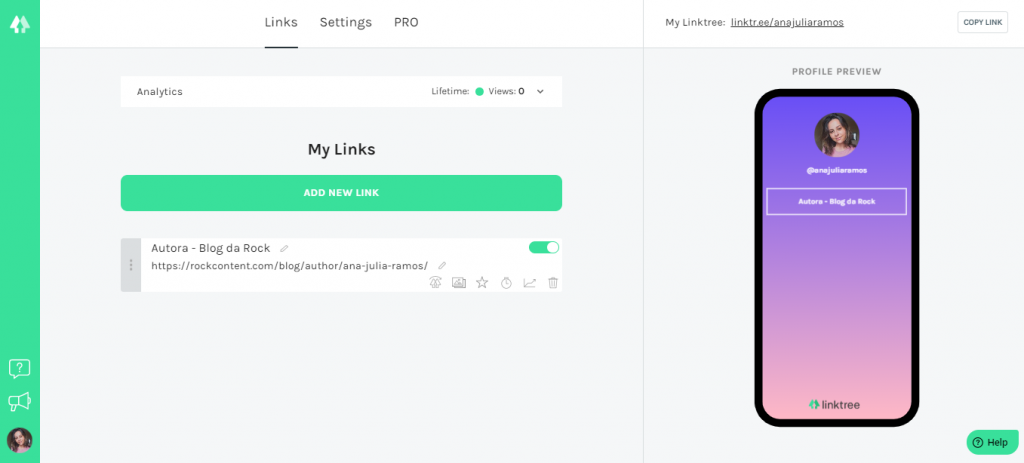 You can also select the colors of your Linktree page: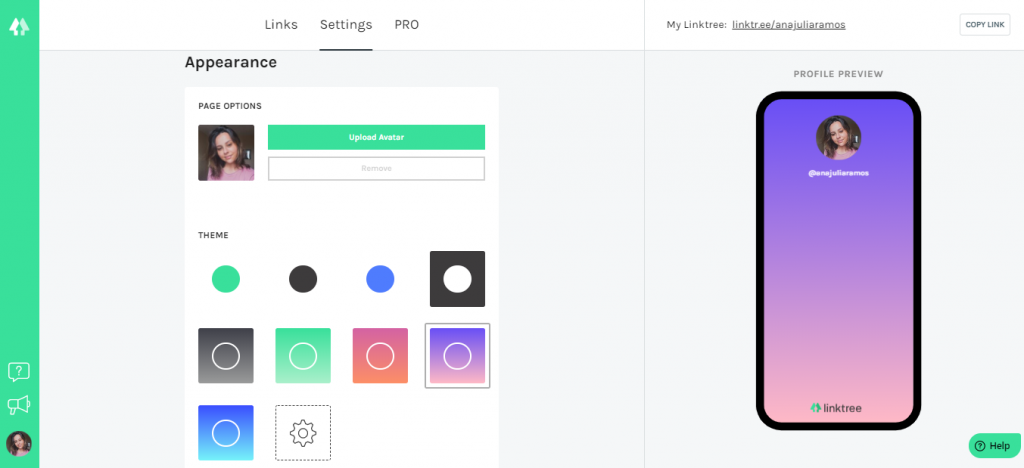 And you can now add the URL that has been generated in your Instagram profile.
It is always much easier if you can manage it from your PC: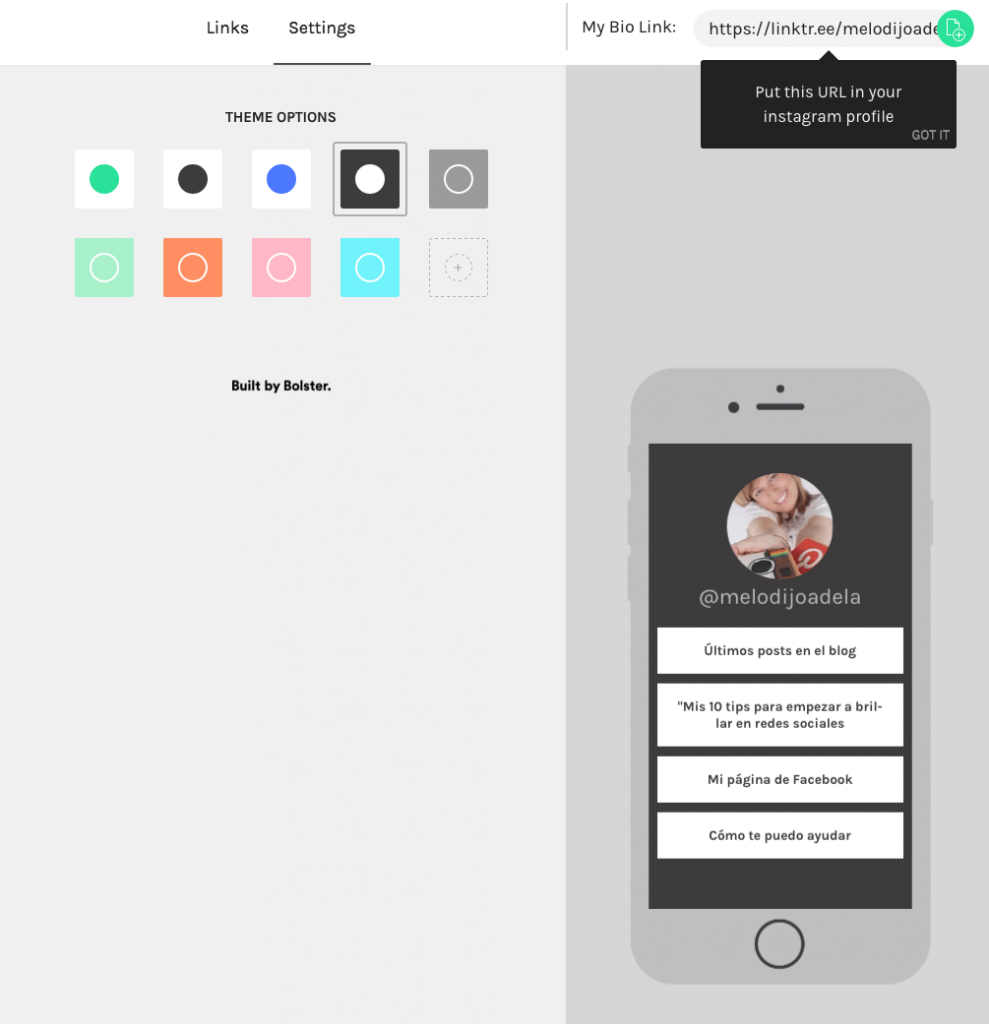 Linktree opinions
We have tried it and yes, you can manage different Linktree accounts, but it's like it happened at the beginning on Instagram, that every time you had to leave one account to enter another. One trick we use is to connect to Linktree from different browsers: Safari, Google Chrome, smartphone ... and in each one we manage different Instagram accounts.
Another tip for tracking clicks is to use bitly on the links used in Linktree.
The alternative to Linktree: Metricool
Metricool's Instagram bio link is possibly the best alternative to Linktree. It has buttons in the bio link, it also gives the possibility of linking all the images that you share on your profile with a link.
What advantages does it have?
 The Metricool link:
It allows customize the buttons with your brand colors
It's simple and intuitive create buttons or add links to posts
It allows combine buttons with links and links in your publications
it's possible add unlimited links
No watermark