We are back with a new tutorial on Keyloggers. In this tutorial , you will learn the following topics
How to make a keylogger for any window and keep logging each and every keystroke of your victim.
How your personal information can be tracked.
How to protect yourself from these types of keyloggers.
Accessing third party accounts without your authorization is a crime. The purpose of this article is informational only.
This is one of the many tools used to get Instagram keyseven hack Gmail , hotmail and Facebook.
Keylogger or keylogger
It is clear from his name that he is the registrar of the keys. Monitors all the keyboard keys you press on your keyboard. His full name is Keystroke log .
Your job is to create a log file for each keystroke. Everything the victim types using their keyboard, Keylogger is able to store all this. It also captures your credit and debit card details, username and password, your messages, etc.
Type of Keyloggers
Hardware-based keylogger
Software-based keylogger
Hardware-based keylogger:  It is a very small cylindrical looking device that connects to the target system and then starts monitoring every keystroke. Once completed, we can see what kind of victim is on your system.
Software based keylogger: -  It is a computer program that is designed to monitor all keystrokes. It is designed in some way, without the knowledge of its victim, it is installed on their victim system and then it can monitor all keystrokes. It is able to bypass small firewalls and antivirus.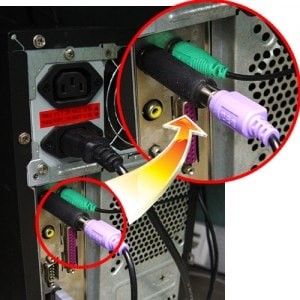 Software-based keyloggers are of many types:
Based on hypervisor
Kernel based
API-based
Grip-based form
Based on Javascript
Based on memory injection
So, today we are going to create a software-based keylogger.
How to make a keylogger?
We will use the Beelogger tool. You can download this tool by doing click here and you can also clone this tool on your Kali linux by typing the following command.
git clone https://github.com/4w4k3/BeeLogger.git  
Before installing this tool. I would recommend that you install wine34 first. After successful installation of wine34. Now, you can install beelogger. Otherwise, you will face some mistakes.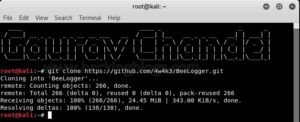 To install the beelogger tool on your Kali. We use the command:
This will start updating your Kali and it will ask you which platform you wanted to make a keylogger. I select here Windows 10. You can select this option according to your choice. After this click next next and so on ... and install the settings.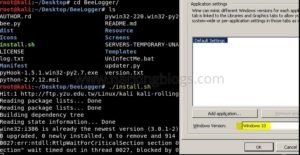 After completing the installation process. Run Bee Script to make a Keylogger. Kind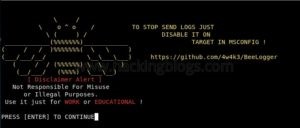 Now you can see this kind of interface. This tool is very easy to use and anyone can use this tool. Here, you can see [K] - Generating Payload
Press K to generate a payload and then it will ask you for some options like select 1 for the software file adobe flash type . Just select the option according to your need. I select 1 options here.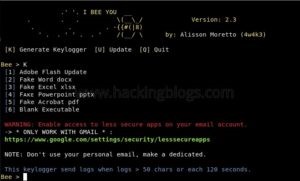 Now, it will ask for your Gmail ID and password where you want to receive the records. Ideally, create a new Gmail account for this purpose. For logical reasons you should not use your original Gmail account. After giving the email id and password, you should go to this link and click on Allow less secure apps for fake Gmail account.


It will start generating your Keylogger. Once completed, this keylogger will be present on your Beelogger / dist / Adobe_Flash_.exe

Once his victim double-clicks this file, the attacker will receive all the keystrokes from his victim's system.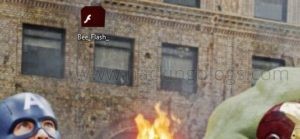 The script will send all logs to Gmail once it completes 120 words or after 2 minutes.