Do you want to learn how to run contests on Instagram? First of all, you should know that we have not done any contest on Instagram for increase our number of my followers.
You have certainly seen posts like this on Instagram.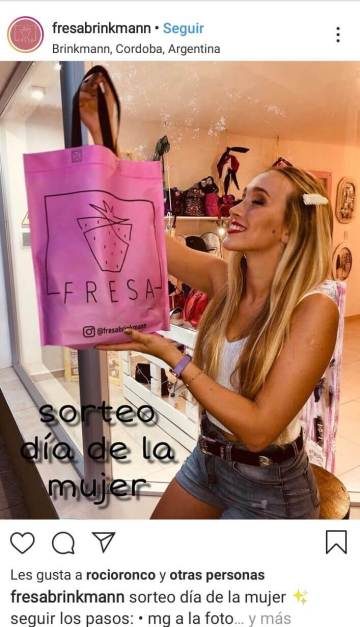 Requirements to be part
One of the main points that you have to keep in mind when you are going to launch a contest on Instagram is what are the requirements to be part.
These are some:
Like, comment or tag contests
To take part in the contest, the user must do some or all of these actions, as you choose: leave a like to a photo, comment on the article or tag one or more friends.
User-generated content contests
It consists of promoting the participation of users who must share their best photos about the topic you choose, with the hashtag that you have established. It is a good way to increase your audience's engagement and work on your personal brand.
What is essential in this first stage is explain very well how Instagram users can enter the giveaway and have a chance to win the prize.
Establish a clear theme
If you decided to opt for a contest in which the content is generated by users, then let's get to it.
Here are some ideas you could use:
If you sell hair products, it doesn't seem like a very crazy idea to ask your followers to participate by posting a selfie with their best hairstyle, right?
Make your products the protagonists
Something as simple as asking users to select the product from your store that they like the most and share it on their Instagram can be highly effective.
At the same time, to gain interaction and followers, you will also be able to discover which are the products of your store that they like the most.
Create a hashtag for the occasion
Create an ideal hashtag for the occasion by following these guidelines:
keep it simple to remember
that is related to your brand or your niche
make it original and authentic. If a lot of people are already using it, discard it and find another one.
Choose an attractive and consistent prize
If you have a clothing store, it doesn't make much sense to give away a fish tank, don't you think?
Not only is it essential that the gift you choose for your contest is attractive and desired by users, but also be consistent.
It has to be something that interests your audience.
Otherwise, if your prize is inconsistent, the contest may not have the expected results.
Spread the word
What's the use of launching the best contest in the world if no one has found out?
Use hashtags like # sweepstakes #contest, etc. to spread the word. Share a photo on your feed and in your stories so that it does not go unnoticed by anyone.
You can also share it on Facebook, your blog or other channels. Just because the contest is active on Instagram does not mean that you cannot promote it on other channels. 😉
Draw the winner
Once the deadline to join the contest is over, it's time to select the winner.
For this, you can use Easypromos.com to get around it. It is easy and very intuitive.
I hope this article on how to run contests on Instagram has been useful for launching your first giveaway.