If you want to know how to obtain a password for an Instagram account, you are in the right place.
Instagram is one of the most popular social networks today and there are some profiles that cannot be hacked. Next, we will introduce you to methods that we have tested so you can check them yourself. Maybe you are looking to recover your account, We will also talk, you will find a chapter in which I talk about how to recover it without having to hack yourself.
How to hack Instagram easy?
This is what we all want to know. Who wouldn't want to have that ability. We have investigated and there are many ways to accomplish this task. We will show you everything we know without saving anything
Can you see a Private Instagram?
We will not be able to see the profile of someone who has put "private" on their profile. In spite of everything, we will succeed in having the "belief" of this. Nothing better than living with illusion.
We test all apps that appear in google results on how "Hack instagram" and none works. If we believe that it will be so easy to violate a company of the dimensions of Instagram / Facebook, it is that we simply live in a bubble
Although it seems very obvious, the best way to review a profile that is private on Instagram, is following said account. The moment your application is accepted, you will have access to their photographs.
Along the way you will find super hackers who ensure this downloading an app. You will never get results.
Do you really want to Hack an Instagram account?
We are not going to ask you why you want to hack an Instagram account. We leave that to your conscience. You don't have to explain us.
Under no circumstances do we promote hacks or illegal access to Instagram accounts
There may be several reasons why you are interested in obtaining the access key to a profile. If you continue reading we will tell you more about the applications to unblock Instagram accounts
Is it possible to hack an Instagram account on Android or iPhone?
In the Google search engine there is a world of websites and apps that promise us that they can give us the password to any account.
You have possibly found many applications that ensure this. Many apps say they know how to hack an instagram account by cell phone. After having done an immense survey, we found Spyzie, the only app that adds something of value to our goal.
Spyzie has several very interesting tools at the same time to know the access data; at the same time, it allows us to acquire information on other social networks, or even track all the text messages that come and go on someone's specific smartphone without the need to root or jailbreak.
What does Spyzie allow us to do?
Geolocation: With the Spyzie application you can find the geographical location of an image on an Instagram account.
Contacts- You can find out everything about the people you are in contact with and also meet the people tagged in the photos.
RRSS: you can find out the pass all types of social networks, type: WhatsApp, Facebook, Instagram, etc. Unlike any other spy app, Spyzie does not require installing anything in the root of the smartphone. A simple smartphone app is enough.
Screenshots- You can get screenshots on the spied devices.
Message tracking: read the messages coming in and going out of the phone. You can even see deleted messages!
Access to images: even when the account is configured as 'Private' you can see and access all the images uploaded to the Instagram account.
Keylogger (keylogger): with this tool, you can know the keys that are pressed on your target's smartphone, so you can find out their Instagram password and then enter the application whenever you want!
How to get someone's access data using Spyzie, we will see below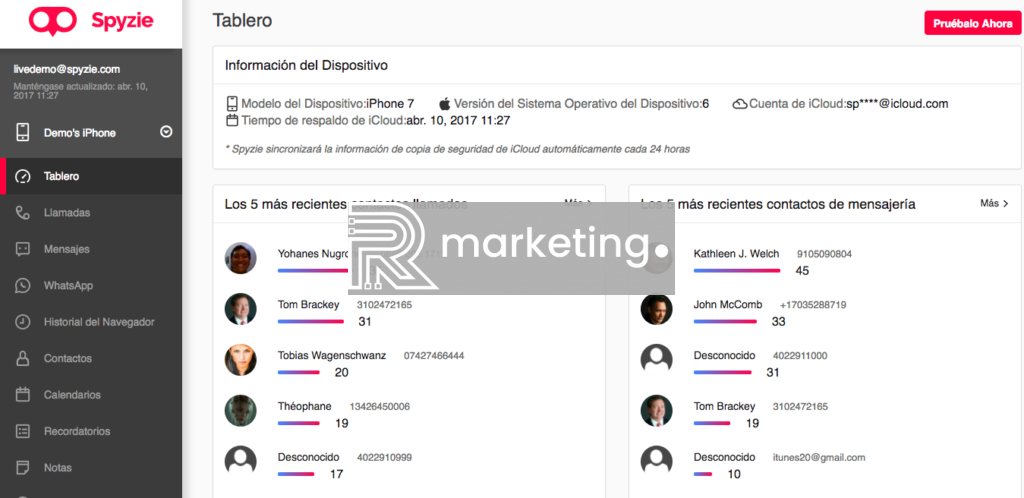 First we will create an account on Spyzie.
After receiving the welcome email, you will have the link and the details to log into the tool. You will be able to request a demonstration of the control panel through the following links:

Later you must install Spyzie on the smartphone you want to spy on.
You will be able to enter the data of the smartphone in the control panel.

With the 'Instagram' function you will have the option to view the images and messages.
The "featured" feature is not available by default.
You must manually activate the application every time you want to see instagram messages.
Alternatively, you can use the "keylogger" feature to find out the password and then directly log in to spy on an Instagram account from your own device.
The Spyzie website has a FAQ section where you can see the legal scope of the application. It is worth noting, the app is paid.
Can we hack passwords?
Many websites emulate someone's Instagram password hack, but they are fake.
Finding a useful app that does not belong to an advertisement is a bit difficult. In the Google search engine you will find several websites, despite everything, take a good look and choose the one with the highest social proof
In our case, they were all commercial promotion sites and none did what they promised.
The InstaHack website claims to be able to enter someone's user profile through simple methods.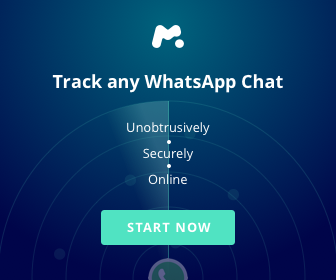 InstaHack - the most fake app in the county
Attention!
InstaHack is an app that has gained a lot of notoriety on specialized websites about Instagram but it is a big scam like a house and all it does is offer commercial promotion ads to generate money.
Do you want to know why this app to hack the social network does not work?
When you enter your website you will see a button that says "Start hacking".
Sounds easy right? When you click on this button, a screen appears in which you must enter the username or account you want to hack.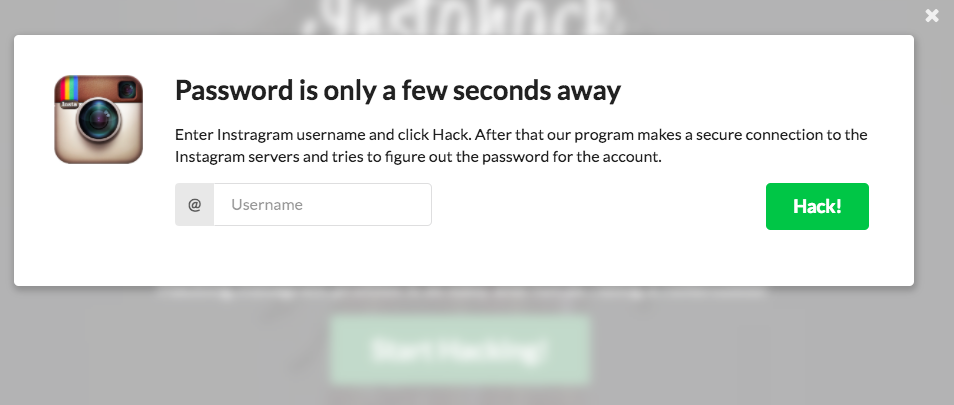 The application promises "in a few seconds you will get the password." Pfff, if it were that easy, all accounts would be hacked by now ...
What is there to do?
You enter the username and the hack begins.
You can see a progress bar and the profile photo (public) you have entered. Here you have the first deception. The profile photo is public, everyone can get it and it is very easy indeed.
When the bar reaches 100%, a countdown appears. The typical marketing technique to convey urgency to the user and invite him to act quickly.
The user, who cannot sit still, clicks next. More progress bars keep appearing which, when they hit 100% again, allow the download of a file called "password.txt".
Do you know what happens when you click? What you are going to see is commercial promotion… and of the beautiful one. You will never see the Instagram password hack.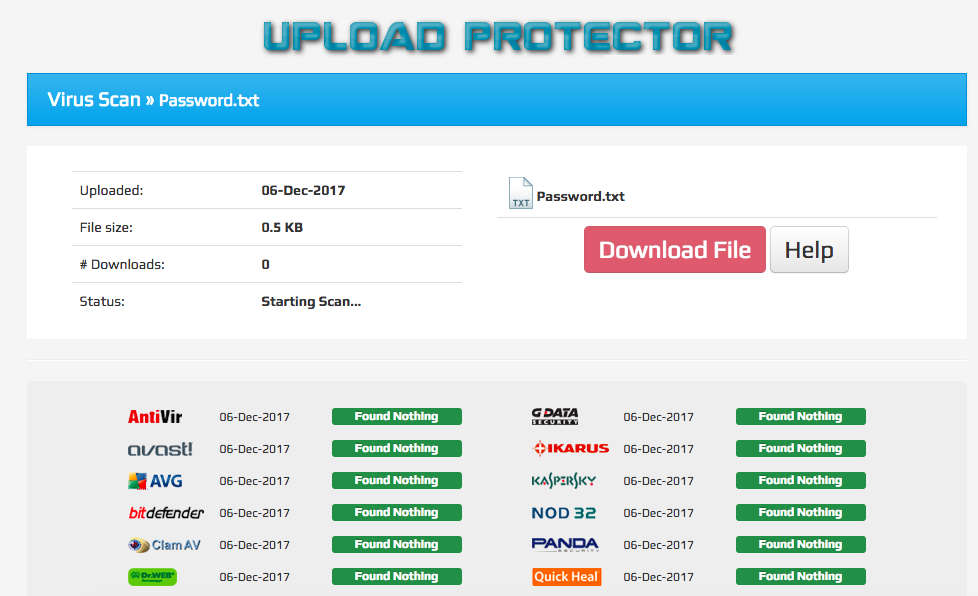 In short, when you realize the biggest deception of your life and you decide to close the browser window, it will show you a warning saying that you are sure. Better man !, close that window at once.
XPLOITZ
Xploitz.net is a website for Steal user passwords, by means of a deceptive link. This technique is known as pishing. A deceptive link is hidden in an ad and when the user clicks, you steal their password.
Have access to your web portal.
Fill the form.
Create a misleading link
Follow the steps.
Hackdeinsta
Another nefarious tool that we have tested has been HackdeInsta.com. It is an option in which you only have to add the username or account name (but without the at sign).
In short, it will ask you to validate that you are not a bot, so you may have to answer a survey.
More applications to hack Instagram online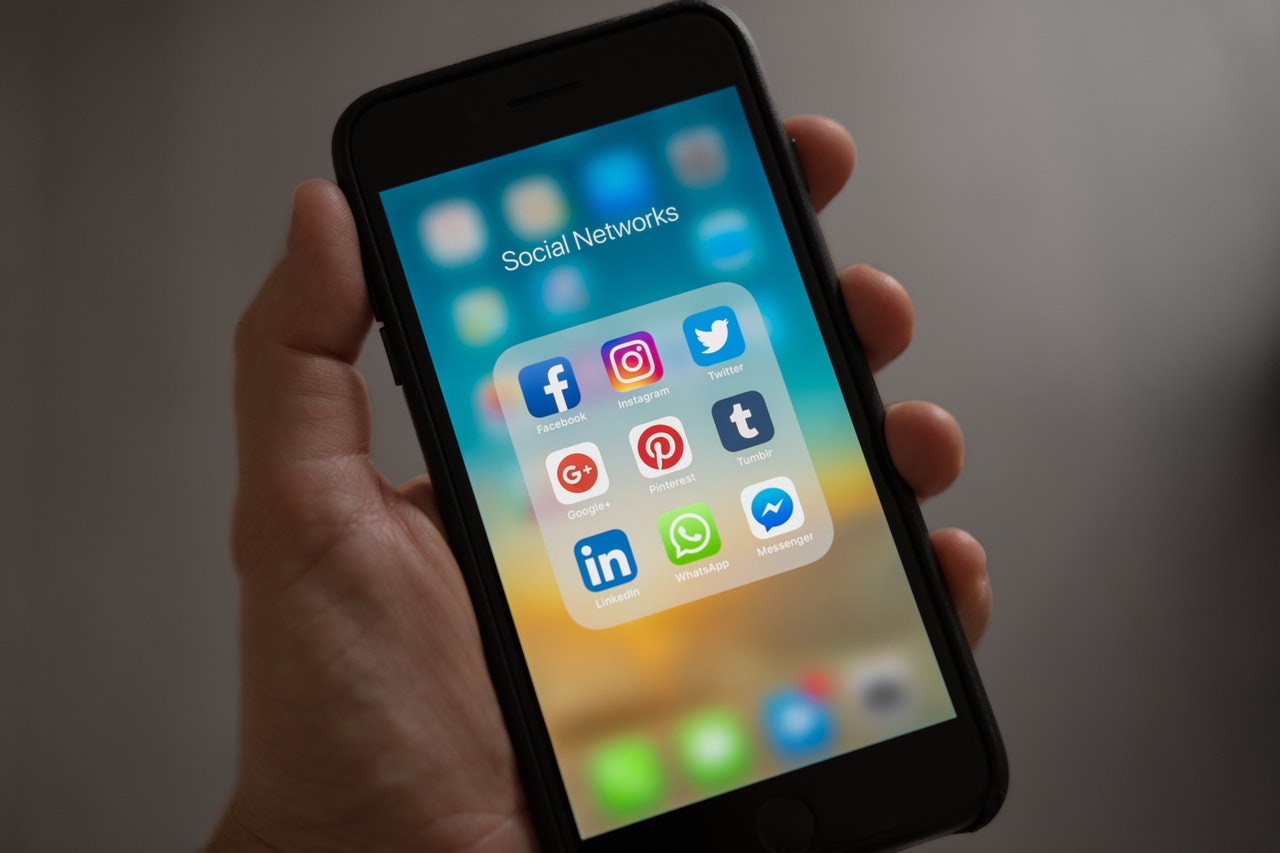 It is very likely that everything we anticipated before will happen to you again with any other app or tool that you discover on the Internet about how to hack an Instagram account.
None works, they just want your clicks for commercial promotion.
Some failed attempts by apps to hack are:
Hackinstagram
Truehacked
Igpasshack
Instacracker
HackIG
Instagram Snipper
IgTruehacking
Ighack
Howtohackinstagramaccounts
Hack it
Can I prevent my account from being hacked?
We will make the usual recommendations:
Strong Password: The use of letters, symbols, upper and lower case will make it more difficult to obtain the key by brute force
Don't be a Homo Erectus: do not use questionable apps, or open any link from a suspicious source.
Each one receives what he gives: Just like you wanted to hack an account, someone may want to return the favor.
What can I do if my Instagram account is hacked?
In case that someone has hacked your Instagram account, Or, you think your account has been stolen, the first thing you should do is enter and change the password.
Despite this, if they have changed your password, then you should request help directly from Instagram and clarify your situation. It is likely that it will not serve you much ... the scope of their answers is usually quite limited.
En resumen, siempre tienes la opción de crear nuevamente una cuenta de Instagram y re-invitar a tus amigos y conocidos para que te sigan. Dado que no vas a poder publicar nada en la cuenta antigua, tienes la opción de ir a el listado de followers de tu cuenta antigua y seguir a todos los usuarios.
Let's get to what really works: Expert Mode
We list the most common methods to get passwords on Instagram and even other social networks (and that have a high success rate)
Brute force
We don't want you to leave empty-handed. There are methods to hack Instagram with Brute Force (We invite you to read the article). A brute force attack is when an attacker uses certain techniques to test password combinations in order to discover the credentials of a potential victim and thus gain access to an account or system. Brute force attacks are typically most successful where victims use weak or relatively easy-to-predict passwords.
Keyloggers
Otra alternativa que suele dar resultados, suelen ser los keyloggers. Se trata de scripts que detectan todo lo que tipea la víctima (como sus contraseñas). También hemos redactado un artículo sobre esto, el cual te recomendamos leer.