Although until a few years ago emulating a console like the PS2 (and, especially, making it fast and accurate) was quite complicated, at the moment the games of this console can be played without problems on any PC with more or less power. Even on microcomputers that work as retro consoles like the Raspberry Pi.
Then we will see what are the best PlayStation 2 emulators that we can install in Windows 10 to play the mythical Sony console again. Of course, we remember that in order to play these games again we will have to have the originals (never go for piracy) and search the Internet download BIOS PS2 of our region, something that is not well seen and that borders on illegality.
Requirements to properly emulate the PS2
the terms that we must meet to be able to emulate this Sony console without problems are:
Windows 7 or higher (Windows 10 recommended).
Dual core processor, HyperThreading, SSE2 and AVX2 support,
Graphics with at least 2GB of video memory (4GB of VRAM recommended) like the GTX 1050 Ti.
4 GB of RAM, although it is recommended to have at least 8 GB.
If we intend to emulate games at 1080p, or a higher resolution, those requirements should be even higher.
PCSX2, the best PlayStation 2 emulator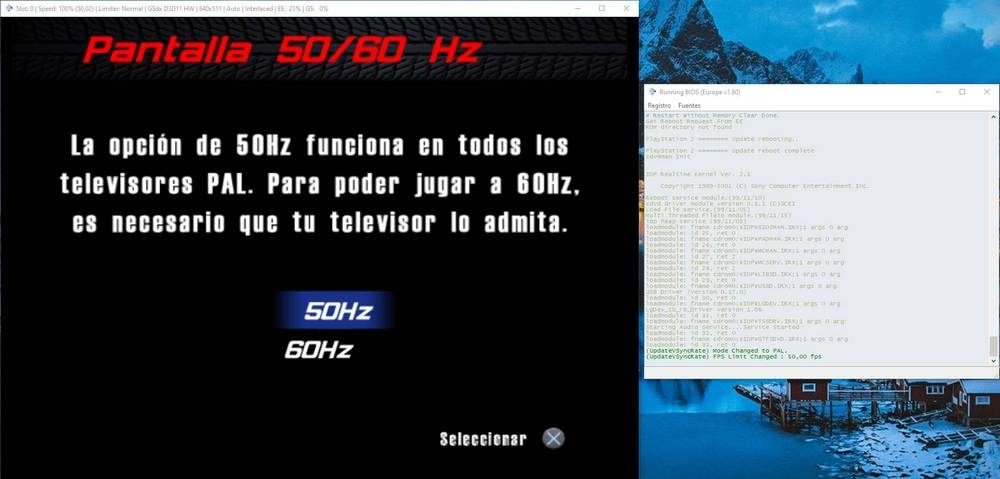 One of the longest-lasting emulators that offers the best result when running this type of game is PCSX2. This emulator comes from the same developers who made PCSX, the best PlayStation 1 emulator that we can install on Windows.
This emulator has many advantages over an original PS2. As an example, it allows us to customize the resolution up to 4096 × 4096 pixels and offers a full anti-aliasing system and texture filters that make our old PlayStation games look better than the new HD remakes.
At the same time it has some features that improve the gameplay, such as the ability to make all the memory cards we want, manual save points, and even the ability to use cheats in games. At the same time, we do not have to be tied to the PS2 controller, but we can use other controllers (PS3, Xbox, etc.) and even the keyboard and mouse, because we feel more comfortable.
Can download PCSX2 since this link. It is available for Windows, Linux, and macOS.
Play! PS2 emulator, a simple alternative to play PS2 games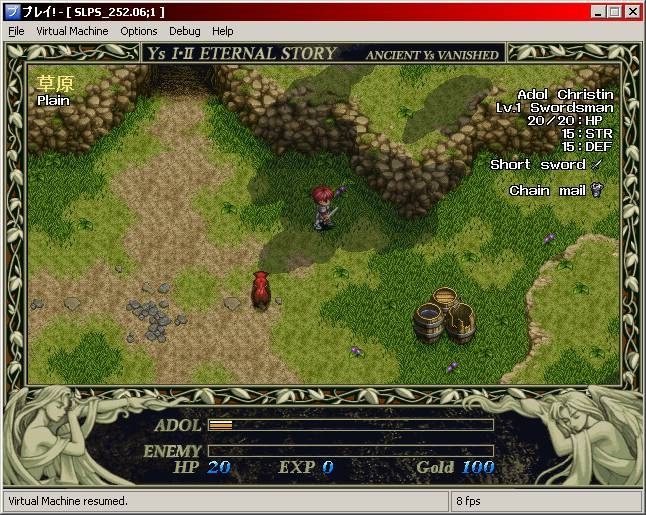 If we are looking for a high-level emulator, much easier to use, then we can opt for Play! PS2 emulator. The purpose of this emulator is to assume certain limitations but, in return, to make the PS2 emulation much easier and accessible for all users, even those who have no knowledge or do not want to waste time configuring anything. Just load the game and play.
As well as being the simplest, its main feature is that it does not need BIOS to work. Unlike other emulators, this one simulates games at a very high level, so this binary is not necessary to run the games.
Can download Play! PS2 emulator since their website. It is an open source emulator and we can download it for Windows, macOS, Android and iOS.
RetroArch, the multi-emulator back in action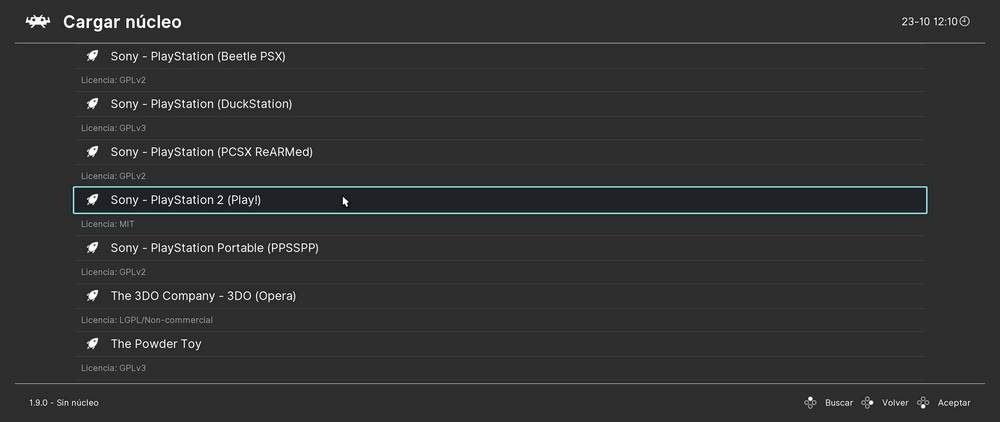 Retroarch is, today, the emulator of everything. This program acts as an interface for Libretro, the largest emulator package that we can find. This is capable of emulating practically any retro console (and not that retro one) directly on our PC.
RetroArch has many virtues and characteristics. As an example, it is the most complete emulator that can be found, since it is capable of opening almost any game, and with great emulation precision. It has an ultra-advanced configuration that will allow us to adjust all the settings to perfection, and it even has some great features, such as the ability to play any console on the network and even the support of having achievements in games.
Among the large number of emulators that can be found in RetroArch, Play! First it stands out. It is the one that will allow us to emulate, among other things, the PlayStation 2 games within this same program.
Can download RetroArch from the following link. This emulator is available for Windows, macOS, Linux, and many other systems and platforms. If something works, you can probably install RetroArch for it.
Emulatorx, another multiple emulator compatible with PS2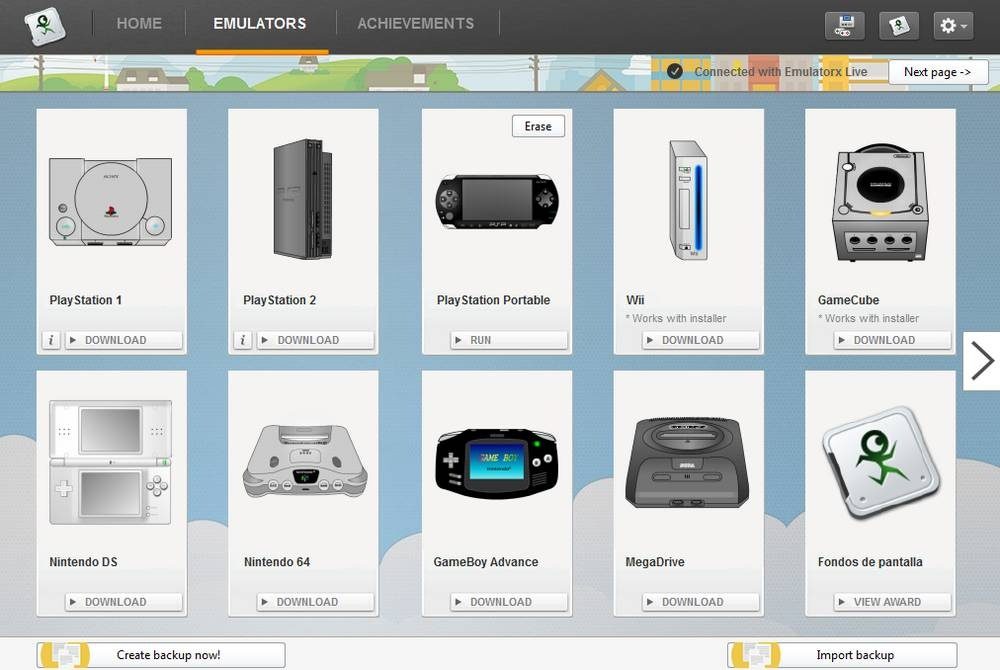 Emulatorx is another of the many emulators that we can use and that is compatible with PlayStation 2. This open source program will allow us to emulate a large number of different consoles and platforms through a renewed and very easy interface. The emulators can be downloaded online from the same program that we need them.
This program at the same time has some great features that will undoubtedly improve the gaming experience, for example, it supports achievements and at the same time allows us to make backup copies of our saved games so that we never lose a single one.
Can download EmulatorX from this Link.