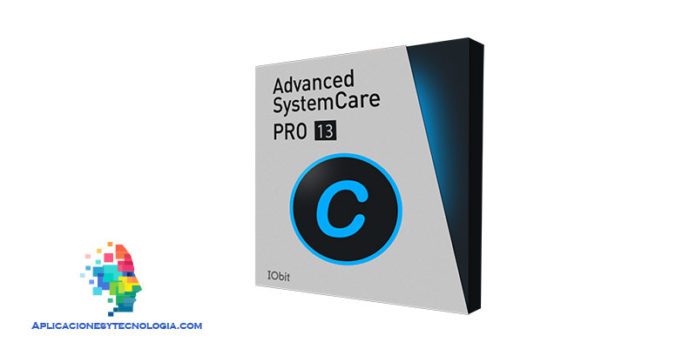 Within the broad market of antivirus for computer We found a new option that can offer you everything you need: Iobit 13 Pro Advanced System Care, to security Center that is willing to be the best ally of many users and companies.
In this way, in Applications and technology we have decided to carry out a review of this complete security system and thus show you all the virtues it can offer you.
We started!
What is truly Iobit Advanced System Care 13 Pro?
Iobit Advanced System Care it is much more than an antivirus, because we are talking about a true security center for PCs that channels all possible risks and keeps viruses, Trojans, hackers and other dangers at bay.
In our case, we have been able to analyze the Advanced System Care 13 Pro version, a true security center that enables our computer to work up to 300% faster and increases your privacy.
Full Features of Iobit Advanced System Care 13 Pro
Even though we have a free version of this antivirus, with the Pro version we will have all the functions that, undoubtedly, will keep our computer fast and safe at all times.
Thus, we can have all these functions (the entire interface is in Spanish):
Take care of the PC
In this section of the Advanced System Care 13 Pro we find different actions that the program can do for our team. Which are? The next:
Make the most of the start
Clear record
Defrag log
Sweep privacy
Remove spyware
Security booster
Clean junk files
Accelerate Internet
Repair vulnerability
Repair shortcuts
Get the most out of the system
Get the most out of disk
In the Pro version You can check all the alternatives or only those that really interest you And the Advanced System Care 13 Pro will take care of everything.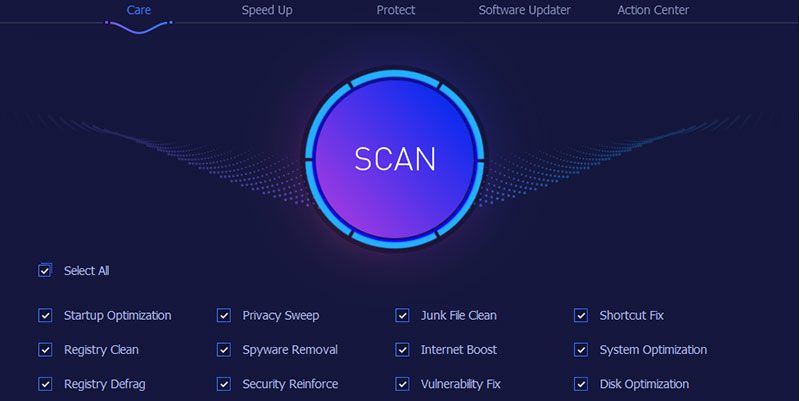 Accelerate performance
As we said before, Advanced System Care 13 Pro is a true security and performance center for computers. Therefore, among its functions, we also find those that are responsible for accelerating team performance:
Turbo- Stops unnecessary programs to free up RAM and get the most out of your computer.
Hardware acceleration- Look for outdated drivers that may slow down your computer and optimize them.
Deep optimization- Perform an in-depth analysis of items that may be slowing down performance.
Applications / Bar Cleaner- Warns of applications that are not being used to free up space.
(* 13 *) Equipment protection
Here we find different barriers and shields to protect our computer:
Privacy shield
Real time protection
Navigation protection and accreditation
Face ID (needs separate download)
Browser anti-tracking
Home page protection
As in the rest of the sections, we can mark all, several or just one.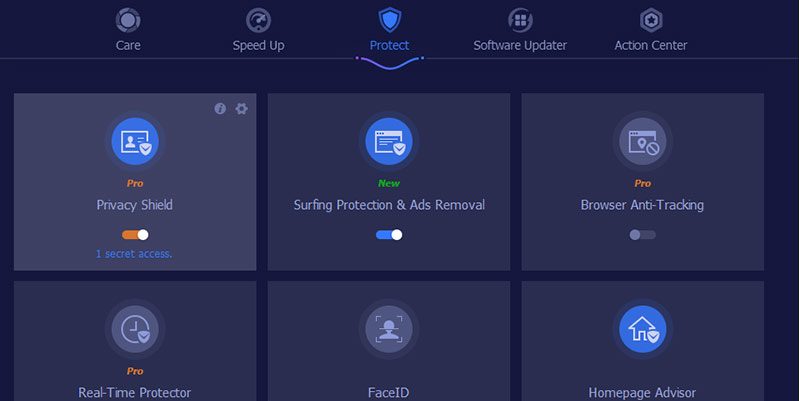 Toolbox
In this chapter we will find all the tools available within Advanced System Care 13 Pro to improve the performance of our PC. These are divided into tools for system optimization, security, and system repair and cleaning.
Software Updater
In this tab of the program we find those programs and applications that deserve to be updated and it shows us the current version that we have installed. It is very useful to know that we have everything ready.
Action Center
In this last section we find different extensions that can complement our experienceYes, upon payment. Even though, really, with all that this Pro version offers, it is unlikely that we will need anything more.
It should be noted that Advanced System Care 13 Pro It has an options chapter where we can access technical support, send comments and check the status of our subscription., among other things.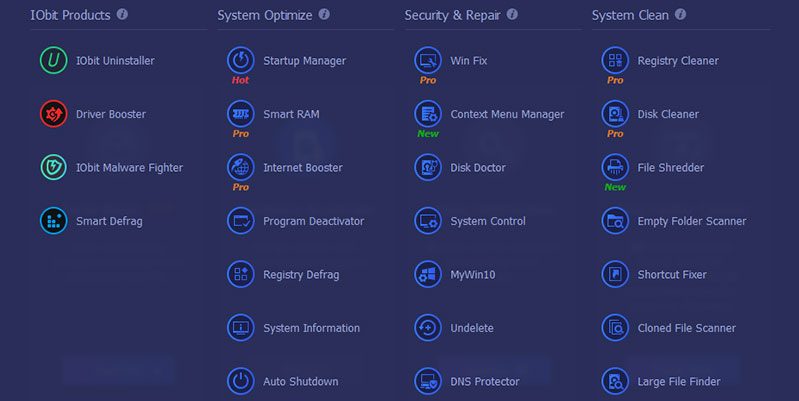 Conclusions of the Advanced System Care 13 Pro
Advanced System Care 13 Pro is one of the most complete antivirus and security centers that we can currently find in the market. We think that its Pro version is really important to highlight, because we will have everything related to the security of our equipment in a simple click.
At the same time, by its truly affordable price (€ 17.99 per year with a license for up to three PCs) it is a highly recommended product. You must remember that the program is compatible with Windows XP, Windows Vista, Windows 7, Windows 8 and Windows 10.
What about Advanced System Care 13 Pro? Let us know in the comments and share this post if it has helped you so that others can also find the best antivirus.