The digital marketing It is a booming field with opportunities for companies that want to win more customers through the Internet.
But it differs from other more traditional marketing methods, not just in the way it reaches customers.
The digital marketing tools used to promote an online business are an important part of what makes this strategy so scalable, even for small businesses.
But what can digital marketing tools help you with, and which ones are the best to try in your marketing department? We have made a list of all the resources that your company needs to drive your marketing strategy.
Email Marketing Tools
Email marketing is big business for digital marketers. After all, strategy is among those that provide the best benefits for companies.
According to Adobe, only among millennials, they spend at least 6.4 hours a day checking emails, but if you combine that with the use of this medium by other generations, it is much easier to understand why it is such a great tool.
Among the many benefits of using email marketing in business are:
sending targeted and personalized content to your customers;
gaining brand recognition for your business;
building credibility with your audience;
optimizing time and budget in marketing campaigns.
Here are the best tools for generating engagement with email marketing. Check it out!
1. Mailchimp
Mailchimp is one of the best email marketing software available in the Digital Marketing tool ecosystem.
The service offers free and paid versions with prices adjusted to the size and demands of your business needs.
Not only does this resource automate sending emails to your customers at the most appropriate time, but it also displays detailed analytics that will be helpful in improving your company's digital marketing initiatives in the future.
Marketers can create full emails with images, gifs, custom fonts and develop A / B tests for their campaigns using just one tool when choosing Mailchimp.

2. Benchmark email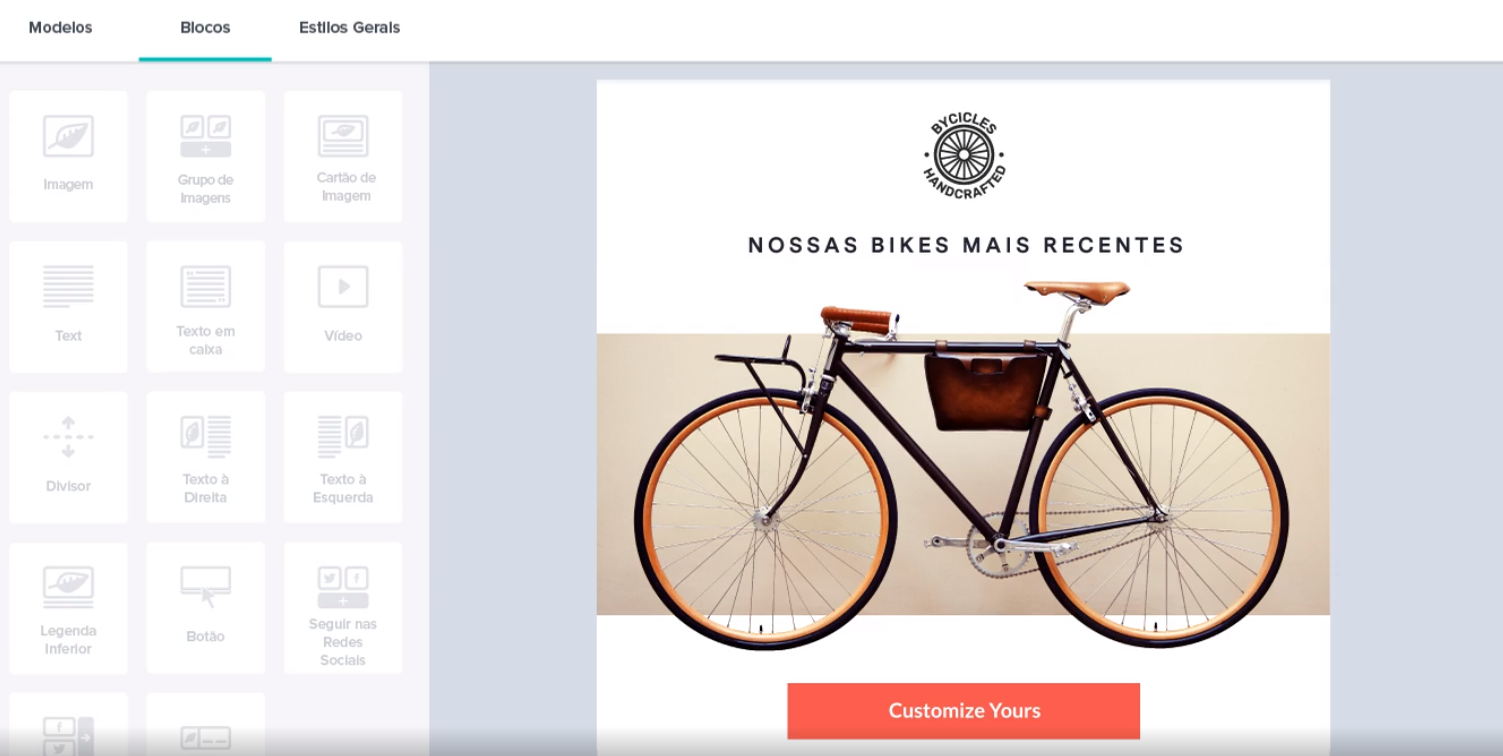 Benchmark Email is one of Mailchimp's main competitors and a great digital marketing tool to add to your strategy.
It offers similar email creation tools that can be used on other platforms, such as content blocks and lists to distribute layouts, but it leverages a company's data to help its campaigns perform even better.
Benchmark comes packed with trigger-based automation tools to help you get more out of your sales funnel.
Among some of the automation tools you can find on this platform, the most modern is abandoned cart automation, which is used to help e-commerce close more sales.
Benchmark Email also offers data to better understand how customers react to your business emails and the free and paid versions to better meet your digital marketing needs.
3. Emma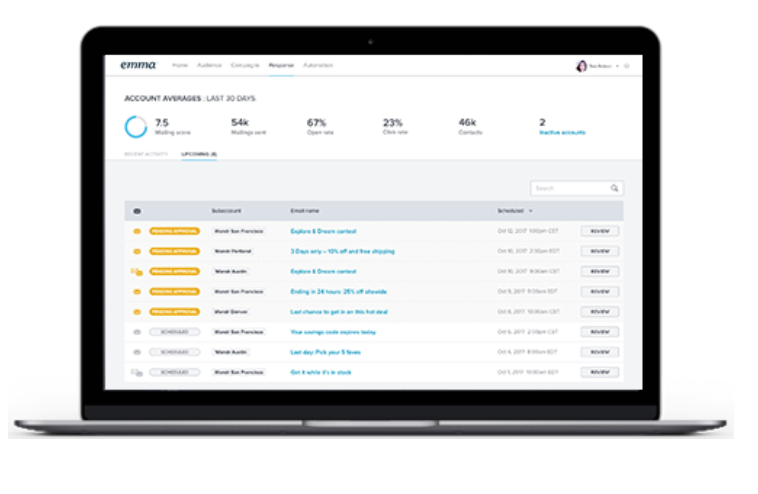 Emma Short for Email Marketing, it is a platform that will help you not only reach customers, but also provide them with better customer service.
It has a collection of tools that can help businesses create and test email marketing campaigns, but it really is great for helping marketers better understand their customer behavior.
Not only does it offer A / B content testing, but it also features tools like dynamic content blocks that can be used to deliver different messages to each of your clients, according to how they are segmented.
These blocks make it easy to create multiple layouts in a short time and are great for helping power large campaigns.
As a bonus, Emma has her own app: Metrics. Using it on your phone will make it easy to see how your campaigns are performing, no matter where you are.
4. Marketo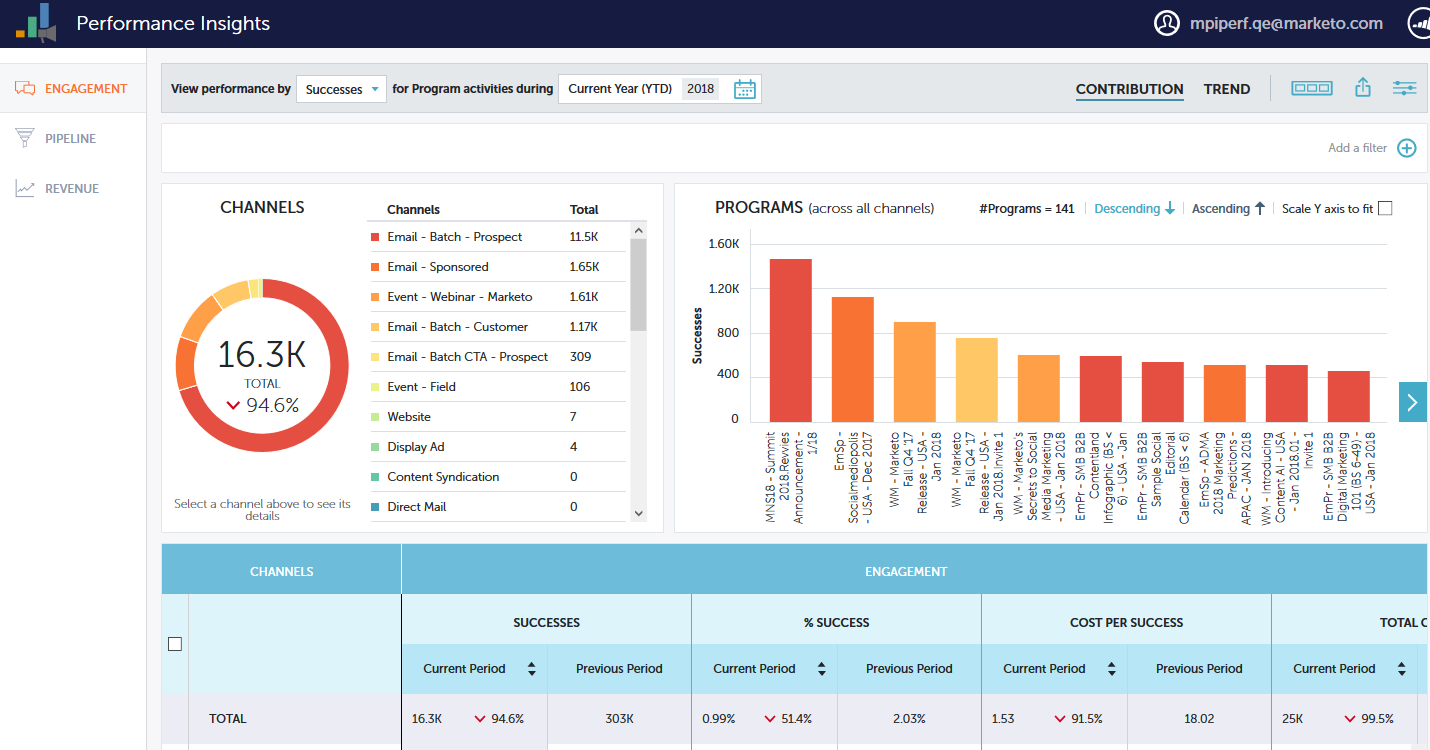 Marketo  is a comprehensive digital marketing tool that promises to help customers "from acquisition to promotion."
With Marketo, you can create comprehensive strategies for your marketing efforts for  email, lead management and customer base marketing .
The Marketo platform is designed for engagement and comes with features such as:
channel integration;
resources to build better  buyer's journey ;
custom email marketing tools at scale to help your business learn while building email marketing campaigns.
Social media tools
Social media is one of the breeding grounds for innovation in digital marketing and having the right tools to manage it can make a big difference.
Although some platforms, such as Facebook, already have features aimed at marketers, like scheduling posts, they can only offer so much.
With the following tools, you can create remarketing campaigns or even synchronize your company message across all social networks. Have a look!
5. Nanigans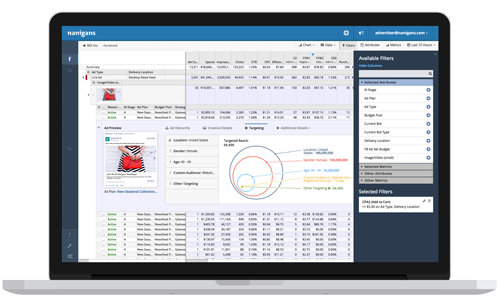 Nanigans is a multi-channel advertising platform and tool that focuses on Facebook marketing done right.
That's why he used Facebook Exchange (FBX) to offer customers retargeting tools to help them sell more.
The main focus of this platform is remarketing on Facebook, but it also offers tools focused on Twitter and Instagram that will help you collect better and more accurate data on user behavior on those platforms.
6. Buffer

Do you need to configure your social media posts in advance to ensure the best performance?
Buffer it's a great tool for that. It helps you easily publish and create campaigns from scratch with your own embedded image editor.
Planning, collaborating, and developing content is simple with Buffer, and you can compose your posts for later on all the big social media networks like Instagram, Facebook, Twitter, LinkedIn, and Pinterest.
7. Sendible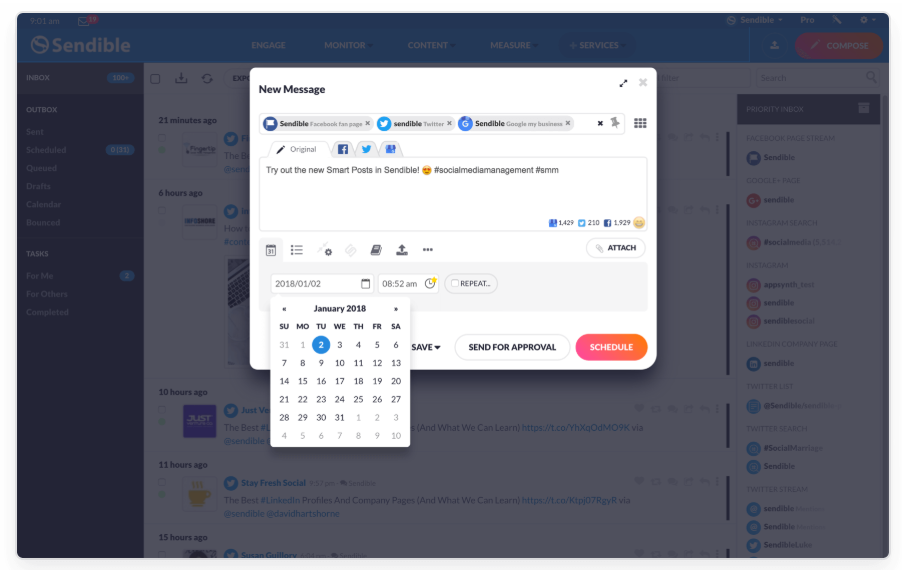 Sendible is one of the leading social media software because it offers posting and analytics solutions that will help you grow your brand.
The tool syncs with popular marketing software and cloud platforms like Google Drive to deliver the best content experience for your brand.
It also offers customized reports so that companies can analyze their growth and learn from the past.
8. nibble
How does your brand benefit from video content?
Videos are a great way to engage with your audience and deliver some of the best results for your audience. Digital Marketing KPI . But creating and managing video content can be difficult.
Biteable  is a tool to create entertaining and informative short videos with ease. It offers templates, footage, and music that work well online.
The platform is intuitive, so even someone without video experience will be able to quickly understand how it works.
9. AdEspresso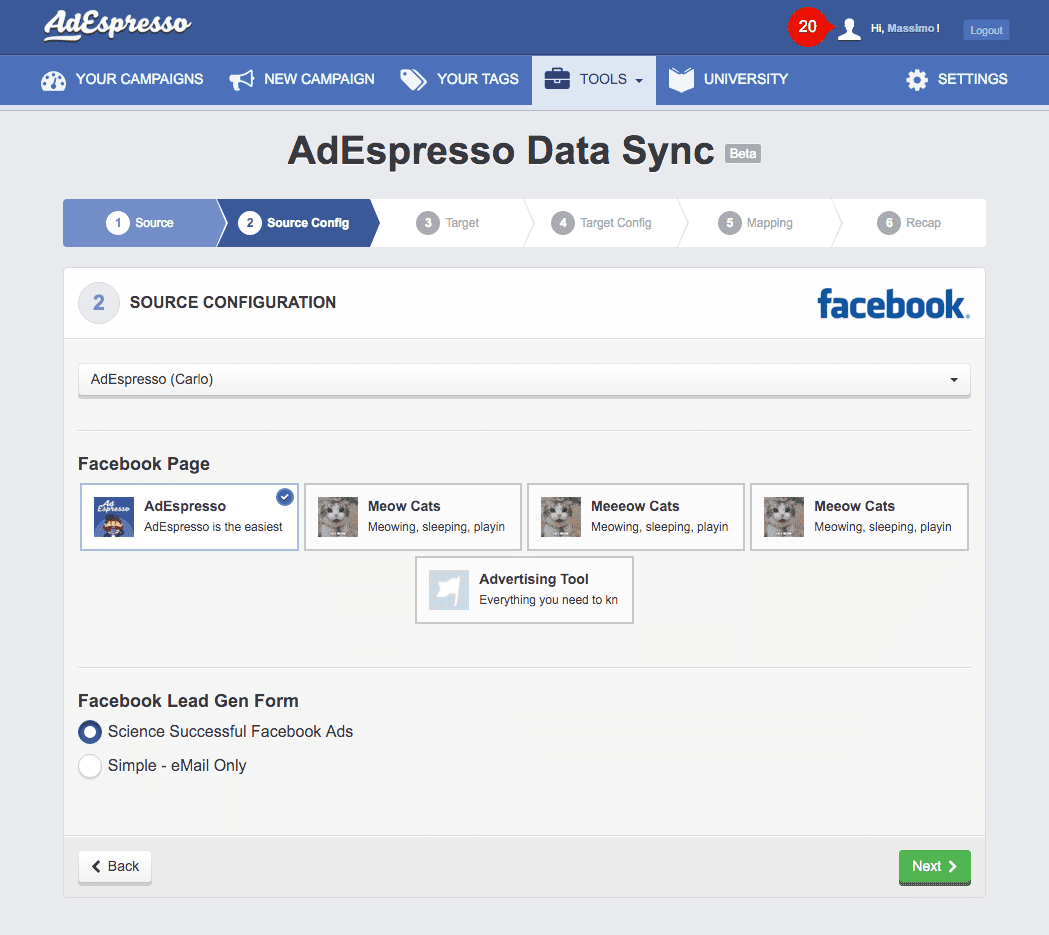 Are you having trouble keeping up with all your  digital advertising  on social media? Need to provide your business with more information and clearer A / B test results? How about investing the money better?
With  AdEspresso , may  get real-time analytics of all your social media ads , be it on Instagram, Facebook or Google.
The tool also helps you create better-targeted ads and make adjustments to your strategy as you go, making sure you understand what gets your customers engaged.
Content tools for sellers
Content is king in digital marketing and managing it properly should be among your top priorities.
Since the beginning, Inbound Marketing has been changing the way companies approach customers and generate profits.
There are two important things when creating content for the internet: creation and curation. The tools you are about to see are the best to help your team of Content Marketing with those tasks.
Let's take a look at them!
10. landscape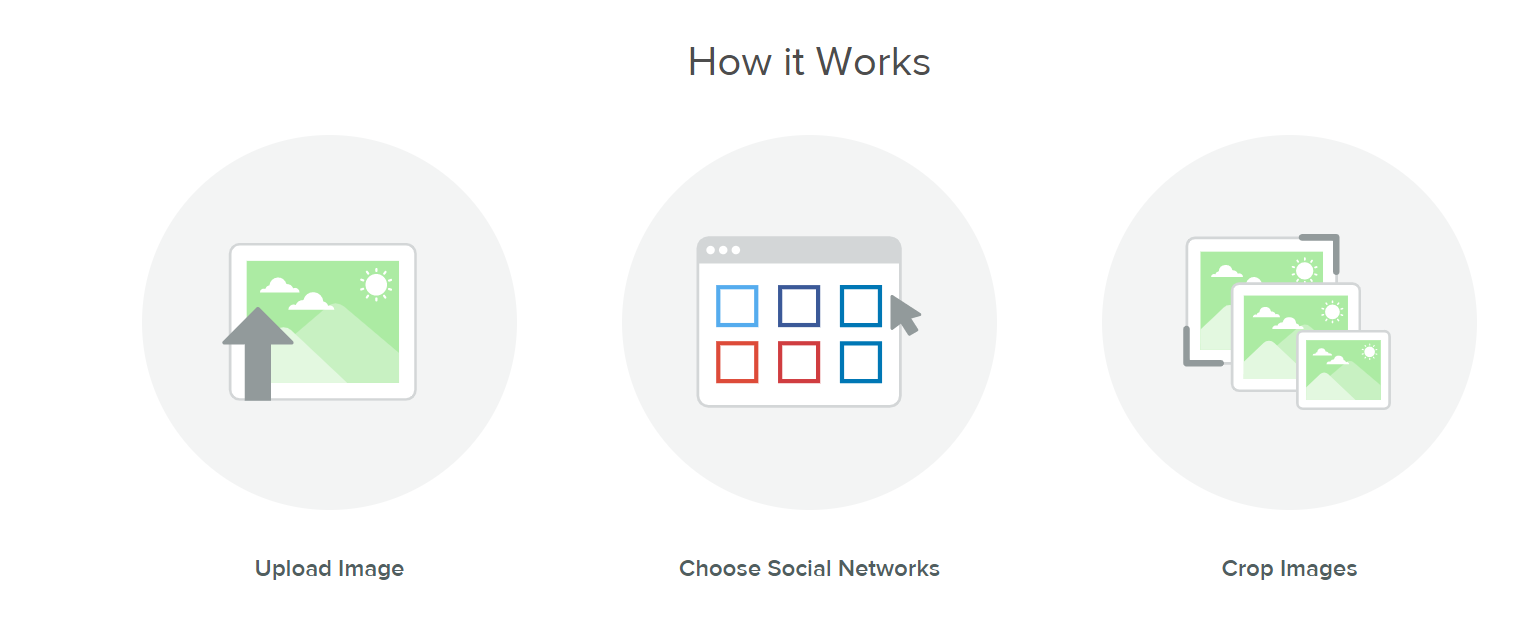 For online content to really make an impression, it takes more than just words.
The images that come with it are quite a challenge for marketers who often don't have practical design experience to accomplish this task.
Landscape is a social media resizing tool that will help you make sure that each of your posts, whether on a blog or on social media, is the perfect size to impress your visitors.
11. Feedly
Do you need to assess what type of content is driving results for your competitors? A great way to get started is to get a subscription to Feedly .
The tool helps you organize online blog, newspaper, and magazine articles that add recent content on a dashboard that is easy to navigate and monitor.
Using them will certainly make life easier if your job is to find the references so you can create great content in the future.
12. Ion Interactive
Ion Interactive it is the perfect platform to create interactive content. The tool offers different templates for calculators, quizzes, e-books, landing pages, infographics, assessments, and more!
With ion interactive, you can also analyze audience interaction with your content. In this way, your parts can be regularly optimized to deliver better user experiences.
On top of that, the platform has its own dashboard, where you can understand where you are in the buyer's journey, offering the sales team more information about potential leads.

13. Xtensio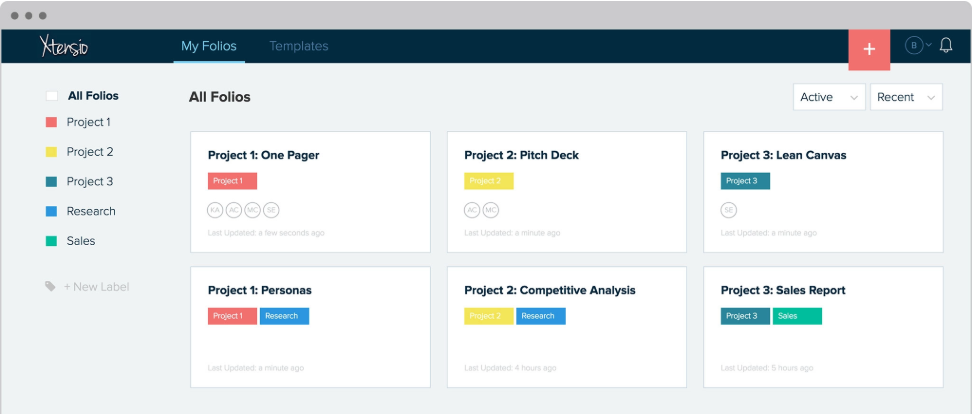 Do you need to create a presentation for colleagues and clients?
Xtensio  is a cloud-based collaboration platform that is great for creating impressive marketing collateral that can be shared in real time.
The tool is very flexible and offers a wide range of editable templates to choose from. Xtensio is a perfect tool for teams looking to create and present professional-looking deliverables in a short amount of time.
14. Visme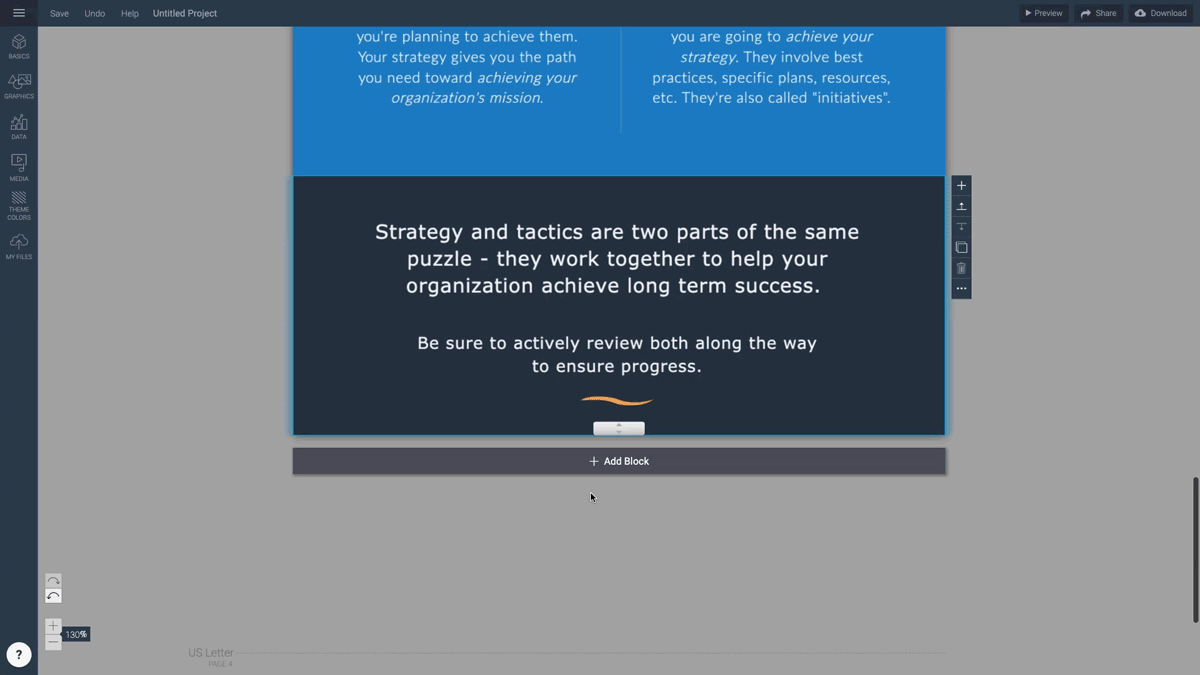 Infographics are a powerful way to deliver information. After all, they pack a large amount of content into small chunks that are easy to consume.
This is why including infographics in your marketing strategy is a great decision.
But how do you build infographics that grab your audience's attention and differ from what they can find on competitors' websites?
Visme  can help you create infographics for an interactive content approach that shines.
The tool comes packed with  templates that you can turn into beautiful interactive infographics . They can be submitted online, embedded on your website, sent via encrypted link, or even downloaded.
15. CoSchedule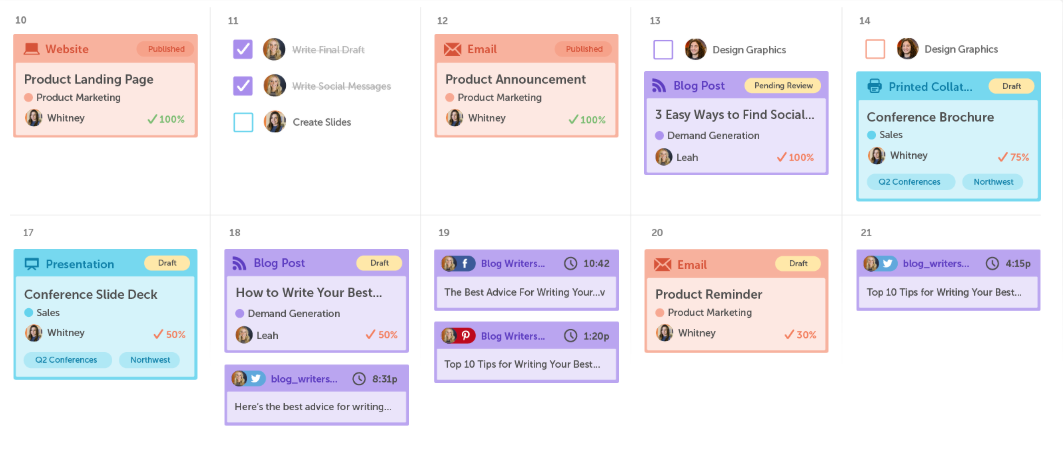 CoSchedule  is a content tool for marketers looking for a solution to organize the marketing efforts of the company.
This marketing project management platform will help you  plan and execute an editorial calendar in all its  Digital Marketing channels . With it you can:
work together with other team members to create tasks;
assign these tasks to other professionals;
edit together using the built-in text editor, so you never miss another post on your schedule.
Analytical tools
Digital marketing is based on analytics, after all, it is the first marketing effort that can actually measure data accurately.
As you've seen in other topics, most tools offer at least some kind of analytics to help your business understand what profit they are bringing in, but professional analytics platforms will help you collect this data and gain valuable insights from it. .
Take a look at these great digital analytics tools to add to your list!
16. Woopra

Do you run an e-commerce website? Then you may need a tool created just for that.
Woopra is the analytics tool for eCommerce businesses that focuses on the top issues that those businesses face such as cart abandonment.
Woopra looks at the overall experience a customer gets on a website to understand what's stopping them from buying there.
The data is compiled in an easy-to-understand way, with graphs and tables showing exactly how many of your customers stop at each stage of the process.
The tool also provides information on what types of changes can help your sales team perform better.
17. Google Analytics

Google analytics it is probably the best known analysis tool on the planet.
This free resource is great for digital marketing as it helps marketers understand not only how many people are consuming their content, but also how they behave towards that content.
With Google Analytics, you can:
understand what types of messages resonate best with your audience;
find out where users come from;
what should be the digital strategy of your company, from the definition of keywords to the brand messages.

18. Google Data Studio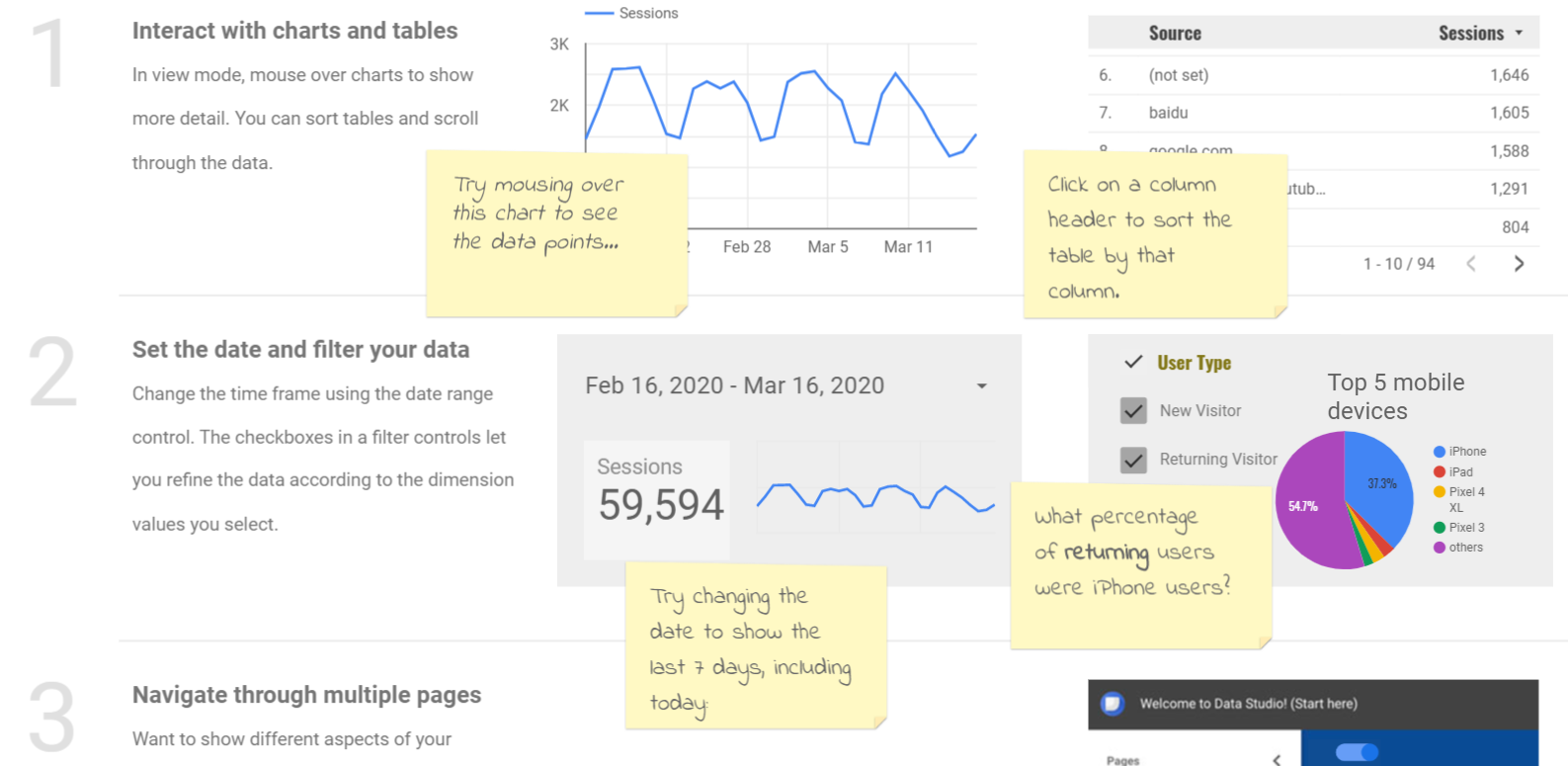 What if all the data that you managed to collect in your company's Google Analytics is actionable?
Google Data Studio it is the tool that is used to obtain that result. The platform was built for Business Analytics and integrates easily with other Google tools that your business uses every day.
It's a great resource for information about your digital marketing efforts. Simply submit your Google Analytics reports and use the platform's tools to visually understand the data and display it to your customers.
With better tools comes better marketing. Using the correct platforms and software will help your business gain valuable insight into how customers behave, which in turn will be helpful in setting up the solutions your business offers.
Try as many tools on this list as you like until you are ready to commit to one of them. Most of the digital marketing tools listed here offer free trials.