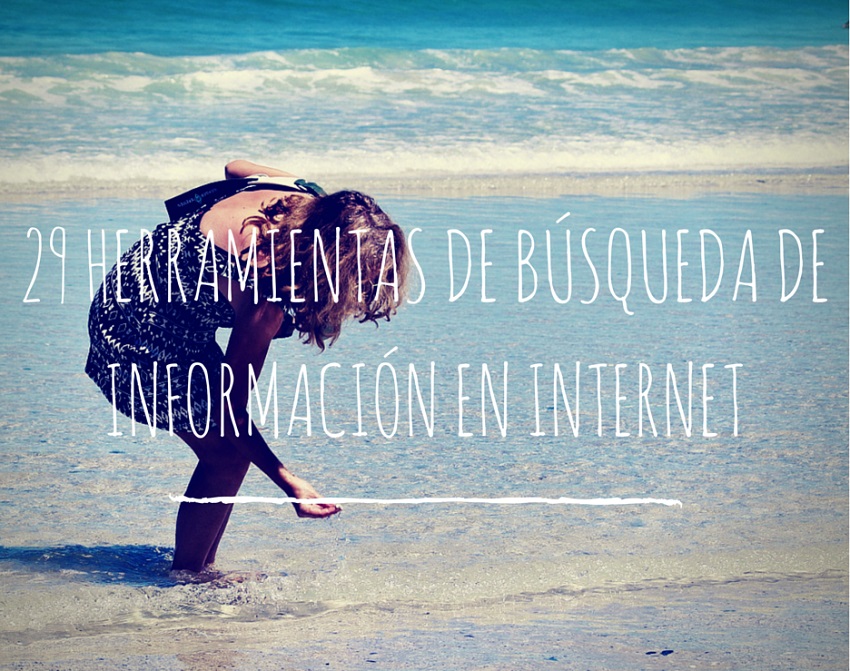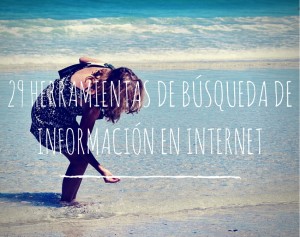 Some time ago, several followers of this blog suggested that I share the resources of search for information on the internet most used.
The truth is that it is a complicated task and to some extent I do not know how much I can contribute something new. It is not the first time that I have published an entry about this type of application, being the most popular search engines.
The tools I've listed are definitely not all the information search tools out there, but at least that's a start.
I hope I can provide you in this post with a compilation of the most famous search engines that provide the best results.

Then let's get started.
Internet Information Search Tools (* 29 *)
The most popular information search tools on the Internet are undoubtedly:
Horizontal search engines
Vertical / Singular Search Engines
Question directories and social bookmarks
And the meta-motors
These are the oldest and classic information search tools on the Internet. And these are the ones we will focus on in this post.
But it is also useful to know the existence of other applications such as:
Semrush - Designed to view and monitor the websites of competing companies.
Google alerts: used to create Google search alerts and receive them directly in your email
Web Scrapers: these are applications that are used to extract specific information from web pages
With that cleared up, let's focus on search engines to locate the information we need.
Horizontal Internet Information Search Engines (* 29 *)
As everyone knows, these are the most popular and widespread tools for searching for information on the Internet.
These include:
Horizontal search engines are at their best on Google.com. In markets such as Spanish, it represents up to 90% of total searches. These are characterized by the indexing of the Web in search of content that they classify and position in their "rankings" according to a series of parameters contained in their algorithm.
Unique Internet Information Search Engines (* 29 *)
These information search tools on the Internet are less recognized for their particularities.
Each of these search engines specializes in a specific task and is designed to provide information from a different approach.
These are undoubtedly one of my favorite information search tools on the Internet.
Although they are not very popular with the Spanish-speaking public, they are a great resource for getting answers to complex questions of all kinds and excellent for finding sources of information, applications and specialized resources.
In the Anglo-Saxon world, they are very widespread and work very well.
You should definitely have them among your internet information search tools.

Meta search engines (* 29 *)
A classic from the early days of the Internet. These tools allow you to search for information on multiple search engines at the same time.
If you want to know more about these tools, check out our post on meta-motors.
Unconventional information search tools (* 29 *)
Academic or research directories and search engines (* 29 *)
Patent Directories (* 29 *)
Espacenet – is the search engine of the European Patent Office
WIPO – the world industrial property organization.
Google patent – is Google's patent search engine
The Ultimate Tutorial to Mastering Information Search with Google (* 29 *)
To finish this post, I just want to refer to our definitive guide to find information on Google.
I think it is a perfect resource to have it on hand.
You can download the presentation or watch it below.
I'm sure you know other resources to do Information searches on the Internet.

If so, I encourage you to share them in the comments with all of us to further enrich this post. Do not be shy!