What is an MKV file: When downloading videos from the internet, you may sometimes stumble upon the ones with an MKV extension. Although these .mkv files are essentially video files like AVI or MOV, an MKV file is also capable of containing other media files like images and audio. MKV stands for Matroska Video files, and they are multimedia container formats. They can combine audio, video, subtitles, ratings, and other related details into a single file. An MKV is a high definition video carrier that supports many video details like chapters, menu, ratings, and subtitles. The two main points to note about this file format are:
It is not a video compression format.
It is a container file that can be used to contain multiple audios, videos, etc. In this way, the contents of a movie or a CD can be stored in a single file.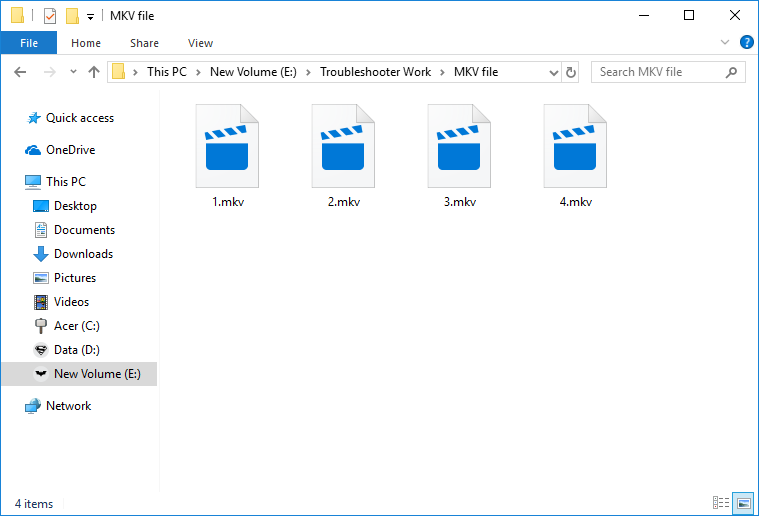 It has some extraordinary features like quick search, chapter points, label support, error resistance, etc. MKV files, not being an industry standard, are not supported by all media players. So to play an MKV, you have the following two options:
Download and use a media player that supports MKV files like VLC. You can find the list of players, filters, editors, etc. support from here.
Download the correct codecs for that particular type of video to your media player.
Use VLC to open .MKV files
The VLC media player is one of the most efficient that supports MKV files and it will do its job almost always. You just have to download and install the VLC player and it will be ready to use, without the need to download any additional files. To start using VLC for your files,
1.Download the VLC media player from here.
2.Double click the downloaded file to install VLC on your system.
3.That's it. Now, you can use VLC to play your MKV files easily.
4.Open the desired MKV file location in File Explorer.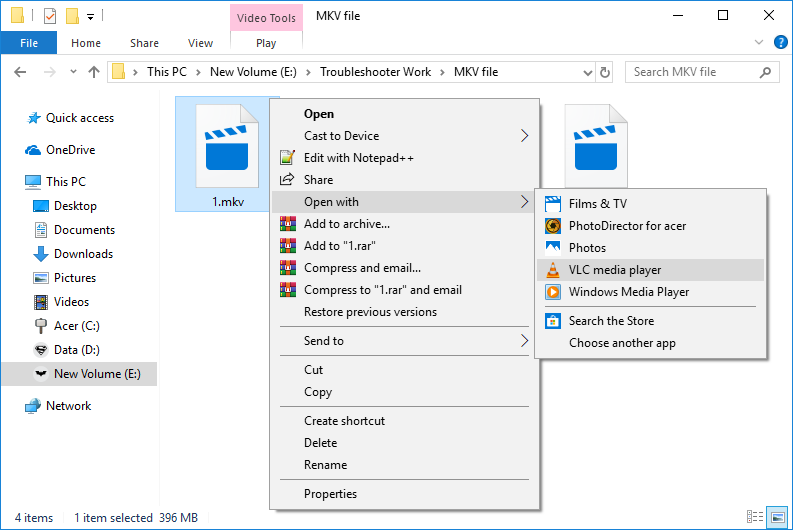 5.Right click on the file and select "Open With".
6.Also, select VLC media player from the list.
7. Your .MKV file will start to play.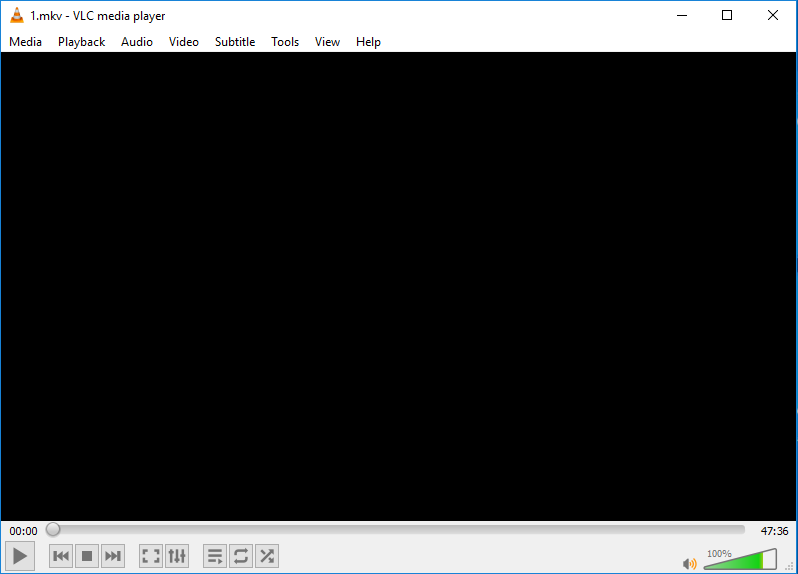 8.Another way to open the file is from the player's $0027Media$0027 menu, from where you can easily navigate through your file.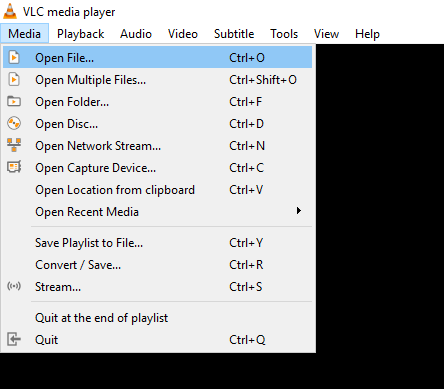 You can also set VLC as your default MKV file player:
1.Right click on an MKV file.
2.Select "Open with" and then "Choose another application" from the list.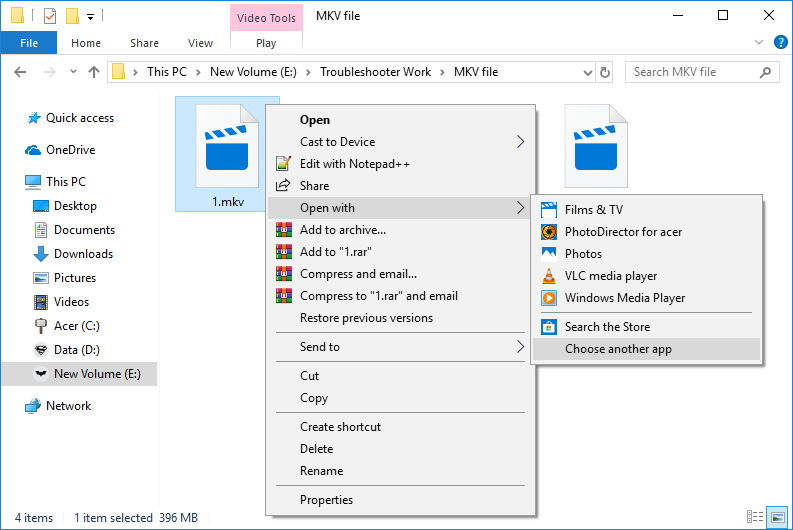 3.Select "VLC media player" and check the box "Always use this application to open .mkv files".
4. Click OK.
5.Once set as default, you can open any MKV file in VLC media player just by double clicking on it.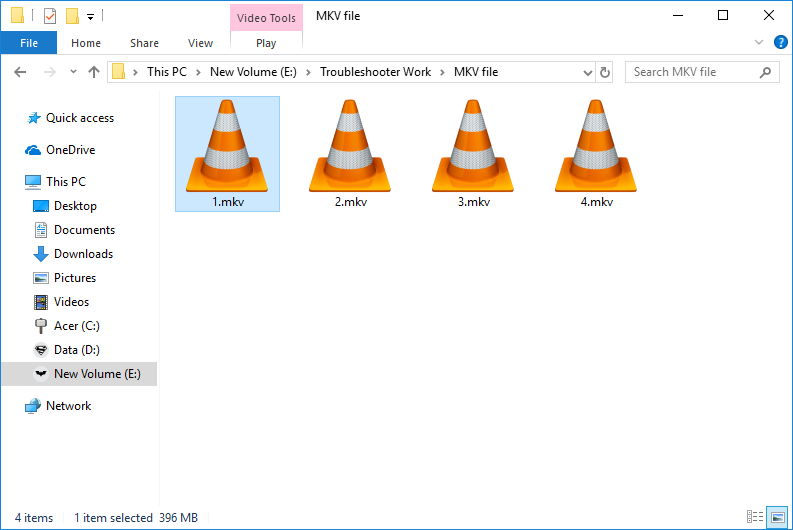 Alternatively, you can use any other compatible media player to open your video files.
Download codecs to play .MKV files,
If you don't want to install any additional media player for MKV files, and you prefer to use Windows Media Player or your other player that doesn't support MKV files by default, you can use this method.
MKV files, being high definition media containers, can contain many different items that have been compressed differently and need to be decoded differently. To do this, you need to download certain files called codecs that will allow your media player to play MKV videos. The codec, originally, is a shorthand notation for codec, which means that it can be used to compress or decompress digital videos. The application that opens the MKV file has to load the relevant decoders to play the video successfully. Codecs are also useful when certain MKVs won't play, even on media players, but the only risk with downloading the codecs is that it can get in the way of some malware while you're doing it. However, if you download codecs carefully and from reliable sources, you can avoid all the problems.
You can safely download the codes from Ninite. On Ninite, you will find the CCCP (which is a combo pack of community codecs). CCCP is a popular codec pack that will allow you to play many MKVs. To download it,
1.Go to ninite.com.
2.Scroll down to the "Choose the apps you want" section.
3.Under "Media" you will find CCCP. Check the appropriate box.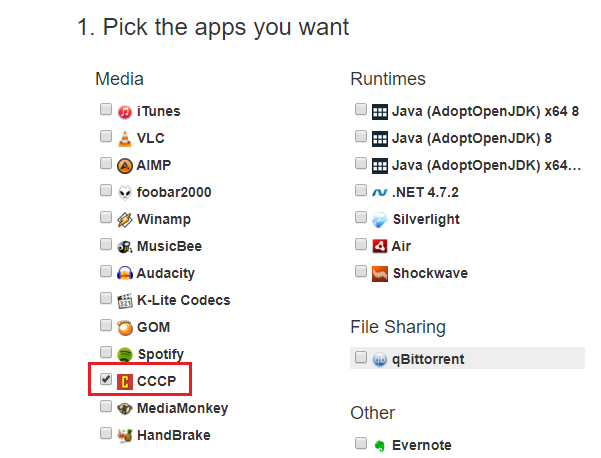 4.Scroll down and click $0027Get Your Ninite$0027.
5.Your file will be downloaded. Run the file to install it.
6. You will be able to play your MKV once you have installed the codecs. However, in case you can't play the file, just restart your computer.
Use Media Player Classic to open MKV files
1.Download and install Media Player Classic (MPC).
2. Try opening your file with Media Player Classic. There are high chances that your video will play.
3.If you don't, you will have to change some settings as below.
4.Open Media Player Classic (MPC), then click View and select Options.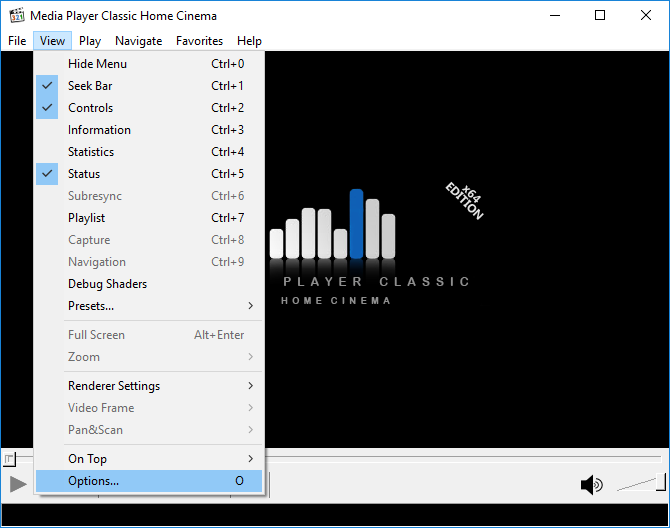 5.Select "Internal Filters" on the left panel.
6.Uncheck "Matroska" from the menu.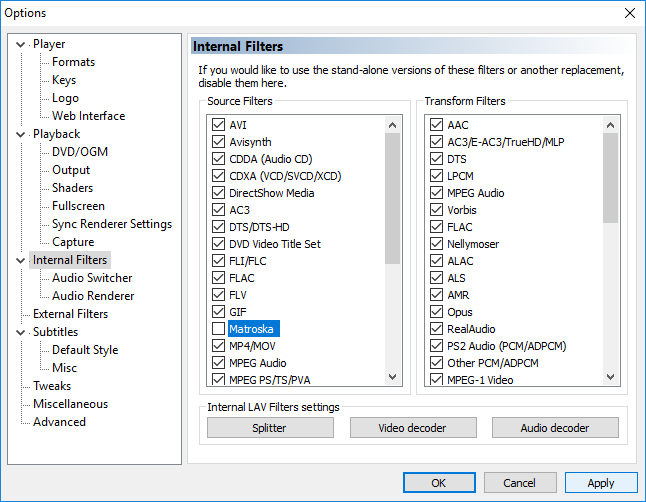 7. Click Apply and then OK.
8. Download and install CCCP.
9.Now you can easily watch your movies or videos in .mkv format.
I hope this article was helpful and you get an answer to this question: What is an MKV file and how to open it, but if you still have any questions about this tutorial, feel free to ask them in the comment section.