Top 5 Bandwidth Management & Monitoring Tools: A fast internet connection is imperative to prevent the many bandwidth-hungry programs from reducing your internet speed to a crawl. To avoid low bandwidth speeds like dial-up speeds, it is essential to monitor your internet speed. Certain apps installed on your system could be consuming a large amount of your bandwidth. Some of them work in the background and it is difficult to track the bandwidth for their updates and installation. Network bandwidth monitoring allows you to detect any congestion, understanding the true speed of the connection compared to the premium version and separating genuine bandwidth consumption from network use of a questionable nature. To manage or control bandwidth, there are a number of third-party apps available, both paid and free. These bandwidth management and control tools help you achieve the best speed in your network environment.
Bandwidth management and monitoring tools
There are over twenty bandwidth limiting tools available that the user can use for their system. There are paid and free versions on the market. Some of them are discussed below.
NetBalancer
NetBalancer is a popular bandwidth management application that can be used in several different ways to determine a download / upload speed limit or to determine a priority. In this way, higher priority programs can be given more bandwidth, while lower priority programs will run at reduced speeds when necessary. It is easy and simple to use. Its interface is very easy to understand. The Netbalancer also allows you to protect the configuration with a password so that only you can change it. The Netbalancer service allows all systems to be monitored and controlled remotely in a web panel through a synchronization function.
Download NetBalancer from here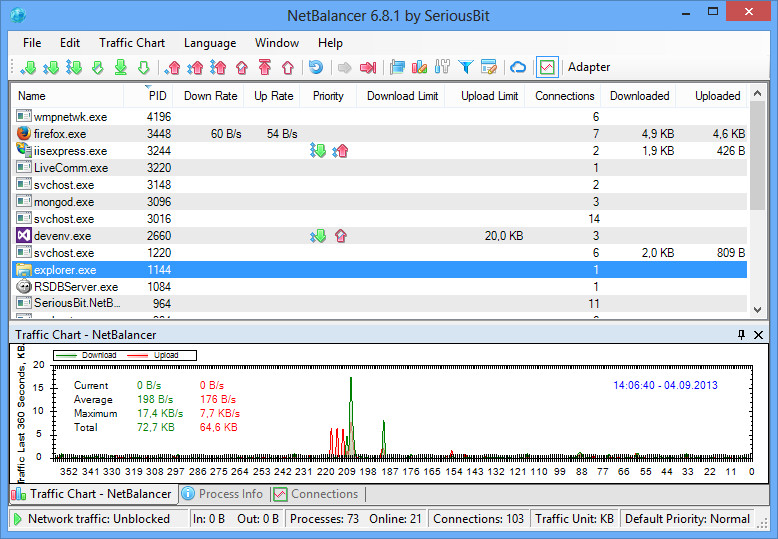 NetLimiter
Netlimiter allows you to limit the bandwidth of apps that consume a lot of bandwidth. When you open the app, it will show you all the active apps on your system. The app that is taking how much download and upload speed will also be shown in the DL and UL columns by means of which you can easily identify which application is taking more download and upload speed. You can then determine quotas for bandwidth-intensive apps and create rules to limit bandwidth once the quota is met. The Netlimiter tool is paid software available in Lite and Pro versions. The Netlimiter 4 pro offers many advanced features including remote management, user permissions, data transfer statistics, rule scheduler, connection blocker, and more. It also comes with a free follow-up period.
Download NetLimiter from here
(*5*)
NetWorx
NetWorx is a free bandwidth limiting tool that helps you discover any potential reasons for network problems, confirm that the bandwidth limit is not exceeded beyond the limits specified by the ISP, and take out the Light up any dubious activity like Trojan horses and hacker attacks. NetWorx is enabled in different languages and allows you to view daily or weekly reports online and export them in any format such as MS Word, Excel or HTML. You can also customize the audio and visual notifications.
Download NetWorx from here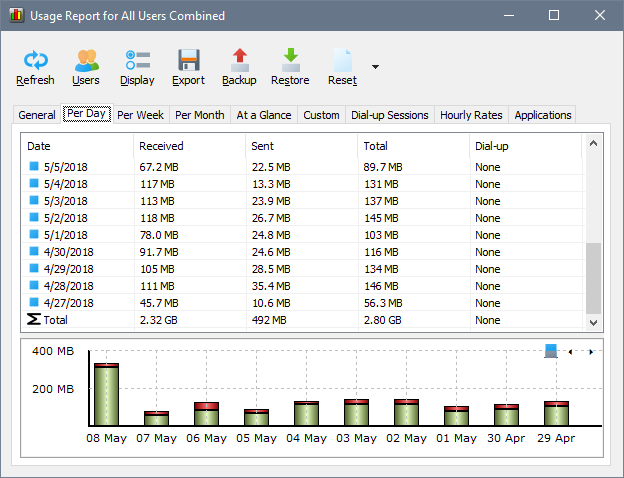 SoftPerfect Bandwidth Manager
The SoftPerfect Bandwidth Manager is a comprehensive traffic management tool for Windows users whose interface is a bit harsh and complicated for new users. It is a tool with many features to view, analyze and limit the bandwidth in a network that is installed in the centralized server and is easy to operate through the easy-to-use Windows graphical interface. Bandwidth for home Internet users can be configured from a single location. You have a free trial period of up to 30 days.
Download the SoftPerfect bandwidth manager from here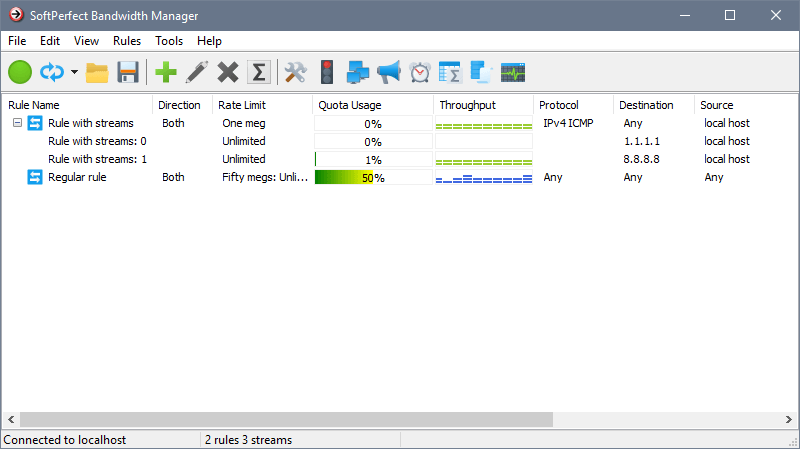 TMeter
TMeter allows you to control the speed of any Windows procedure accessing the network. Its features include packet capture, URL filtering, built-in user accounts, host monitoring, packet filtering firewall, built-in NAT / DNS / DHCP, and logging traffic in a report or database. Tmeter can measure traffic in terms of various parameters including source or destination IP address, protocol or port, or any other condition. The measured traffic is displayed in graphs or statistics. Free and paid versions are available.
Some more bandwidth monitoring and management tools are NetPeeker, cFosSpeed, BitMeter OS, FreeMeter Bandwidth Monitor, BandwidthD, NetSpeed Monitor, Rokarine Bandwidth Monitor, ShaPlus Bandwidth Meter, NetSpeed Monitor, PRTG Bandwidth Monitor, Cucusoft Net Guard, Monitor Bandwidth Usage Software etc.
Download the TMeter from here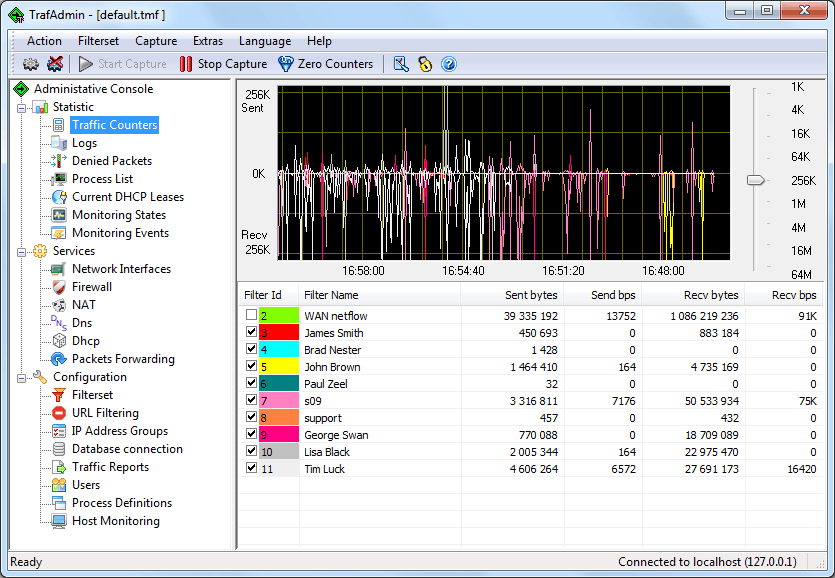 I hope the above tutorial was helpful in choosing which bandwidth management and monitoring tools were the most suitable for you, but if you still have any questions about the post, feel free to ask them in the comments section.