3 Ways to Password Protect an Excel File: We are all familiar with Excel files used to create data-filled sheets. Sometimes we keep important and highly confidential business data in our Excel files. In this digital age, we find that all the important things like social accounts, email and devices are password protected. If you depend a lot on creating Excel documents for any important purpose, you should be able to keep that document safe as well as other important things that you secure with a password.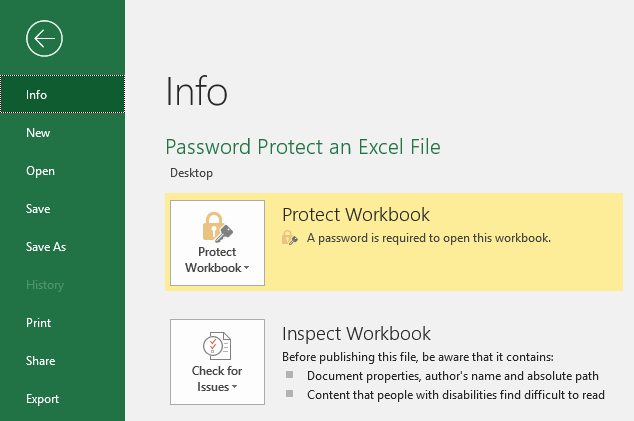 Don't you think Excel files should be password protected if they store important content? There are some occasions when you don't intend for anyone to access your important documents or you basically intend to give limited access to your document. If you want only a specific person you give authorization to read and access your Excel files, you must protect it with a password. Below are some methods to secure your Excel files and / or give restricted access to the recipient.
3 ways to password protect an Excel file
Method 1: Add a password (Encrypt Excel)
The first method is to encrypt the entire Excel file with a chosen password. It is the easiest way to keep your file safe. You just have to navigate to the "File" option where you will get the option to protect all your excel file.
Step 1 - First, click on the "File" option
Step 2 - Then click on «Info»
Step 3 - Click on the option «Protect the workbook»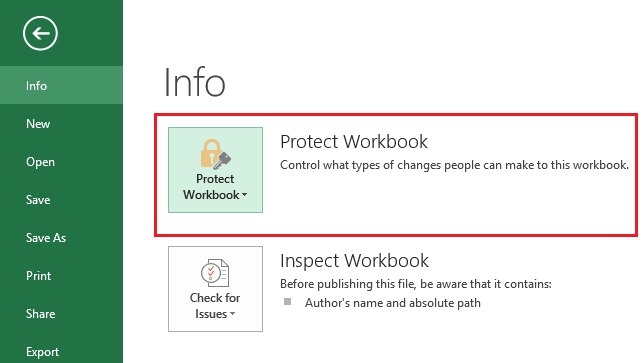 Step 4 - In the drop-down menu, click on the "Encrypt with password" option.
Step 5 - You will now be asked to enter a password. Choose a unique password to use and protect your Excel file with this password.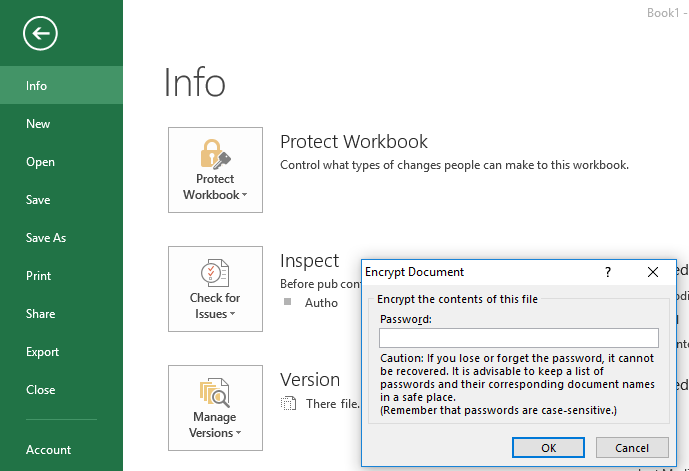 Note: When you are asked to enter a password be sure to select a combination of a complicated and unique password. It is observed that keeping the usual password can be easily attacked by malware and decrypted. Another important point that you should pay attention to is that if you forget this password you will not be able to enter the Excel file. Recovering password protected Excel file is cumbersome procedure. Thus, it is recommended that you keep this password in a safe place or use a password manager to save it.
When you open the file the next time, it will ask you to enter the password. This password will protect and secure the individual Excel file, not all Excel documents stored on your system.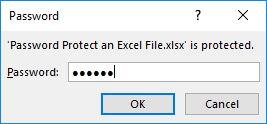 Method 2: Allow read-only access
There may be cases where you want someone to have to access the Excel files but need to put the password if they want to do any editing on the file. Encrypting Excel file is pretty easy and easy to do. However, Excel always gives you some flexibility when it comes to protecting your Excel file. In this way, you can easily provide restricted access to other people.
Step 1 - Click File
Step 2 - Press the "Save As" option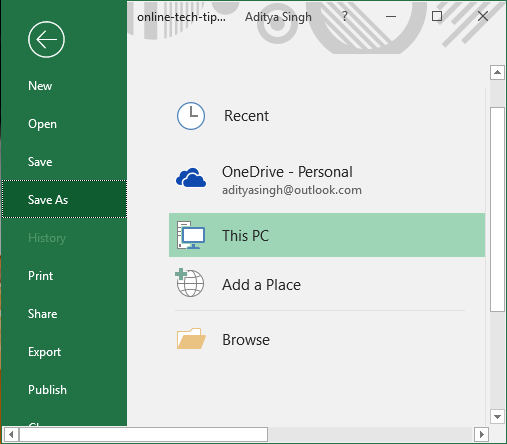 Step 3 - Now click on Tools at the bottom under the Save As dialog box.
Step 4 - In the Tools drop-down menu select the General option.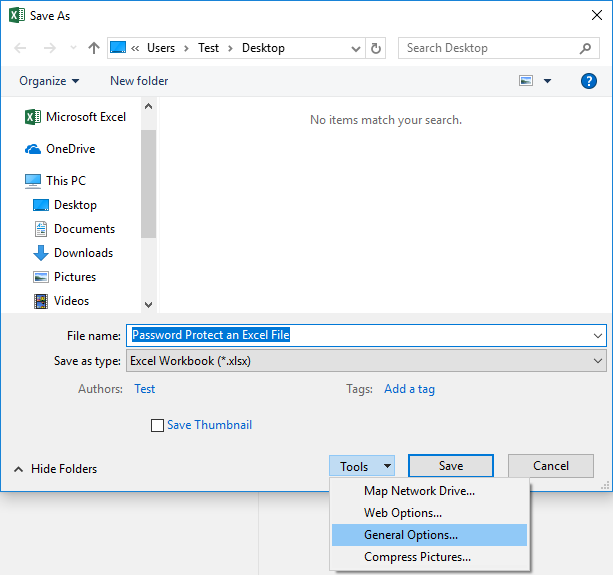 Step 5 - Here you will find two options «password to open» and «password to modify».
When you set a password to open, you will be prompted to enter it every time you open this Excel file. At the same time, once you set the password to modify it, you will be prompted for a password every time you want to make any changes to the protected excel file.
Method 3: Protect a worksheet
In case you have more than one sheet in your Excel doc file, you might want to restrict access to the particular sheet for editing. For example, if a sheet refers to your company's sales data that you do not want to be edited by the person who has accessed this excel file, you can easily set the password for that sheet and restrict access.
Step 1- Open your excel file
Step 2 - Navigate to the Review section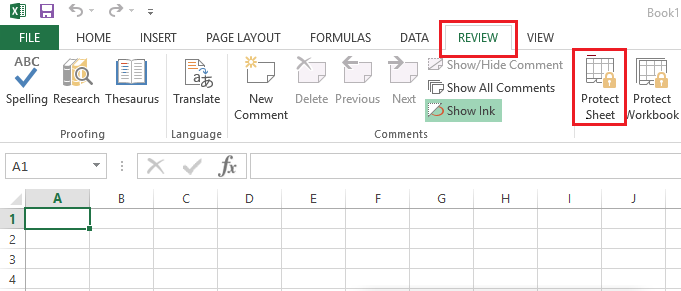 Step 3 - Click on the Protect Sheet option.
(*3*)
You will be prompted to set a password and select the alternatives with check boxes to give access to a particular functionality of the sheet. As long as you choose a password to protect your Excel file, make sure it is unique. At the same time, you have to remember that password, otherwise getting the file back will be a hectic task for you.
Conclution:
Most workplaces and companies use Excel Doc files to store their highly confidential data. In this way, security and data protection matter a lot. Wouldn't it be great to add one more layer of security to your data? Yes, when you have a password protected device, your social accounts are password protected, why not add a password to your Excel file and add another layer of security for your documents? The methods mentioned above will guide you to protect the entire excel sheet or restrict access or basically give access with some restricted functionality to the users of the file.