Turn your Smartphone into a universal remote control: Are you tired of searching for the remote control every time? Or have you broken it? Or are you too lazy to go pick it up? Well, maybe you don't even need it. Your mobile may solve it for you. If you have a mobile with an infrared trigger, you can ditch the remote control and let your mobile do the work. Smartphones with infrared emitters can emulate infrared remote controls, allowing you to use them as remote controls for your remote controlled electronic devices such as TV, set-top box, DVD player, sound system, air conditioning, household equipment, etc. All you need to turn your mobile into a universal remote control is an application. While there are many apps that can do this, here are some of the best apps you can try.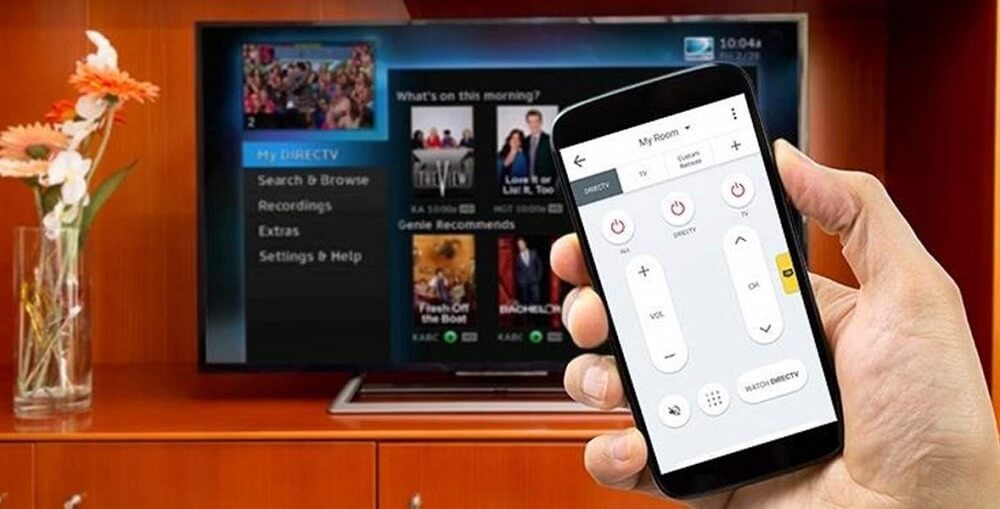 Turn your Smartphone into a universal remote control
FOR ANDROID PHONES
Anymote universal remote control + WiFi smart home control
AnyMote is a free application that you can use to operate your air conditioning or heating systems, audio and video systems, DSLR cameras, game consoles, projectors, decoders, televisions, etc. Install the app from the Play Store and open it to find the variety of devices you can use it for.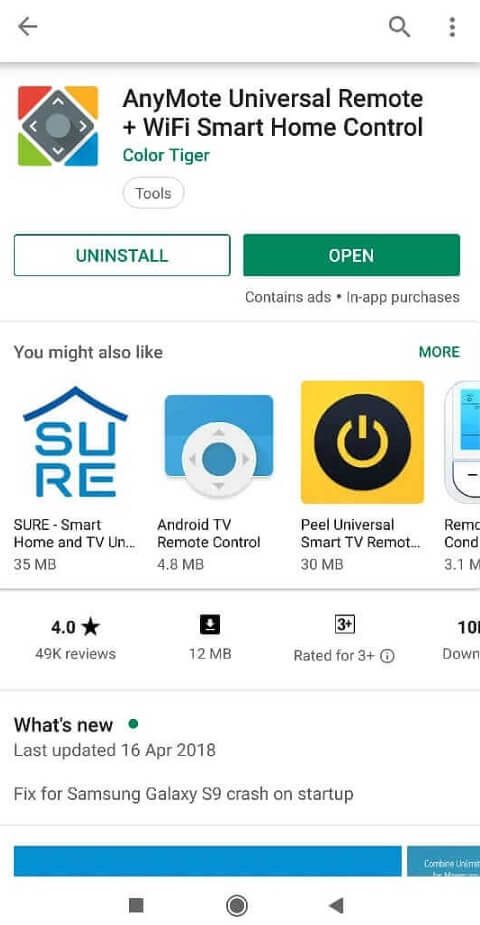 1.Tap the device for which you intend a remote control and then select the brand of your remote control device.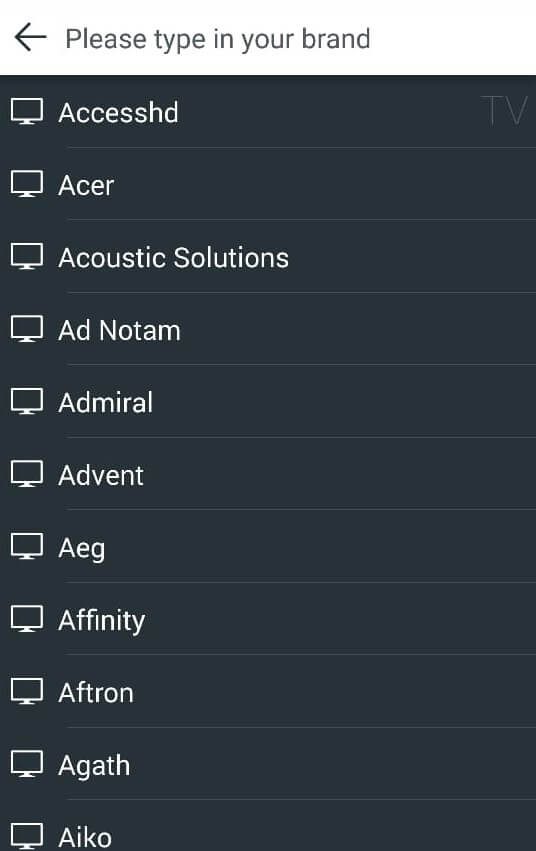 2.At the same time, write down the device model according to your requirements. The "Most Models" option works for most devices.
3. And there you have it! Your remote is ready. You will have all the necessary buttons, just one touch away.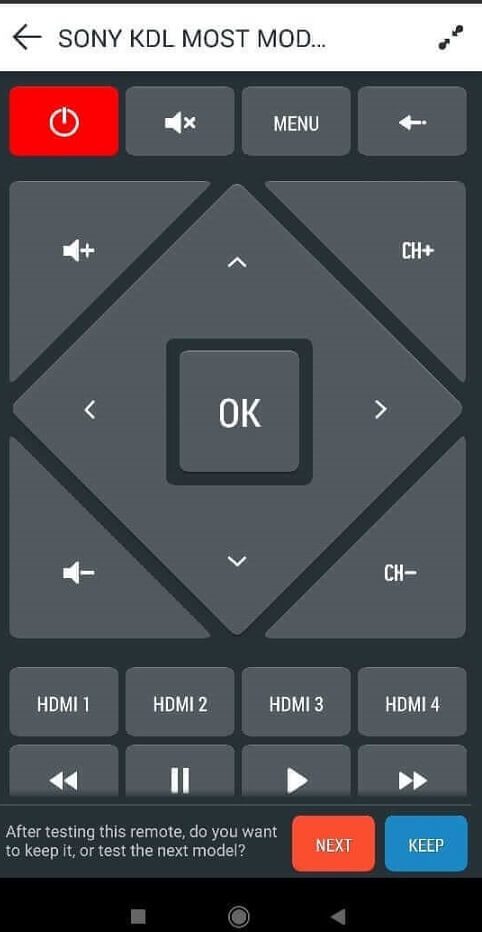 4.You can even set gesture controls for your remote control by touching the icon located in the upper right corner of the screen.
5.If you are satisfied with the remote and its settings, press the HOLD button to save it. Note that you can only save one controller at a time with the free version.
6.Enter the name you want to save this remote control under and optionally add your model name.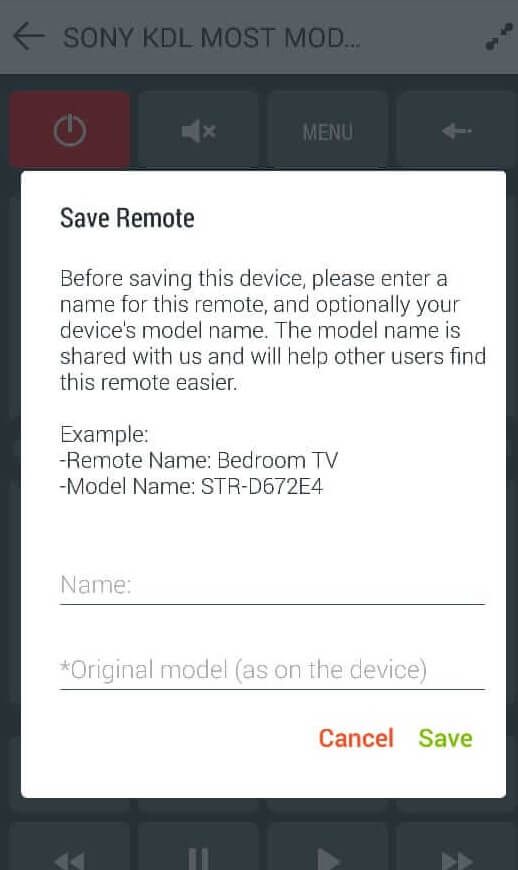 7. Your remote control will be saved.
This application has one of the best device coverage with more than 9 lakh and even has a customizable theme. To do this, go to the app's settings and tap on "Color Themes" and then use the Add button to create a custom theme with the button text colors and the button background colors you have chosen. Some of the most interesting features that this application supports are the configuration of automated tasks, voice commands through Google Now, floating remote controls, etc.
Universal remote control for home and TV Sure Smart
It consists of another very popular universal remote control application that can be used on a mobile equipped with an infrared trigger or even on a mobile without an infrared trigger (which would need a WiFi-to-infrared converter that is purchased separately). You can use this app for your TV, set-top box, AC, AV receiver, media streamer, home automation, record player, or projector. To create a remote control with this application,
1.Install this application from the Play Store and open it.
2.Click on "Add Device".
3.Select the device type.
4.Select the brand of your device.
5.Test your device and see if it responds to the remote. If you are satisfied, put the remote control away. If not, tap the right arrow to try another remote.
6.You will get a fully functional remote control for your device with almost all the buttons you would need.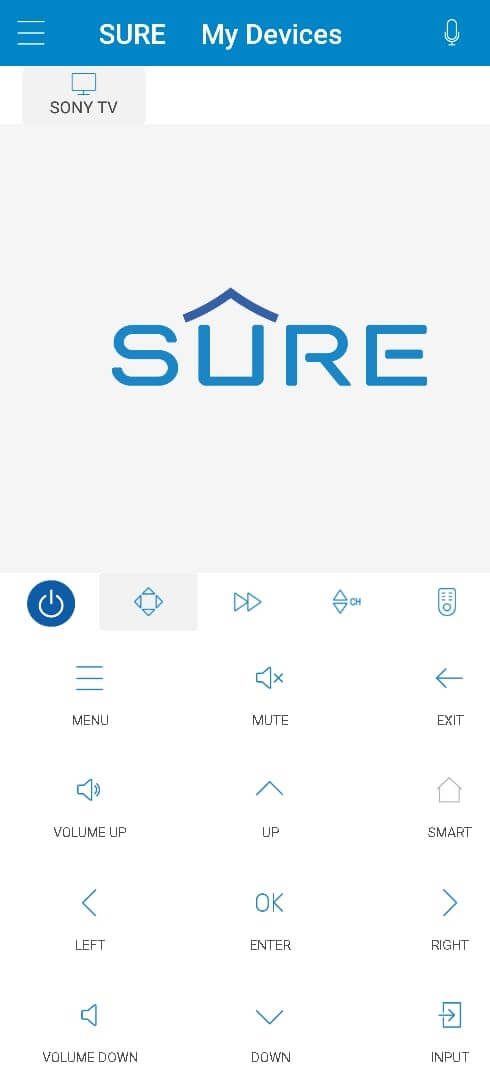 7.With this application, you can save various controls, for all your devices. You can also organize them in groups.
8.All saved remotes will be available on the home page of the app.
This application only supports two themes: light and dark, which are available in the app settings. It supports voice control and also allows you to stream audio, video, and photos directly from your phone to smart devices.
The remote control app integrated into your Smartphone
Nowadays, smartphones come with their built-in remote control apps, so you don't even have to install an app. For example, Samsung phones have the WatchON app and Xiaomi phones have the Mi Remote app to turn them into universal remotes. To use Mi Remote,
1.Open the Mi Remote app.
2.Click "Add remote control".
3.Choose the device type.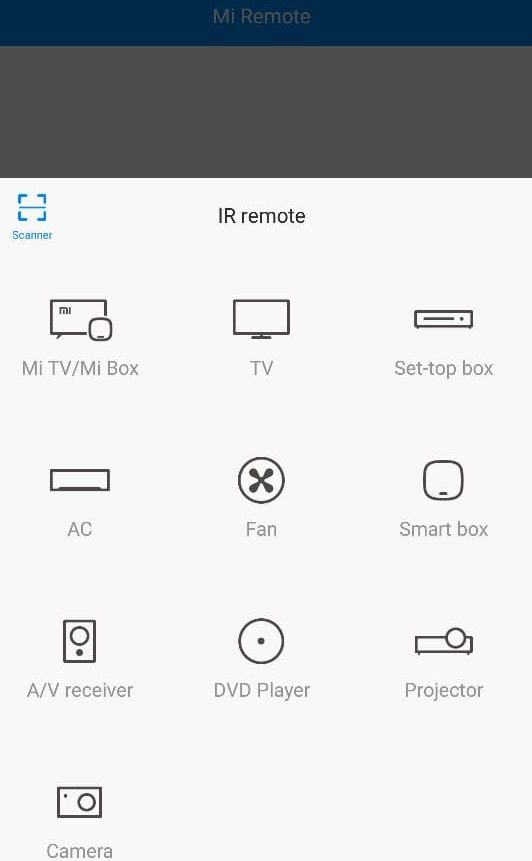 4.Select your device brand and select whether your device is turned on or not.
5.Now test the buttons on your device.
6.Enter a name for the remote control and press "Pairred".
7.Your remote control is ready to use.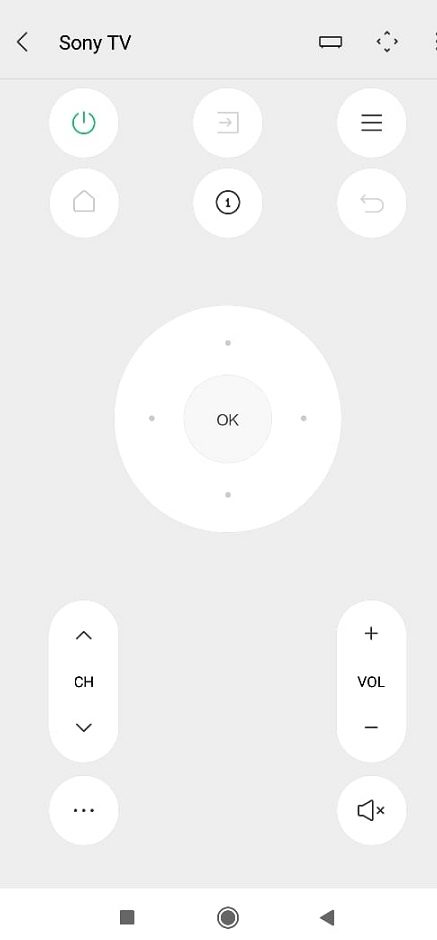 8.You can add multiple remote controls according to your needs.
Turn your Smartphone into a universal remote (for iPhone and iPad)
iRule
iRule is a popular and convenient application that you can use on your iPhone or iPad to turn it into a universal remote control for devices like TV, DVD player, AC, security cameras, etc. With this application, you can design your remote control and then sync it with your device using your Wi-Fi network to control it not only remotely but also from a different room or from behind doors.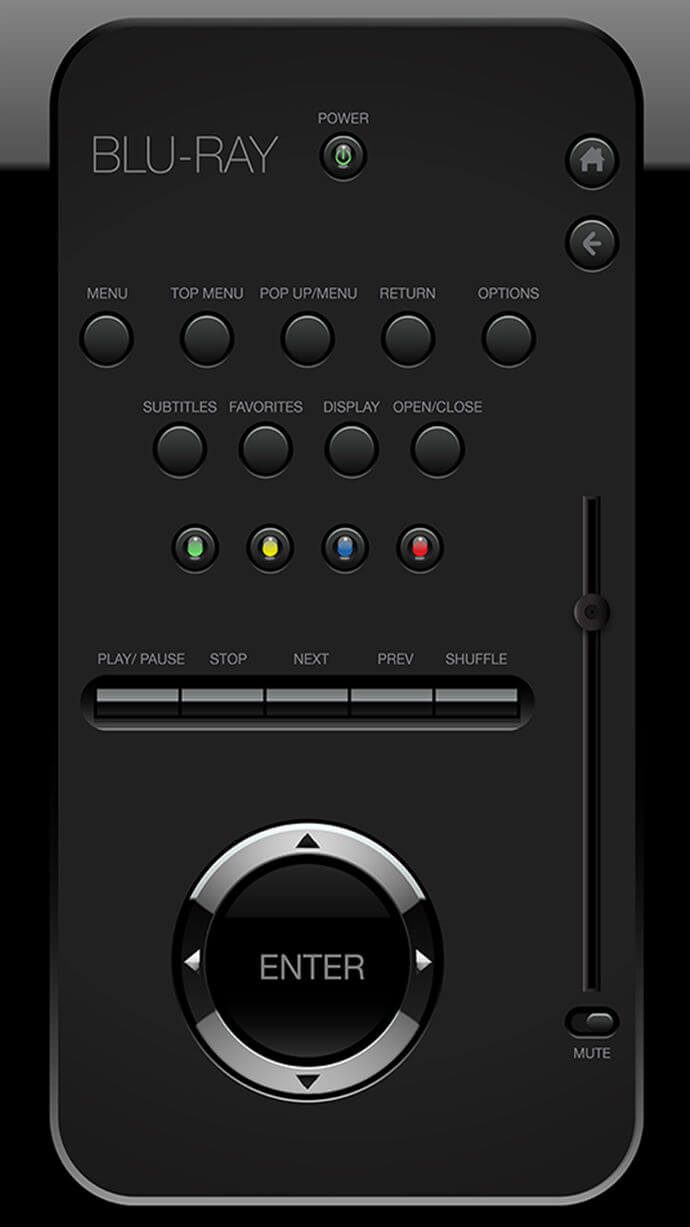 Remote control of the following tutorial
Dijit's Next Guide remote control can turn your iPhone or iPad into a remote control for your devices such as TVs, DVD players, blu-rays, DVRs, set-top boxes, etc. In spite of everything, to use this application, you will have to buy an additional device, beacon, which will cost you about $ 80.
Update: This application has been removed from the Apple Store.
Turn your Windows phones into a universal remote control
There are very few apps available for Windows phone users. There are no apps for a universal remote, but you can download apps that work specifically for your remote control device. You can use the unofficial Samsung remote to control your Samsung Smart TV or use the SmartGlass app for Xbox One and Xbox 360 to control your Xbox consoles.
These are some of the apps that you can use to turn your mobile into a universal remote control.
I hope this post has been useful and that you can now easily turn your Smartphone into a universal remote control, but if you still have any questions about this tutorial, do not hesitate to ask in the comments section.